When I was pregnant with our oldest I remember walking through Baby Gap. At the time our income was nearly non-existent so the fact that I was even in BabyGap is odd. In the sale racks I saw a little red jacket. It was simple, light weight and seemed perfect for the baby boy I had yet to meet. The only size they had was 12months, but his birthday would be in the spring so I thought it would work just right. One of my favorite pictures of Biggest Brother is of him learning to walk in a park, holding his daddy's hands and wearing this jacket.
The jacket got passed down to the other two boys. The bright red color has faded quite a bit. It has held up for 6 years. I put it on FireCracker, but it just needed something to make it more her and less her brothers. So a little diy project was born.
Warning: I know basically nothing about sewing. I know only a few correct terms, which I am sure to use incorrectly. If you are a seamstress I apologize now. If you are not, well my tutorial might make sense to you!
Supplies: Well worn jacket & and well faded pjs that are too small. If you use t-shirt fabric you don't have to worry about edges fraying…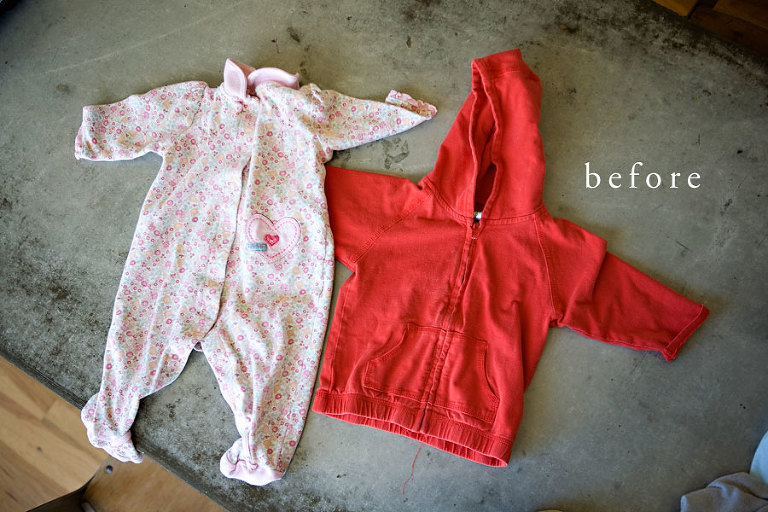 Step 1: Cut the pjs into 1 inch strips. It is fine if they aren't perfect. Just cut as many as you can.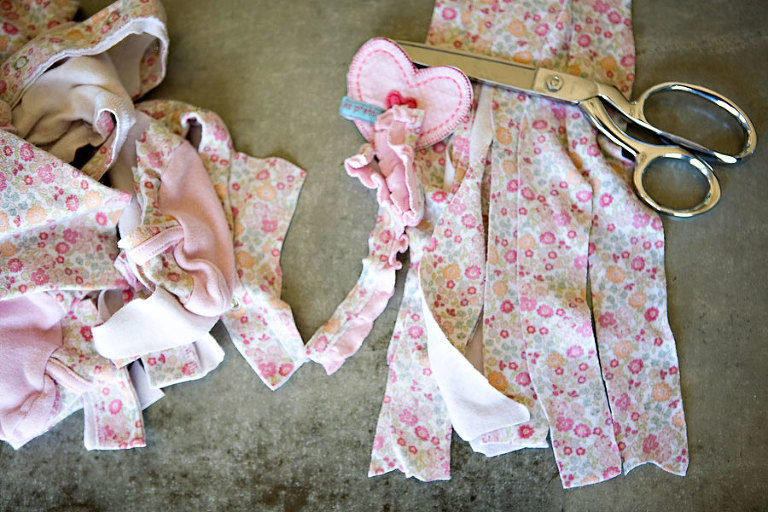 Step 2: You are going to create ruffles by sewing a gathering stitch. To do a gather stitch put your machine on the dotted line stitch (#5 top of machine) and set the stitch length as long as possible. Stitch down the middle of all the strips. On the end you will have 2 threads, pull on them…one will let you keep pulling. At this point slowly pull the thread as the fabric gathers (or ruffles). Repeat this with all your fabric strips.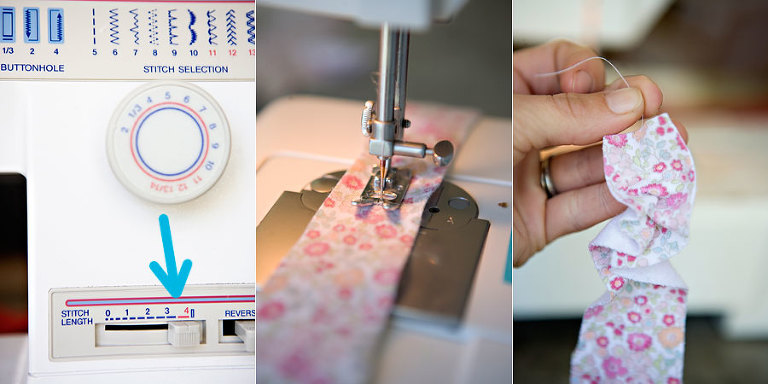 Step 3: Once you have made all the ruffles pin them down on the jacket. Since I re-purposed pjs I had several short strips. If you use longer fabric you could do just one long ruffle. I overlapped mine to go all around the jacket. Make sure to move the stitch length back to the shorter end.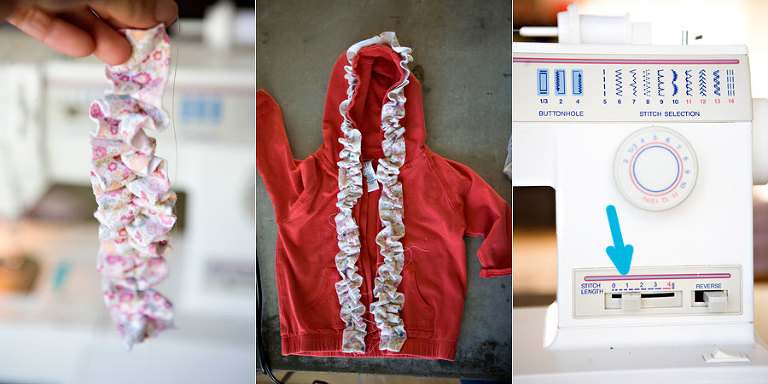 Step 4: Stitch the ruffles down the center.
Step 5: Once the ruffles are sewn onto the jacket you can go back and remove all the gathering stitches. This is pretty easy, just snip it in a few places and pull.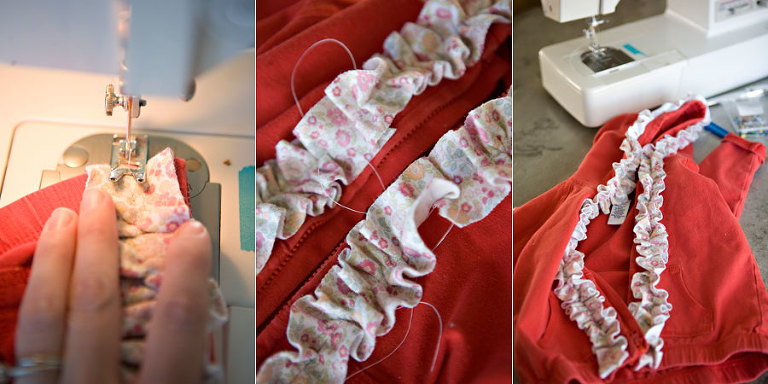 And an old jacket and passed down pjs get new life….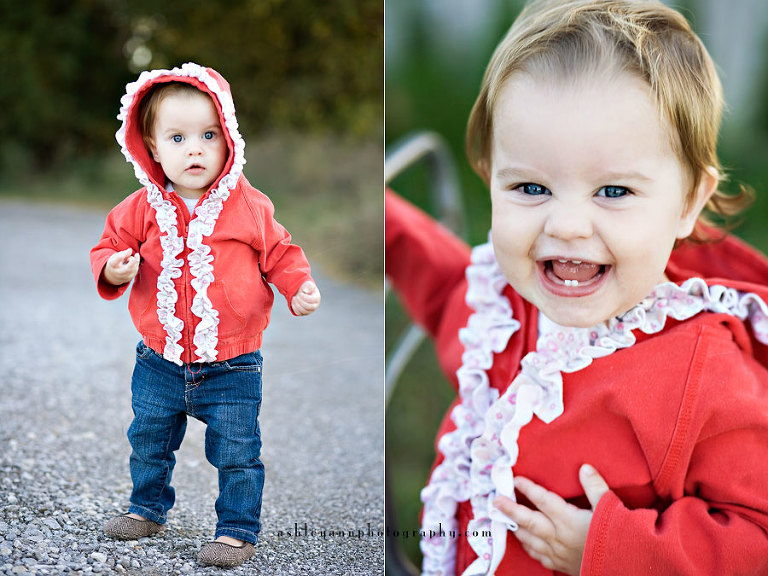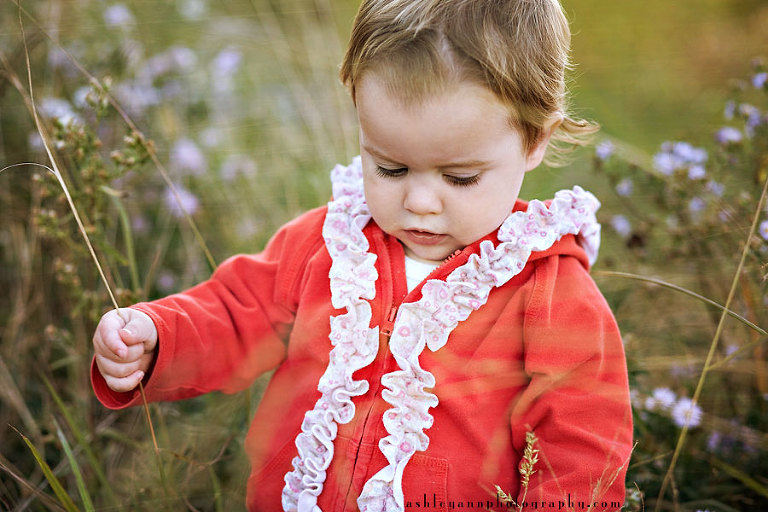 Crazy to think I bought the jacket when he was just a dream in my head and a flutter in my stomach.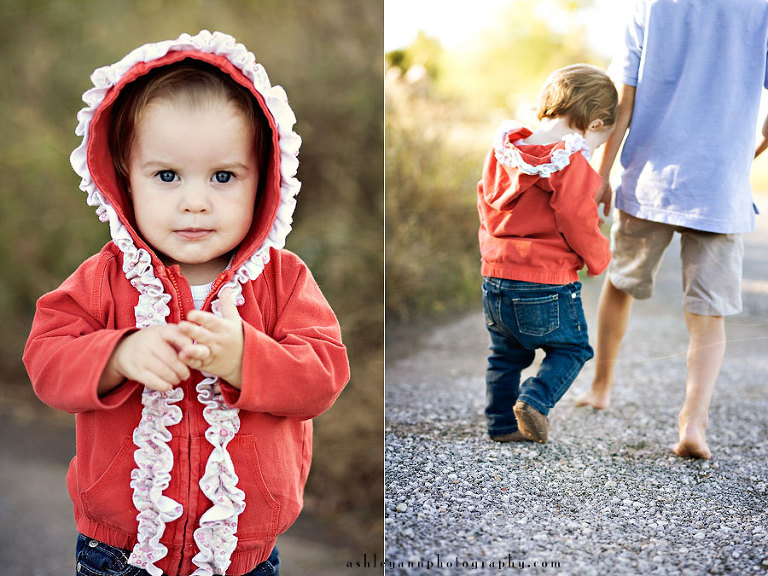 For the life of me I can't remember who passed down the pjs to FireCracker,
so if you are reading this and can't believe I cut them…just know she REALLY wore them
and they were getting holes in the feet! Now they are beautiful on a jacket.
Oh the things to think about when you write a blog!