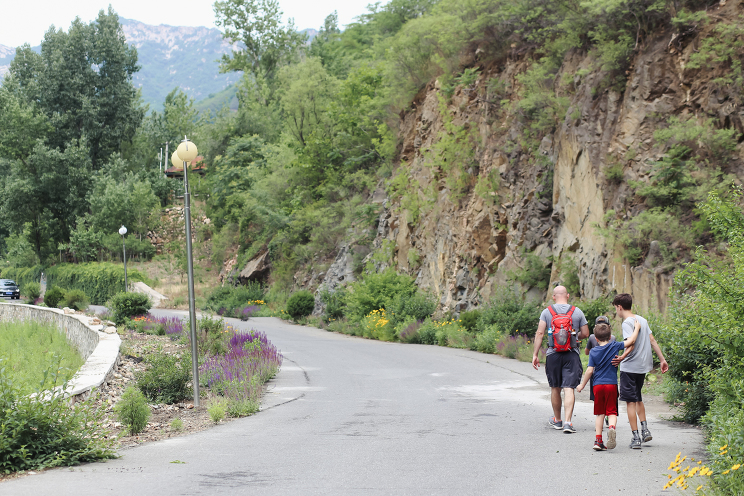 Very rarely do we get around Oklahoma by anything other than our car and our bikes. Not once have I ridden public transportation in Tulsa – our public transportation system barely exists. Walking – we do that for fun, not for function. We've been taking full advantage of the public transportation (buses and the subway) in China, especially Beijing. Granted, it takes much longer to get to our destination, but it is our only option. We try to keep our travel budget as low as possible. This means choosing walking, buses, bikes and the subway over hailing a taxi.
I don't mind. I feel like we get to see more of the city and we certainly get more time for conversations. The only drawback is at times we wish we could go a bit faster (Corbett would prefer to go at his own speed…on his own!)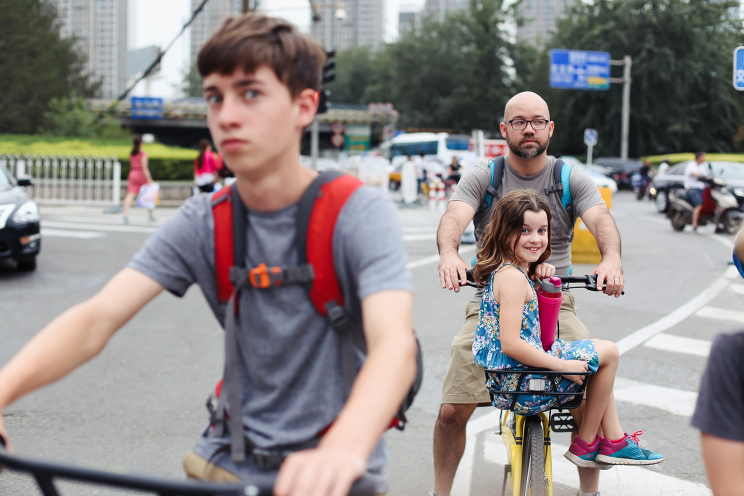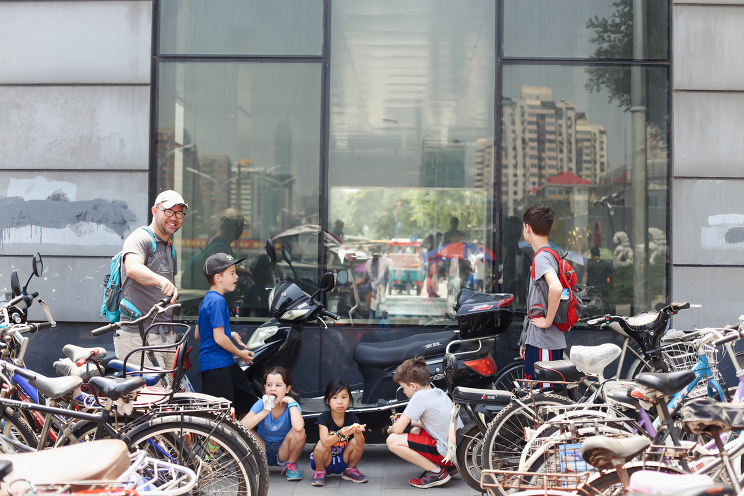 She typically performs a musical number on her subway rides…
If the back row of the bus is open, that is where you will find me. Less people notice me back there and I get to quietly look out the window and take things in. Chris, however, prefers to stand in the middle of the bus and talk to as many people as possible. He uses the audio option of Google Translator a lot – take turns speaking into the phone and Google translates what you say. Technology is baffling!