It was a warm Friday Oklahoma summer night. The year (I believe) was 1996. My friend Treva and I were bored and looking for something to do. Oddly enough the idea that came to us was to stalk our friend Georgia while she was on a date. We loaded the camera with film and climbed into Treva's VW hippie van. Our plan was to take pictures of Georgia and her date and them mail them anonymously to her to weird her out. Like I said, we were bored. Well, lucky for Georgia we lost them on the highway after dinner. Bored again. We had the bright idea of driving down country roads. We ended up in an Indian Cementery – don't ask. Well as we were on that dirt road a sudden DOWNPOUR began and before we knew it the VW had sunk to its axle. We were stuck…in a cementery…in the dark. We called some guys friends (instead of our dads) for help. Our friend Sean tried so hard to help us. Nothing worked. A police officer showed up and told us we were trespassing – which WE WERE NOT! He told us we could kiss prom goodbye. Treva then pulled out her guitar and asked him if she could sing him a song she wrote. That is my friend Treva for you – singing to the cop that wanted to book us. Eventually the dads came, the tow truck pulled out the van the next day and we had to return to the cementer with shovels to fill in the holes in the road we left. Nothing like digging in a cementery. It is one of my favorite high school memories.
Many years later I went to visit Treva at her little house in the country. We had both just had babies (at least I think she had just had her firstborn). Anyway, babies were asleep and we sat down in her sunlit kitchen for a cup of coffee and conversation. Then she pulled out a beautiful cake. It was like a Norman Rockwell morning….great friend, big windows, country kitchen, sleeping babies, good coffee and chocolate cake. It has been my go to recipe ever since. I am not a cook. I don't pretend to be a cook. BUT when I need to fake it I can whip this up and people think I am great in the kitchen. It is simple. I like simple!
Chocolate Bavarian Torte
Ingredients:
Devil's food cake mix (not the kind with pudding)
1 pkg 8 oz cream cheese – softened
2/3 cup packed brown sugar
1 teaspoon vanilla
1/8 teaspoon salt
1 pint heavy whipping cream – whipped
2 T chocolate shavings or mini chocolate chips
Make the cake according to box directions. Cook in 2 round pans.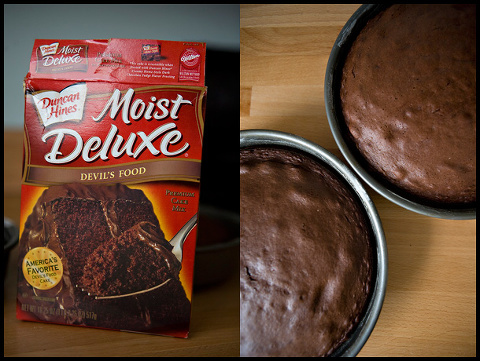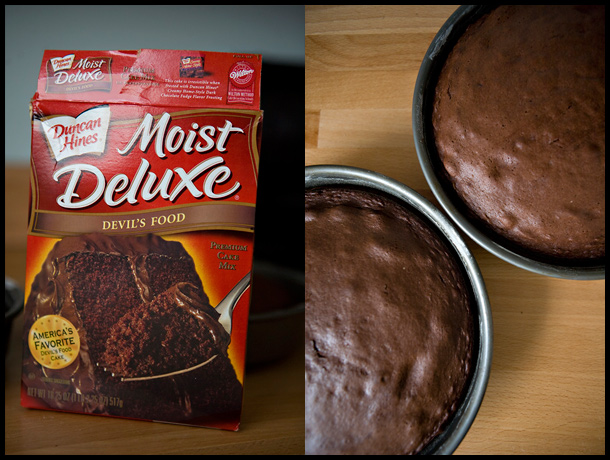 Make the cream while the cake is cooling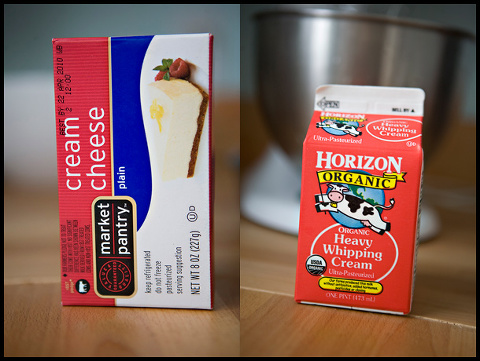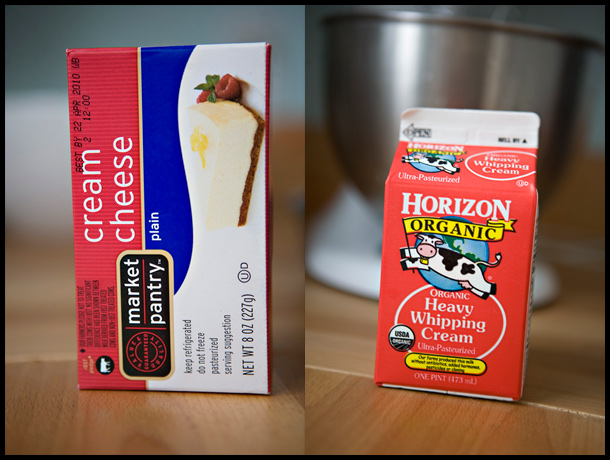 Whip the Heavy Whipping Cream and then set it aside
Combine the SOFTENED cream cheese, brown sugar, salt and vanilla until fluffy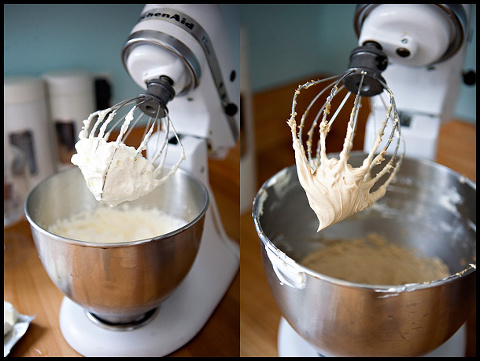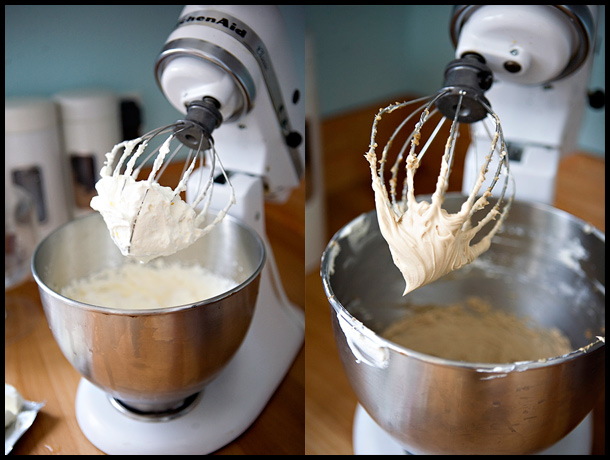 Fold the whipped cream into the cream cheese mixture
Cut each cake in half. String or dental floss helps with this. Layer the cake and the cream mixture.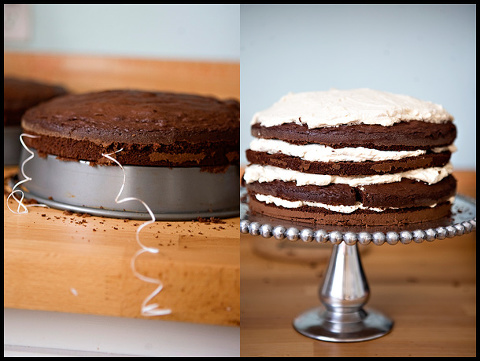 Top with chocolate shavings or mini chocolate chips. Wrap sides in plastic wrap to prevent cake from drying out. Refrigerate 8 hours before serving.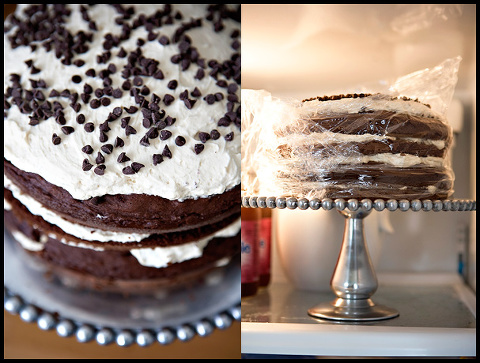 If you are a nursing mom and burning crazy amounts of calories a day from feeding your baby – you can cut a piece in the morning, fix a latte and if anyone asks what you had for breakfast tell them "Coffee Cake".  I, of course, did not do that. Well, yeah I did.
Here's a pic of Treva and I from my 30th birthday in October. Ignore my lovely hair – I just returned from my Amelia Earhart adventure! We both now have 4 kids. Crazy.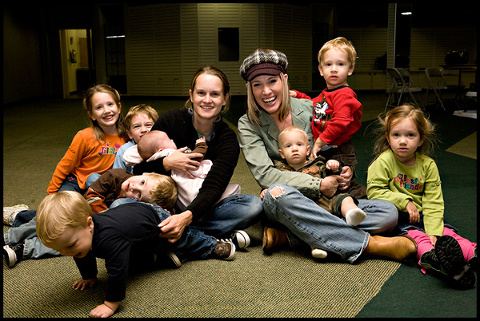 Happy New Year's
Google Reader does not pick up this blog…don't subscribe.