Thankfully everyone seems to be making a switch from plastic to lasting when it comes to shopping bags, so here's another fun little tutorial on customizing one to make it oh so cute. You might notice a lot of doilies in my recent diy projects. Since I was getting so many ready for A Christmas Gathering I used a lot of the same materials…monograms seems to be pretty popular now too. My friend Cindy called while I was working on this and suggested I just go ahead a put a "W" on it for her, I happily obligied.
Supplies: Canvas bag ($2.00 when on sale at Hobby Lobby), fabric paint, paper doily, Krylon Paper Finishes Adhesive Spray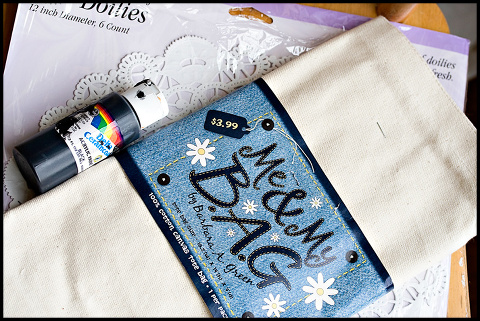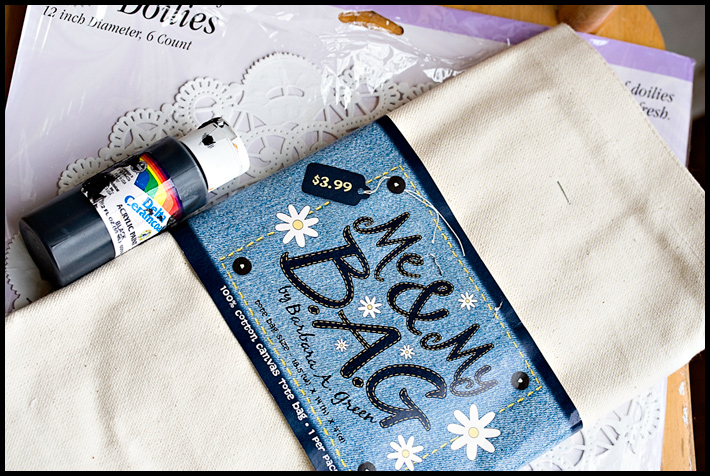 Step 1: Spray doily with paper spray adhesive and press down on the bag (not shown). (Using Krylon Paper Finishes adhesive allows the doily to stick in place while you paint, but it easily pulls off without leaving a sticky mess behind after you paint.)
Step 2: Gently paint over the holes – I recommend paint meant for fabric, not crafts. I first used craft paint…fabric paint will be more durable.
Step 3: Peel back doily before paint dries. The doily might tear, just peel off the pieces.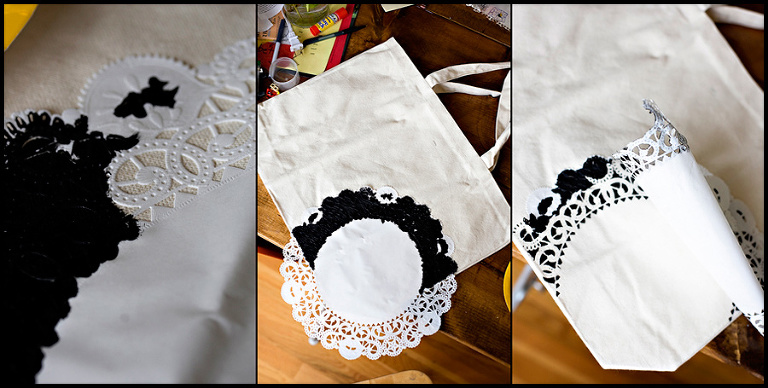 Bag after doily is removed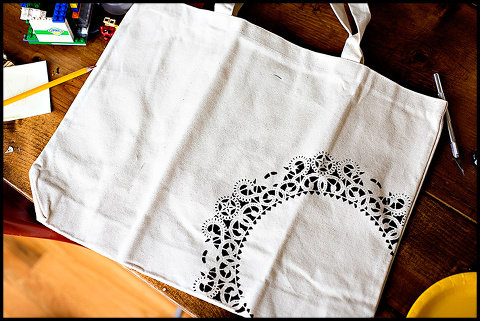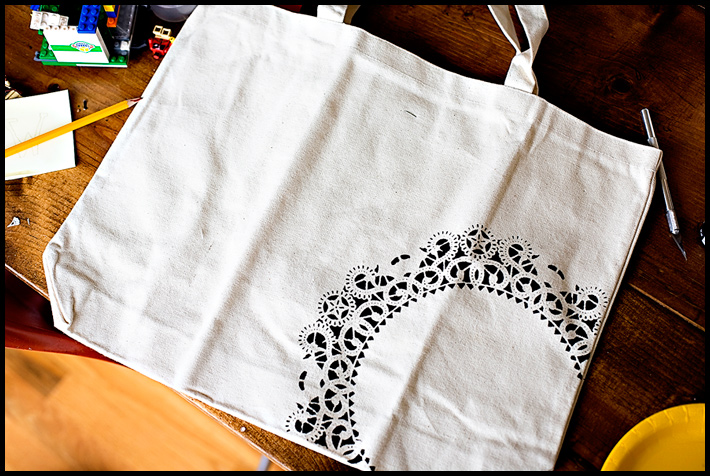 I traced on my letter and filled it in with paint. I attempted to do a 'freezer paper' stencil, but guessed how to do it instead of reading instructions. My way did not work because I used wax paper thinking it was the same thing. It is not.  You can find freezer paper stencil directions here. I also ironed over it to heat set it a bit.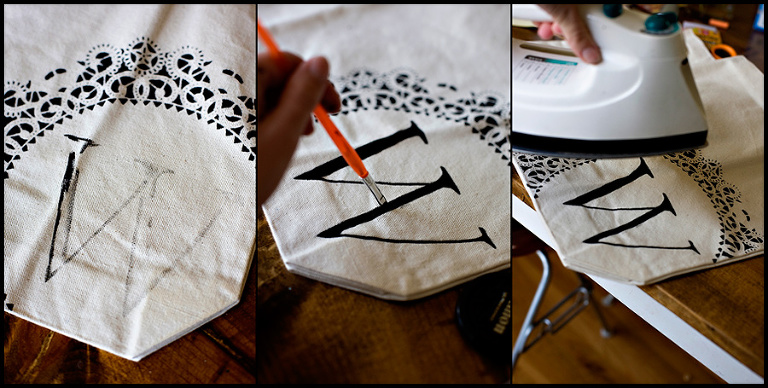 My finished bag….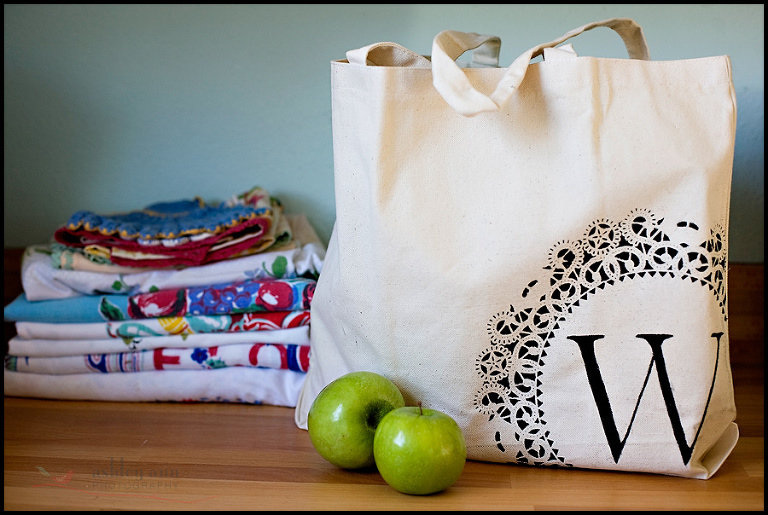 Here's some ideas for using it as a Christmas gift:
For a cook: fill it with cooking supplies
For a gardner: fill it with gardening supplies
For a teacher: lots of fake wood painted apples (I'm kidding)…maybe find out an activity they enjoy and do something related to that
For your favorite blog writer: lots of creative supplies from Hobby Lobby and Starbucks gift cards

Save