Poor Chris…he has watched me for the last week as I've dealt with the server/hosting issues. Tonight he came home and I was still unable to upload photos and had not heard a thing from the company (I am choosing to take the high road right now and not name them…that is not what this blog is about). Anyway, Chris suggested I look into free image hosting for the time being until my account is back to normal. So I signed up for a PhotoBucket account – which was super easy. So thank you PhotoBucket – I can post again!
I'm still working on details for the kitchen. I wanted a new light fixture and saw these online at Anthropologie. I loved the wire look, but hated the pricetag and they were too small. So I decided I'd make my own.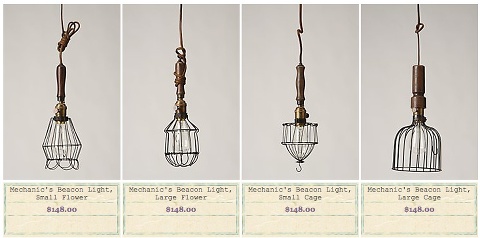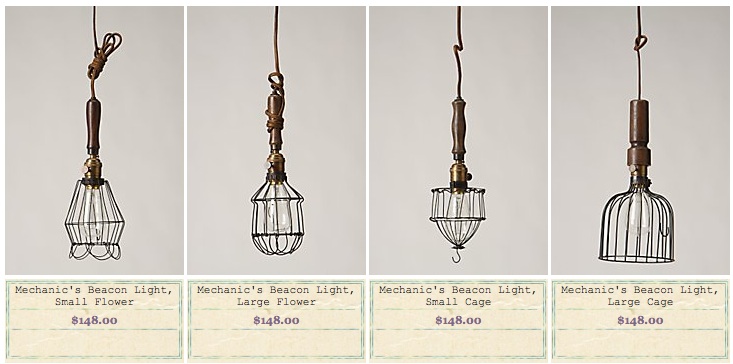 I headed to Lowes and bought a spool of wire and tried forming one…it wasn't working so well for me. In the midst of trying to decide how to get the wire to work I found myself rocking my daughter in her room. As we rocked I looked down and noticed the BLACK WIRE BASKET holding her toys (see it in the bottom right corner of the pic below). Bingo! Along with the basket I bought some spray paint, a metal outlet cover (to connect to the pendant) and a pendant light.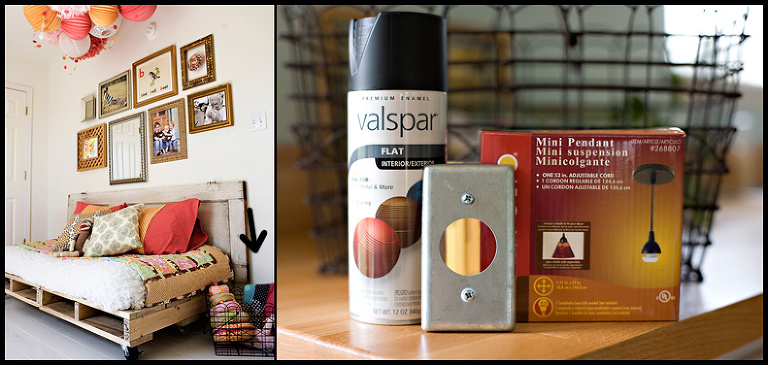 Step 1: Cut off basket handles and bottom middle wire (to center pendant)
Step 2: Spray paint basket and outlet cover. My basket had a bit of red on it.
Step 3: Adhere outlet cover to bottom inside of basket. I used Liquid Nails, but any strong glue would work. Since the outlet cover is on the inside of the basket the glue will not be used for strength just keeping the cover and basket in place.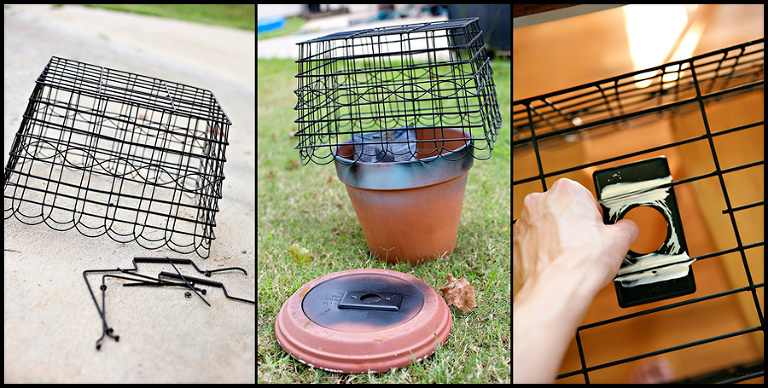 Step 4: Turn basket over for glue to dry
Step 5: Add weight on top of outlet cover while glue drys
Step 6: Spray paint it all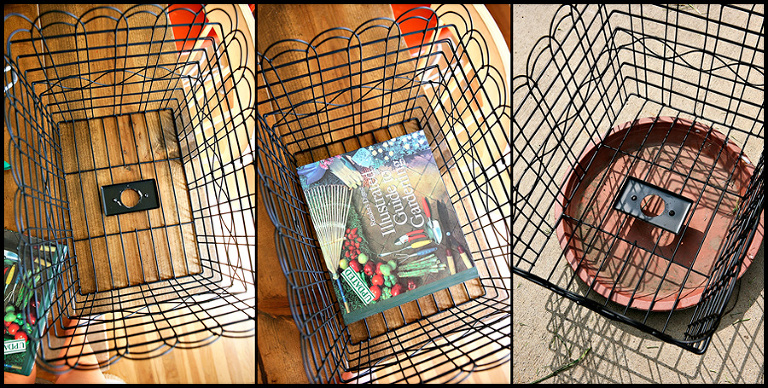 Step 7: Connect it to the pendant light (which is already hanging…I don't have instructions for that. You can follow the ones that come with the light)
Ta Da….my 'Big Lots budget' Anthropologie light 🙂