I busted out the walking sleeping bag this weekend. We held a garage sale at our house and it was COLD and drizzly. Bummer weather for being outside all morning. My kids do not understand that if it drops below 65, they need to add the layers. At least, that is my opinion.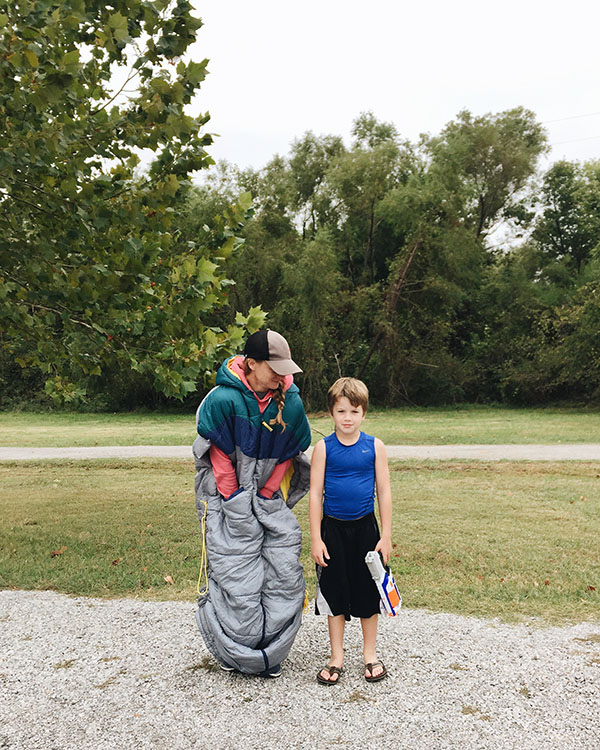 I think part of why I don't care for fall or winter, aside from the cold, is most of the green disappears. I like green. A lot. I like green outside. Inside. On me. Near me. Green is color of spring and summer. Brown is the color of fall and, well, not fun stuff.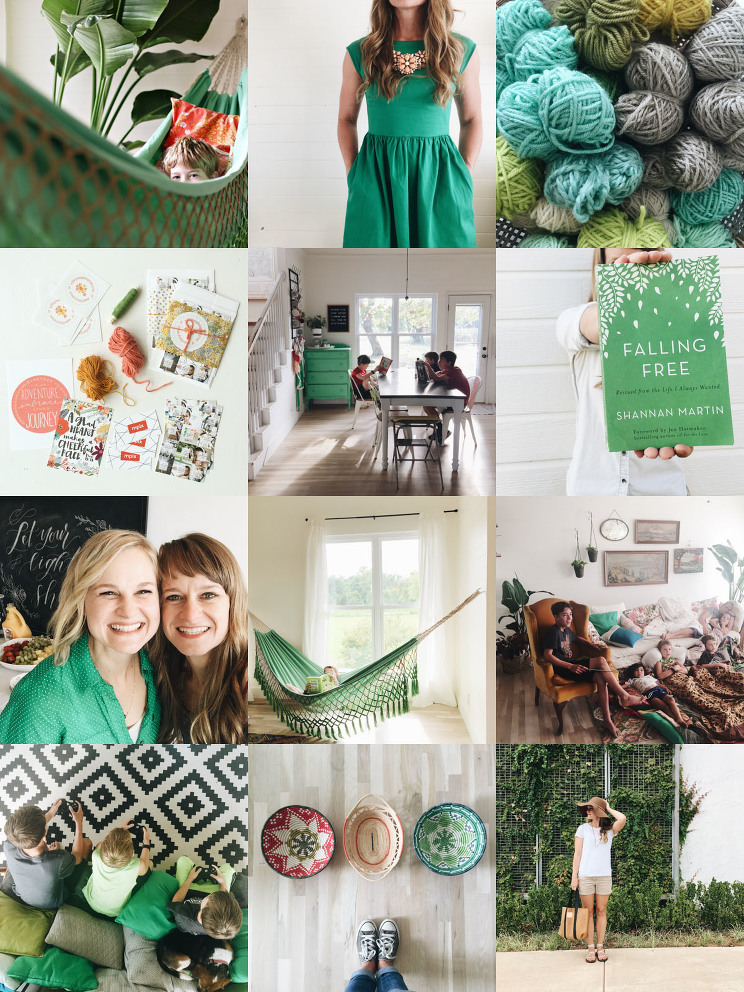 I think most of those pictures are on Instagram, but for those curious, I'll share a few links. The green dress is one I got from Shabby Apple – it is on sale right now. The pockets and the color sold me.
The book is by my friend Shannan Martin. Her love for Jesus and others is fiercely beautiful. I'm so thankful she put to words her journey with Christ of being rescued from the life she always wanted.
Hammock is from Anthropologie. If you get one, hang it 1ft higher than you think you should. It stretches. When it stretches, it hangs on the ground and picks up all the dust. Go higher, you'll thank me.
Pillows in the boys room are from Ikea.
Baskets are c/o All Across Africa. They are displayed in my living room. I'm still working on writing a post with our living room updates. I've got a few more wall holes to paint and patch. Details.
I'm guessing those are the pictures you might have questions about. If I missed one, just let me know. It is supposed to be in the 70s & 80s here this week. I wish it would stay that way all year. Chris and I lived in Hawaii for a year after college. People told us we'd miss the seasons since Oklahoma has 4 strong seasons. They were wrong. Hawaii was always warm and green.
Speaking of Hawaii…I need to go back.