Earlier this school year I was looking for ways give each of my kids opportunities to learn more about specific topics they were each interested in. Driving from lesson to lesson with 5 kids is not an option for us (nor is it financially feasible!). My sister posted a picture on Instagram of my youngest niece following along a Skillshare online drawing class. I was familiar with Skillshare, but had not really dove into any of the courses or had taken the time to see what all was offered.
With Lesley's prompting, I sat down and began scrolling through the classes. Membership is $10.00 a month and includes unlimited access to all of the courses. I sat down with my kids and began making notes of all the different courses they want to try: Drawing, Painting, Basic Web Coding, Cooking, Crafting, Game designing, Hand Lettering, Doodling, etc. Their is list is LONG!
Winter is approaching and we will be outside less often. I'm looking forward to busting boredom using Skillshare courses!
One of the very first courses we tried was a drawing basics that the girls picked out. I didn't think the boys would be interested since it appeared to be very basic. In no time all 5 were in the living room following along. Each lesson was only a couple minutes long and they kept moving onto the next lesson after they finished one.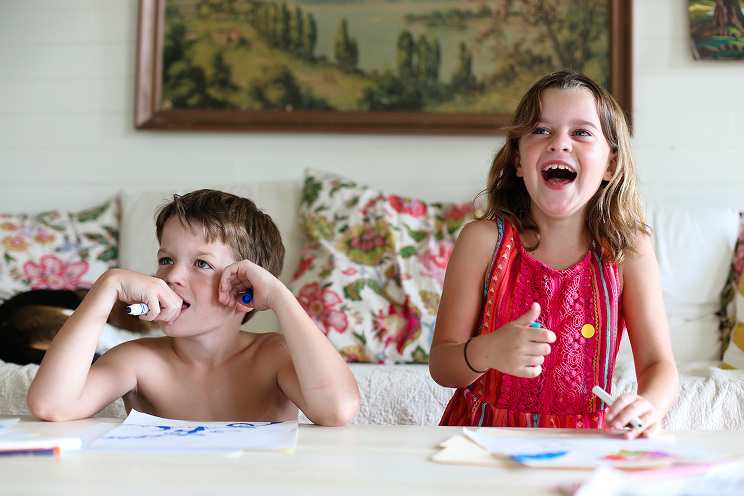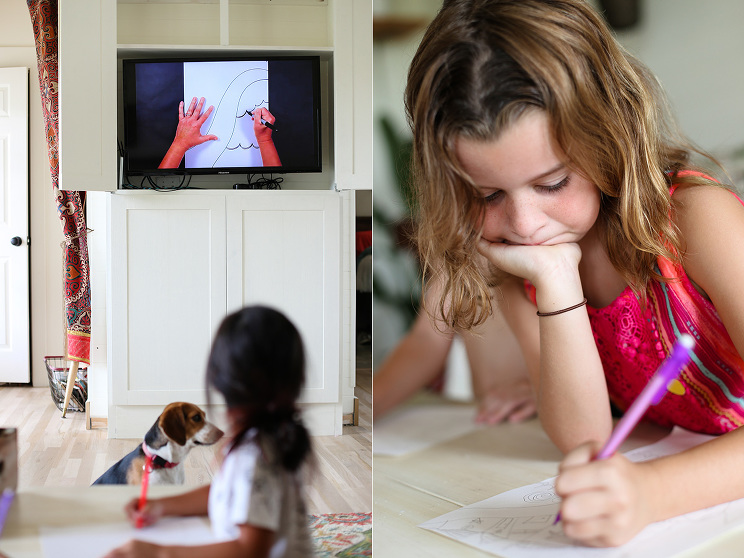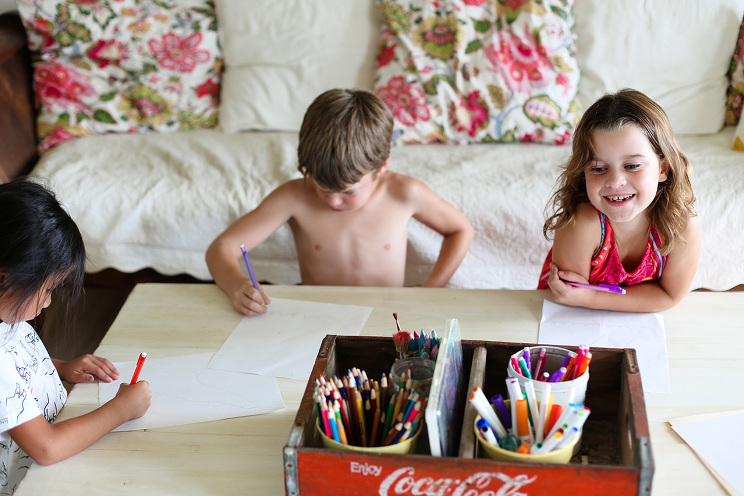 Chris has been using our membership for business classes and learning more about web related stuff. One of the overwhelming aspects of Skillshare is there are so many courses! It is hard to know where to start.
If you are interested in trying it out, I thought I would share a few of our favorites so far:
Doodle Art Basics by Karen Duchan
Building Kids Confidence Through Drawing by Em Winn (pictured in this post)
Doodling for Kids (don't let the course listing image keep you from checking it out) by Em Winn
Handlettering Essentials for Beginners by Mary Kate McDevitt
Skillshare lets you save courses, so we have a bunch saved to work through in the coming cold months. The older boys and I have some more advanced classed we want to try and I'm excited to give the kids the opportunity to dive into their own particular interests without having to juggle driving to a bunch of lessons.
Once you are a member you can invite others to join and get a discount on your own membership. Since we are really enjoying the courses, I thought I would share here. I joined using a $.99 code my sister shared and planned on cancelling before my 3 months were up if we didn't love it…but we do, so I am sharing my own code here today!
Click here to use my code to get your first 3 months for $0.99. 
I'd like to create a collection of courses to take, so if you are already on Skillshare and have a few favorite classes will you share them below? Let us know if they are favorites of your kids or for adults. I'm planning to kick boredom this winter by doing lots of creating.
Happy creating!