So…I'm having hosting issues. I know the blog is loading slow and sometimes not at all. It is frustrating for me and I am sure it isn't much fun to read for you. If it is loading slow today, I'd just click off and try again next week. No point in spending your precious time waiting for my blog to load. We are working to get the issue resolved. Hopefully it will be sooner than later. Thanks for hanging here with me.
My youngest nephew will be turning 1 in a couple of months. He is such a happy, scrumptious little guy. While my mom and sister took my boys to play laser tag this week, I had the 4 girls and the littlest guy. I forgot how busy a crawler can be and my house is no longer baby-proofed. He kept me on my toes. Parenting is exhausting. Parenting little ones take tremendous physical endurance. Parenting bigger kids takes mental and emotion endurance! Both require grace – for ourselves and our kids.
Little man and I were hanging out downstairs when my daughter arrived with a bag declaring it was time to give him a makeover. This poor guy…four girls that all think he is their doll/baby.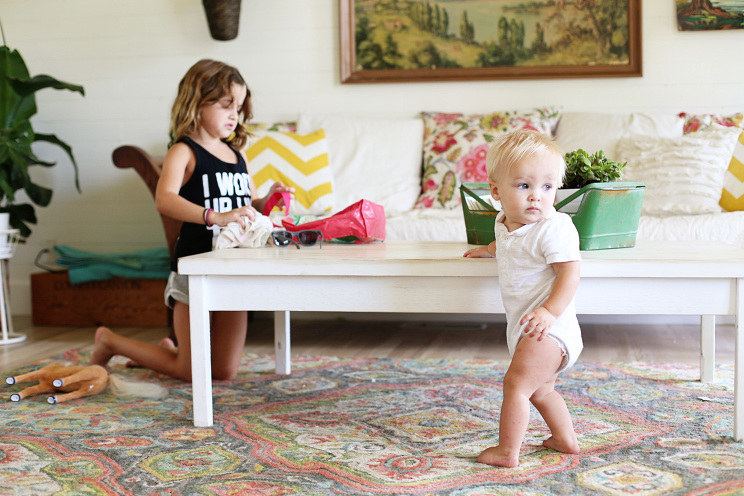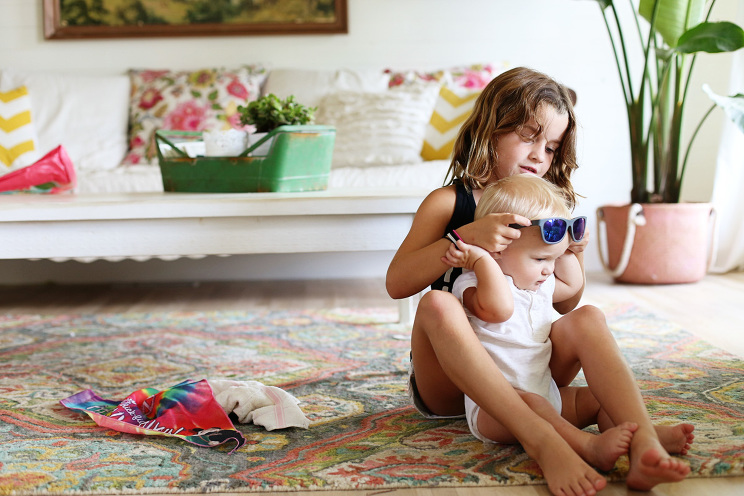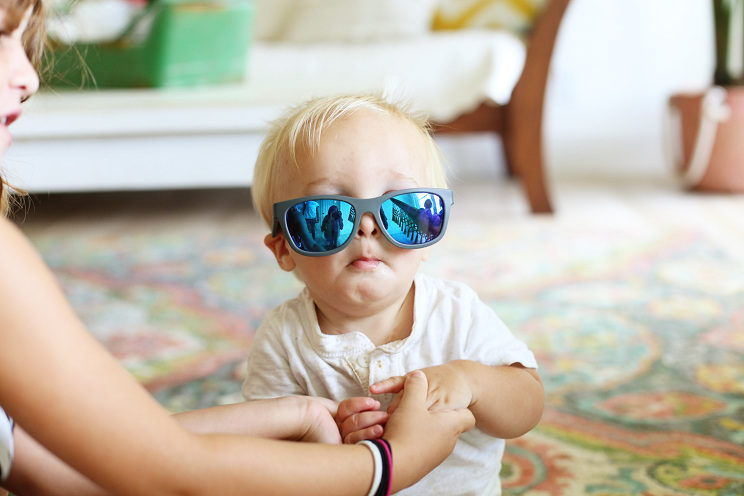 And I'll state what many are thinking… THE CHALKBOARD IS GONE?! Yep, if you've followed this blog for any length of time, you know this wall is always changing…my house is always changing. My friend stopped over and helped me to freshen things up using what I already had on hand. I'll post more about that soon.
"Save me Aunt Ashley!"
I tried to force him to lay on my chest and take a nap. He wasn't for it. Bummer.
I told her, "I wouldn't do that. He has teeth now." You can guess what happened next.
I eventually landed on the floor and stayed there.
I absolutely LOVE the stages my kids are in now, but I sure am thankful for a little guy in my life too. Parenting felt simpler then – love, feed, play, hold. When I really step back and think about though – those are still the things my kids need most. Love. Feed. Play. Hold.
Save