Recently, I had the opportunity to do a commercial photography shoot for Free Country Apparel.  Only a handful of times have I shot commercial photography and when I do it is typically something that fits in the general groove of our regular routine. For this shoot, I simply needed to tell a story, my oldest would be my main model, and each of the kids would wear a Free Country jacket. Of course, I asked him if he would be up for it before I said, "yes." He's 11 and having his picture taken isn't on his list of top 10 favorite activities. I think I won him over by telling him he didn't have to look at me and smile, I just wanted to capture him doing something he loves.
We headed over to my in-laws on a rainy day. I wanted to tell the story of him paddling his siblings around the shallow edge of the pond.
He is in his element at his grandparents' land. I loved getting to step back and just watch him…these are among my favorite photos of him now.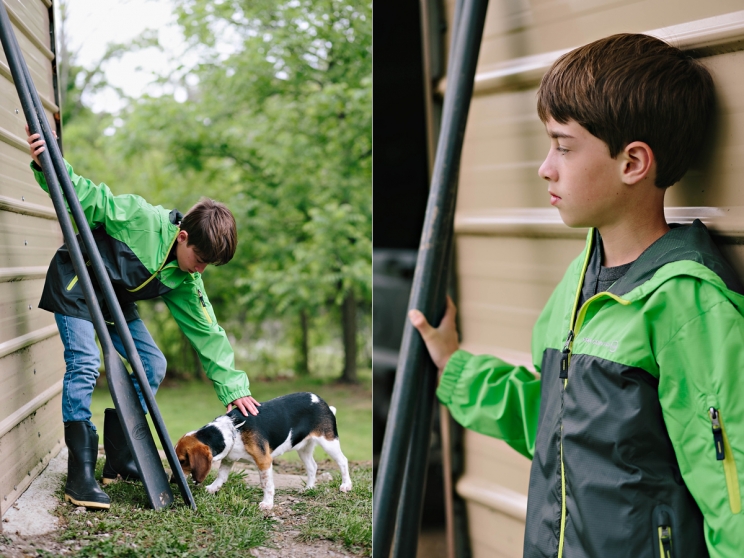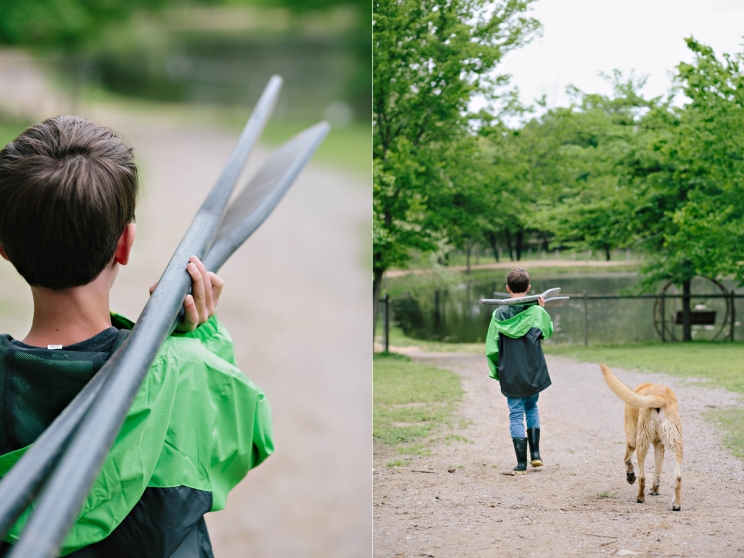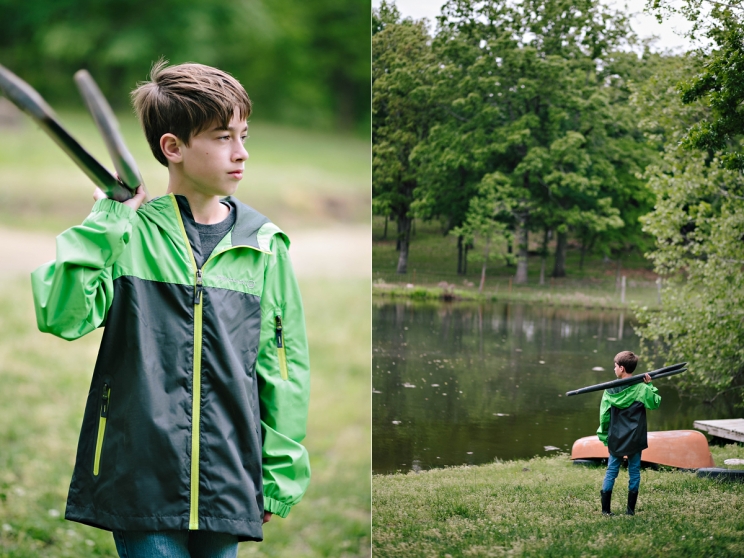 I keep writing and re-writing a million things I want to say about him…but it would embarrass him. He likes to hear those things when it is just the two of us. He made me a mom. He is transforming into a young man before my eyes. Goodness, I love this guy.