Yesterday I shared some of our pictures from Turner Falls. We relish any chance to go explore. I'm building a Travel page on my blog because travel is so much a part of my family and if my tips can help another family – win/win.
When I took those photos, I knew I would be writing a travel post. I snapped pictures of the kids flying down the slides and climbing on rocks. While I was soaking in their excitement and zest for adventure, there was also a very heavy cloud over the weekend. You didn't see that cloud in those pictures. Those pictures probably look more like sparkles and rainbows overhead.
The heavy cloud looked a lot like this – a broken father using a cell phone.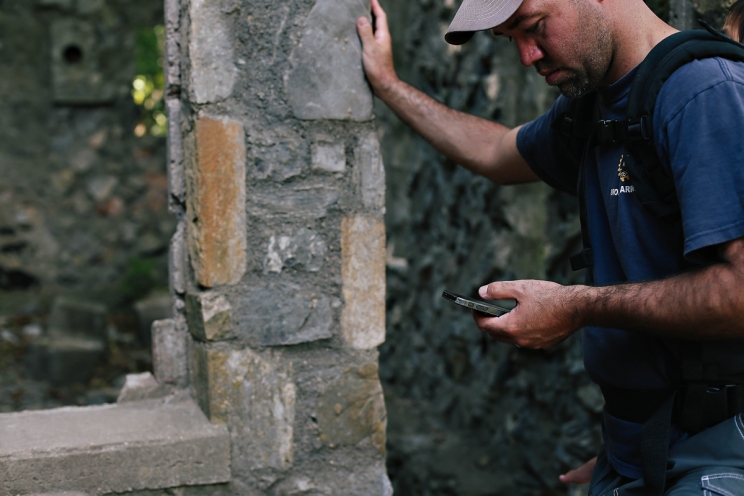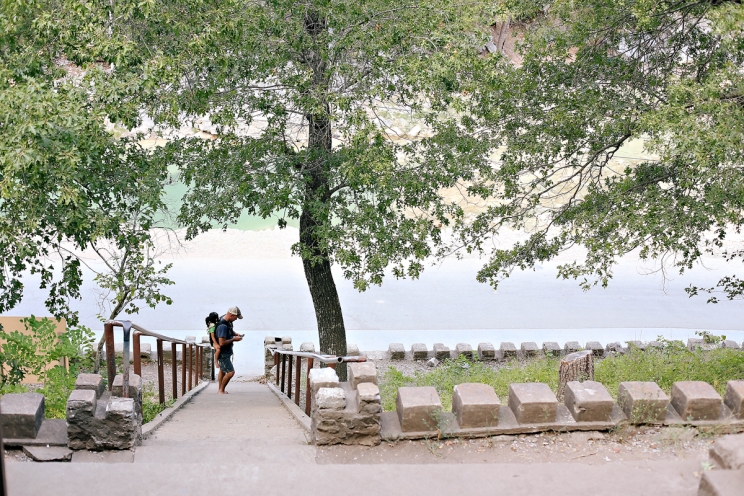 While his kids explored, laughed and did all that kids should, he was advocating for another little boy. A little boy in foster care. A little boy caught up in a broken system. A little boy – so loved, so wanted, so cherished. Chris spent hours on the phone. Calling every connection. Pushing. Fighting. Crying. Broken.
He often walked away from our kids in an attempt to find quiet and to protect their ears. Our oldest knew a bit of the story. A story for obvious reasons, I cannot share here. Our oldest would walk over to me and ask questions. Lots and lots of "why?". I couldn't answer him.
I don't understand why. I don't know how to fix a broken system.
I do know a man that is pouring so much of himself into being a part of that solution. We aren't foster parents right now for very intentional reasons. I wish our pictures from the weekend did not include Chris making feverish phone calls because it would mean a little boy didn't need his help. However, I am also thankful for the front row seat of watching Chris be a difference maker.
All his efforts over the weekend seemingly were in vain. The story didn't tie up neatly in a bow. It is actually quite the opposite. There may not be a happy ending right now, but I am confident that change will come because I know a man that is not content with status quo. I know a man willing to give up a lot to see the most vulnerable of children find loving, safe homes. I know a man that fights not only for the foster child, but for the foster family.
It is my honor to get to walk beside him in this life…whether we are walking under a heavy cloud or a rainbow.