Last year Chris had an idea for an annual Father's Day picture…he made attempt #2 yesterday. I'm not so sure he'll be able to keep this up for too long, but I'll have fun watching him try!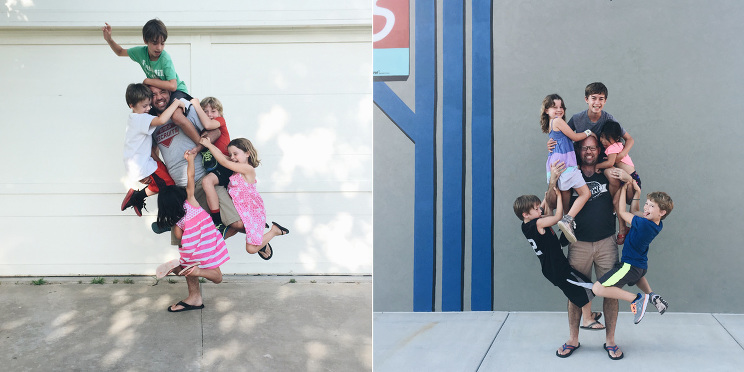 Our house is a little like these pictures right now. So much going on! We finally (after beginning the process in January) made a bunch of progress on refinishing our wood floors. A family of 7 can be super rough on wood! Everything is covered in dust as we try to put back baseboards and change door trim. I'm going to take the week off from this little online corner in an attempt to bring order back to my house (I'll still be posting on IG).
I am working on a new SnapShop lesson, so I'll pop in to let students know that is posted. Otherwise, I'll see you back here next week. If all goes as planned I'll be doing some house cleaning and updates on the blog too.
Save