Contest is now closed, Erin E. has the last counting comment
I've been getting a lot of emails lately asking why I no longer offer portrait sessions or do weddings….and when I plan to start back up. This is a difficult question to answer, simply because I am highly sensitive to the need and desire for some moms to work outside the home. When a mom chooses to embrace a career or must work for financial reasons she can get all kinds of advice and opinions from others and quite frankly it usually leaves that mom feeling attacked or discouraged. I do not want this post to do that. I have several friends who are better moms because of the careers they excel in. I have several friends that can't fathom doing any type of work outside of the demands of home. This post is not about whether a mom should or should not work, it is about why I no longer do sessions…it is about what is right for me and my family at this stage of life.
Two years ago I was juggling too many roles. I reached a point where I was just getting by in every area of my life, but never feeling like I was doing anything well. I was worn thin. I wasn't the wife, mom, friend or me I wanted to be. I was constantly running. I was disappearing. I felt like I couldn't breathe. Something had to give. When we started my business we did it in such a way that we never lived off any of my income. We lived like a one income family so that I could stop at any point without the extra burden of financial loss. Two years ago when something in my life had to give, it was my portrait photography business. I have never for one moment regretted that decision.
I began teaching photography (SnapShops) at that point and this blog took a new direction. I contemplated ending this blog because I was no longer posting portrait sessions and posts started being more about my random life with kids. I figured no one would ever want to read any of that, then Meg left this comment, "who doesn't like personal posts?! this is YOUR blog. i like personal posts!" So I kept blogging.
Now I blog about things we do as a family like hiking. Since I am no longer doing portrait sessions or weddings that means I am no longer committed in the evenings or on weekends. That also means I can pack up the swagger wagon at a moment's notice and head out for hiking with the fam.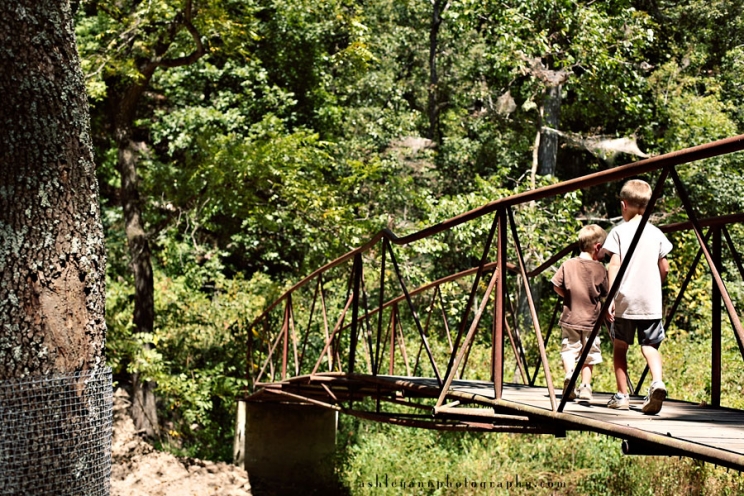 No longer juggling the demands of a business lets me fully live in the moments with my kids. Some parents can do both with ease and success. I could not.
I spend so much time chasing kids (one little girl in particular) that I can't fathom summing up the energy to chase other kids for portrait sessions!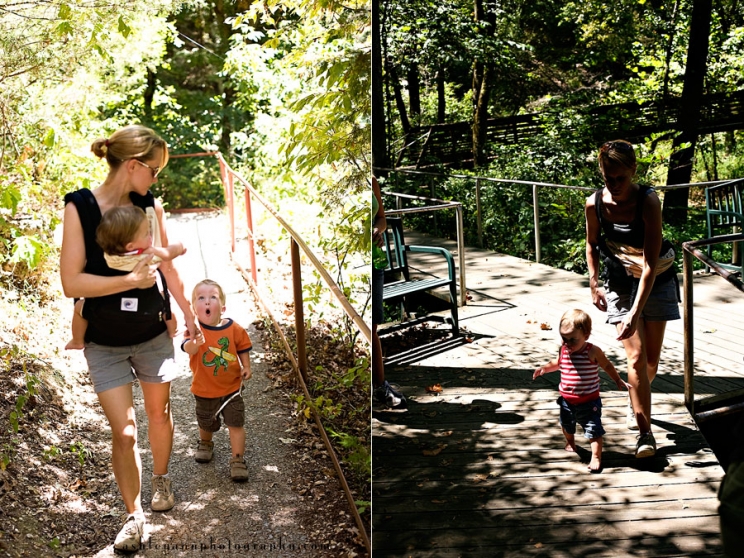 Do I plan on starting again anytime soon? Nope. Ever? Right now it doesn't look like it.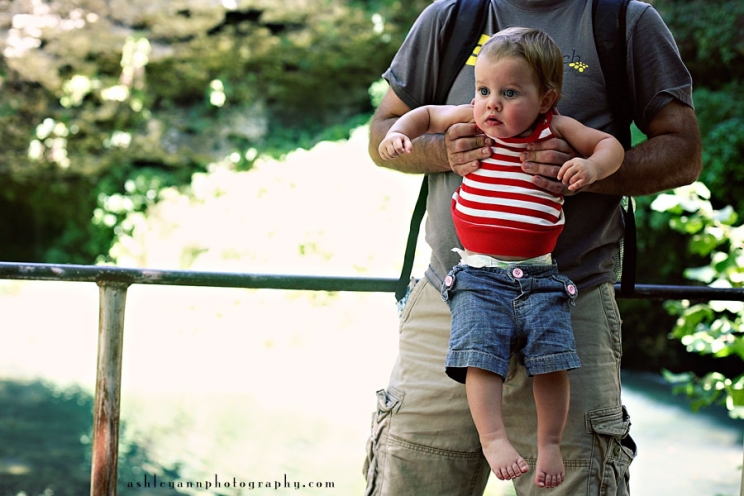 I obviously love photography and it is a HUGE part of my life. I pretty much don't let a day pass without picking up my camera. Do I miss my clients? Yes. Do I get jealous when I see their pictures on other photographers blogs? You bet! Do I regret my decision? Nope.
Taking a break from the demands of a business has been refreshing for me. I no longer feel like I can't breathe.
It is like a dip in a fresh Oklahoma creek after a good hike.
In this refreshing period I have discovered I like blogging and I like teaching. For instance, the photo above was taken in manual settings. The photo below was taken on the fully automatic mode. She had just dunk her face in the ice cold water. It is a cute shot, but would have been better shot in manual. I like that a couple of times a year I can help others learn more about their cameras.
This time away from the business of photography has allowed me to get creative in other areas again as well. I am getting ready to take Red Velvet Art's Small Craft online class. I can't wait. Have you seen the teaser pictures for it? Just in case you haven't look at this:
Rachel and Elsie are the teachers….such fun style. Christmas is coming up and with 4 kids the birthday party craziness is beginning. I can't wait to learn some fun stuff for my kids and to use as gifts. SO SO SO EXCITED! It gets better. Rachel and Elsie said I could invite one of you to join me. It is online, so not like we are driving to class together, but how fun! So do you want to join the class? You don't need to be a parent to do this class. All my local friends that NEVER comment…you better this post! I could never pick, so I'm going to do it giveaway style…here's the details:
Prize: Participation for one in the RVA Small Craft online class
Contest ends Friday, Sept. 3rd 9:00pm US Central – contest is now closed
One entry per person, winner chosen at random
To enter: Leave a comment on this post telling me about the best class you have ever taken.
(if you want to comment on this post, but are unable to virtually attend the class just make a note of that in the comment)