Reminder: The Guilded Bee giveaway is going on until Monday (see yesterday's post to enter)
It has been birthday week for Littlest Brother….which doesn't mean much because he doesn't really understand it. The best part of his birthday week has been some unintentional, unplanned one on one time with him. It just worked out that I would get a few breaks in the week to have undistracted time with my birthday boy.
One afternoon I needed to iron, but he wanted to paint. I avoid ironing at all costs. In fact, the ironing board has been set up in my living room for 2 days now as an attempt to make me do it (since clutter and messes drive me crazy I thought it would motivate me – it didn't). Secretly I am hoping the Laundry Fairy will swoop down and iron for me.
With a laundry pile and ironing board in the background reminding me of household chores, I opted to ignore the background and paint with my boy.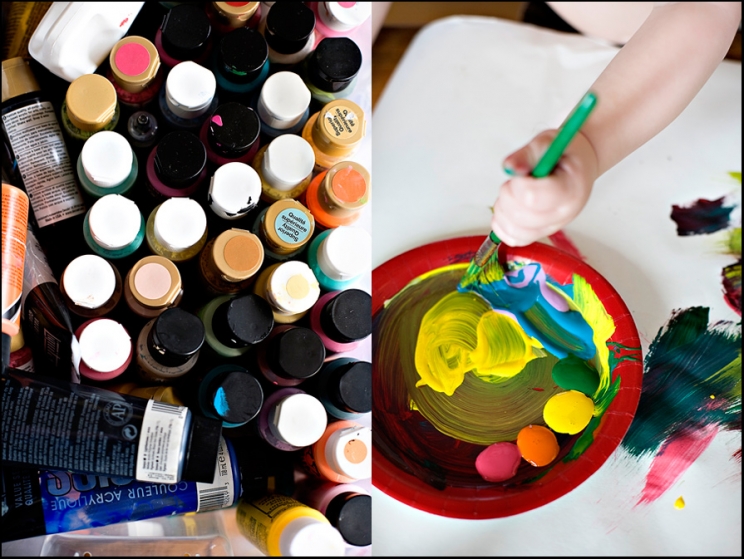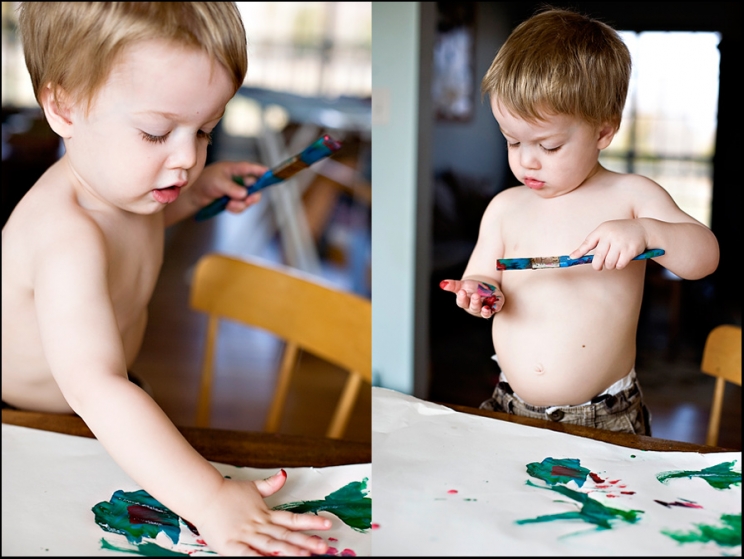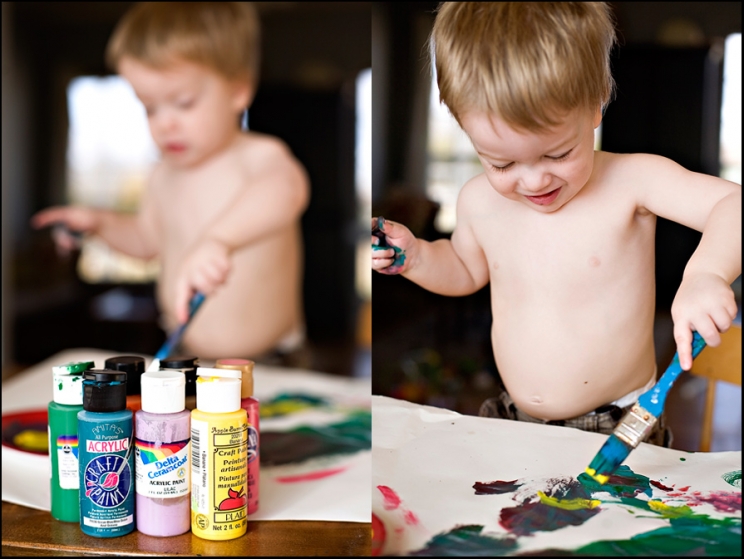 I like to laugh. My kids make me laugh daily. However, no one in my 30s years of life has ever made me laugh more than this little guy. He doesn't need anything but himself to have a party. Goodness life is fun with him in it.
Have a great weekend!