So last week I opened it up for some questions…I had no idea you all would have so many! I'll answer a few each day this week. Since posts without pictures are boring, I'll throw in some pictures from the zoo last week (yeah, for warm weather!).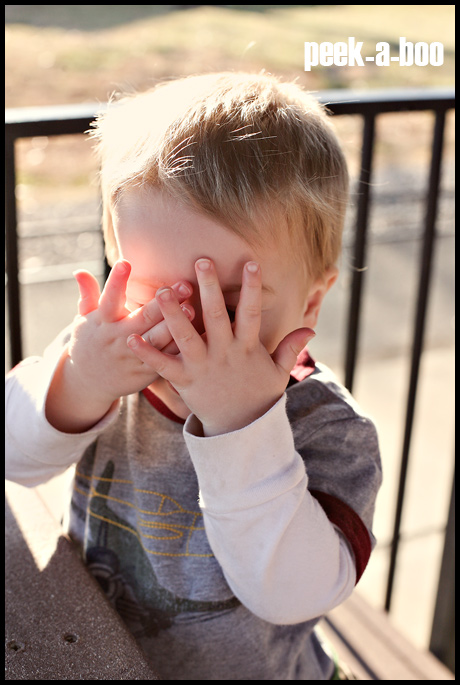 Some of the questions are similar, so I'll address a few at a time:
Can we see a tour of your house?
No, only because there is always a room in progress. Right now I am working on the boy's room. When I finish it I'll post a tour of that for you, but you'll have to wait. I don't know that my house would ever be at a point for a whole house tour…at least one room (usually 2) is always Under Construction.
Where did you get your globes?
All over the place! A few came from one antique store, the rest are just random places. Flea markets are a good bet. I saw one at GoodWill for $5.00 last week. Thrift stores usually have them too.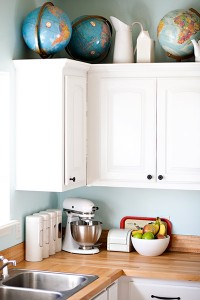 What about that chalkboard in your living room…did you make it?
Yes, we built it. Here is a link to an Apartment Therapy feature on it…with some written instructions. I built it before I had a blog, so there aren't any tutorials or pictures of the building process. Life before blogs!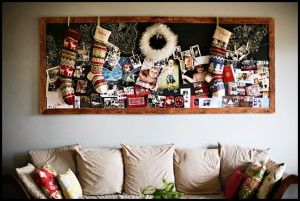 What about your fireplace?
Yes, it is real wood. We grabbed some branches and cut them into discs. I hot glued them to a backboard. We built the fireplace too. At one point the mantle almost got tossed through a window by my husband due to his love for handiwork projects. I haven't asked him to build anything for a while…he's probably had a long enough break that I could talk him into something again now. Here's  the Before & After of the living room.
What is the name of the green & blue bedding?
I don't know. The teal/lime quilt is from Target a while back. The different colored pillows are all made from Amy Butler fabric( Belle Collection & Daisy Chain Collection). You can buy Amy Butler fabric all over online…just do a Google Search or a search on Etsy.com.
Where do you get your daughter's clothes?
Everyone was so excited for us when we found out we were having a girl that they showered us with lots of adorable clothes. I have only bought a few. She has a lot from Target, BabyGap, & Old Navy….headbands and hats from Etsy.com. I have a long list of patterns I've seen online that I want to make, but the reality is my mom will probably be the one making them!
Where did you get that earflap baby hat from this post?
BabyGap…it was on sale…and an additional 40% off that. I love good sales! I love hats…as if you haven't figured that out yet!

What are those stretchy headbands your daughter wears?
They are made out of nylons I think. I bought them from ElleBows. The Messy. Flower. is from Joy's Hope.

What about Meg from Whatever…have you met…are there pictures?
Oh you mean my 'online best friend' Meg…no we have not met.  Though when I talk about her you would think we go way back, when in fact we've only met online (isn't that a movie line?). I hope to meet Meg this Spring/Summer….and yes I am sure we will both have pictures to post from that. She's getting ready to go to Africa as support for a group called Word Made Flesh and will be opening her etsy store on Feb. 1st to help raise money for her trip. You should go buy something cute, but if there are pillows leave one for me.
Last year we (me & my boys, not me & Meg) were in the rainforest section of the Zoo and a bird aimed for my shoulder and deposited the by-product of a previous meal. My oldest never forgets a thing. Everytime we go to the zoo he says, "Can we go to the building that the bird pooped on you?" On one of my first dates with Chris we went to a zoo….a bird pooped on me then too.
Happy Monday…hope you don't get pooped on by a bird!
Google Reader does not 'read' my blog, don't subscribe