I have had a few questions about how I am taking underwater pictures. Last year for Mother's Day Chris got me an underwater case for my point & shoot. It is my favorite summertime toy. My friend just got a point and shoot that is waterproof without a casing…makes my camera look like a bag phone (remember those?!). Canon has underwater casing for several of its point and shoots…though it is probably cheaper now just to buy a point and shoot that is already waterproof.
Here's a few of from some recent pool trips.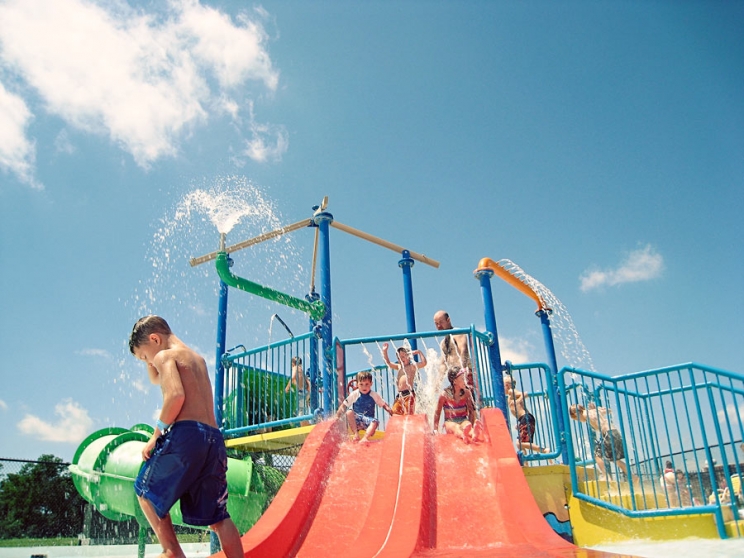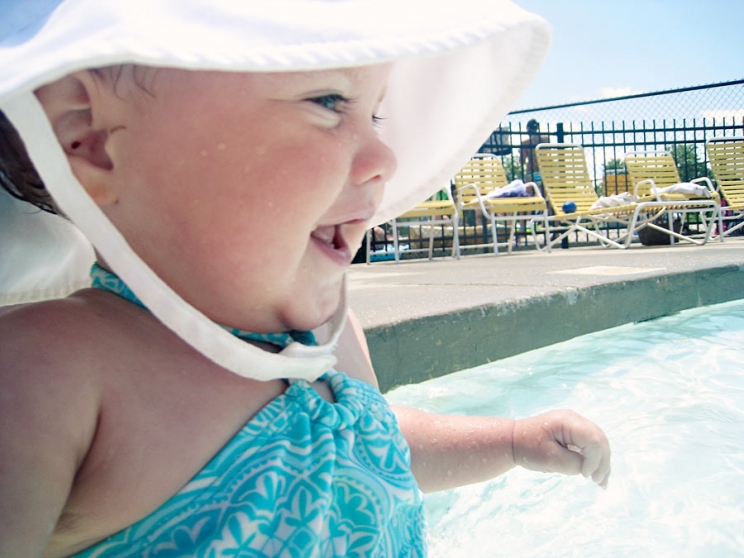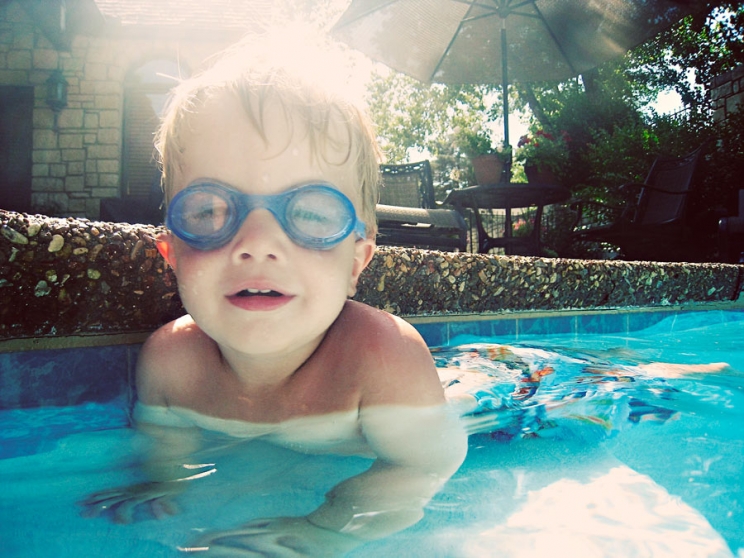 At times I get frustrated because my 6 year old is typically the only one who I can get face shots of underwater. I can usually just get body parts underwater of the other three. I am trying not to think about what I can't get underwater right now and celebrate what I can. For instance, there is a day coming that Littlest Brother will be all over the pool…not holding tightly to a little board.
One day Littlest Brother won't float on the steps quite like this.
One day all three of my boys won't be able to stand together on that top tiny step.
And one day it won't be such a HUGE deal that Big Brother put his face underwater for me to take a picture.
The next picture just makes me laugh. I usually shoot on automatic mode with the flash off with my point & shoot. We were under an umbrella and the flash came on, kinda ruined this shot, but it is still hilarious to me.
And since the majority of my kids wouldn't pose underwater I did a little underwater modeling myself. I am thinking I should start using this creepy picture for all my guest posts and interviews on other blogs instead of the great ones Shannon took….
A few tips if you are taking pictures underwater with a point & shoot:
1. Take advantage of shooting in the middle of the day with all the bright sunlight
2. Have your subject face the sun underwater.
3. For shots laying down in the pool the shallower the water the better, as you get deeper the light gets darker.
4. Goggles help big time for keeping your subjects eyes open.
5. Practice at just pointing your camera and shooting the picture, it is way hard to try to look at the screen or viewfinder underwater and take the picture.
6. The calmer the water, the clearer your shots will be.
………………………………………………………….
The Absolutely Delightful Giveaway winner is: