He was playing with the neighbor on our dirt mound.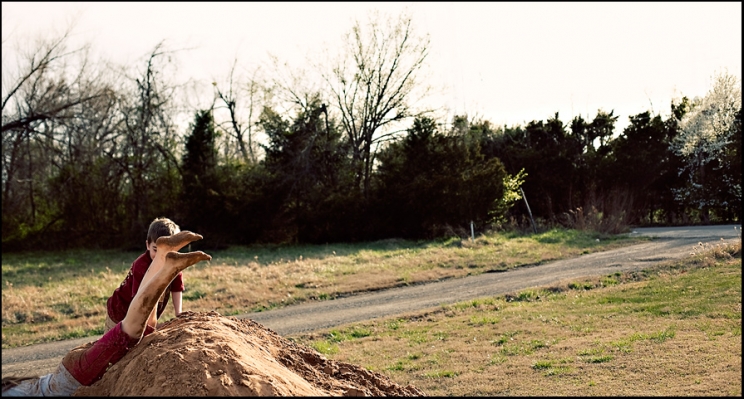 I was around the corner from him and I heard him talking: "You know I am super awesome. Do you want to see how cool I am?"
I rounded the corner to see what he was doing. I was expecting karate jumps off the top.
Nope.
I rounded the corner and saw him shove a fistful of dirt in his mouth and swallow.
My son tried to impress the neighbor girl by eating dirt.
Seriously?
Boys. I sure love them. Even with dirt between their teeth. Oklahoma Redneck.
Kove giveaway is still going on…scroll down to enter.