I've been slowly reading through a new magazine called Seeing the Everyday. I wish I could quote every page to you. It is beautifully written and photographed. It is not a typical magazine. Every article is about finding the beauty in the day to day. So much of it is similar to things I've written about here…only more beautifully written by them.
The sun is setting earlier in the day now here. We've been enjoying warm afternoons and fall sunlight. I know in the photos below you can't really see any of my kid's faces…that is okay with me. I like the feelings of simpicity and warmth that filling the picture with sunlight gives. A fall afternoon…seeing the everyday beauty of the before dinner breakdowns!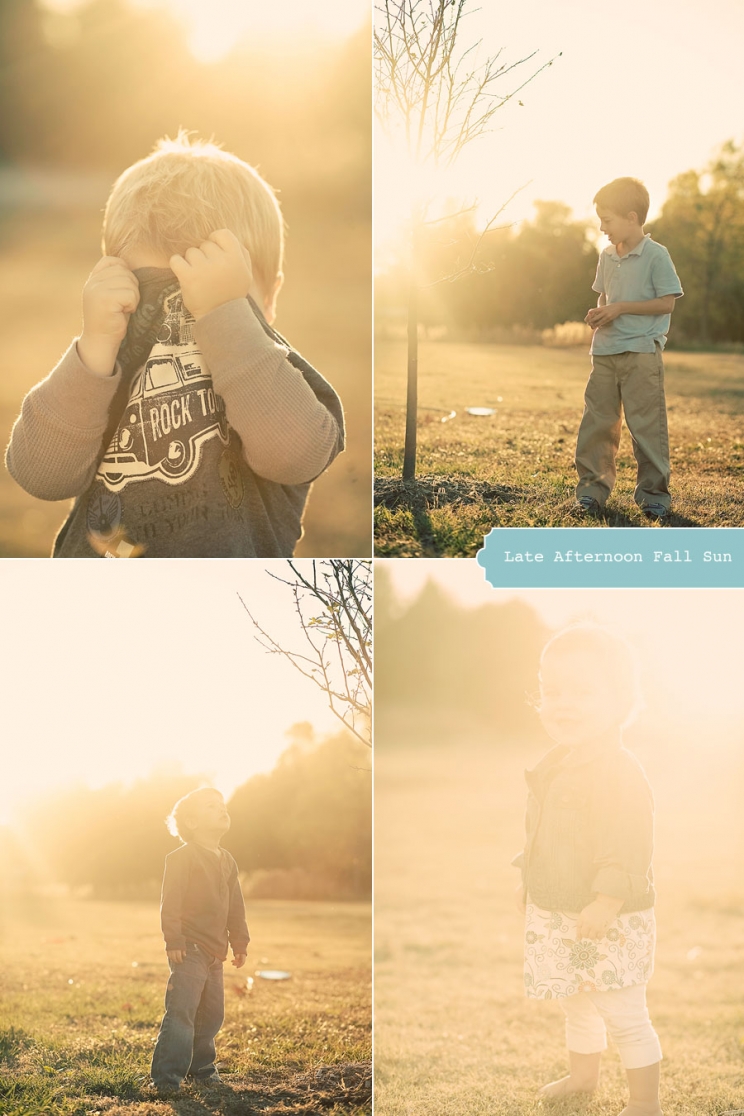 After knocking down branches with dirt balls the boys wanted to head out to the trampoline. This first picture I took of my oldest instructing the youngest two. It is very much reflective of their relationships. Biggest Brother, 6, wanted to take pictures of the rest of us. Here are a few of what he captured.