Well there won't be a post tomorrow or Friday, but be sure to check in on Monday and all next week. The blog might be down for a couple of days, but it should be back up and running shortly. I have some celebrating to do and some exciting news. At least it is exciting to me. No I am not pregnant. Enjoy the rest of your week & weekend and I'll be back on Monday!
Get ready for it….ready for it….ready for it….I HAD FUN IN THE SNOW! Shocking, I know. We made it through a whole 15-20 minutes without one boy crying! The snow was coming down hard and it looked like something out of a holiday romantic comedy. Beautiful. The boys were happy – which makes for a happy mommy. Later the big boys got to go sledding and I was stuck at home with the little ones. I look forward to when the kids are old enough to leave at home so Chris and I can go sledding to all go sledding together. To top it off all those dripping clothes and wet boots in the kitchen forced me to mop…so my floors were beautiful for all of 5 minutes!
Serious cuteness going on here.  This little guy brings so much laughter to our home.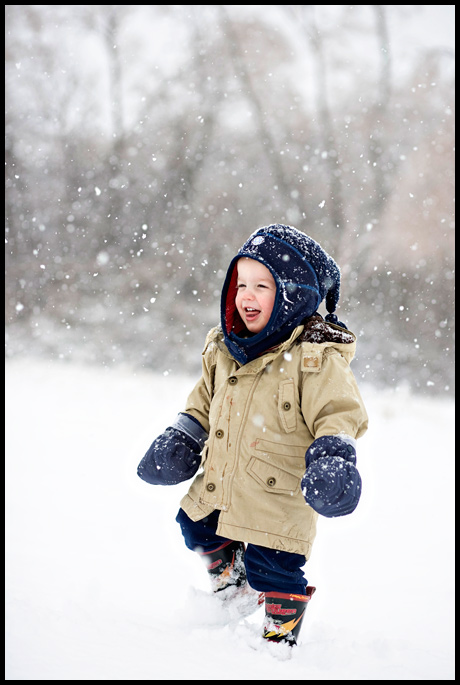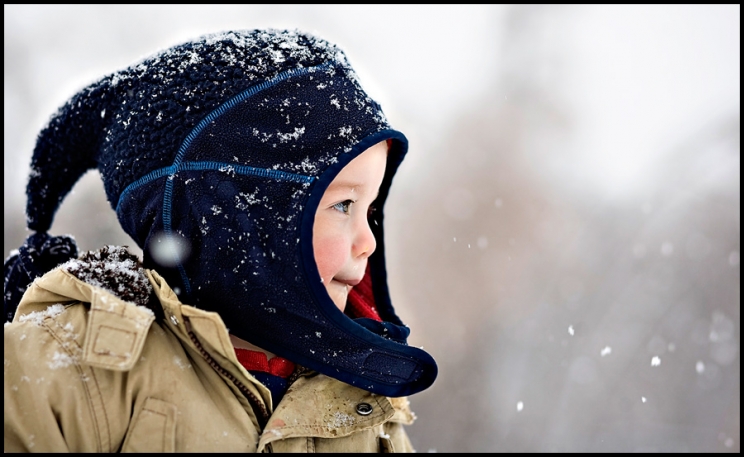 Now, to address the remaining questions from a bit ago (I think these are the last questions):
Suggestions for snow pictures?
For the pictures above my camera settings were: 85mm lens, 1/400, f/2.8, ISO 100. Sometimes in those conditions it is easiest just to switch to automatic…I do increase the contrast in the post processing to make the darks darker and not washed out looking.
Do you have a blog button?
Technically "no". I have a jpeg image, but haven't figured out the button thing yet. Do you have a suggestion on how to make them? I hope to get a couple of options made soon.
Will you offer online SnapShops?
Honestly, it never crossed my mind until recently and especially after so many of you asked about it. Part of the fun of SnapShops for me is the 'real life' interaction and the practice photoshoots. However, if I can figure out a way to offer them online in such a way that reflects all that I would want….then "yes" maybe one day I will offer that. I will say it won't be anytime in the near future, maybe next year? I am open to it, so we'll see.
Google Reader does not 'read' this blog…don't subscribe