As I write this I have slept 3 of the last 36 hours….my sister has slept less. My niece is here. She is scrumptious. She is amazing. She is beauty. She will make her blog appearance tomorrow because I can't keep my eyes open long enough to go through pictures. Until then here's a few things to keep you busy (like you are all sitting around bored or something):
1. The bright square cards you all asked about yesterday are a Charley Harper Memory game. They were a gift and I have debated long and hard what to do with them…I am pretty stoked with the end result, but you have to wait for it. Yeah, I am making you wait a lot today! You can buy the game here.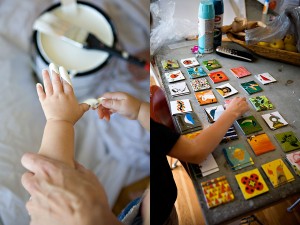 2. Have you visited the Sweetest Occasion? If you are a bride to be or planning any type of party, consider this your warning INSPIRATION OVERLOAD. I could spend all day looking through posts and dreaming of parties to host. Yesterday my sister's shower was featured, which was fun since we had a big baby day.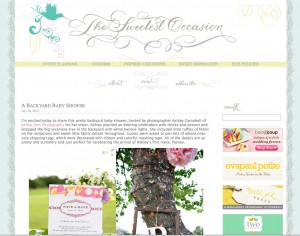 3. And this worked out nicely…since I have no brain cells left to share a normal post you can visit CafeMom for a little tour of my home today. I've heard it said that the spoken word has power, so I tried that out in the question about my personal creative space.
And by the way, I do read every comment. I don't always have time to respond to each question and comment, but know that I read them all. Sometimes 4 little people just come before answering blog questions…which is the way it should be. Thanks for understanding that. Thank you to all of you that leave comments….they make me very happy and a play a big motivator for me to blog.  Thank you. A more rested me will be back tomorrow….with a little of this action:
I told her I have given birth 4 times, that totally gives me enough street credit to deliver her baby. Lesley opted to wait for her doctor. I totally could have done it. I have used 'totally' way too many times in this post, I guess I like revert to like the 80s when I am sleep deprived. Like totally.