I'm thankful for dirt.
I'm thankful that my boys can find so much excitement and joy in something so simple and timeless.
I'm thankful for childhood.
I'm thankful they have a daddy that doesn't mind getting a little lot dirty.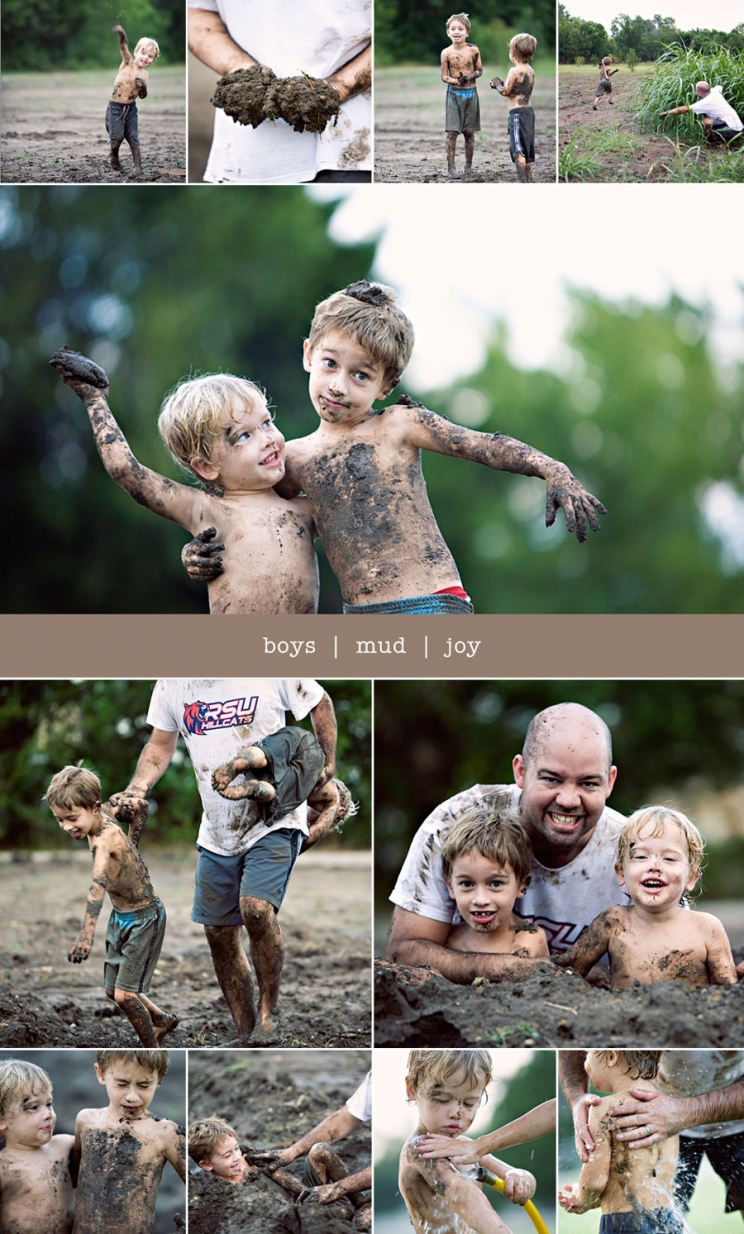 I'm also thankful for clean water that comes out of a our hose and for neighbors that live far enough from our house that they can't see naked booties scampering inside. However, I do wish my crazy family could have made a better impression on the new neighbors…we have yet to meet. Remember when our four year old said he'd kill them with a bow and arrow? We still haven't met them, but they sure have been introduced to us. Rumor on the block is they will be moving in the spring, I think I'll just avoid formal introductions all together.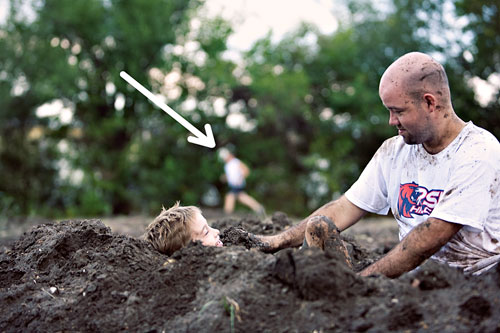 Happy Monday!
I used this template for the photo collage.