Update: Giveaway is now closed. The last counting comment is Elizabeth's: Love fall… fall= Pumpkin Spice Latte season!
Granted 10 in 10 is a loose theme, but it works for me. So today I am sharing 10 pictures of my other baby girl. I really hate editing her pictures. It is pure torture. I should not have to look at her on a computer screen and not be able to reach over and cuddle her. Torture. I love her.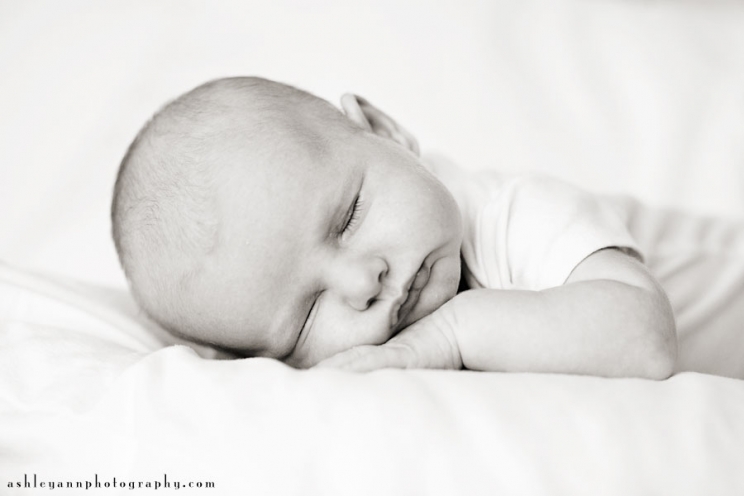 When we did the one month pictures I told my sister that was probably going to be the only time we'd get good sleeping pictures. I think she was hoping for more awake, but I knew awake pictures would be all we'd get soon enough….
Here she is sporting FireCrackers hat….it fits both girls 🙂
Do you know what every crazy aunt needs? Cute calendar cards to put on her niece's head! We are using these cards for Sweet P's monthly pictures. I am looking forward to when she can hold them, eat them, throw them and pose with them. Elle's Studio is one of the October sponsors…and they are doing a giveaway today! (Starting in Nov. all giveaways will happen on one day)
You can find more Elle's Studio goodness here: New Items, Elle's Blog, Facebook
Giveaway details:
Prize is a $30.00 gift certificate from Elle's Studio
One entry per person, one winner chosen at random
Contest ends Wednesday, October 6th 8:00pm US Central
To enter tell me why you like (or don't like) fall weather….whatever kind of weather you have in the fall