UPDATE: GOOGLE READER IS NOT RELIABLE WITH MY BLOG…..don't follow the updates it posts. Generally I post EVERY weekday.
Did your parent's ever tell you that your face would "freeze like that"? Mine did. Well, if that could be true, there is a good chance her face might freeze like this. It is her new CONSTANT face. Kills me everytime. Goodness. And, yes, she is crawling through the excer-saucer. She doesn't like standing in it, but crawling under it is a big hit.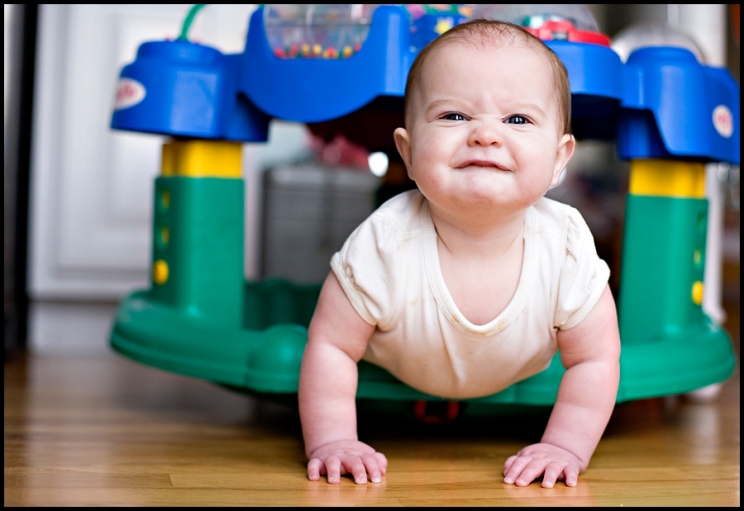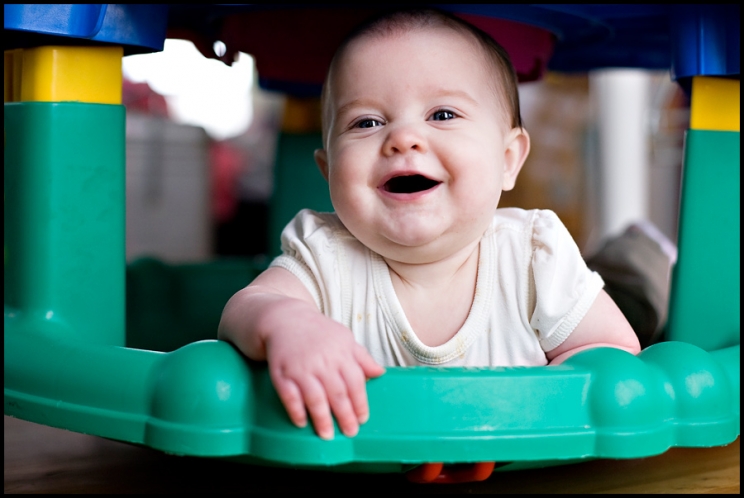 Her first time to pull herself to a standing position. Funny thing is I was unloading the dishwasher and she started messing with the door. I grabbed the camera…to get another shot about how she is into everything. It wasn't until I put the camera up that it dawned on me that she had never pulled up to standing before! I guess that is what 4 kids does to you!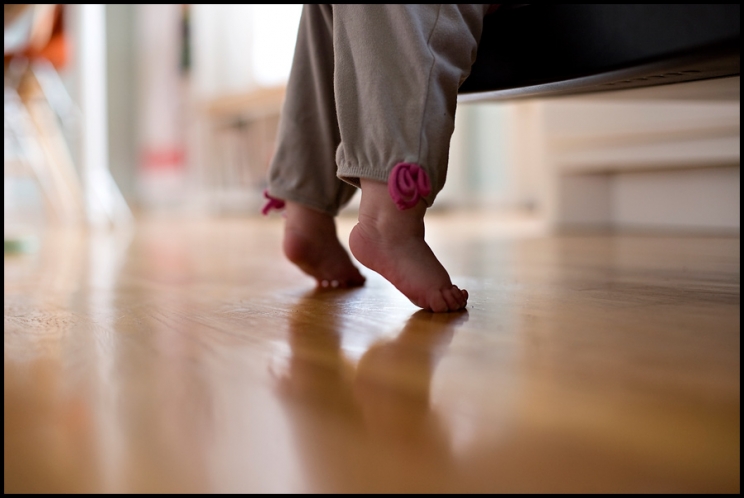 Her big brothers were at the top trying to get her to climb to them. Oh the things she is already learning.
Littlest Brother taught her how to pull things out of the pantry. Thanks again brothers.
It's hard to get frustrated with a face like this.
Well, little girl, I am not in any way bored. Thanks for making sure of that.