UPDATE: The contest is now over. The last counting comment is Wehaf's, "My dog goofing around with her toys makes me laugh!"
I thought I'd do a little photography lesson today. You may or may not have heard the term 'depth of field' (DOF). I thought I'd take today to explain that term just a little. In the most basic sense, depth of field is the area of your photograph that is in focus. Typically this is the area closest to whatever you focused on. A large depth of field would have a lot of area in front of and behind your subject in focus. A small depth of field would have a small area. For instance, the photo below:
In this photo you can see that I did not get Baby Sister correctly in focus. I was aiming at her eyes, but she moved. The focus point became an area on the side of her head….and the depth of field was very small. A small depth of field produced a picture where her eyes and the back of her head are both out of focus. Do you see the depth of field area?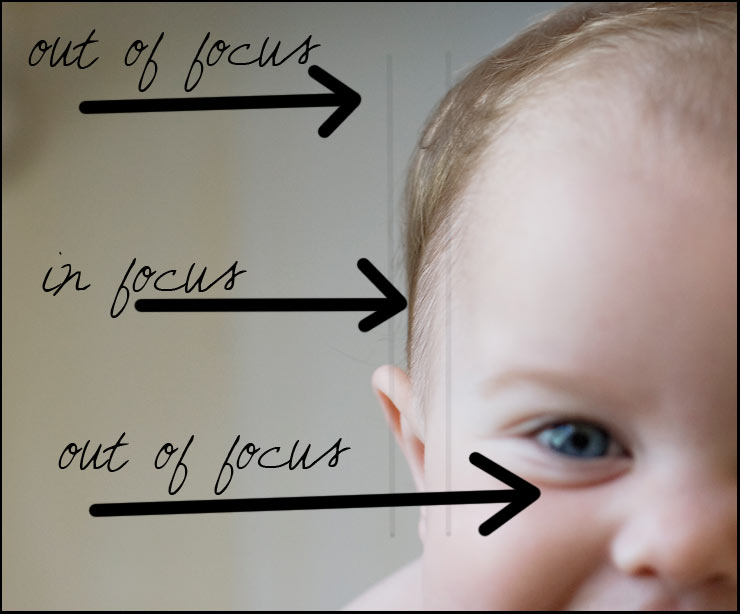 Now for your sneaking in blog time while at work project homework: in the photos below try to find the depth of field areas….(hint – use the wood of the deck to help you see it)
A little playtime on the front porch.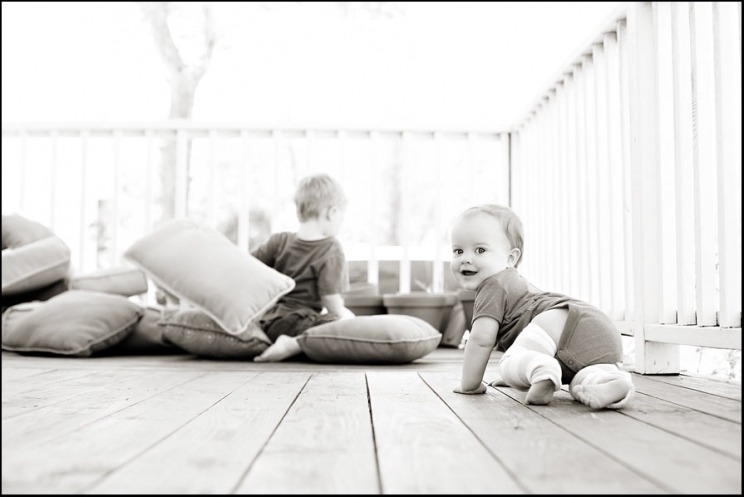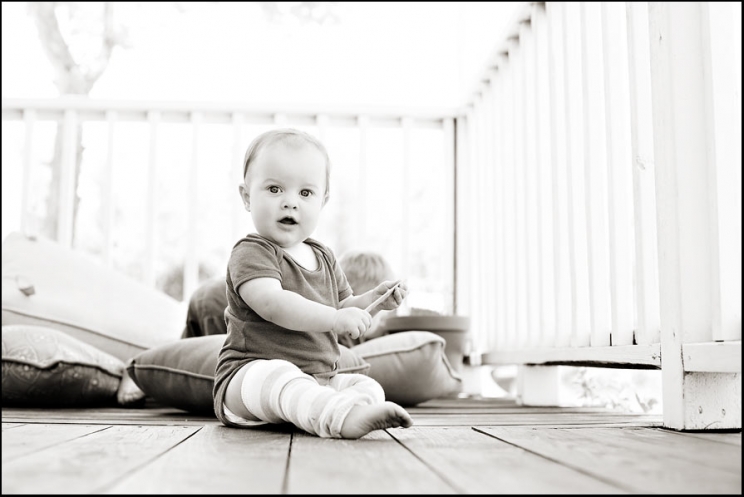 Since I can't give you a sticker for finishing your homework, how about a little giveaway from one of my reader's etsy stores! See baby Sister's leggies…
Giveaway Details:
Prize: $25.00 shop credit to Tweet Baby Designs
One entry per person
Winner chosen at random
Contest ends Friday, May 14th, 2010 9:30pm US Central
To enter: In the comment section tell me something that inspires you or something that makes you laugh
*Tweet Baby Designs is also offering a 10% discount to my readers. Just mention this blog when you check out in the 'Notes to Seller', you will be refunded the amount via PayPal.
*are posts like this helpful to anyone?