Losing teeth…a new phenomenon in this house. Biggest Brother has always had a really cute smile. When the bottom teeth came out it was cute. Now he is missing one big front tooth. Cute, but now more the really goofy looking cute. I want to pull that other tooth out so bad. Well I don't want to pull it. I want him to pull it. Looking at this picture you are probably wanting to pull it out too!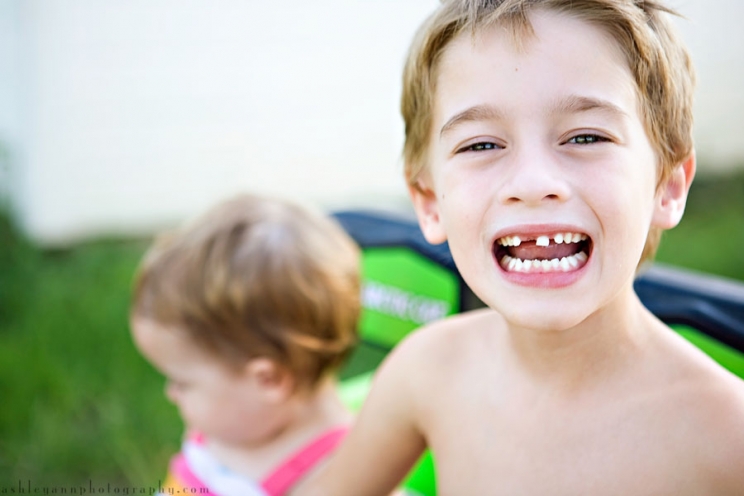 This picture makes me a little sad. I know in the future I will be taking a picture very similar to this again. Biggest Brother giving his sister some pointers before they drive off together. This was her first ride in the Arctic Cat. He was so proud to get to drive her around the yard. They have a really sweet relationship.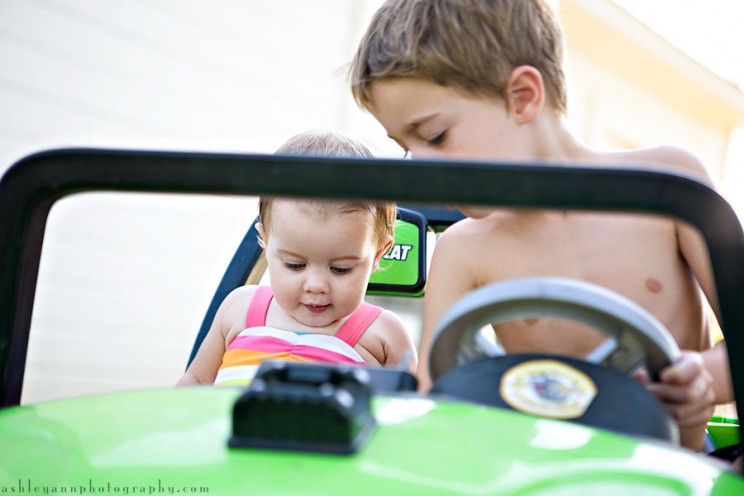 Needless to say, she loved it. Adrenaline junkie. There were no tears. No looks of fright…just screams of excitement and lots of laughing & clapping.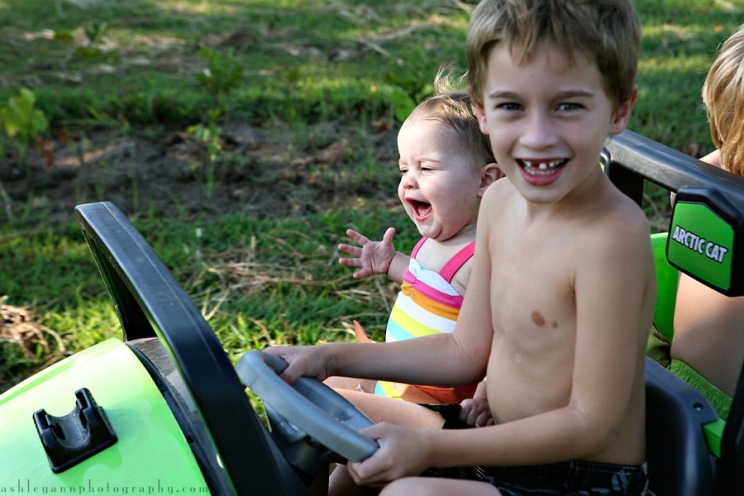 That is a scream of excitement…not fear. Yes, she is strapped in.
He was sure to protect her. He is so gentle and thoughtful with her. He also spoils her and sneaks her a pacifier when I take it away.
In case you are curious…4 kids can squeeze onto one Arctic Cat and drive around. They felt the need to prove that to me.
Now that is something I have never seen on the Arctic Cat. Scrumptious.
In other news, did you know Ohdeedoh is celebrating reading this month? They are doing a series "My Favorite Children's Book". I had a little feature ..so did lots of other bloggers…there are some really great books out there!
Anyone else love Mr. Bell's Fixit Shop? It is the best.