What? Yea, I couldn't think of a title for this post so that is what you are stuck with. I hope you had a great Memorial Day weekend. And now a little trip down memory lane. The year after we graduated from college Chris and I moved to the amazingly wonderful nearly perfect state of Hawaii (yes, I miss it terribly). It was the opportunity of a lifetime and a cherished time for us during the post-college/pre-kids years. We worked with international students that attended the University of Hawaii. We made life long friends, sadly most of our closest friends from that time were from every corner of the globe so it makes it difficult to stay in touch. I could go on and on and on, but I won't. Good times. Stinkin' good times.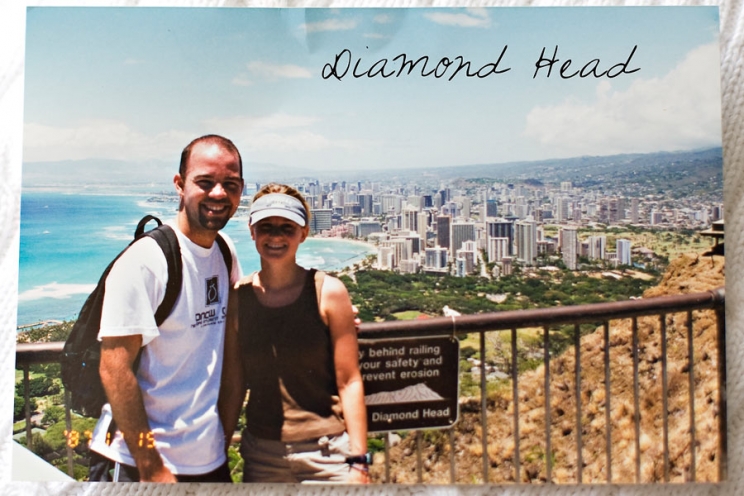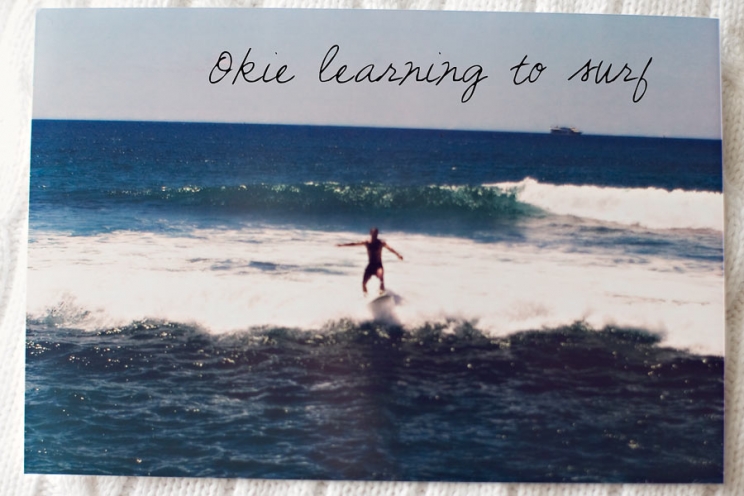 These girls taught me some amazing recipes…none of which I can still make, but they were amazing. The sweet lady (second on left) would randomly drop of packages of bite size chocolate chip cookies at our apartment. She took good care of us.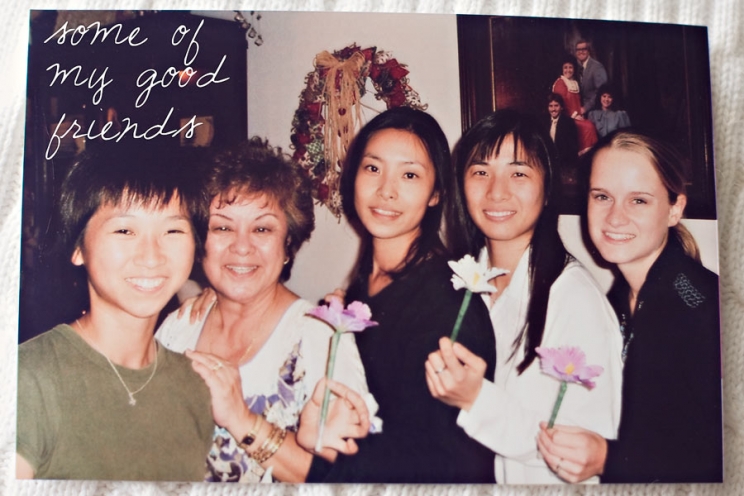 The funny thing about this picture is it reminds me of an arguement my brother-in-law (at that time he was just my sister's boyfriend) and I got into. We were on this hike and I was getting winded and made a comment about how it was easier for him because I take 2 steps for every one of his. We got into a big debate over that….and that is what I remember from this hike. Love you Eric….thanks for giving me a neice….and helping with my garden.
I can't tell you how much I love this family. When they went to the hospital for the birth of their second daughter, their oldest daughter stayed with us for a few days. Chris and I had no experience with kids and she didn't really speak much english. It was day two before we realized she was hungry for rice…we hadn't made any and she was used to it several times a day! Our time with her made us realize we were ready to leap into the possiblity of starting a family.
Some of our other dear friends were another married couple, Travis & Sarah.
Here is Travis & Sarah now…with their two cuties.
Travis and Sarah are in the process of expanding their family through the beautiful journey of adoption. Sarah recently emailed me about an super cool organization they came across that helps famlies raise money to fund adoptions. The organization is called Just Love Coffee. The basic idea is that Fair Trade Coffee is purchased and proceeds go to help orphans and their forever families. If you are in the process of adopting, you should check them out. If you would like to help with orphan care, buy some coffee. If you want to help a family in the process of adopting, but don't know one….buy some coffee to help Travis & Sarah's bring their little boy Levi home. If you aren't a coffee drinker, buy some for someone else. We have friends that just adopted from Ethiopia…so we bought some for them….if you have kids, use this as a way to teach them about international orphan care and adoption.
And now to the quilting portion of this post….meet the Fullingims. They are our very dear friends. They are in the final stages of bringing home their 3 sweet kids from Swaziland.
One of my blog readers told me about a trip she is going on to Swaziland in September. Her group is trying to gather 40 quilts to take for the children they will be working with. 40…that is barely anything considering the amount of you that read this that own a sewing machine. So…grab some fabric and get quilting. If you have kids, let your kids be involved too. They can pick out the fabric, help come up with a pattern, and depending on their age can help sew. Click here for more info.
If you are super cool you could drink coffee while quilting with flea market find vintage fabric….and a doily.
The PhotoAccountant Solution giveaway ends tonight…scroll down to enter.