I'm not a cat fan…my sister has had cats and I'll pet them, but when I am around them for a longer length of time my nose gets itchy, my mouth gets itchy, I sneeze. Cats and I just don't do well together. We have great neighbors and they have a long haired cat. The cat is okay at a distance, but it is one of those people cats. You know, the kind that rub and rub and rub against you. It is very cuddly and loving. Too bad I don't like to cuddle or love on cats. Sorry neighbor cat.
Well I was trying to get some pictures of Littlest Brother enjoying his daily strawberries and neighbor cat saw us outside. I think my boy is not going to be a big cat fan. Notice how protective he is of his strawberry basket.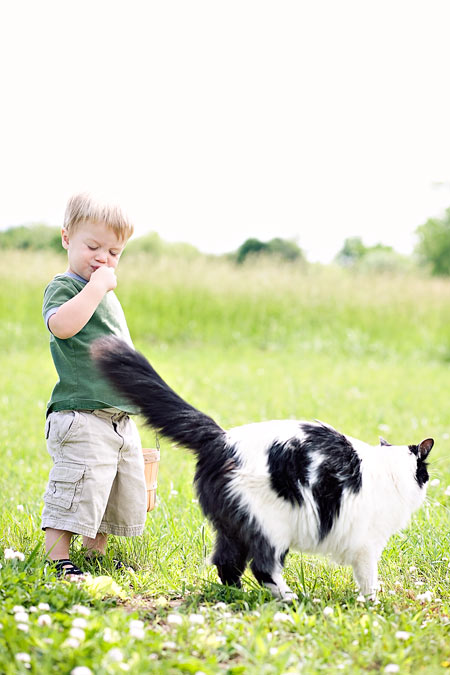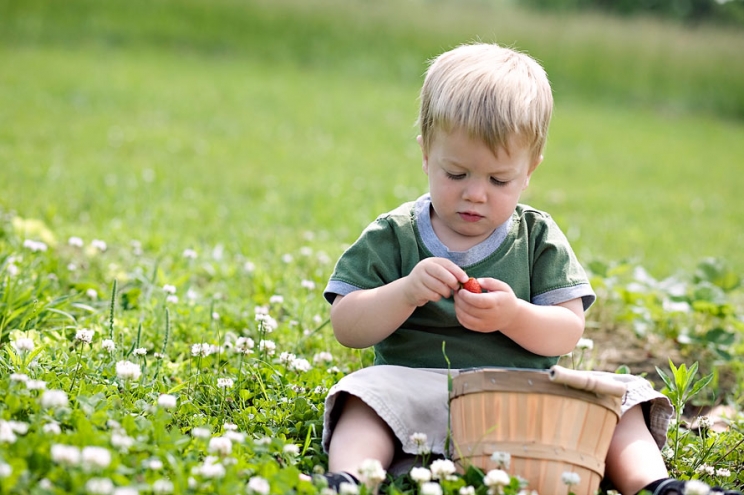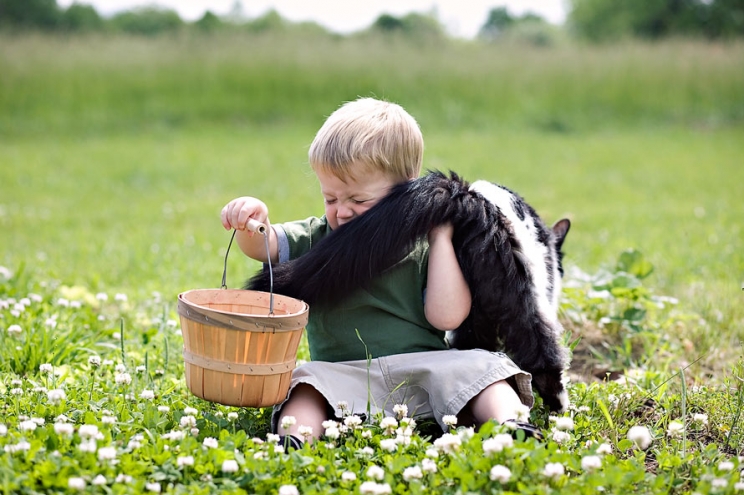 Yea, he's giving the cat stinkeye….I'm proud of you son, so proud.
The Bits and Bobbins giveaway is still going on…see yesterday's post.