My 2 year old loves puzzles. He works on them over and over and over again. Quite frankly I am worn out with puzzles and as a result he can now make them by himself simply because I cannot do one more puzzle. He's is pretty impressive with them.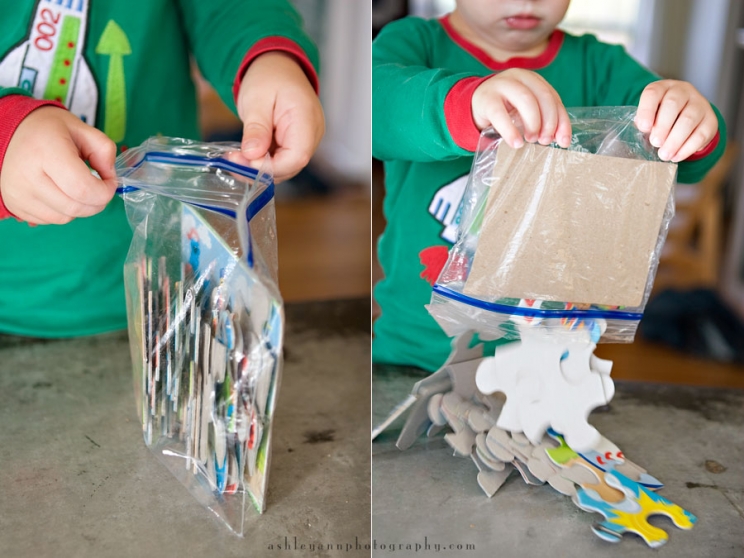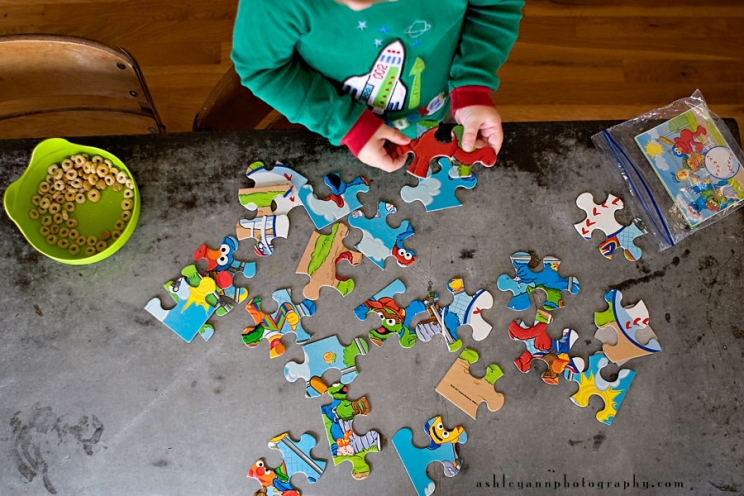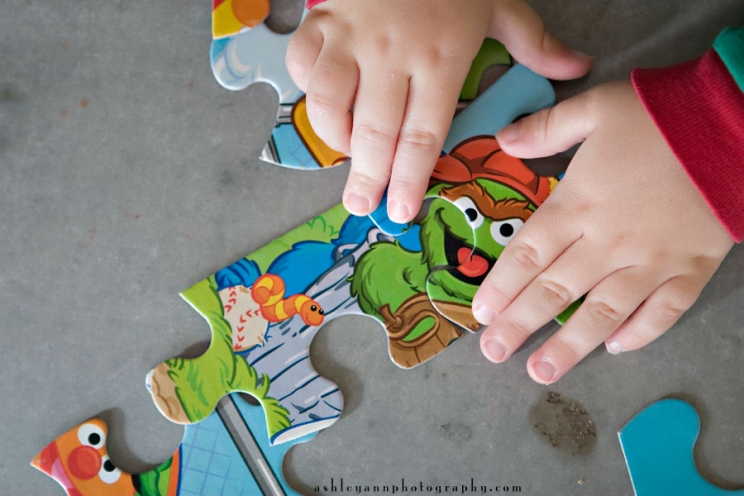 Sometimes I am so distracted by checking off my 'to-do' list that I don't fully absorb how amazing it can be to sit and watch his little mind work. I want to break in and put it together so we can pack it up and move on to something else. He doesn't care how long it takes to finish. He just wants to finish and declare his pride in doing it himself.
Photography has been a gift in my life. It provides focus and attention to things I can easily overlook…like cute chubby hands.
Sidenote: the camera repair shop called to say there was all kinds of stuff going wrong with my camera and that it was really dirty (shocker). The part that needs to be replaced Canon won't sell. She was confident and creative with a new solution, so I am trusting her.  I have let go of my snobby attitude about my backup and am getting used to it again, kind of.
His Great Grandma called me yesterday to say that my Grandpa has some new puzzles for him. My grandpa is a builder and craftsman. Littlest Brother's favorite thing to do at my grandparent's house is work all the wood puzzles built by my grandpa. So Grandpa made him some more for our house and can't wait for Christmas to give them to him. Pretty special. I'll be sure to share pictures of those….I could do a week's worth of posts on all the things in my house that were made by my grandparents. Maybe I will.
His brothers were playing wii in the background while he worked puzzles. He'll be the genius among them one day.
Now to get him to be so excited about crafting….