He came. He went. He was wonderful.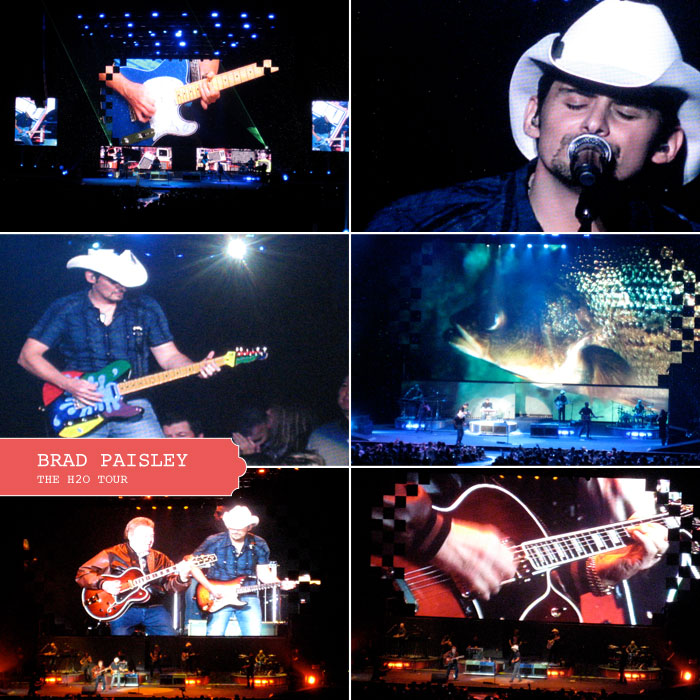 My sister took the above photos. She had a better view than I did. Here's my view: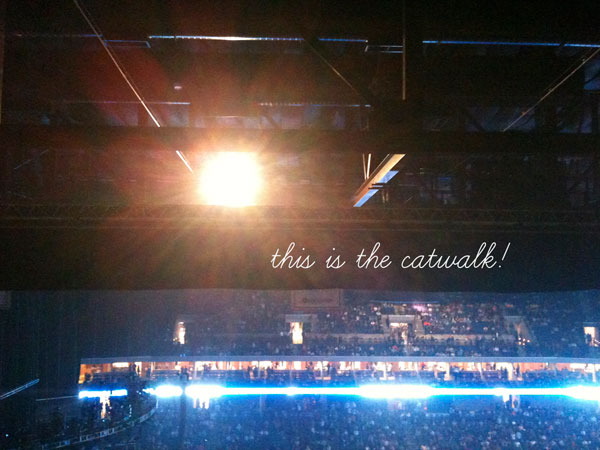 Well that was my view if I looked straight ahead, but if I looked down I could see a big screen and tiny little cowboy singing my favorite songs. Next to me were four 20/30 something guys that had way too much to drink. I really wanted to sit them down and have a 'mom' talk with them. I wanted to explain that the reason they were at a country music concert without any cowgirls by their sides was because they were acting ridiculous. No cowgirl would put up with that. If they had been sober enough to listen I could have helped them. I really could have.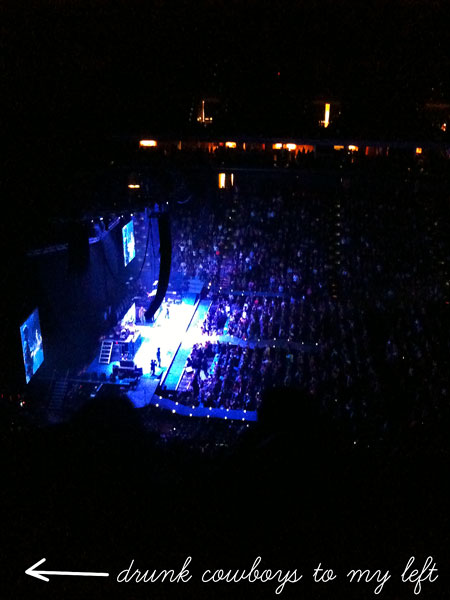 I could have stayed all night singing along. That is saying a lot. I am not a big fan of large social gatherings or a big fan of staying up late. I avoided all social functions after 8pm in college because I thought they were overrated. Brad Paisley….totally worth staying up late. It was his last concert of the year and it WAS SO GOOD! I didn't want it to end. Most of the concert Chris just looked over at me with a 'my wife is cute, but crazy' grin. Our seats were horrible. We were on the very top row…as in no one behind us. It didn't matter. In fact it was kind of nice I could sing along and the only ones that could hear me were either drunk or married to me.
My mom watched my four kids and my sister's baby so we could all go. Those are ages 0, 1, 2, 4, 6 (well 0 is 4 months). She is a rockstar Nana. I sent her a text before Brad came on stage and she already had all 5 in bed asleep. Today is my mom's birthday…she's pretty awesome.
Happy Birthday Mom!