I'm staying busy getting ready for a little celebrating….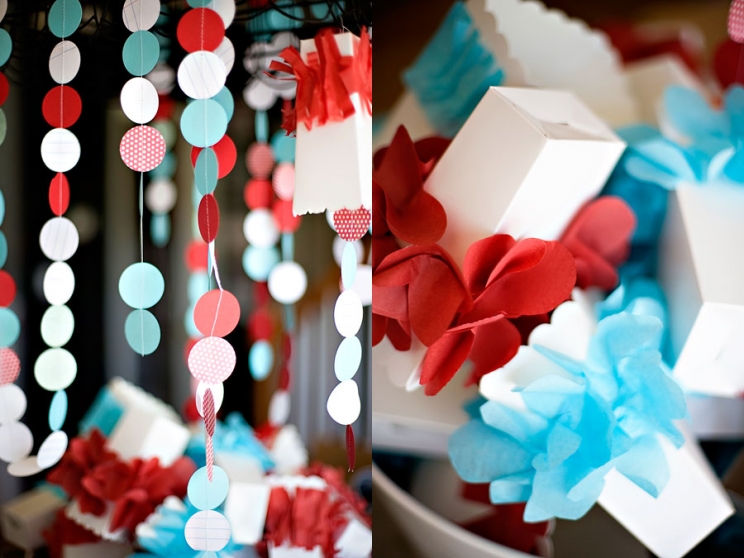 I made FireCracker a headband to wear on the 4th. Her brothers were in goofy moods and wanted to try it on. I love these boys.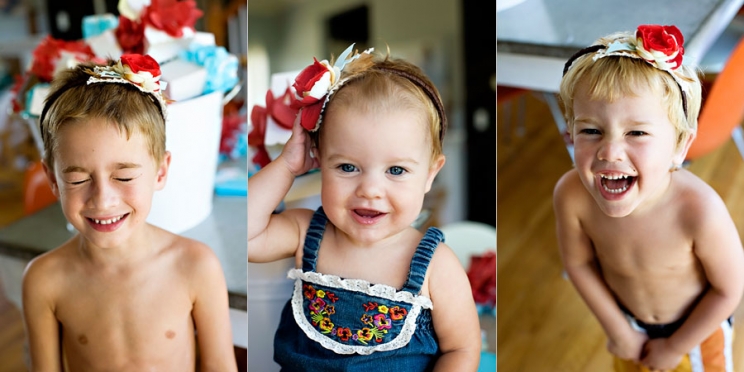 Just in case you are curious….the boys are always shirtless…less laundry. The fact that my girl can't go topless every summer is a bit of a bummer, but the cuter clothes make up for it. I am going to post a bunch of diy related stuff next week. If you want to know how I accomplished making a headband and party decorations….I took the kids to the pool in the morning so they were EXHAUSTED. The little two slept for 3 hours….during which my mom had the other two on a bowling date. It was a productive three hours for me! Until I post more, here is a fun summer activity….if you planned for it last October!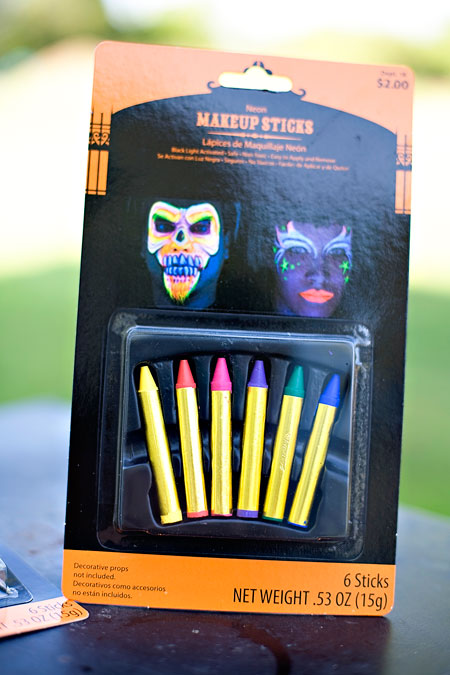 "That is a random photo for the summer." That is what you are thinking. Well last fall I was at the store following Halloween and all the holiday stuff was marked down. They had these kits for $.10 each. Score. I didn't have a plan for them, but I was pretty confident my boys would love them when the time was right. Last week I wanted them to stay in the shade while we were outside and I was trying to figure out something new to cure all the "I'm bored." – Hello! There are 4 of you – Go Play! Before I let them go to town with the paint I tried (and failed) to get a birthday picture for their daddy. Attempt over – I let them go at it.
After Big Brother finished covering himself he ran over to climb on our neighbor's massive dirt mounds (there are about 8 of them all 8ft tall or so…boy heaven). Well as he stood on the top of one, our new neighbors (who we have yet to meet drove by). The new neighbors had their windows down – wish they hadn't. Big Brother yelled at them, "I am an Indian and you can never kill me with your guns, but I will come and kill you with my bow and arrow." Nice. Bet they can't wait to meet us and our boys!
This is his "scary Indian" face. We live in Oklahoma. Indians are legendary here.
He and I could win creepy face picture contests.
I did my best to keep FireCracker away from the paint sticks. I didn't want them in her mouth.
I suceeded in keeping the paint out of her mouth and that is what I will focus on.
She's on an organic diet anyway.