One of my favorite times to pull out my camera is when rain falls on a sunny day. It makes me all giddy inside. Last week we had just pulled into our driveway after a long day and it began to rain while the sun was still pouring down. I asked if anyone would let me take a few pictures of them outside because I am much more a people photographer than a landscape photographer. My eldest daughter volunteered, as she always does.
We each grabbed an umbrella and rain boots. She led the way, I followed behind clicking my camera with a big smile on my face.
Photo tip: When I am photographing falling snow or rain, I look for a dark background. The dark background makes the rain/snow pop out. If you use a light background, the rain/snow will just blend in since it is so light (clear). As you look at the photos below, make a mental note of how the rain shows up against the light and dark backgrounds. Each of the photos below were shot using my Canon 85mm lens and these settings: ISO 100, 1/1250, f/2.8.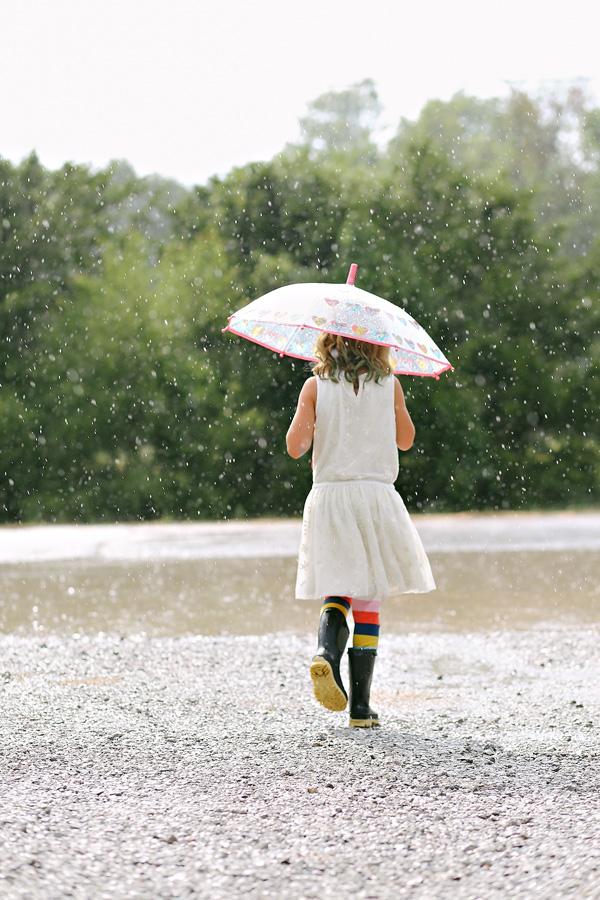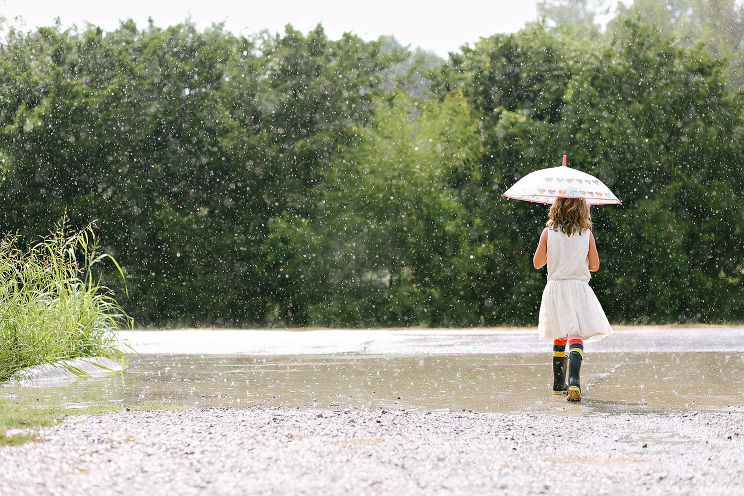 If you are interested in learning more about your camera, how to use the Manual settings, tips for phone photography or general photography lessons, check out my SnapShop website. It is a subscription based photography website with anchor courses and new lessons added each month. SnapShop is for the person looking to capture the beauty of their days through photography.
I am so excited to announce a new addition to SnapShops. Starting today guest photographers will be contributing their own lessons based on their expertise. The very first contributor lesson is by my friend Ann Bennett. Ann is a Tulsa area photographer specializing in newborn, baby, and maternity studio photography, as well as, outdoor, natural light high school senior portraits. Ann's style is simple, clean and timeless. In her lesson, she is teaching basic tips and tricks for newborn photography.
You can find Ann in the following places:
Website | Instagram | Facebook
Save