Fall break fell the week of Be Crafty, so we postponed our break for the following week. Honestly, we would have postponed anyway. I figure if we homeschool we might as well take our breaks when everyone else is in school! I also knew I would be ready for lots of time away from my computer and outside. The fact that the weather here was amazingly and unseasonably warm made camping an obvious choice.
We've spent a lot of time in Branson with Chris' family, but have never camped there. We changed things up a bit and took our trailer to Table Rock Lake State Park (Branson, MO). A quick look at the map before we booked our campsite let us get a pretty great spot – in my opinion (#183, there was a little trail to the water nearby).
We arrived in the afternoon and the kids immediately wanted hot chocolate. This guy likes to poke fun at me, "Look! I'm mom drinking my coffee with two hands." Stinker.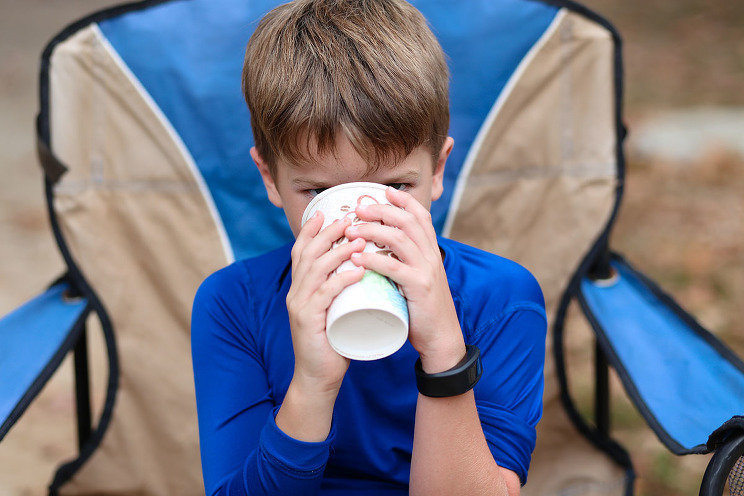 I took leftover decorations from Be Crafty. The boys didn't notice, which Chris pointed out that is because they think decorating a campsite is normal.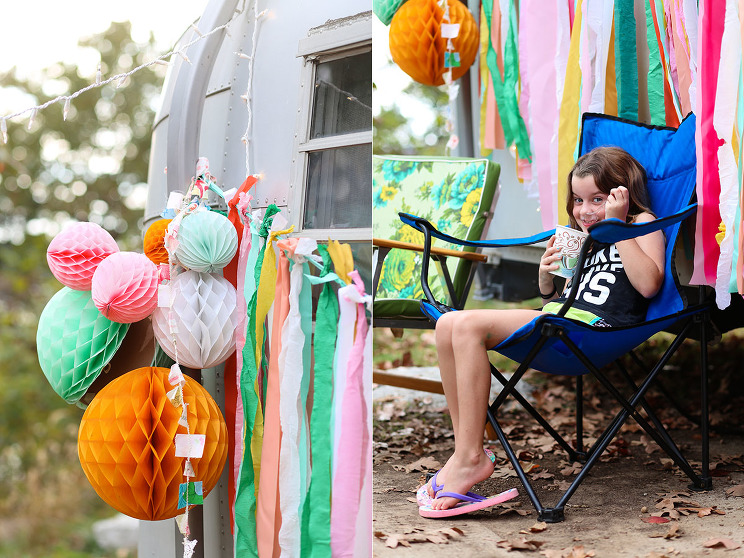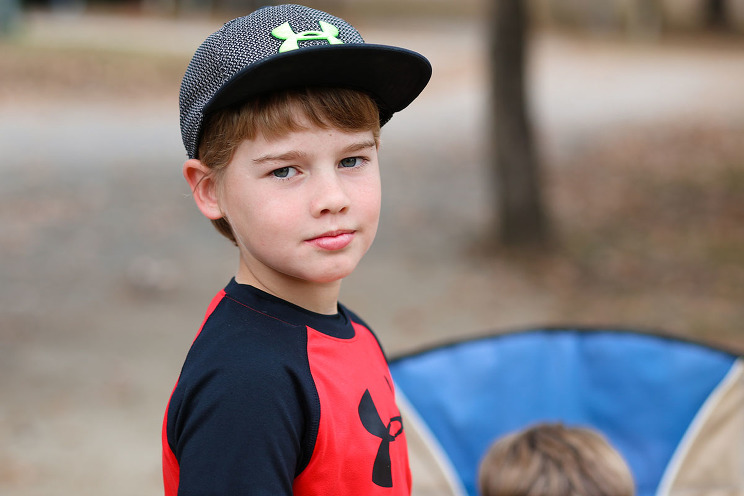 Fog over the lake every morning!

We did have a little school we needed to keep up with, so we brought it along. I don't always take pictures during our school days, but I want to get better. I think shots like this will be a fun reminder one day of this season.
Our trailer is kind of like a glorified tent…except it comes with a full size refrigerator and we can bring our espresso machine and waffle maker. Those perks make up for the tetris style sleeping arrangements.
We made a stop at the Dewey Short Visitor Center (dam on Table Rock Lake). We learned so much about how the dam was built. It is a great stop with kids with several interactive parts perfect for busy bodies.
You can see the dam in the background of the next photo. There is tons of fishing below the dam. We forgot our fishing poles. Don't forget yours if you visit!

There is plenty to do around the lake if you want to fill your days – all kinds of water options. Of course, there is plenty to do around Branson. We got to Branson at least once a year with Chris' family and usually spend time in town. This trip we wanted to just be outside and be together. We spent most of the time walking down to lake and entertaining ourselves with the rocks on the shore. We did spend one day in Silver Dollar City – part of why we chose to camp in Branson this round.
When researching where to camp in Branson, I found numerous beautiful sites all over the state. If you have a favorite Missouri destination…please share it with the rest of us! I'll be planning our next trip soon…