Thank you for all the feedback on the Q&A posts. I'm so glad you guys liked those – it was fun answering. We'll do that again sometime!
We just returned from a week in Colorado visiting Chris' sister and her family. Combined we have boys ages 7, 8, 9, 10 & 11. Needless to say, my boys were soaking up cousin time. I took a ton of pictures – shocker, I know. I'll be posting some of those this week, but I wanted to start with these. On our last night in Crested Butte, we took the lift to the top of the mountain. I hadn't taken any 'posed' shots of the kids all week so I asked them if I could take a couple of them actually looking at the camera and smiling.
There is a reason I don't take posed pictures. Some kids actually look at the camera and smile normally. Mine do not.
Either way – these are among my favorite pictures from our week.
"Girls, can I take one of you smiling?"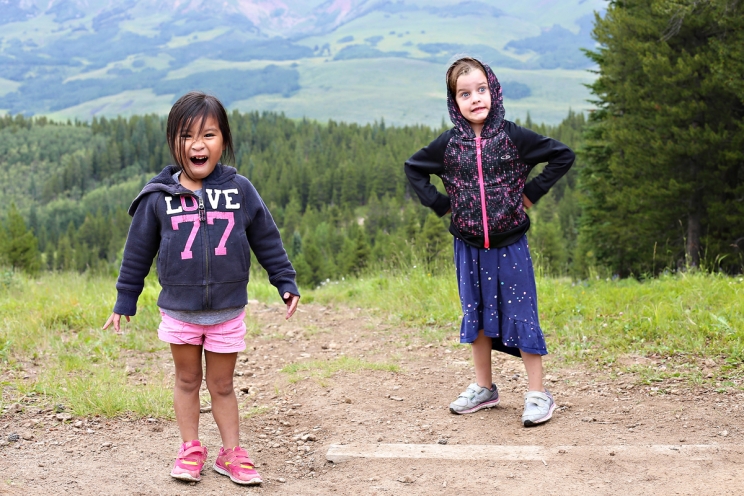 "Okay, everyone together."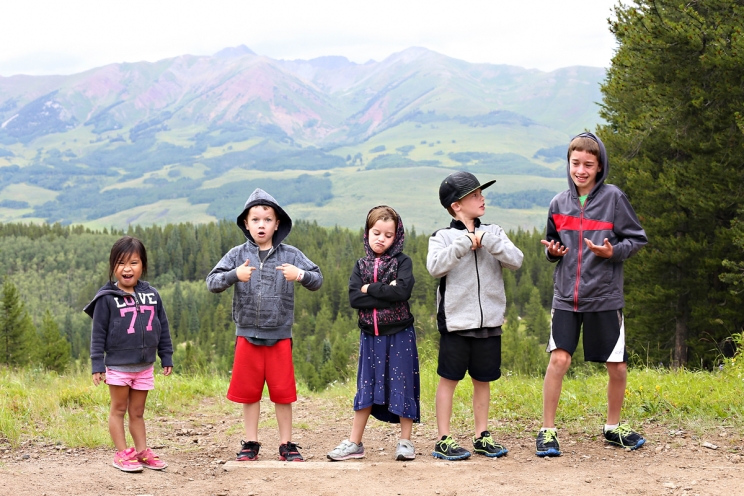 "Get closer, wrap your arms around each other."
"How about a brothers shot?"
Then I had my son take one of the two of us. We'll be doing a photography lesson on cropping soon.
Finally, I propped my camera on top of my camera bag, on top of a rock to get one family shot. "Please if you love your mom at all, just look at the camera and smile normally."
The shutter released, everyone ran different directions and I checked to see if we got a shot.
And, thus, was born my favorite photo of the week.
No doubt my youngest is heavily influenced by her big brothers. I can't stop laughing. Every time. Laughing. She's so awesome.
Happy Monday friends, may your day be filled with laughter!