Over the weekend we celebrated my grandpa's 90th birthday. In a lot of ways it was a family reunion too. I think it has been about 30 years since most of us have all been together. We were missing one of my cousins and his family, but the rest of us all gathered out under the sycamore in my backyard.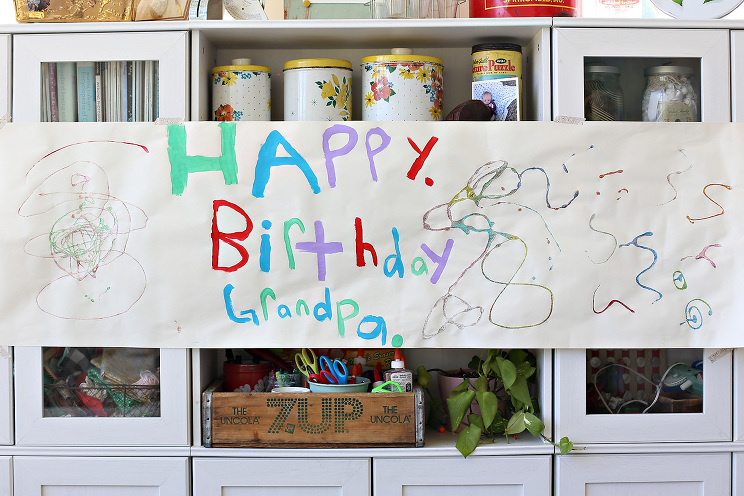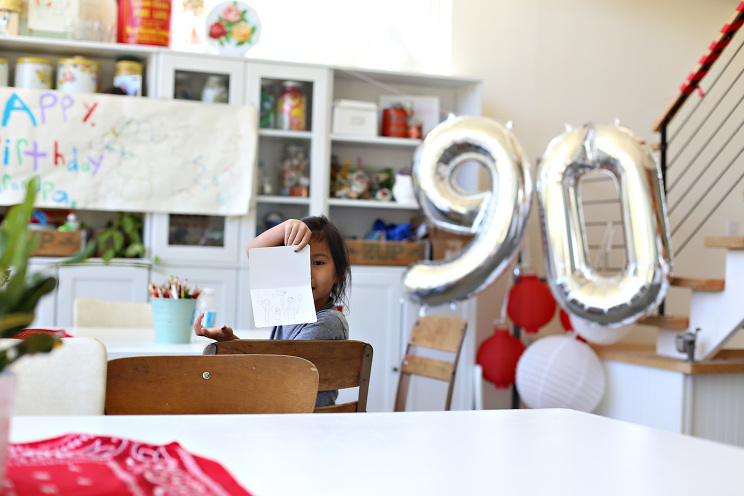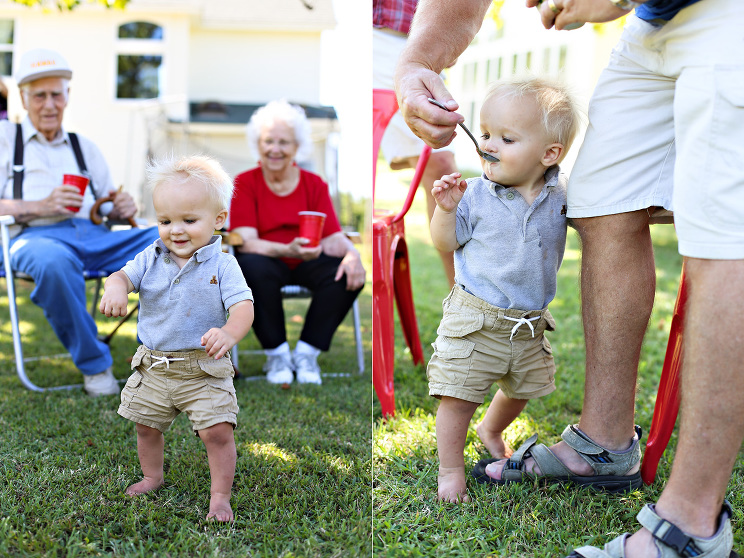 I might have taken the most pictures of my nephew. Can you blame me?
Boys. BBQ. Boys.
My sister and I told our mom that Grandpa had to have a cake with 90 candles. She, for obvious reasons, was concerned about all the helpers that would be blowing out those candles too. As a solution, she frosted a cardboard box. Grandpa didn't know until he cut into it.
If I turn 90, I want a bunch of great grandkids to help me blow out my candles too.
We took a lot of family pictures, but I am not so sure everyone wants to be featured on the internets. This is my immediate family – my grandparents, parents, sister and her crew.
My grandparents with almost all of their great grandkids (a few were not able to join us). I would like to point out the preferred methods of posing for pictures by my girls.
I was given the extraordinary gift of growing up close to all four of my grandparents. I miss my dad's parents tremendously, but I am so grateful for all the years I spent with them. My mom's parents, well, they are two of the most incredible grandparents and examples a granddaughter could hope for. They have set the bar high and weekly show me the type of wife, grandparent and great grandparent I hope to be.
After I took the picture above, Grandpa kissed Grandma. He told me not to post those. There was a lot of cheering. A lot of laughing. And a lot of gratitude for a couple that shows us what to aim for in regards to a life well lived.
Happy Birthday Grandpa. I love you both.
**I got the "90" balloons from North Star Balloons
Save