Every now and then I get the change to wander in a craft store. It doesn't happen, but when it does it is like a mini-vacation. I often wonder about the people that design the art, the paper, the kits. Well….this is so wild….my friend Amanda has a DIY House Pillow kit available at Jo Anns stores. I wanted to frame the packaging. I kept looking at her picture and smiling – Hey, I know that girl. Like she is my real life friend. I know her!!!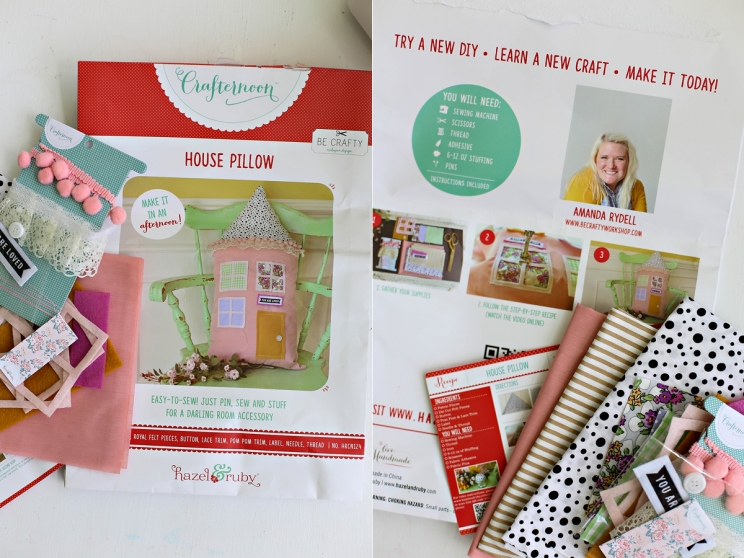 Amanda sent my oldest daughter a kit, knowing how much my girl relishes any chance at the sewing machine. I thought I would need to help her make the pillow, but she actually did 95% of the pillow completely on her own. I kept wanting to step in to help, but she was confident she could do it…even the detailed stitching.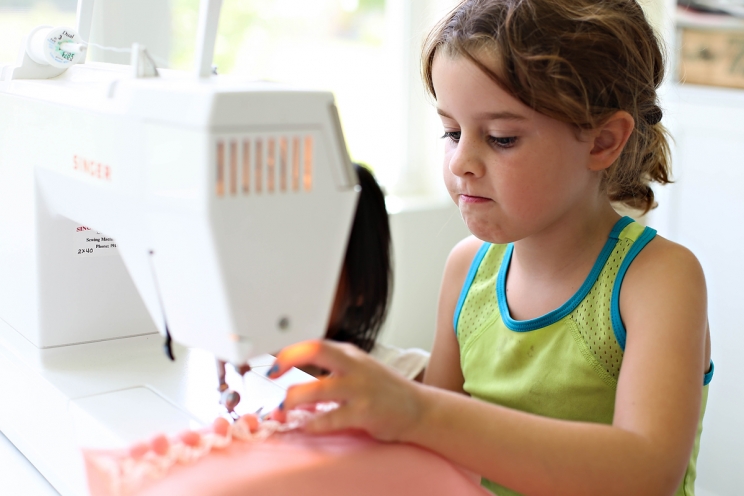 Everything in the kit is pre-cut and measured. Simple!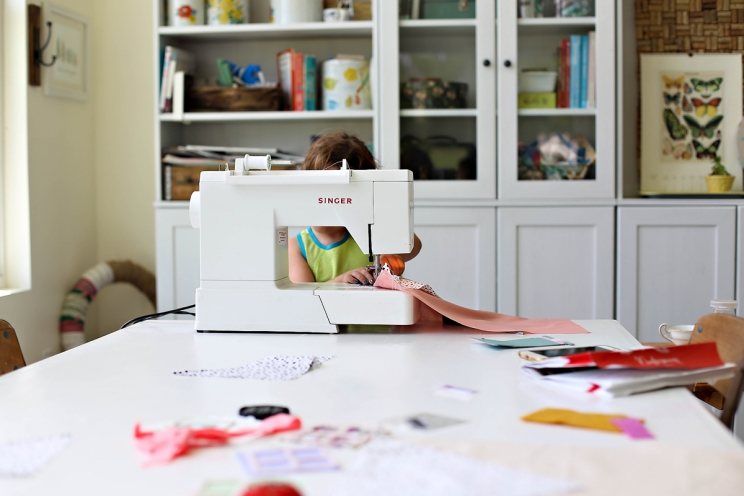 This is the area I thought I would have to help her the most – sewing straight lines on those little windows. She did such a great job and was adamant that she did not need my help. She was right.
Her little sister is slowly getting an interest in sewing, but she really was more interested in stuffing the pillow and making faces at us.
She is so proud of her pillow. I could have helped her. She would have still been proud. However, when she tells people, "I made this all by myself! Well, my mom helped a little, but I made it mostly!" – I can hear the confidence and pride in her voice. Her pillow is now proudly displayed on her bed. A keepsake for sure.
She is pretty much on the same level as I am now in regards to sewing. I can thread the bobbin – that is about all I have on her now. Thankfully, my mom is quick to teach her. I imagine she is a much better student for my mom than I ever was!
You can find all the information on Amanda's pillow kit on her blog at:
http://becraftyworkshop.com/2015/08/06/house-pillow-kit-make-it-in-an-afternoon/