My oldest has been working out with me a couple mornings a week. Our trainer usually spends a good 20 minutes walking us through stretches. I've looked over at my son in shock at his lack of flexibility. What? When did that happen?  I know there are a bunch of factors, but I also know flexibilty helps with injury prevention and other health issues.
I started watching my other kids in regards to flexibility too and decided we needed to do something proactive.
Yoga in the mornings…before we start school.
I found yoga cards for kids that has a yoga poses on each card. The kids each draw a card and we go through each pose together. It doesn't take too long, but it gets them stretching everyday.
I don't have pictures of us all together, but I found the girls outside with the cards earlier this week. One takes it very seriously. One does not.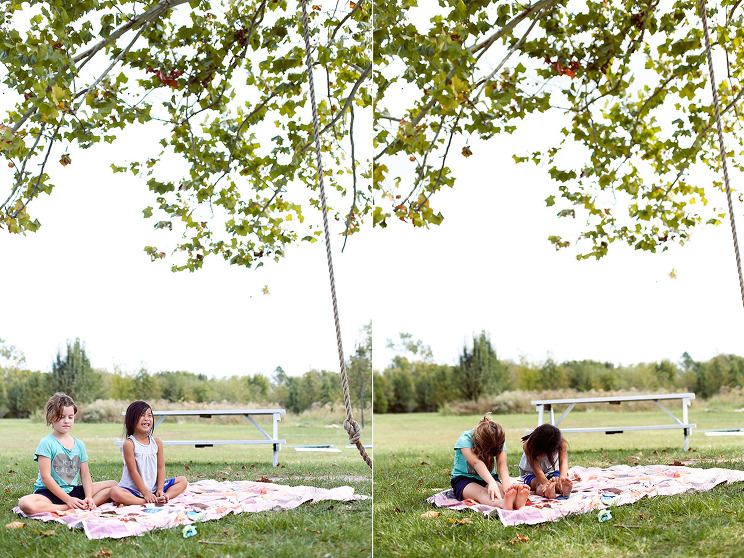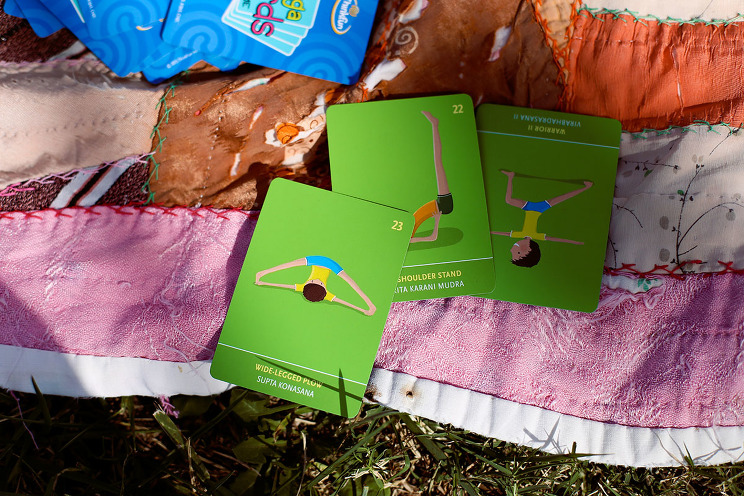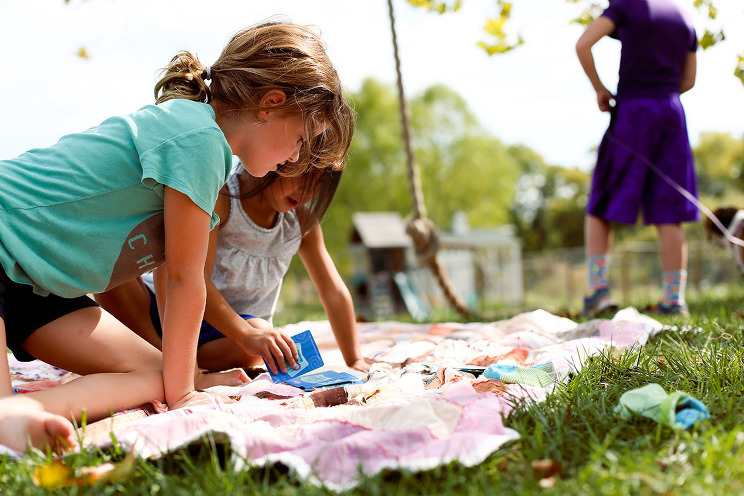 I need to have Chris take some pictures of me and the kids one morning. It will probably make me laugh one day to look back on them…"Hey kids, remember when I used to make you do yoga poses every morning?" Of course they will respond, "Yeah mom! That was awesome. We are such flexible adults with great mobility because of that. Thank you. You're the best mom." Okay, they probably won't say that, but I'm having fun watching them in the morning and laughing together is never a bad way to start the day!
I'm not sure what we are going to do when it gets cold. The concrete and wood floors in our house may not work so great. I could get us each a yoga mat, but then it is 6 more things to buy and store. Do any of you have any suggestions?