Shorts. T-shirts. Sun shining down and then covered by clouds. Bare feet. Basketball.
One of my students needed a study break. When he headed out the door, the rest of the class knew where he was headed. Before I knew it everyone was shooting baskets.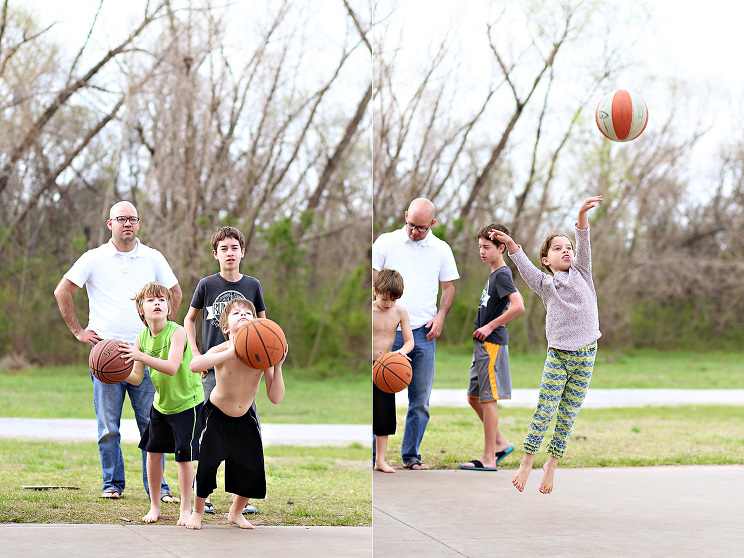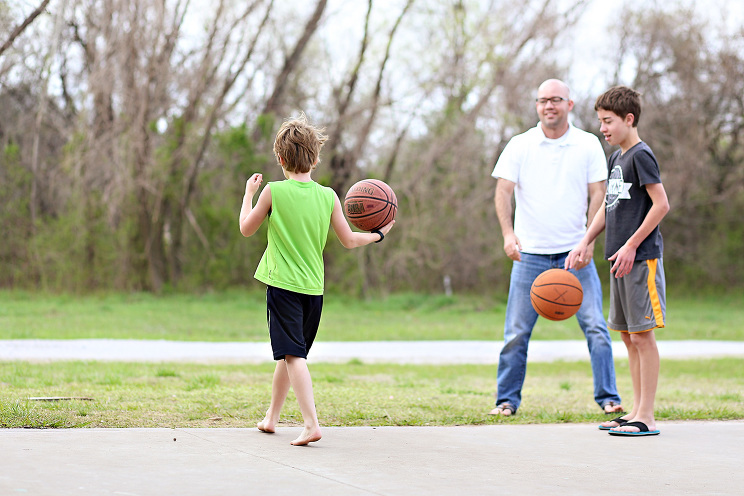 Our youngest has been determined to join all the basketball games. She practices daily – always trying to get a basket. This week it happened for her. I thought it would be far in the future – she is so tiny and the basketball hoop so high. However, her persistence paid off and she can now swoosh the ball with the best of them.  It is ridiculously cute.
As soon as I took the next shot, I smiled. I knew it would be one of those handful of all-time favorite photographs. The boys in the background – one in his signature neon green, one in his signature no shirt using all his effort to get the ball up, Corbett creeping up in height close to his dad. And her. Trying her hardest to be patient and wait for their game to end. Tiny in a big jersey. Little legs wrapped around her brother's basketball.
This is why I pick up my camera everyday. I wasn't trying to get 'the shot'. I was just playing with my camera while they played. Real life – it is so much better than anything staged or formulated. Real life is captivating in the most beautiful way.