My mom out does herself each year with the costumes for our Chinese New Year celebrations. The traditional celebration includes a lion dance. We missed that memo the first year and ever since we do a "Year of the ______ Dance." My mom and kids make the mask each year. This is the Year of the Rooster. My eldest daughter decided it needed to be a 'fiery rooster,' so she added red feathers. We've had a few fox and coyotes attacks in our chicken coop….lets just say when she added the red feathers 'fiery rooster' was not what first came to mind!
I did not take many pictures this year. We served Hot Pot and I was in the mix of everything and completely forgot to even bring my camera in the room. I snapped a few before with my phone and a couple during the dinner, but not much.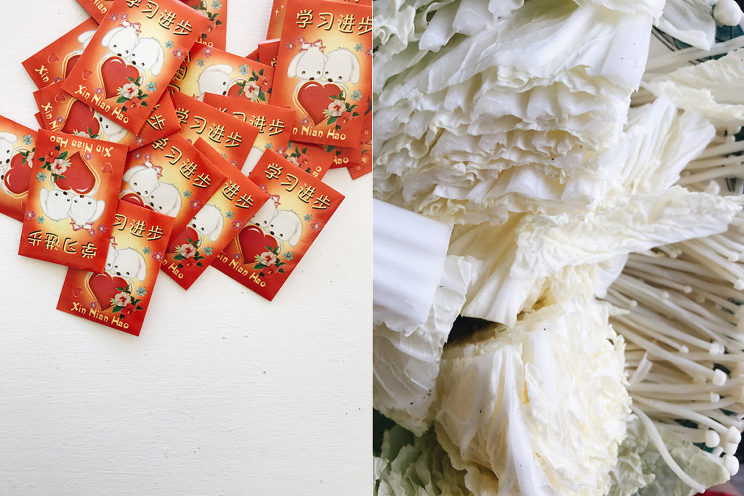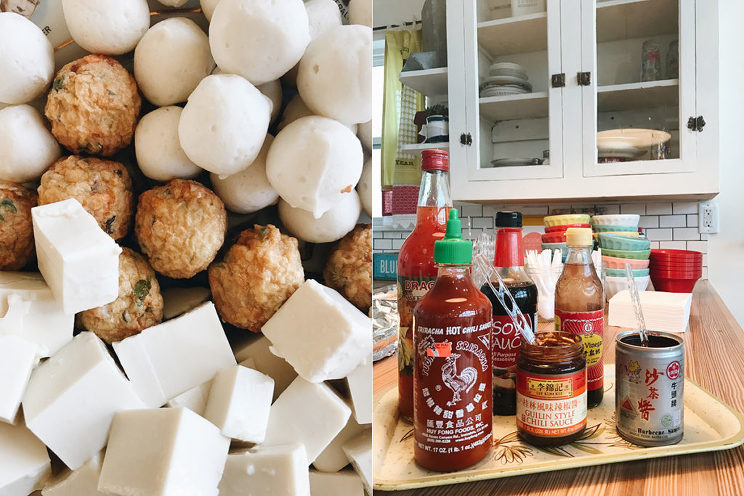 In the course of one day my friend Ruth gave me a new plate and my mom brought over a rooster mask. They work well together, don't you think?!
It is hard to believe our first Chinese New Year celebration was 5 years ago. We were a family of 6 waiting to find out who the youngest Campbell would be. It was also the year my second-born decided to karate chop the dancing lion at the restaurant we were celebrating at. Good times.