A year ago my friend Ruth's boys gave my boys a new book…Mini Weapons of Mass Destruction. I know the name might raise some eyebrows, so lets move past that. Really it is a book for little MacGyvers! Page after page is full of ideas of how to take everyday items and turn them into something small and fun. My 10 year old recently ordered a second book by the author and every table in my house is a reflection of how much they are enjoying both books.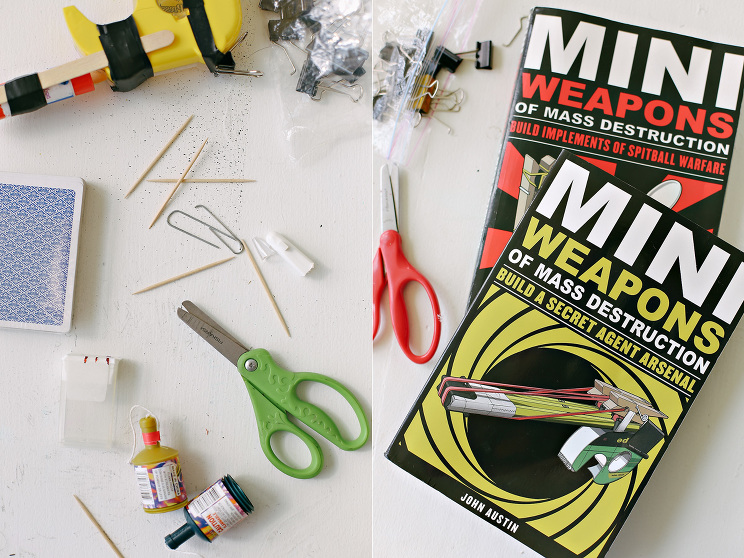 The boys made me a list of items they needed. Most we found around the house, but we did head to the dollar store to pick up a few more. Their building process includes a scroll saw, hot glue guns, matches, box knives…not necessarily things for tiny guys, but perfect for my crew. It is pretty awesome to walk around a corner and see them working together and creating.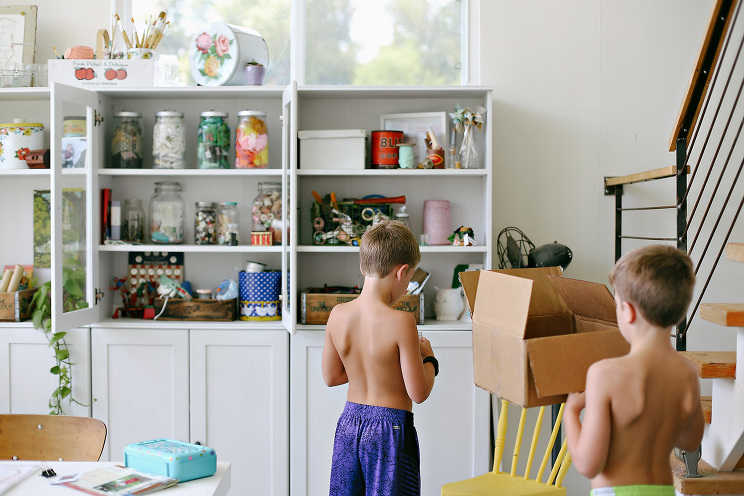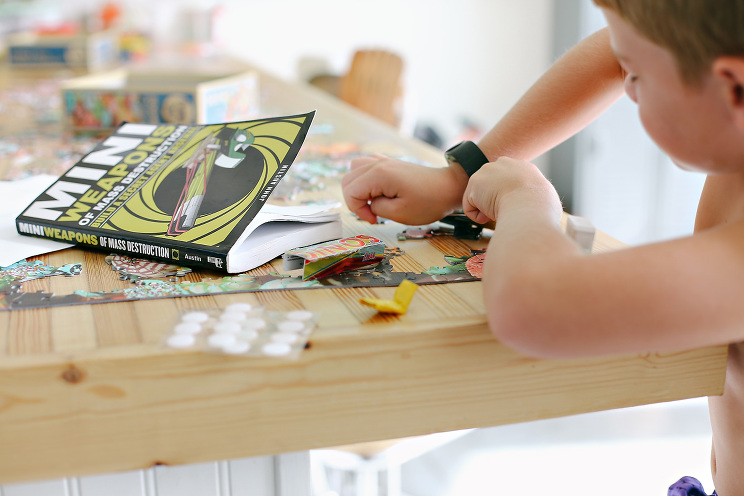 From experience, I know it can be hard sometimes to find things boys enjoy that are outside the realm of nerf guns, legos, video games or books. If you have a boy (I'd say 8 years old and up) you are looking for a fun gift for…I'd recommend one of these books accompanied by a gift card to an office supply store!