Fleece hoodies and shorts…typically Campbell attire for Christmas tree shopping. We headed out for my favorite way to kick off the Christmas season.  I am always amazed how much things change each year. From November to December I often don't notice the changes happening in front of my on a daily basis. Coming out to the tree farm want watching the kids repeat an annual tradition seems to highlight the ways they have grown and changed.
In all my dreams of a white tree, I'm just too loyal to traditions I treasure. I told the kids I wanted to decorate the tree like this, but they pulled out their random ornaments too fast. THEN THEY LEFT ME ALONE TO FINISH. I'm going to stock pile silk flowers this year!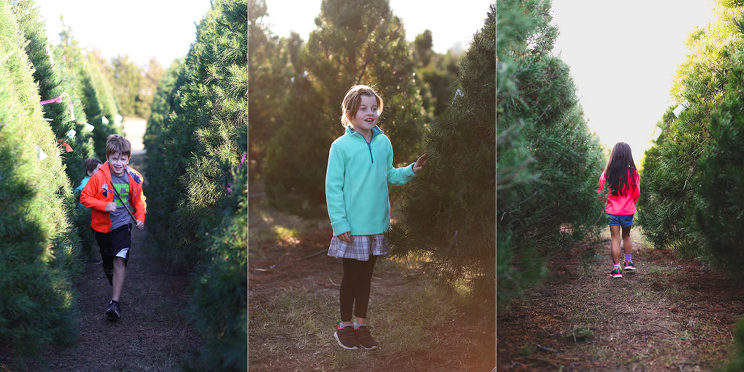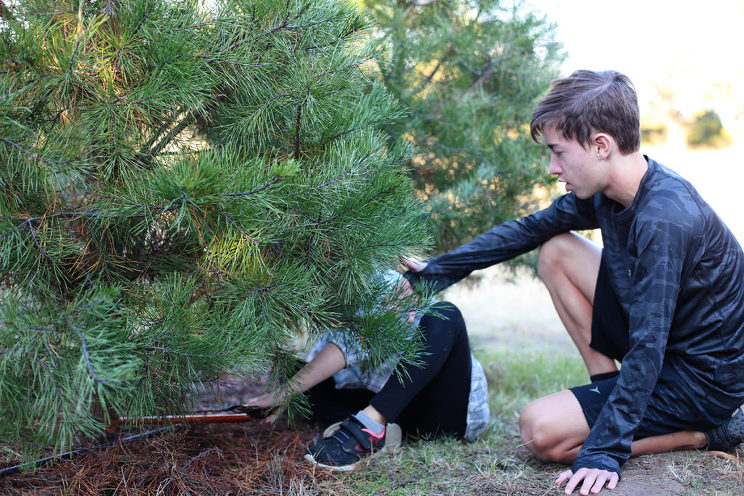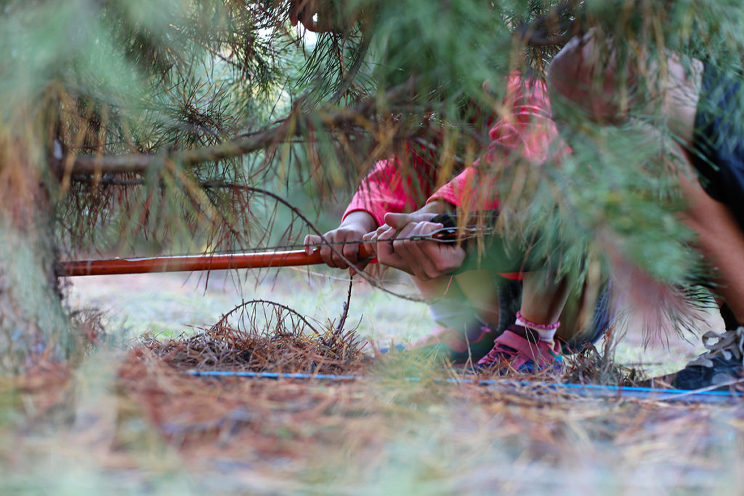 The girls wanted to help, but it was just a little too hard. Despite Corbett's best efforts to help them, ultimately he took down the tree.
The 2016 family photo…also called, "The number of kids didn't change, but Ashley's hair did again."

2007- 2016 – wow.

It is incredible how kids have grown so much and Chris and I haven't aged a day. Oh wait…guess pictures prove that wrong. The truth is I'll take all the wrinkle lines and gray hairs of aging over the notion of freezing time. What a gift it is to get another year with these that I love so deeply. Kids getting older. Smile lines getting deeper. Change happening in front of me. All a gift. All graces I don't deserve.