Part of the curriculum we use for homeschooling includes a heavy emphasis on geography. By the time a student completes 7th grade, he/she is challenged to be able to draw the entire world map with features by hand and from memory. It is a huge accomplishment. There are so many reasons geography is important to me as their mom and teacher. When we talk about global events, cultures, world history – I want them to immediately be able to picture the location. I think if they can 'see' the place in their head, world news isn't a vague notion, it becomes more real. As it becomes more real, they can understand their place and their role in the context of the globe, not simply their city.
Wanting them to know our world and teaching the skill of drawing our globe are two different challenges for me! A good friend recently recommended a series of geography books that break down how to draw different continents and the countries located in each one. As I considered teaching my kids (different ages and stages), I knew they would quickly advance at different rates. Instead of keeping the book together, I took it apart to create a binder where my kids could each use whatever page they need. I know a few other homeschool moms read this, so I thought I would pass this idea on to you.
The book is called Draw Africa by Kristin Draeger. She also has ones for drawing the US and Europe. We studied US geography last year and I wish we had known about her book then.
If I was only working with one student, I might have kept the book together. Working with multiple students, it will be so much easier to access the pages in a binder.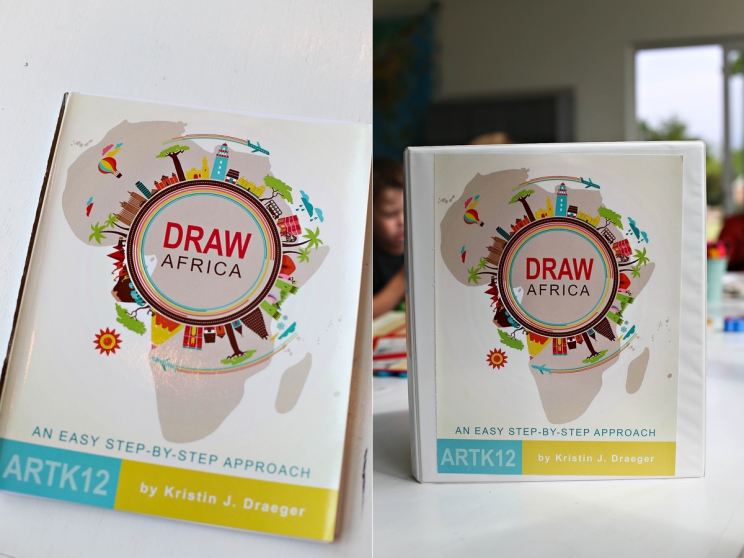 I gently removed the cover and each page.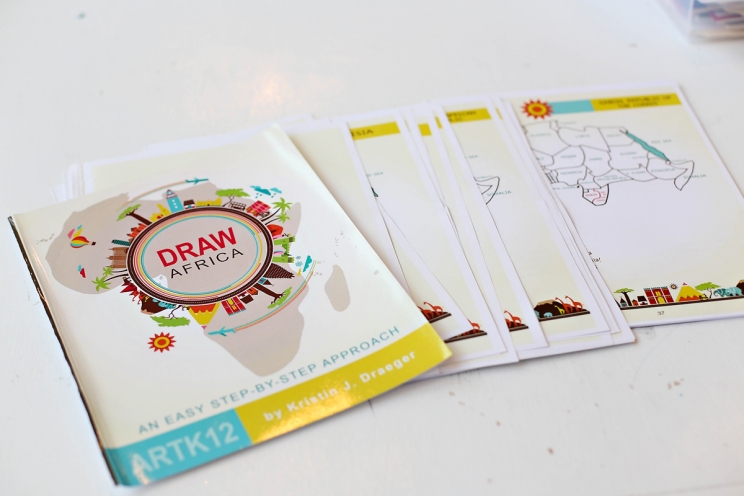 Next, I trimmed the pages and slid them in page protectors.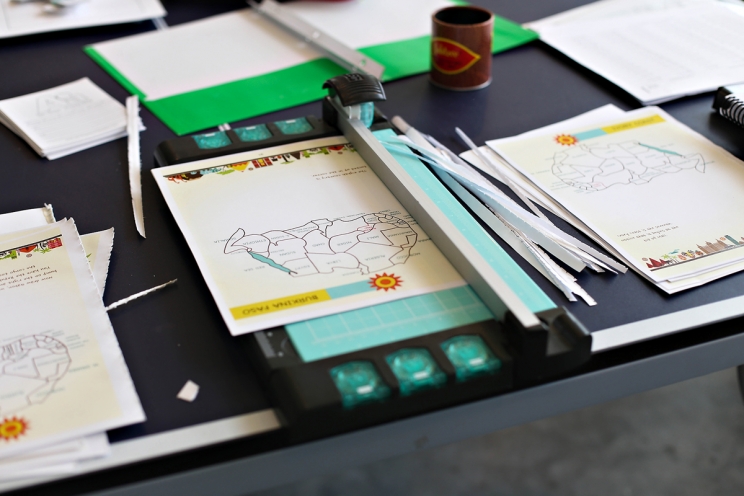 For drawing, I had 11×14 sheets of white paper laminated at Office Depot. I requested their heaviest lamination. We would waste so much paper if the kids practiced on normal paper everyday. For drawing, I recommend the Ultra Fine dry erase markers. The fine tip ones are still too big for drawing details.
In the book, each page builds on the page before it. So you start with one part of the map, then add the next part. I have my kids trace the new area about 5 times before they start free hand drawing it on the laminated paper. They can use the paper they traced on for several days. Tracing helps them (and me) get more familiar with the shapes before we draw them on our own.
We just started this week. I am excited to see how this helps us all become more familiar with Africa, but I am especially hopeful it will help my oldest as he prepares for 7th grade and conquering the whole map!