We loaded up the van with a tent and most of our camping gear to head out for a Mother's Day weekend trip with our next door neighbors. You know it is a sign you love your neighbors when you choose to pitch tent next to each other too! I say "most of our camping gear" because we got to the campsite and realized all the stuff we forgot in our trailer. The trailer is all set up and ready to go….switching gears and taking our tent meant we were out of our normal routine and forgot a bunch. Thankfully, our neighbors are used to us borrowing stuff!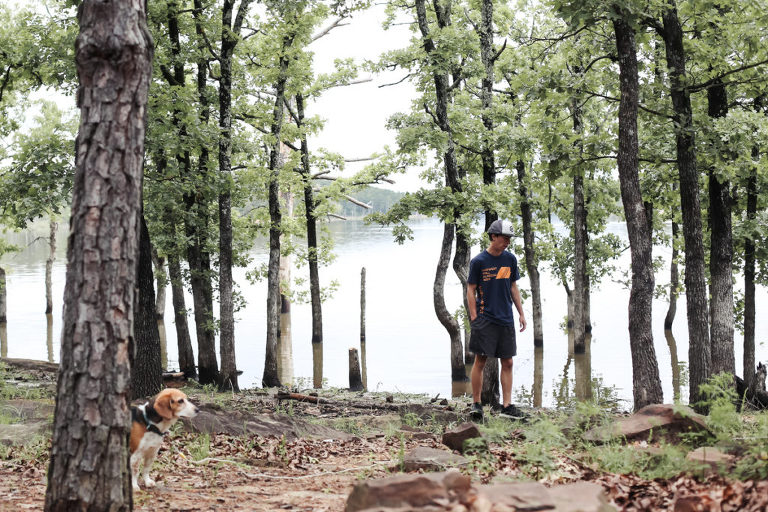 Our plans for a long Mother's Day hike were cut short when the road to get to the trailhead was closed. If there was any way to get around the huge gaping section missing in the road – we would have done it. Instead, we headed back to the state park for a shorter hike. I'm pretty sure only the adults were semi-bummed. The kids were happy to just be together, which is a bit funny because they spend almost every day together!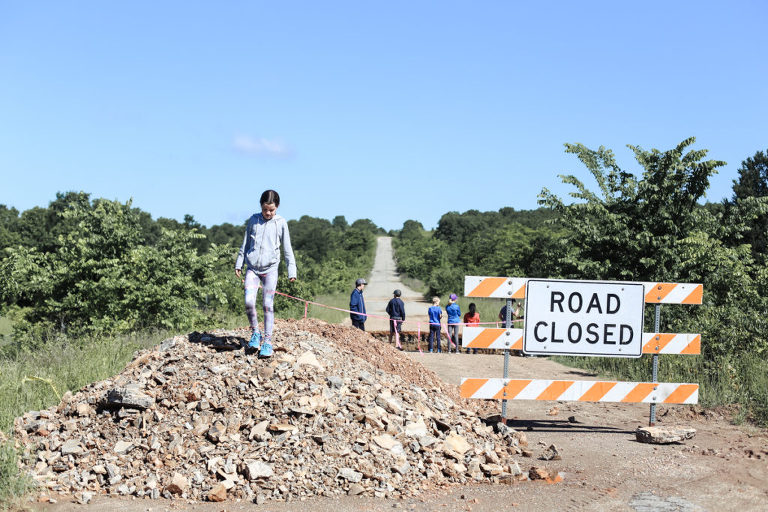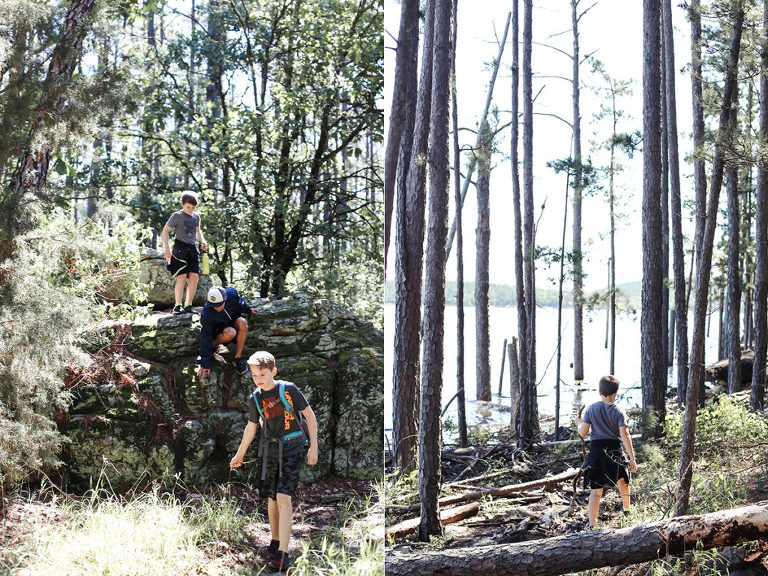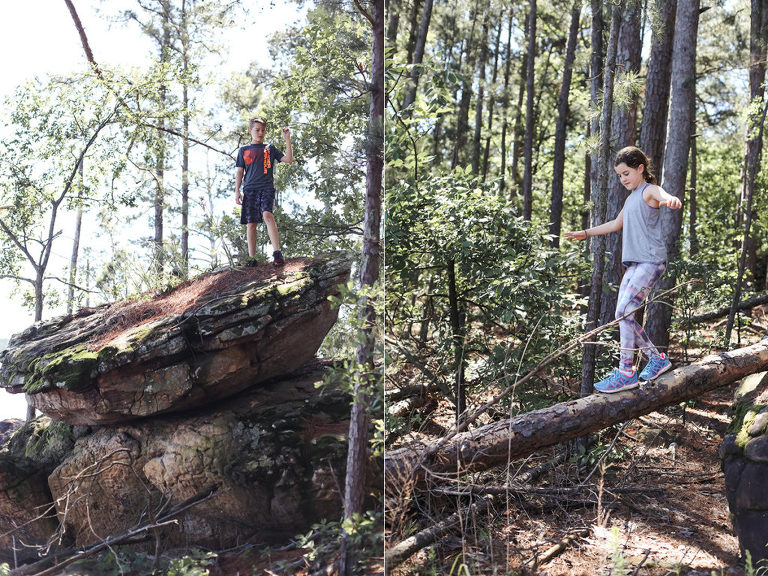 Oklahoma really does have some great hiking options. The altitude may not increase much, but there is plenty of options for adventure and plenty of beauty to appreciate.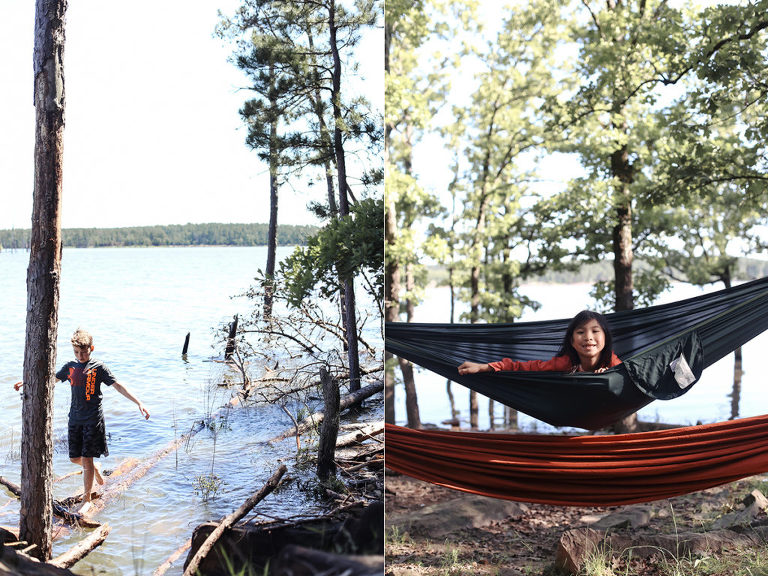 Like other places in the country, we've had A LOT of rain. Some campsites were flooded, as were the 'beach' and the fishing docks. The kids wanted to float on a log in the shallow water to the dock. I didn't actually think they would do it because the water was cold. They all just laughed and acted like it was clear, warm pool water. I don't swim in lakes. I know what does swim in them…so, yeah, not getting in that water!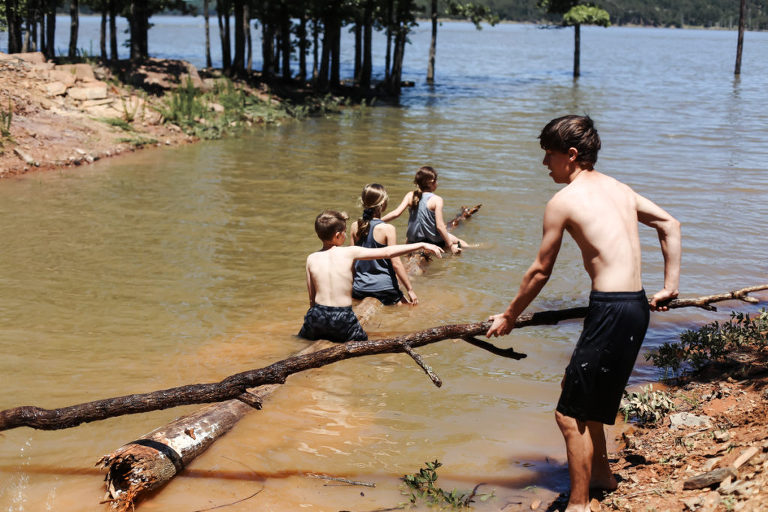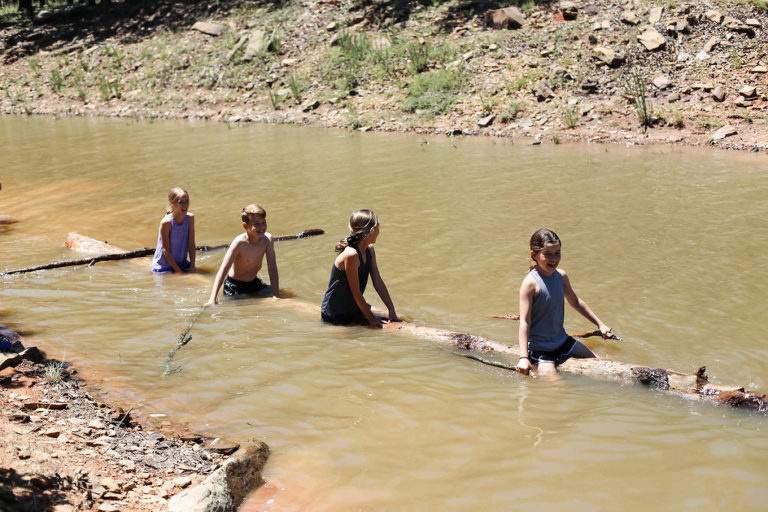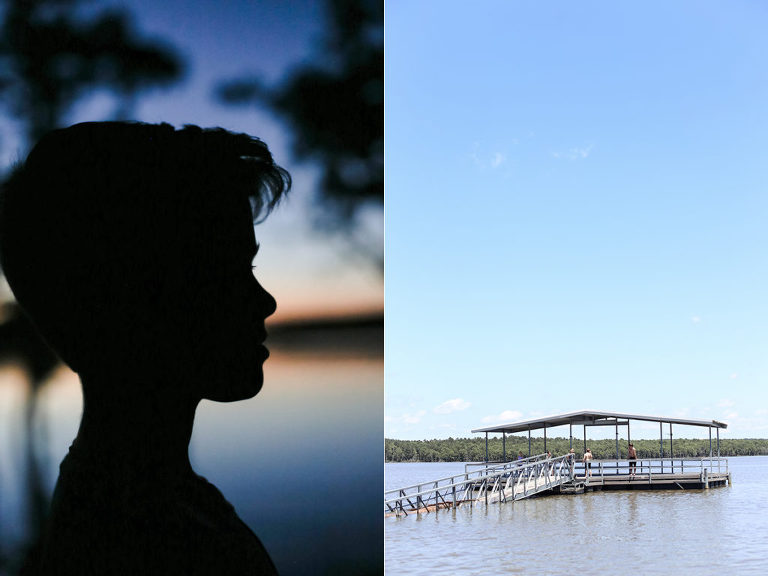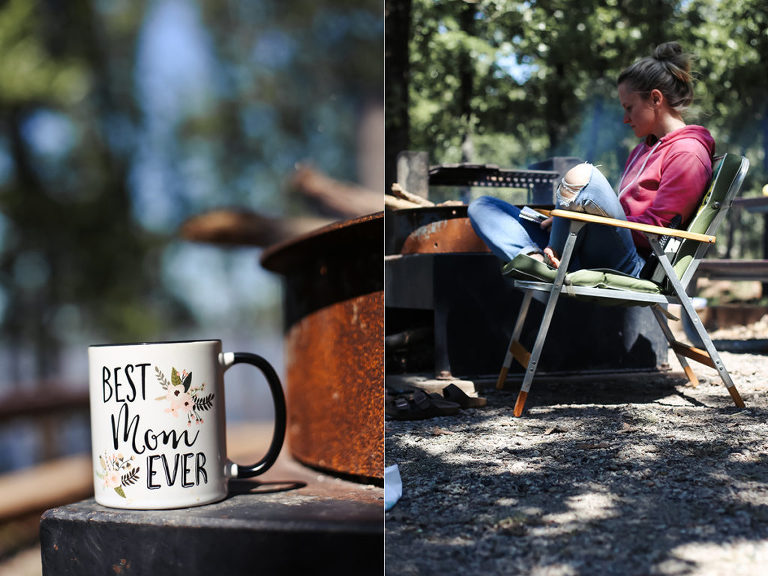 It was good to get away and be outside. Everything feels better to me when I can be outside. Mother's Day is a complicated holiday for me. There is the part of me that is so overwhelmingly grateful to be a mom to my crew. I LOVE being a mom and I am incredibly thankful for my own mom and mother-in-law who love me and my family so deeply. There is the other part of me that can't help but ache for others on this holiday too. I ache for my daughter's birth mom and other moms that are not able to be with their children. I ache for those longing to be a mom and for the baby I miscarried on Mother's Day many years ago. I ache for those who have lost a mom and my own grandma who passed away on Mother's Day. I ache for the woman who has to avoid social media all weekend because it is all just too painful.
While I celebrate the joys in my life each Mother's Day – and I do, I celebrate and relish them whole heartedly – I also am ever mindful of those that would really like to pull the covers over their head on Saturday and wait for Monday to arrive. If that is you – I may not be able to look into your eyes, but know I'm thinking of you.
_______________