I'm not going to get ahead of the game anytime soon. Right now I am trying to catch up to the point of just mildly falling behind on things! Coming off 3 months in China, it seems like the moment our feet hit US soil we were thrusted into the opposite of slow living. We crammed as much friend and family time as humanly possible into 3 weeks (before everyone else started school and sports practices) and then jumped on another plane to Seattle. More on the Seattle trip later. At its heart this blog is still a place for me to record the randomness of my family – the things that make me happy. With that in mind, I wanted to post a few pictures from the eclipse!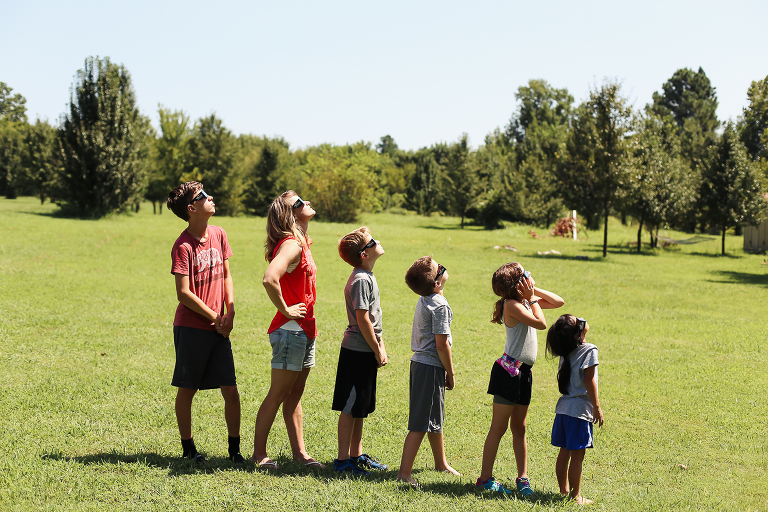 The only job I ever truly dreamed of was to be an astronaut. I'm still holding out hope for a free trip to the moon before I die. Dream a big dream, right? Needless to say, if it is space related I am all in. I started playing Total Eclipse of the Heart in the morning and began a steady stream of solar eclipse science videos on the computer screen once we finished breakfast.
The girls and I headed to the store to pick up organic, nutrient-rich space themed snacks. Our trip was made complete when Total Eclipse of the Heart began playing over the store speakers.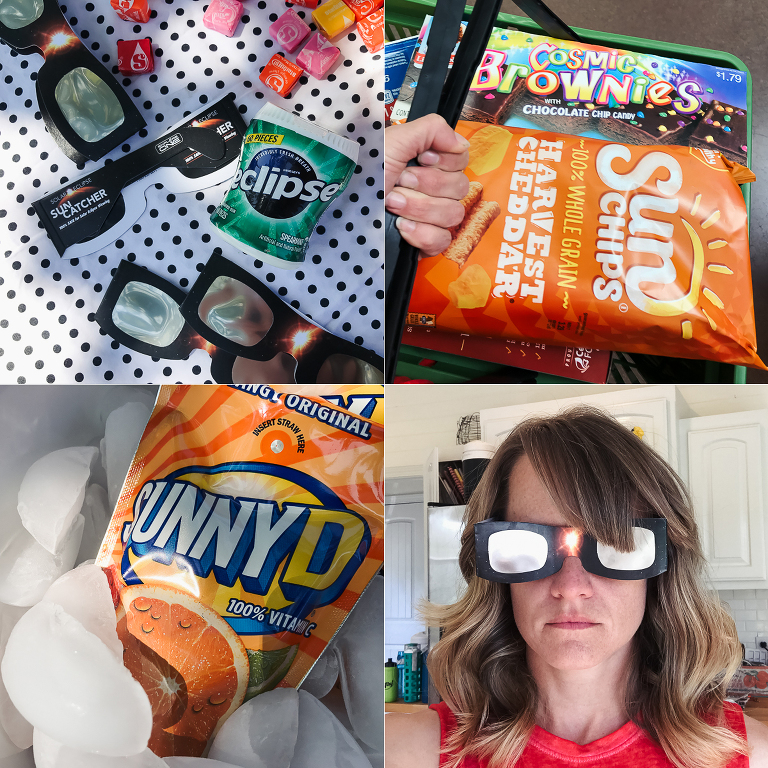 I was ready for an epic solar moment. We had considered making a trip out of town, but our schedule has been so much busier than we are used to, so I didn't think it was the best for the kids to make another trip. Though we weren't in the path of totality,  I just knew it was going to be awesome…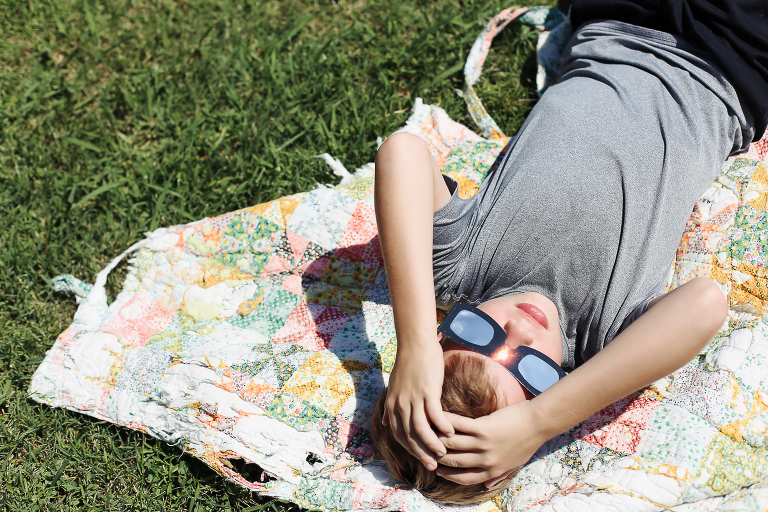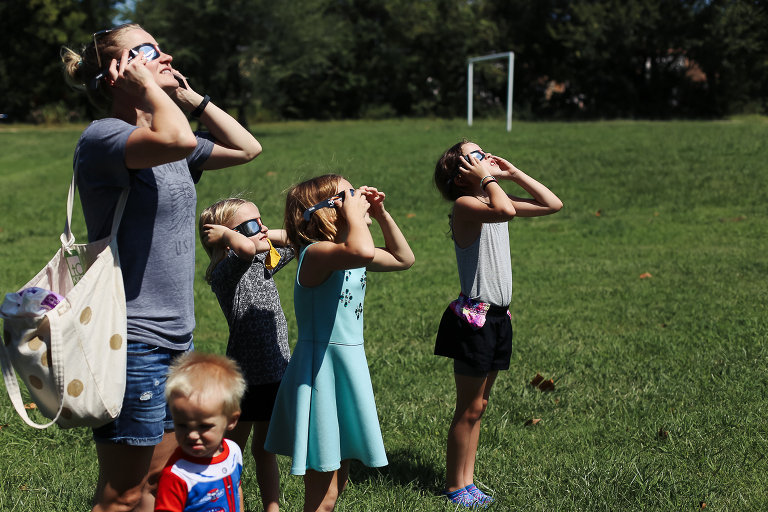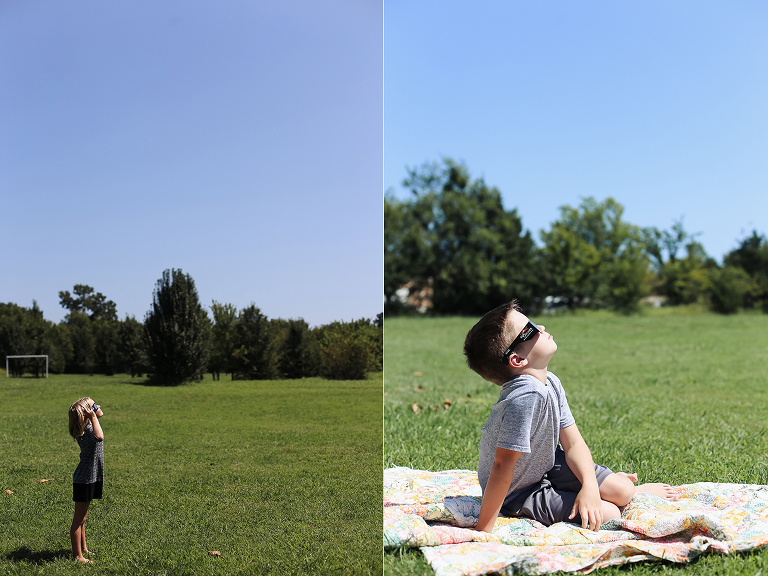 And it was, well, not what I was expecting. It was pretty cool to see the moon move in front of the sun, but it was quite a bit anti-climatic in regards to how I hyped it up in my mind. It didn't help that Chris was out of town and experience totality – and sent video. I should have packed up the kids – I really thought we'd see more. Bummer.
My calendar is already marked for 2024. I'll be making the road trip to southern Oklahoma, which will be in the perfect spot. We aren't missing the full glory of a solar eclipse next time!
We marked the day with a group shot. Corbett wanted to stand tallest to shortest. Next eclipse the tallest to shortest order will look quite a bit different!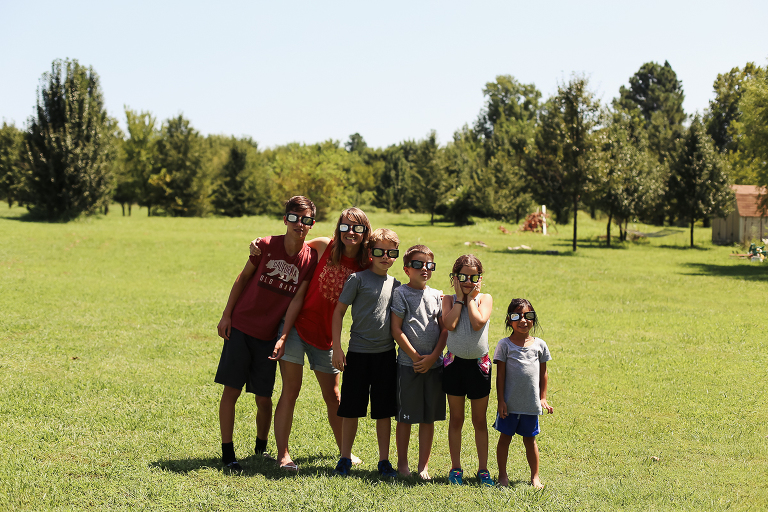 It wasn't all that I hoped for because I was in the wrong place at the right time. Next time I'll pack the camping trailer early, make the drive and be in the right place at the right time…with my healthy space-themed in hand.