I cannot believe it is Thanksgiving this week! I usually try to keep our calendar open, but we have stuff every day until December. Good stuff, but for someone that likes nothing on the calendar – it feels overwhelming. November is National Adoption Awareness month, which means Chris has been gone most days, nights, and weekends speaking to various groups and leading meetings all over the state (he runs a non-profit in the foster care realm – 111Project.org). We are ready to see him again!
I hope to post my photography gear guide before all the Black Friday deals hit, hopefully it will help those of you looking for a little direction on what to purchase.
Today I want to highlight Dignify and the Kantha blankets my kids fight over. Almost exactly 4 years ago, I began working with Dignify as a result of a local Christmas gathering I participated in each November. The story behind Dignify is beautiful. I can't do it justice…click here to read it.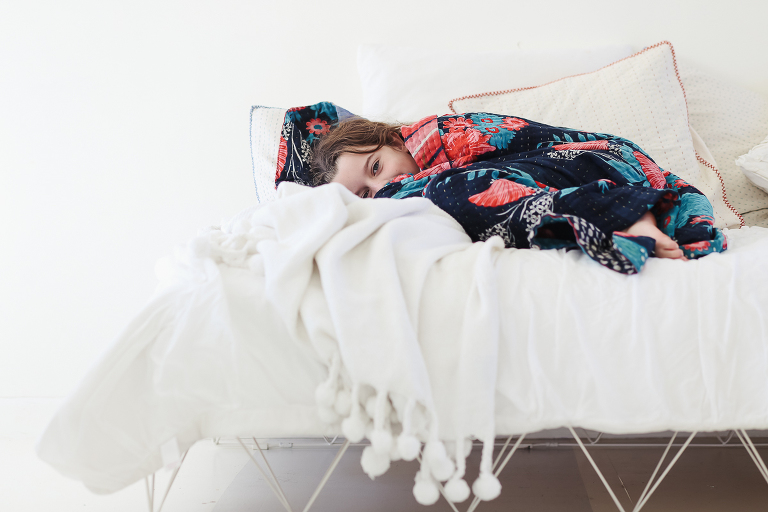 The Kantha blankets are hand-stitched in Bangladesh from six layers of sari cloth by women who were previously on the streets in dire circumstances. Over the years, Dignify has sent us 2 blankets and the kids fight over both because they are so soft. When I see them wrapped in the blankets, I often wonder about the women who stitched them.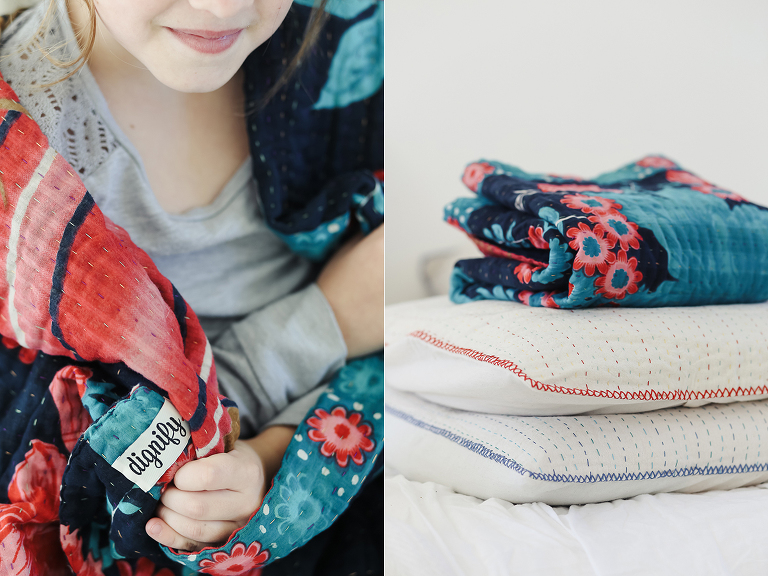 The pillow covers are also from Dignify. We are currently working on making cushions for the couch my dad built last year (slow moving on projects around here). The next cushions are a super busy green floral fabric. The Dignify pillows will help break up all that green!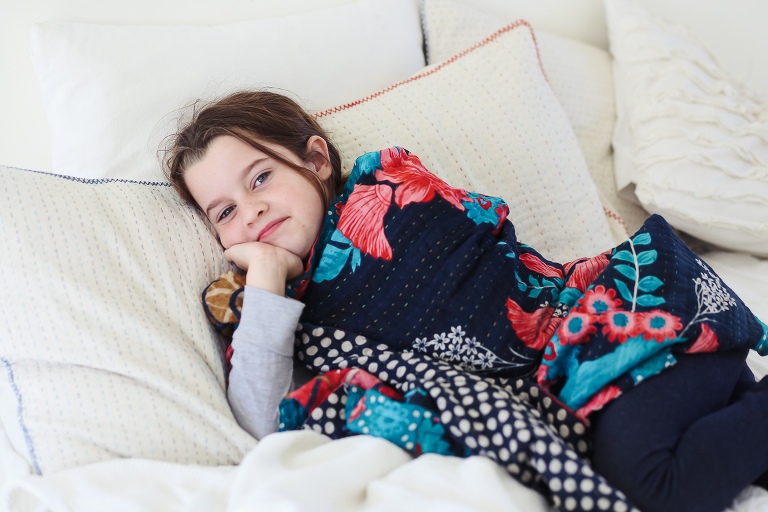 While attempting to take photos of my oldest daughter, her sister and the dog photobombed her. She's pretty used to it and just rolls with it.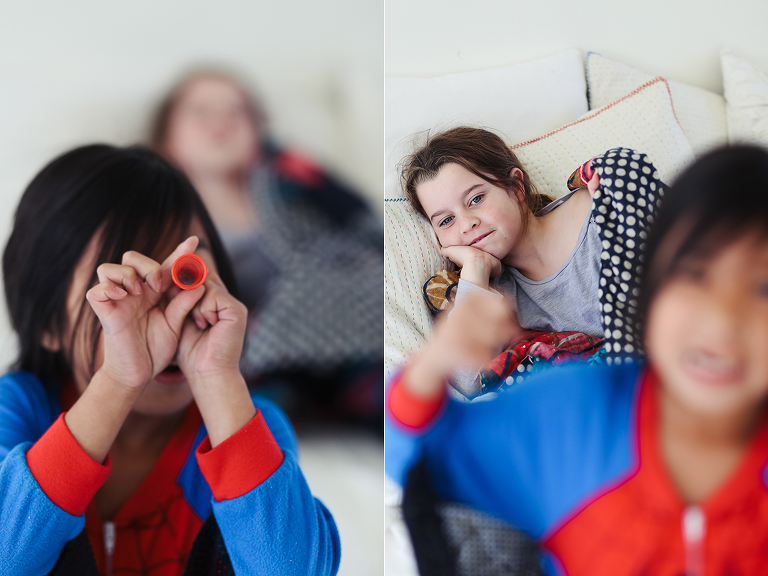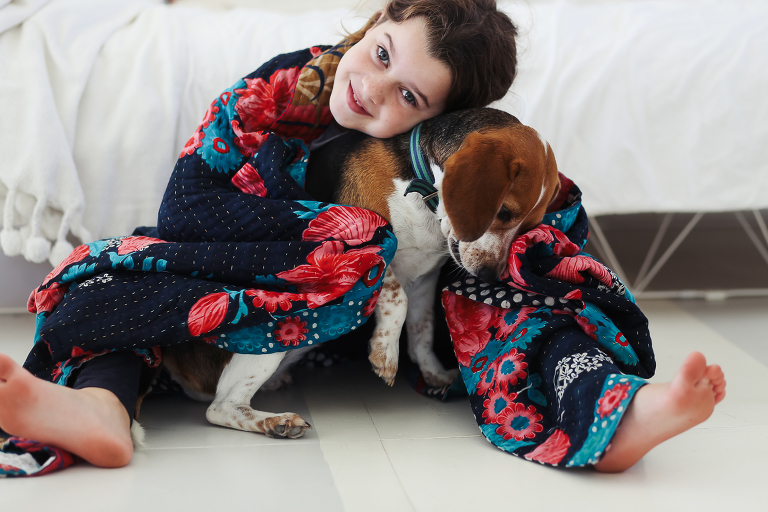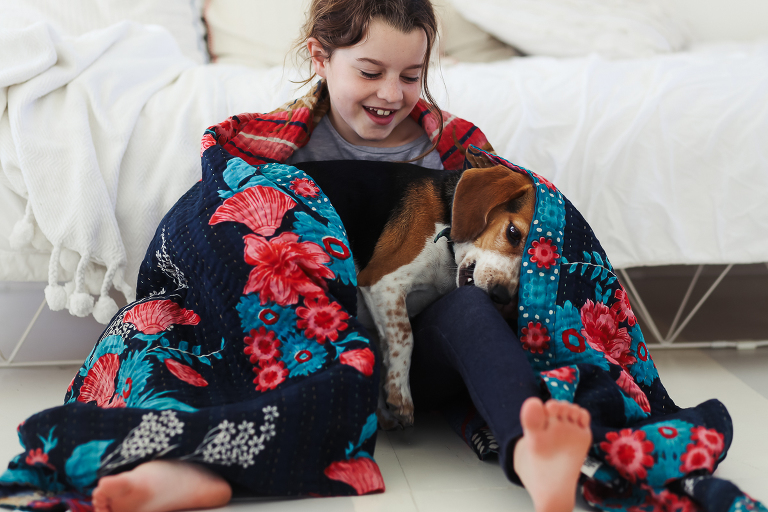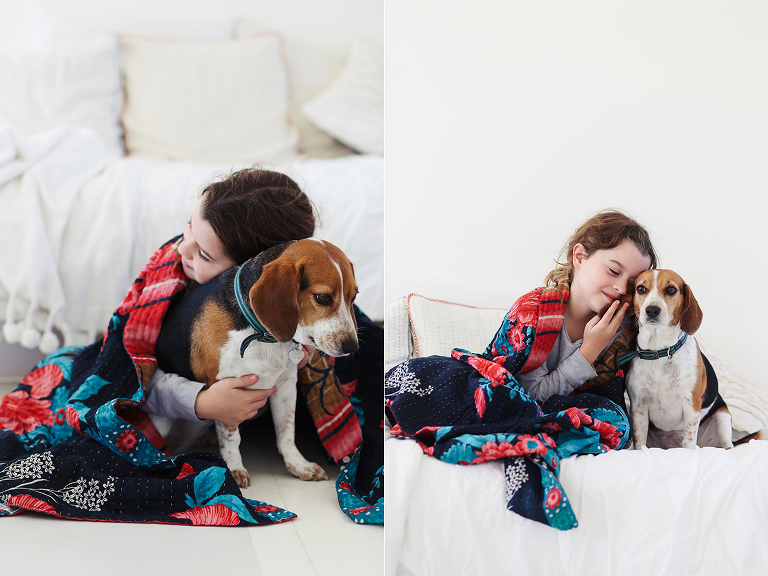 Dignify also carries bedding, holiday items (tree skirts, stockings, ornaments), pillows, items for baby, and so much more!! Seriously, it is all so beautiful and unique…and soft, so very soft!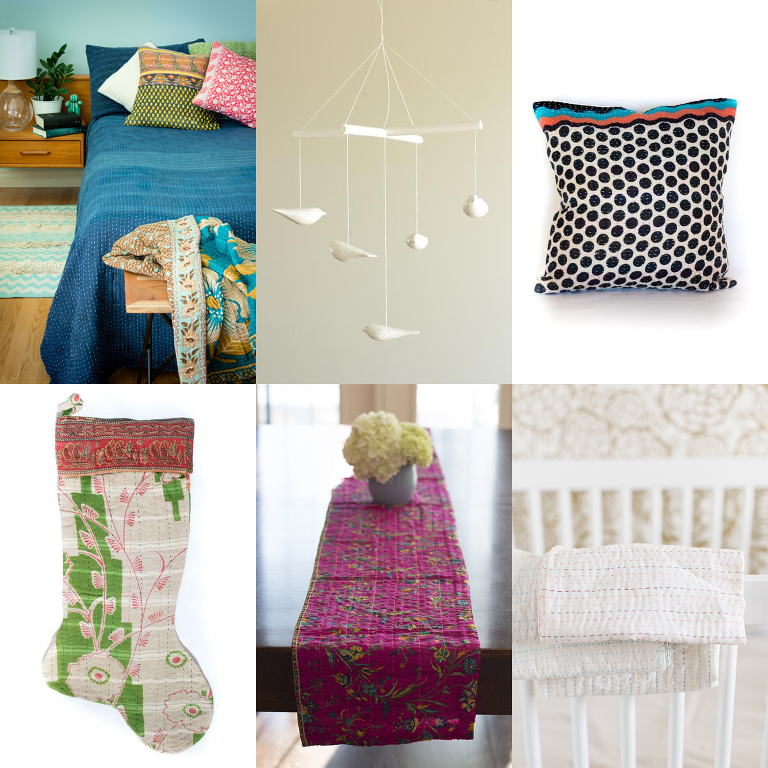 You can find Dignify in the following places:
Website & Shop | Facebook | Instagram
SaveSave
SaveSave
SaveSave