Very rarely – okay maybe 3 times in 10 years of blogging – have I gone to a "blogger" event. Two of those three times were at Retro Den, so I guess I am partial to where I go. Actually, it is probably more about me being partial to when my sister invites me to things. 🙂 If Lesley asks me to go, I'll go.
I do always have a such a fun time and get to meet local ladies that I can relate to and understand – blogging is a funny thing. I need to start going to "blogger" events more often. I'm thankful for sister that pulls me out of my hermit ways.
Over the weekend Lesley and I attended an event at Retro Den hosted by House Sparrow Fine Nesting – we learned to macrame! Retro Den is a Tulsa treasure. I wonder if they would let me come sit on a couch with my laptop and work there for a few hours?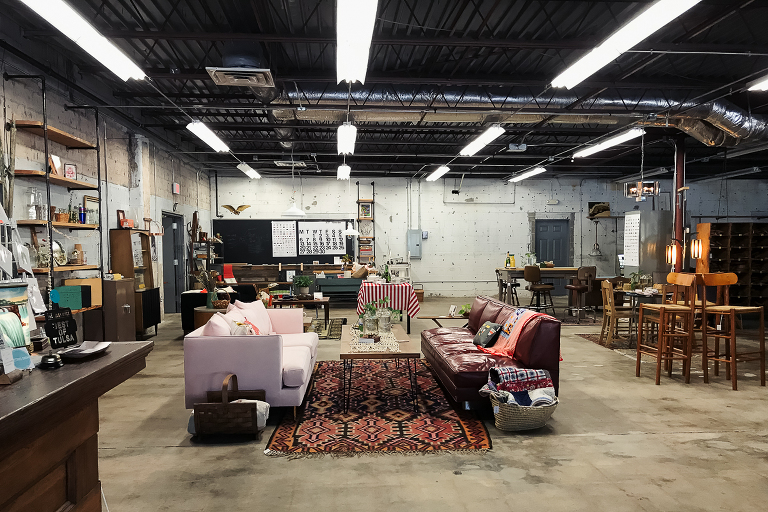 House Sparrow Fine Nesting has pieces for sale at Retro Den – stunning!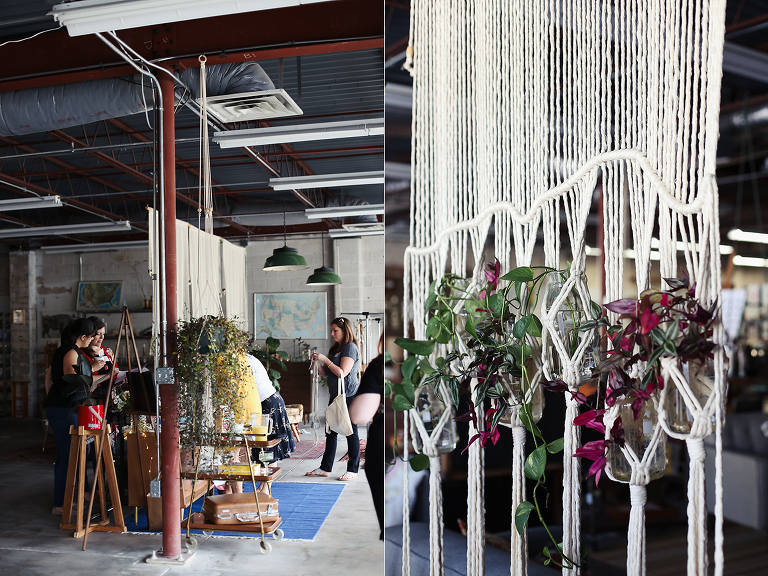 I was pretty happy with my work…and then I put these pictures on this post and looking closely I see some mistakes I made. Bummer. Guess I will have to do it again – not bummed about that. (And I am pretty sure no one will notice my mistakes anyway – perfectly imperfect)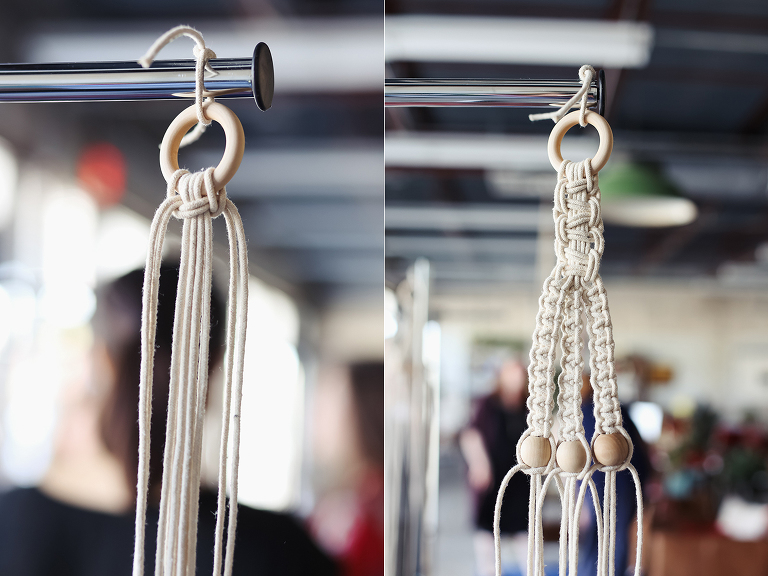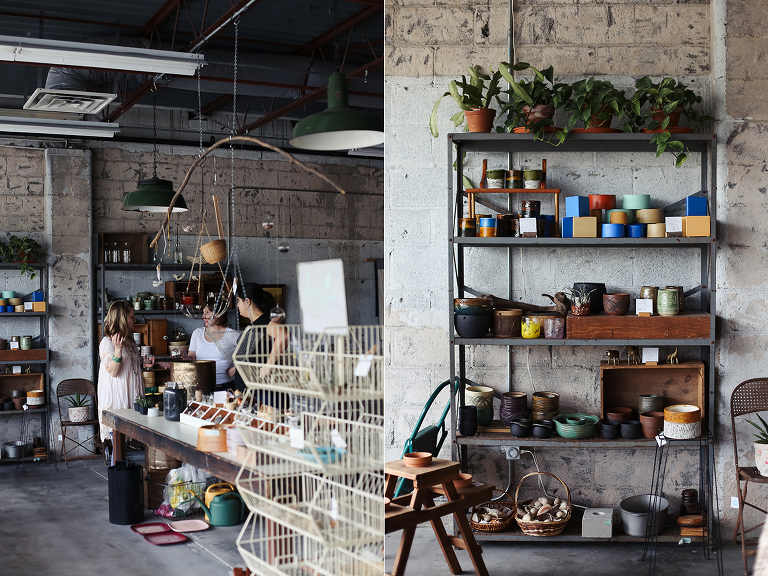 Retro Den and The Makerage provided succulents and planters. Sidenote: if you are in Tulsa and need succulents (or help with succulents), Retro Den is your place.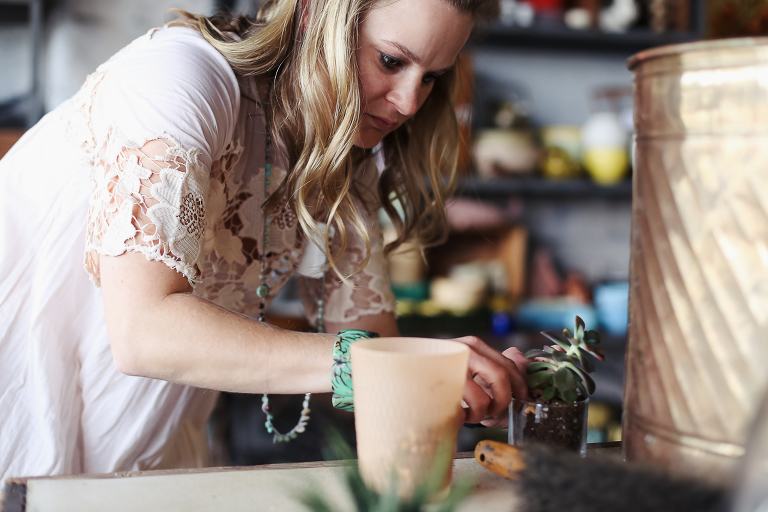 Look at those cute planters Lesley and I made! Natasha of House Sparrow Fine Nesting is an incredible teacher. Later in the post is a link to her shop, where you also find dates for her workshops. I highly recommend them!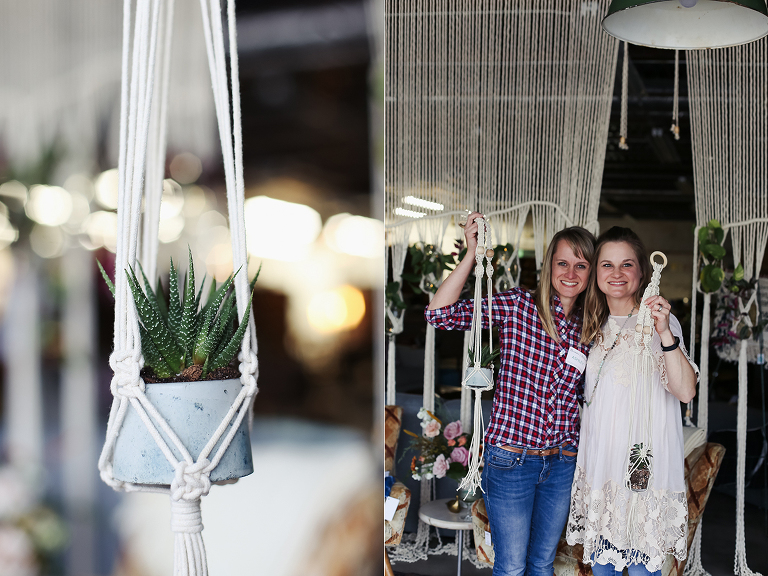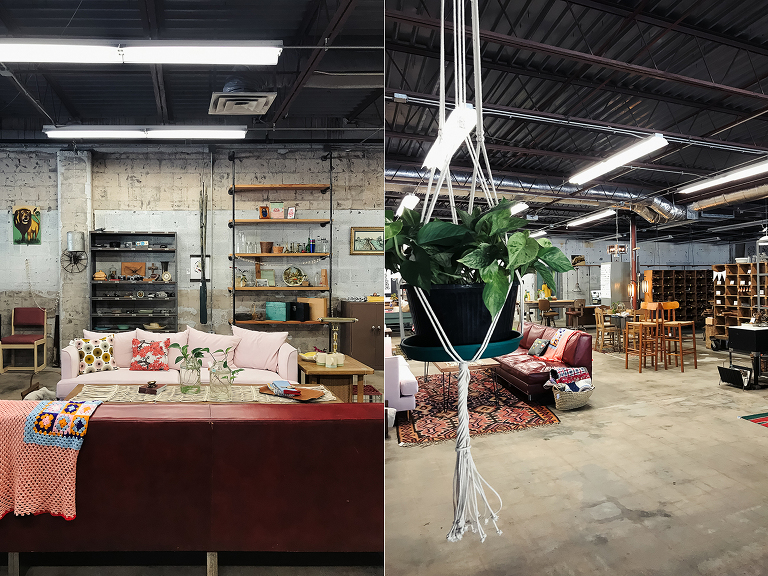 Several Tulsa companies provided goodies for those in attendance, I've included links at the end of the post.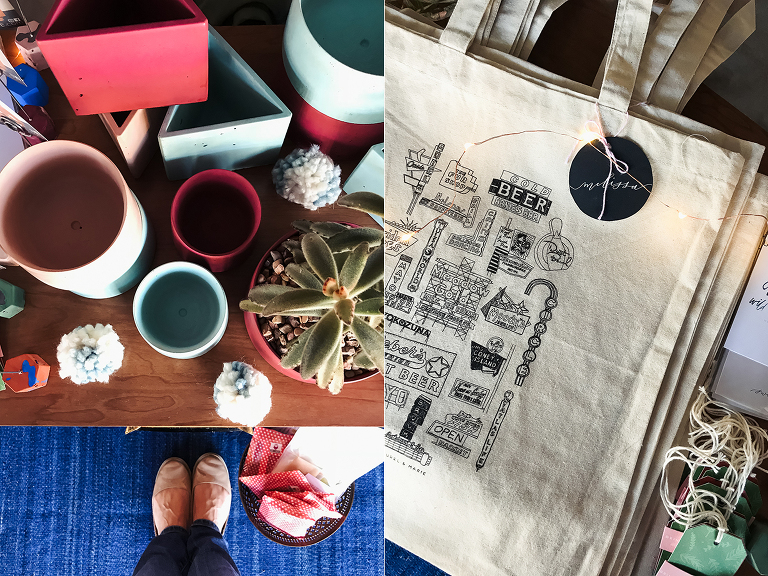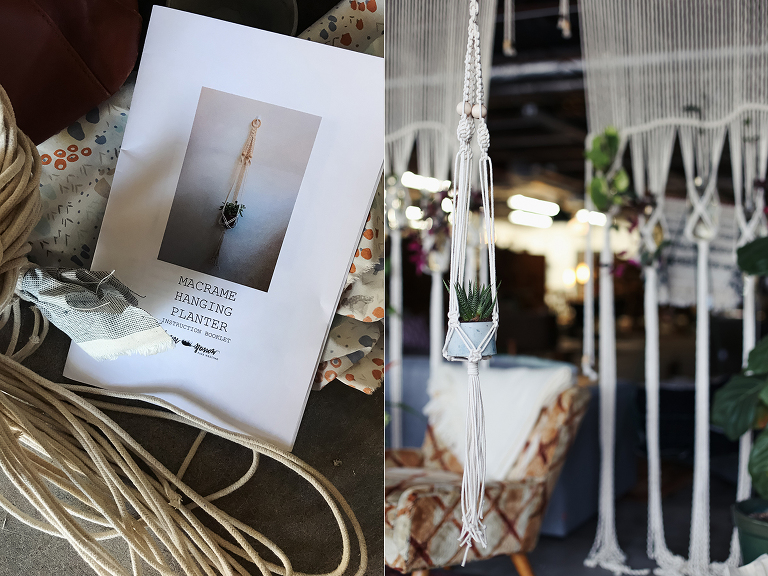 TULSA FRIENDS –  House Sparrow Fine Nesting is hosting another workshop at Retro Den tomorrow night. Click Here to find all the details for tomorrow and future workshops.
Retro Den – check out the succulent tips on their blog!
Polished Habitat – helped host the event, check out her organization tips!
The Makerage – concrete planters (their Lazy Susan is on my wish list!)
Laurel & Marie – Stationery & Calligraphy (and the bag pictured above)
Owl & Drum – modern fabric (like Rifle Paper fabric!!)
StitchCraftTulsa.org – modern craft education for Tulsa's diverse community
Abbey Wells Photography – (50% off regular sessions booked by Dec. 31)
Foolish Things Coffee – (Pie Night is on Nov. 9th!)
Eversomething – (check out their classes!)
SaveSaveSaveSaveSaveSaveSaveSave