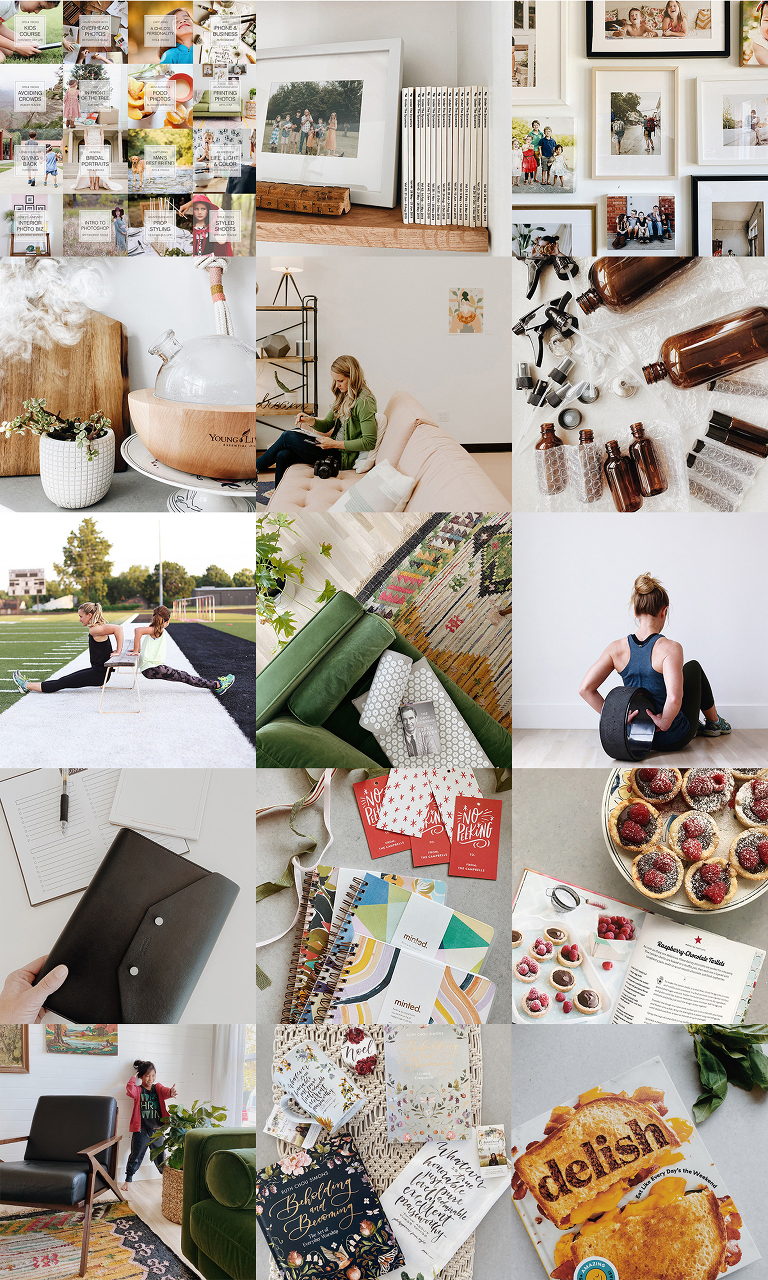 Some of my products are on sale this weekend. I thought I would highlight a few that I saw – in case anyone has seen me post on them before, but wanted to wait for a discount!
SnapShop Online Photography School: you know I had to include it! Use the code: NOV19 to register for $25 instead of the regular price of $50
Chatbooks: I have Chatbooks connected to my Instagram, which allows it to automatically print my photos into a book. I can also add photos from my phone that I do not share online. $10 off your first order using my link.
Mpix: 50% off Christmas cards (Black Friday), other deals all weekend
Young Living: There are several deals for Black Friday and more coming on Cyber Monday. I still think the Starter Kit is the best deal though!
Coworking Bravely: For my local friends! Get 3 Coworking days for $45 (usually $60). You can use them anytime before 12/31/20.
Amber bottles: I use these for all my essential oils DIYS (rollers, cleaners, room sprays, etc.)
Athleta: 20% off your purchase with the code: LAYERUP
ProSource Fit: I use my acupressure mat almost every night – so relaxing and reduces muscle soreness and pain. On sale for $17.99.
Yoga Wheel: I use this for flexibility and stretching
Minted: Super cute custom notebooks, stationary…and their wrapping paper is gorgeous. Different deals all weekend.
Mochi Things: I am a pen and paper girl…and a huge fan of their customized planners. My planner is 30% off right now.
American Girl Baking cookbook: One of my oldest daughter's favorite cookbooks.
Article: Big Article fans over here and the Black Friday sale is full of great deals!
GraceLaced: My friend Ruth has so many of her products on sale this weekend – 20% off sale with the code: BLACKFRIDAY
Delish: I'm trying to steer my baker daughter towards options outside of sweets. This is an easy to follow cookbook with tons of great recipes. It is on sale on Amazon right now too.
___________________________