I was blowing up balloons and hanging streamers when it dawned on me that it had been so long since we had a themed birthday party. The boys haven't wanted one in a long time and we are usually out of town on the girls' birthdays. I didn't realize that I missed these sweet parties in my kitchen. Not this year! Our youngest wanted an Origami Party – sounded good to me.
Simple and stress-free are the key words to party planning for me. Our sweet 9 year old neighbor is a master at origami, so we asked her to supply our table decorations. She sweetly let us display her creations down the middle of the table. I asked Michael to lead the kids in a how to make a paper crane. My sister and friends poured lemonade and scooped ice cream. I pretty much just stepped back and let it all unfold however it was going to go…just a general plan, but nothing set. Kids + Paper + Snacks = the extent of my plan.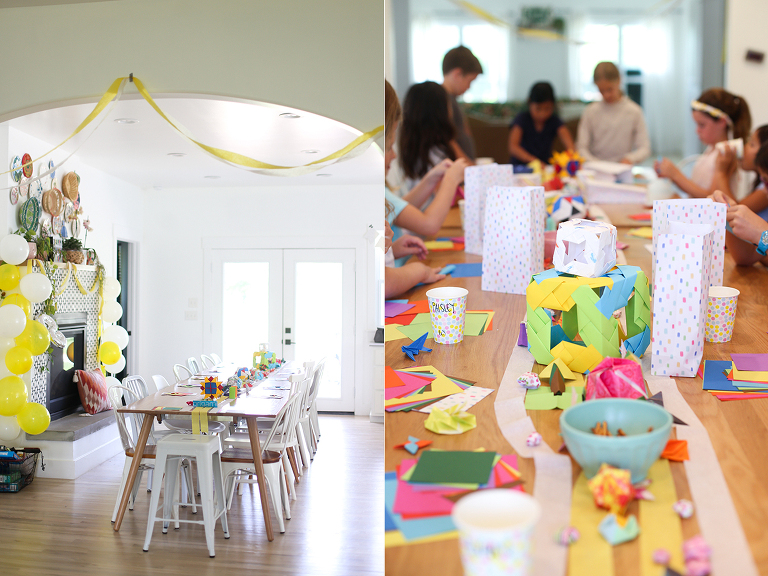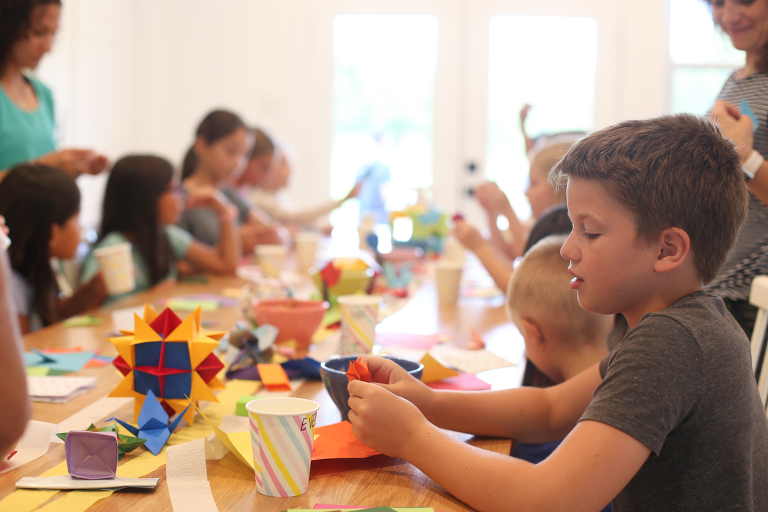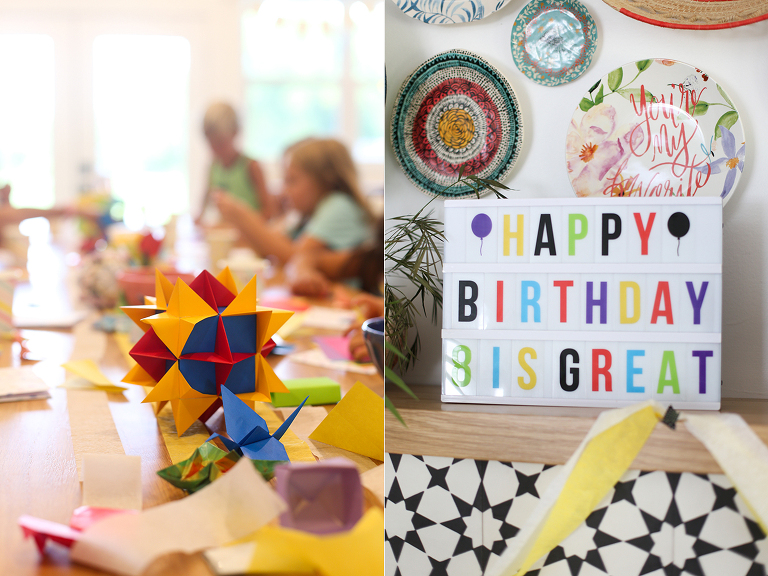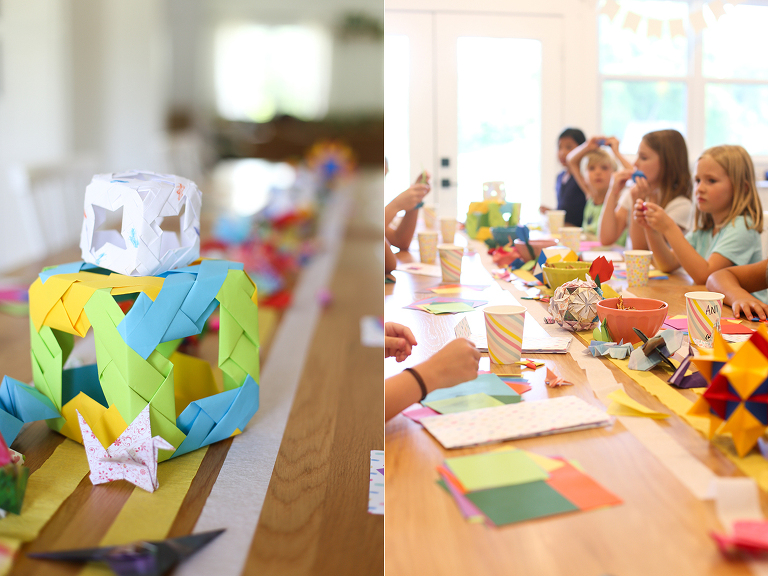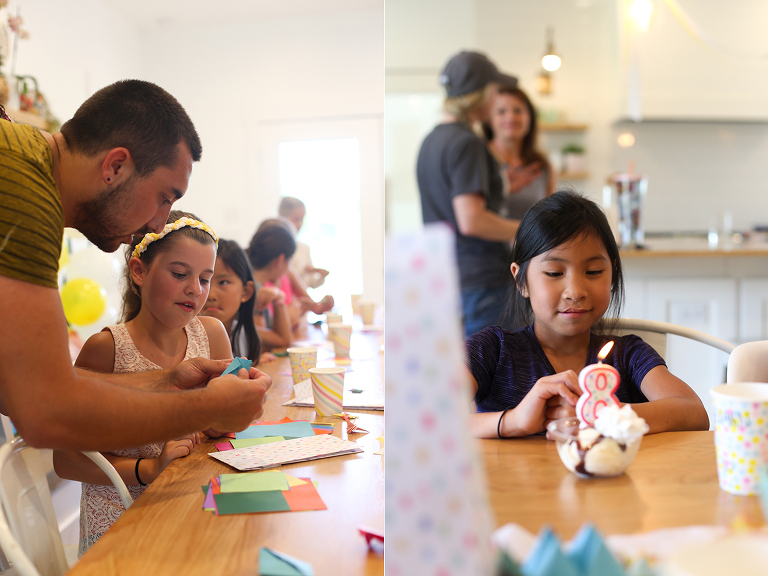 The next picture is my favorite from the day. This guy is pretty much her best friend. Thankfully he lives next door, so they see eachother almost everyday. I love the way he is smiling at her. A good friend rejoices when you rejoice. He is a great friend to her.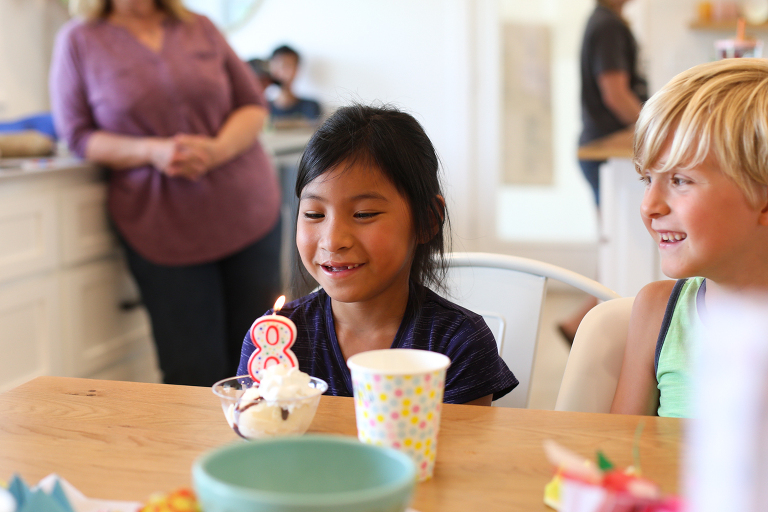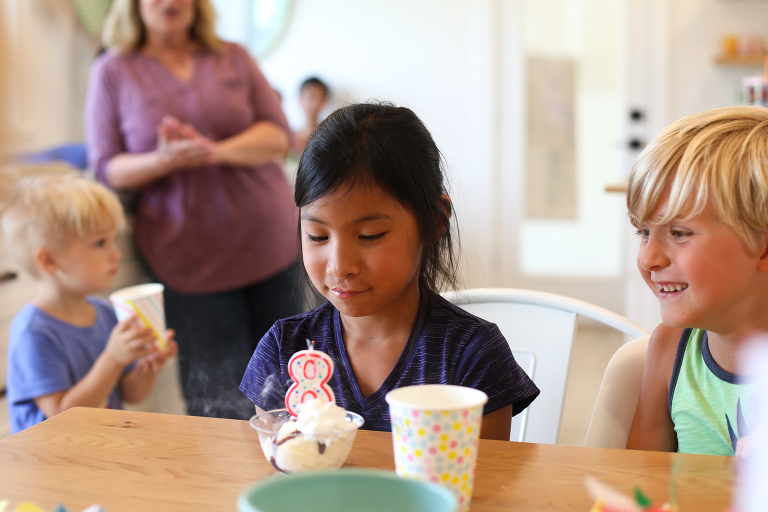 I can't believe my youngest is 8.
8 was the age that scared me the most when I first became a mom. It just sounded like a weird in-between age. Not really a little kid. Not a pre-teen. Just 8. Its funny to think back on that now.
I had no clue just how truly great it is to know someone who is eight!
_______________