Several years ago I sat in the audience at a conference listening to my friend Shannan Martin speak. She made a small remark that has stuck with me ever since. As she spoke of her family, she commented that she doesn't know what her family portrait looks like on the walls of heaven.
Boom.
In one sentence, she perfectly worded everything I've ever thought when someone asks if Chris and I plan to adopt or foster or grow our family again.
A few years back, an amazing young man contacted Chris about the work Chris does in the foster care realm.
Chris invited him over and we all got to meet Michael.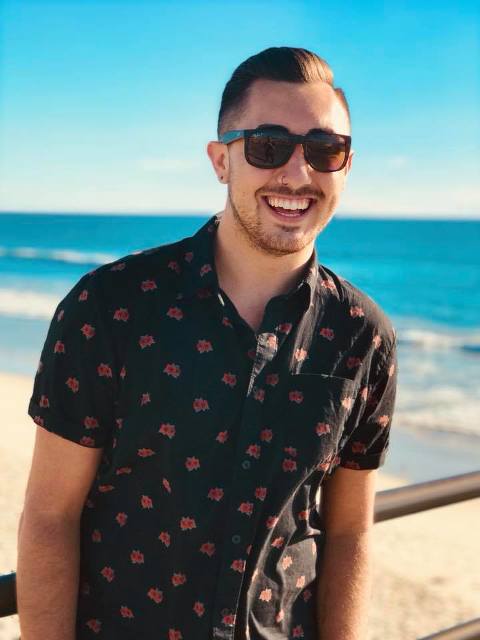 Soon Micheal was at our house more and more often.
We bought him his own mug for the mug rack (which he hangs at the very top so all the random kids coming over won't drink out of it – unless he makes me mad then I make sure lots of kids drink from it and slobber all over it in the process 😉 ).
Soon he was spending holidays with us and Christmas got even sweeter.
He calls my mom Grandma to drive her crazy (she goes by Nana), but I know she loves it.
He cleans out my fridge and gets me thoughtful Mother's Day presents.
He stays late on our couch when I can barely keep my eyes open, nonetheless talk – and yet I am still able to offer up dating advice whether he wants it or not.
He is a crowd favorite with every kid that comes around here – especially the boys when a basketball is involved.
He notices when I don't like one of his Facebook posts and I remind him that I will not "like" something if I don't actually like it.
He serenaded my dad with a Nacho Libre song once and I'm not sure my dad has ever recovered.
He makes me laugh one minute and want to yell at him the next – out of love, of course.
He avoids helping us with work around the house, but always shows up if food is involved (he will love me for pointing that out, you are welcome Michael…come help us paint Saturday and I'll take it back).
He has welcomed us into his life and our lives are far richer because of it.
I don't know what our family photo looks like on the walls of heaven, but I do know that there are at least 8 in it.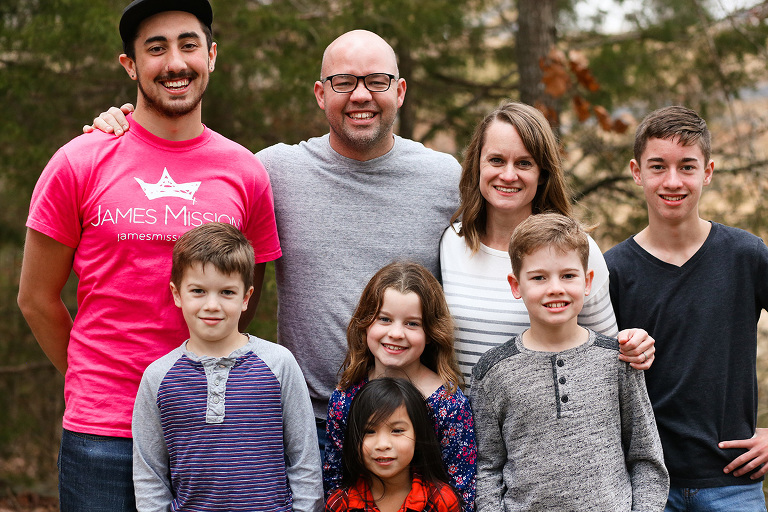 That was our first family photo together – Christmas 2016 (I'm smiling through the pain of a kidney stone in that pic!).
Sometimes the really BIG things in my life take a while for me to share here. All of our friends and family have known Michael for a long time now, so I thought it was time to share him with you too 🙂
Sidenote: all you single ladies that might want his number, I'm a bit protective. You have to go through me first.
Micheal shared a bit of his story last year in a video, you can watch it by clicking here. In the video, Michael mentions the tremendous impact of his mentor in California, who is also named Chris (but not my husband Chris). We met Michael after he moved to Oklahoma.
SaveSave
SaveSave
SaveSave
SaveSave
SaveSave