When we moved into our house 10 years ago the walls were all cream and most of the house was carpeted. I wasn't sure what my style was back then, so I experimented. I started with painting all the walls. I'm pretty sure each room was a different color. Then I began ripping out carpet. I primarily blame that on having 4 kids age 5 and under! Soon the chaos of little ones caused me to need more calm in my life – so I painted all the walls white.
In our stairwell the walls were white, the treads wood, the risers painted white, and the railing, well, it just didn't fit. For over two years the bottom of the railing has painted different colors as I experimented with what I wanted to do.
And then I called my dad….a welding machine and some hexagon tile later my stairs are just right.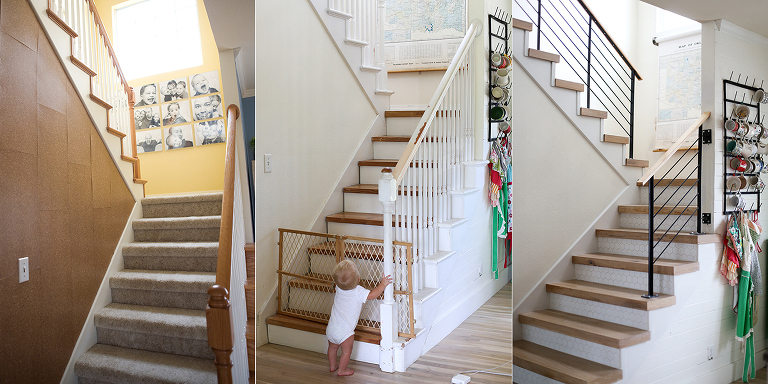 Just welding with my dad…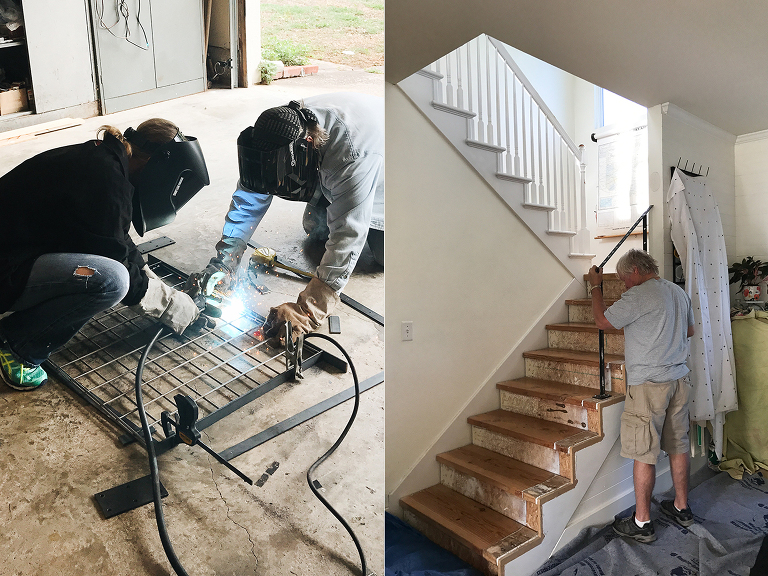 Once we welded new handrails, I cut paper out in different shapes to get an idea of what kind of tile I wanted to use on the risers. I'm visual, so actually seeing it helps tremendously.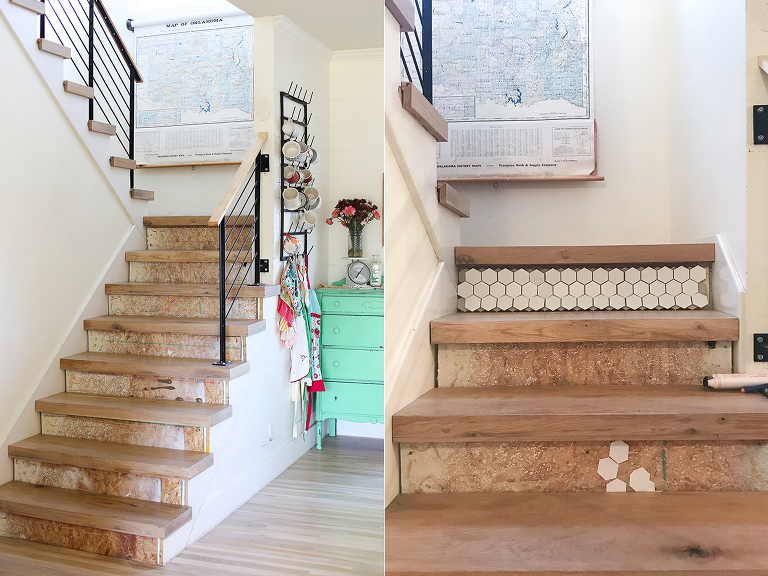 I debated between 1 inch and 2 inch tile. I picked the 2 inch hexagon tile from Wayfair. The tile came in 12″x12″ sheets. We were able to cut them down to fit perfectly on the risers.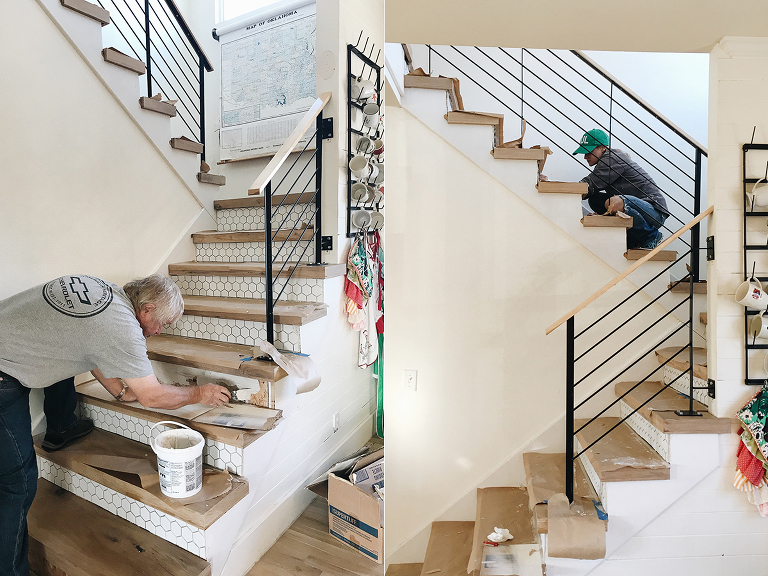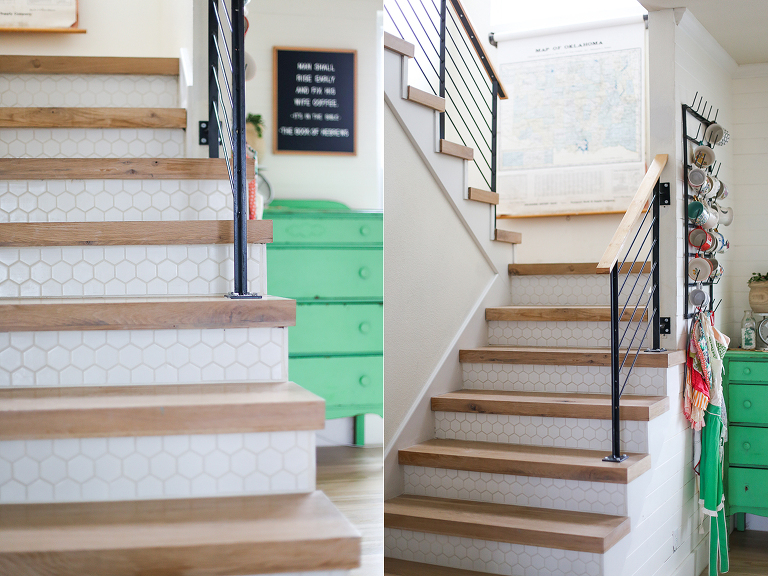 I opted for white grout because my tiling wasn't perfect (dark grout highlights imperfections) and I wanted the tile to be subtle instead of busy. Goodness knows this area of our house is busy enough as it is!
We also recently finished our couch (which was also a 1 year + project!). I will do a post soon on the process and the supplies we used.