I'm stuck between a rock and a hard place…or more like a house full of spiders and giving up a sweet family tradition.
Let's start with pictures….we recently made our annual trip to the tree farm…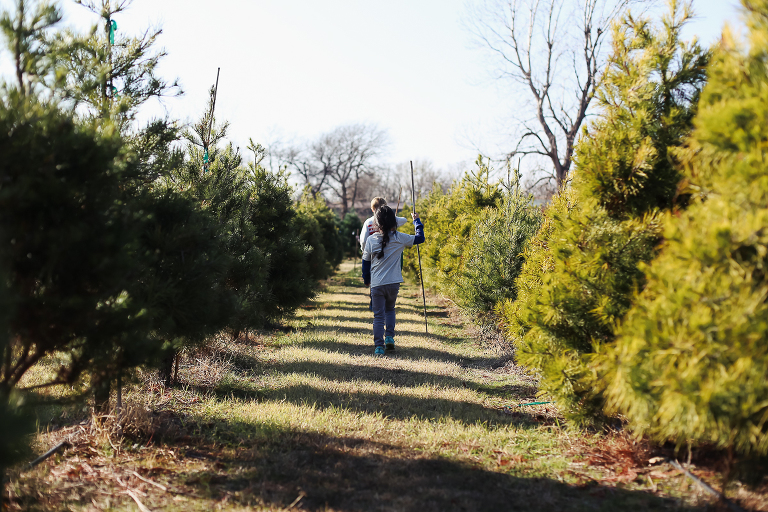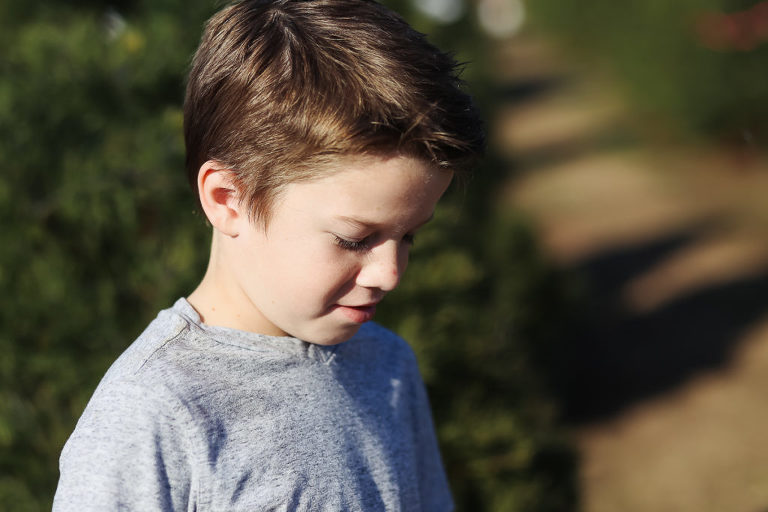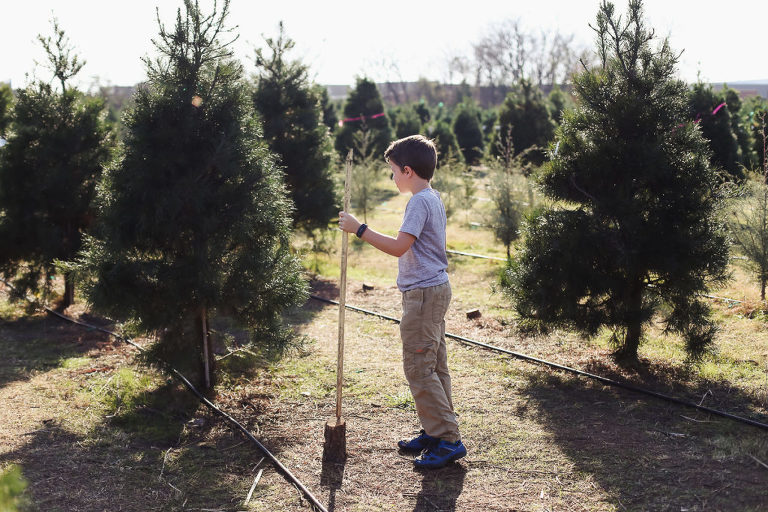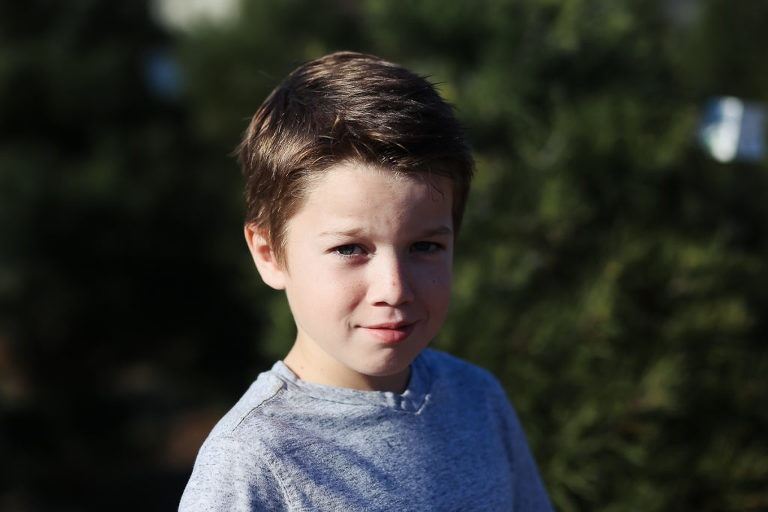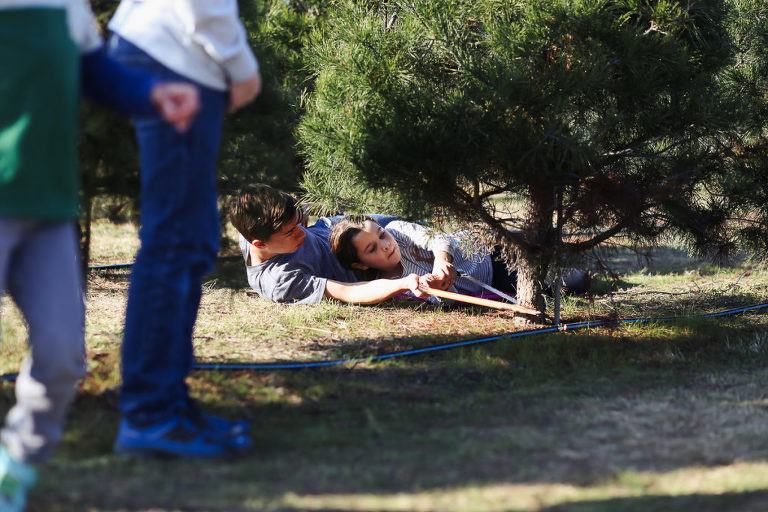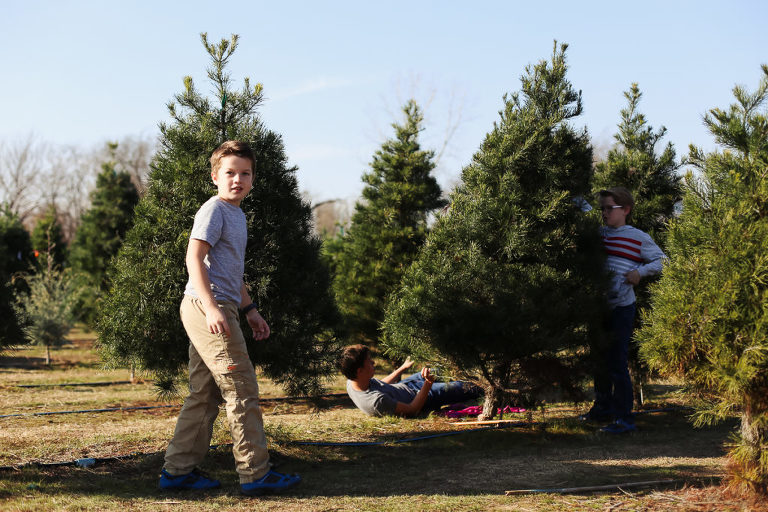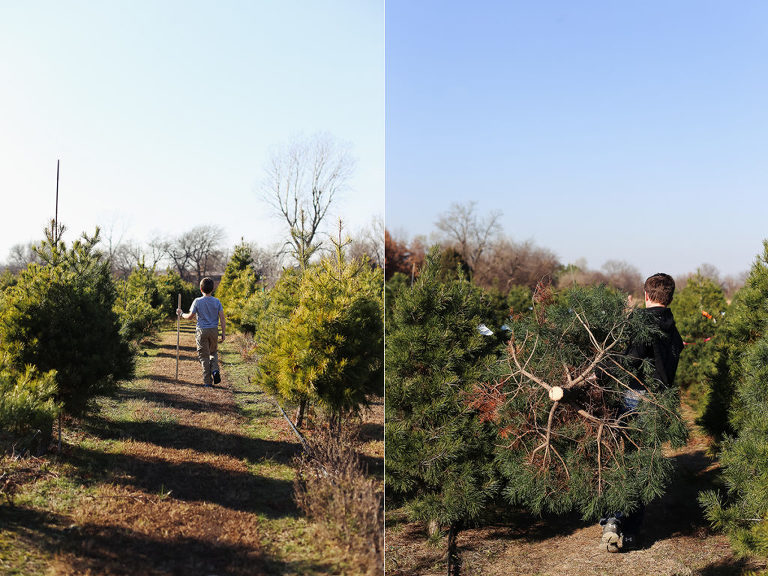 We took our annual photo. This is the only time a year we remember to get a photo…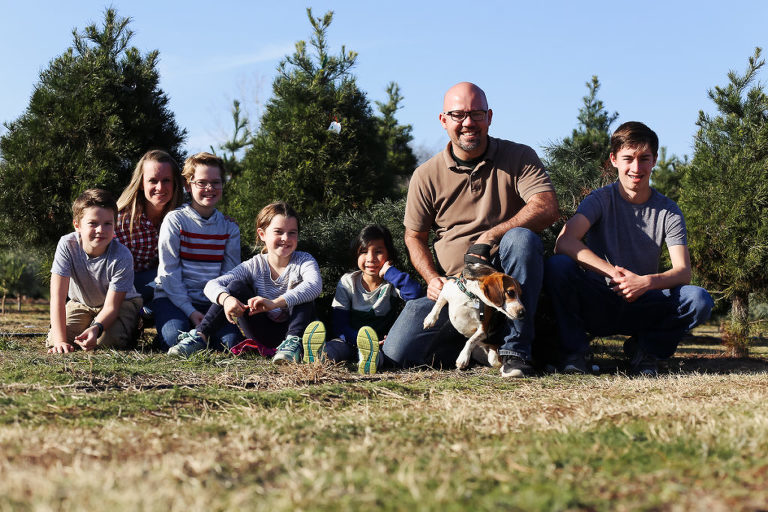 Sidenote to the tree story: When we arrive home after getting the tree we saw a couple hot air balloons landing in the field across the street. The kids bolted out of the car and across the street. I ran alongside them – thankful I had my camera from the tree far.
I have a good feeling they won't forget this…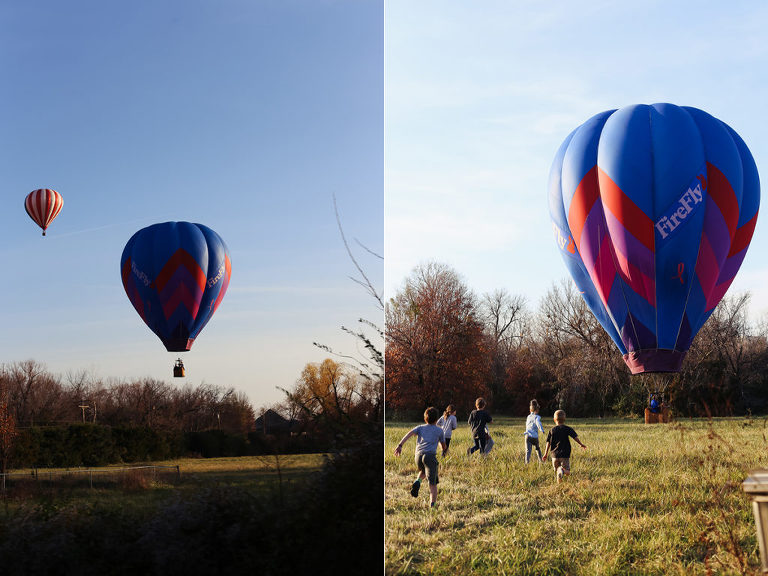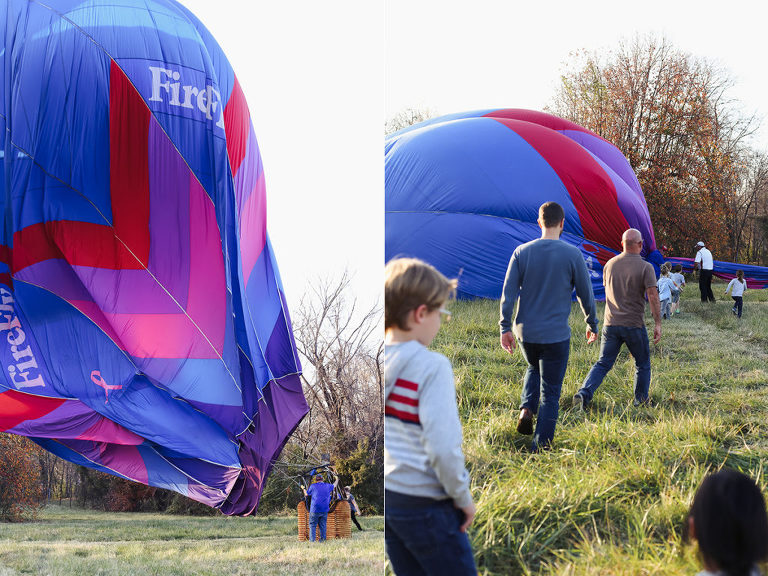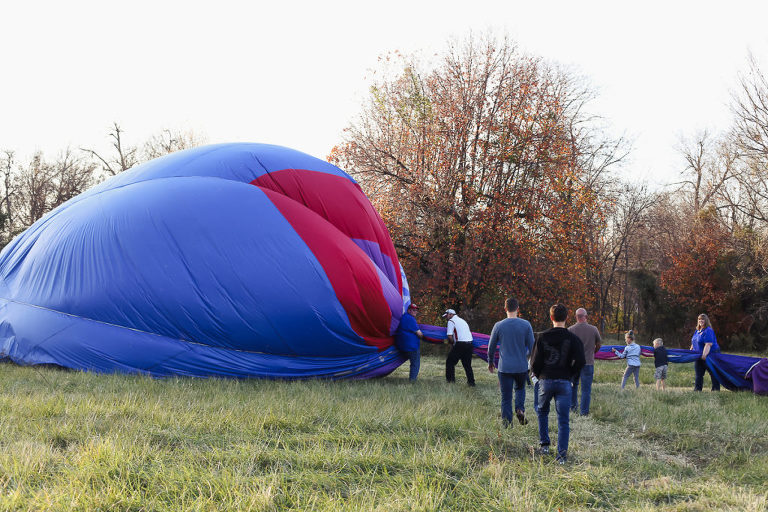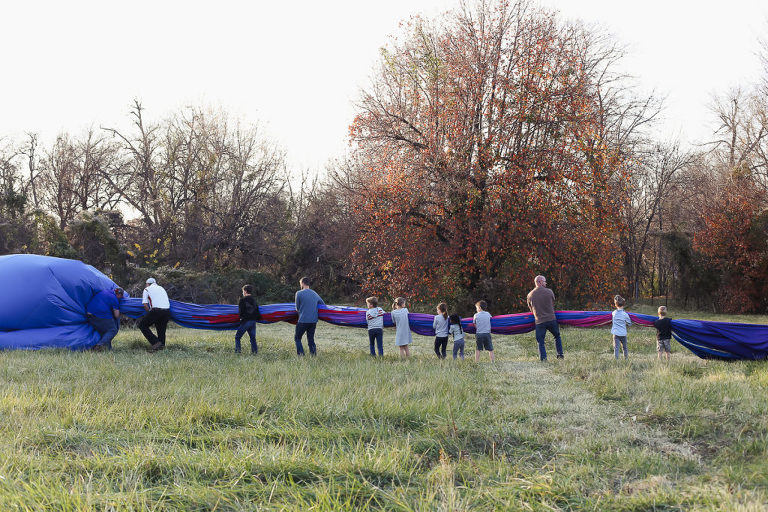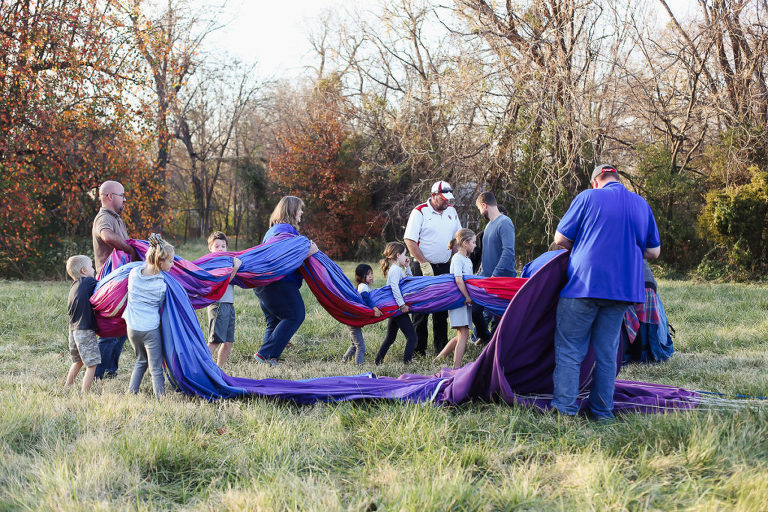 Okay back to the tree story. Do you remember the year our tree was infested with baby spiders and I had to replace it with a canvas print of a tree?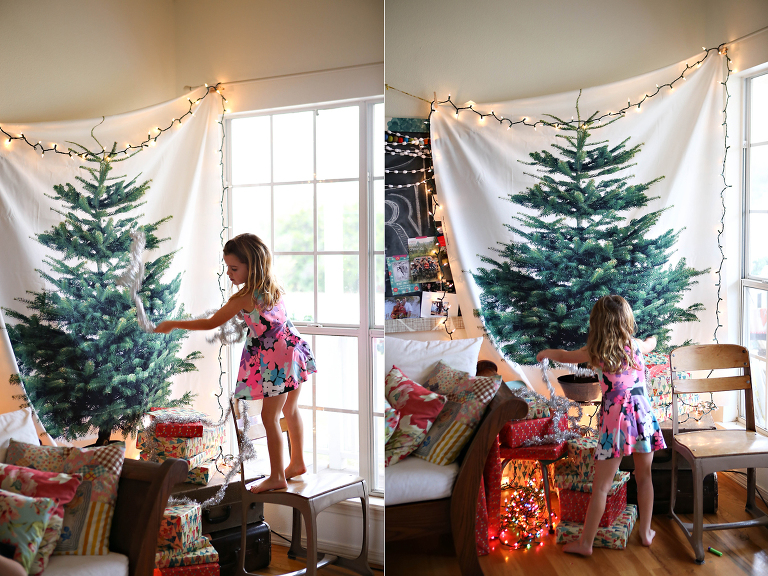 Once I got over the initial scare of tiny spiders all over the living room wall and curtains, I figured it was a fluke thing. I wasn't going to let it take away our Christmas tree hunting tradition.
Well…it happened again this year!!!!
I'm over the live tree, but not the tradition. Next year we might go ask another family if we can pose in front theirs. Or maybe a garland hunting we will go…
______________