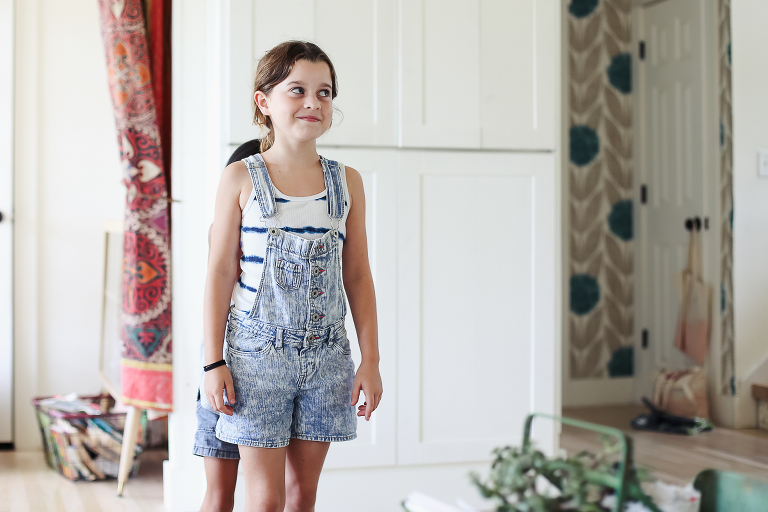 My parents have a few videos of me making a similar face. Actually, mine wasn't as cute when my little sister interrupted a serious song rendition I was performing. My performances were serious matters, no room for a little sister goofing off, but she was welcome to join if she took the matter seriously. She never did and neither does my youngest daughter. We have a couple of Christmas videos of Lesley ramming her head into me while I tried to focus on perfectly performing Silent Night for my mom with the huge video camera on her shoulder.
My oldest daughter is always performing – just not as seriously as I would. Her little sister is always jumping in the video too. While I was sitting on the couch they came in for a performance. I grabbed my camera off the table and snapped a few photos from my couch view.
It has been a while since I shared settings, so I thought I'd include some today.
50mm, ISO 320, 1/125, f/2.2
50mm, ISO 320, 1/60, f/3.2
50mm, ISO 320, 1/125, f/2.2
50mm, ISO 320, 1/125, f/2.2
50mm, ISO 320, 1/125, f/2.2
50mm, ISO 320, 1/125, f/2.250mm, ISO 320, 1/125, f/2.2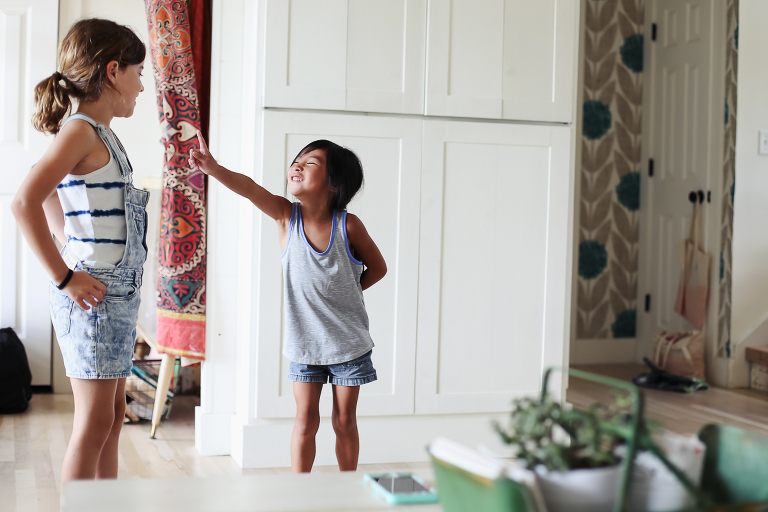 On each side of me on the couch was a boy…both so into their books they never even looked up at the big song and dance production happening in front of them. To their credit – the song and dance productions happen constantly throughout the day.
50mm, ISO 320, 1/60, f/3.5
50mm, ISO 320, 1/60, f/3.5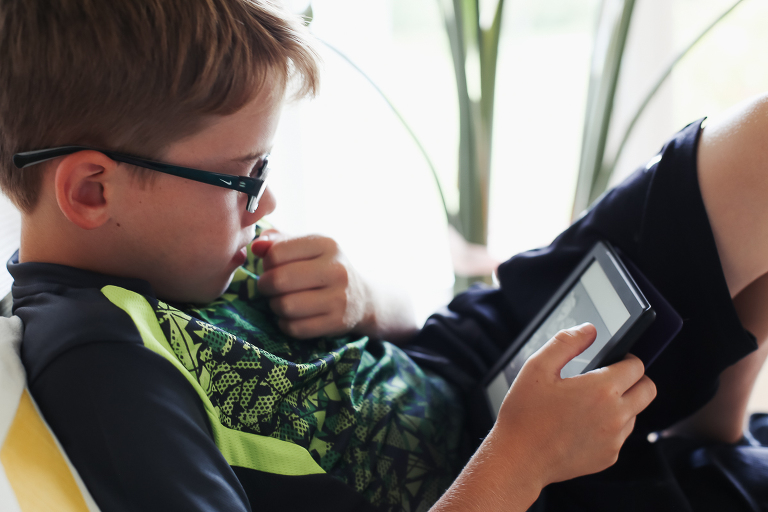 In front of me and beside me – I wouldn't trade these views for anything!
One thing I talk about in the SnapShop DSLR course is that I leave my camera out in the living room/kitchen. It is always within reach (granted the living room/kitchen is a small space). The majority of all our time is spent in or near this space. I can quickly grab my camera for moments like dance performances or to run out the backdoor and snap something happening outside.
When the kids were younger, I kept it tucked in a kitchen cabinet for easy, quick access. These days it is usually just on the counter. I also do not use a camera strap, which helps avoid the strap accidentally getting pulled and the camera crashing to the ground. It's not for everyone, but I find if my camera is easy to access I reach for it before I reach for my phone. Though my phone does a good job as a camera, there are a hundred reasons why I opt for my camera beyond just better photo quality, but that would be an entirely other blog post!
SaveSave