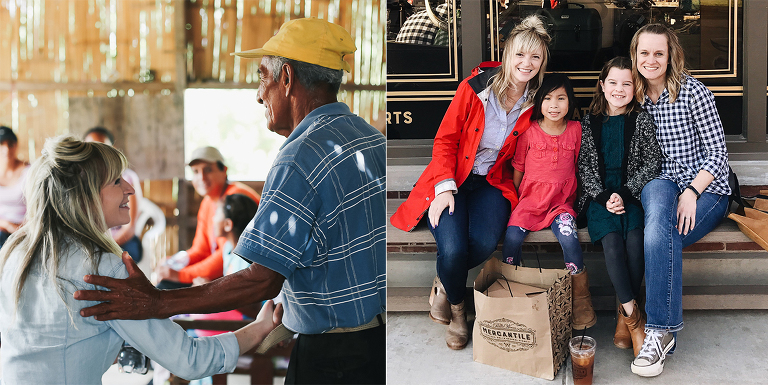 I tend not to put a ton of pressure on myself when hosting friends because I've learned it really doesn't help me or them have fun. However – every now and then I have an expert come over….and I get a little nervous. The first person to spend the night in our studio guest space was an author who had written a book on hospitality. All we had at the time was an air mattress on the floor. It turned out fine and he taught me a lot about how to be a gracious and thoughtful guest.
A year or so ago my friend Bri and her husband stopped by on a cross country road trip. I had met Bri on a trip to Ecuador with Compassion International. Her smile lights up a room and her joy is contagious. At the time Bri was working on her first book – all about food and gathering people at your table. Cooking for a cook is a bit stressful to me. I decided to go safe – Pioneer Woman's Lasagna, Smitten Kitchen's Stacked Wedge Salad and dessert. I timed everything just right, so the lasagna would come out just when Bri and Jeremy arrived.
The table was ready. We sat down. I pulled out the lasagna….IT WAS COLD! Evidently, that was the night my oven decided to break. We heated the lasagna in the microwave and I chose to laugh about it. To make it up, I assured Bri we would have 2 great cups of coffee waiting for them in the morning.
The next morning the coffee machine broke.
Every time I welcome someone in my house, something goes 'wrong.' I've learned to roll with it and laugh when I really want to cry.
Bri and Jeremy were, of course, gracious and acted like it was really no big deal. It really wasn't and I was thankful they for their kindness as guests. We parted ways physically, but I keep up with Bri and have ANXIOUSLY waited for her to finish that book!
While we were in China Bri's book arrived at my doorstep…the Oklahoma doorstep. Ugh. It was pretty hard being so far away and knowing her book was waiting for me. I am so very happy for Bri and thrilled for those of us that get to read her words.
As part of SnapShop Online Photography School, I try to bring variety to the content of lessons and interviews. I was thrilled that Bri agreed to an interview on the topic of food photography.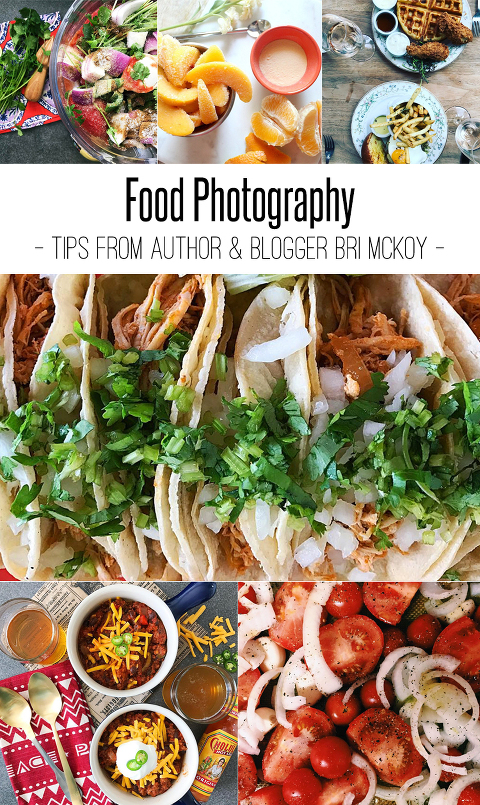 Use the code FOOD for $20 off registration your SnapShop registration. Expires 8/17/17.
.
SnapShop Online Photography School membership includes access to ALL the courses and content for one fee – including how to to go from Auto to Manual and the Phone Photography course.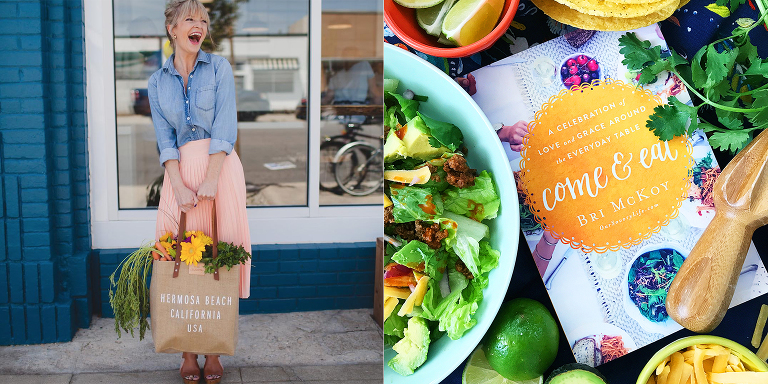 Bri's book, Come and Eat is all about celebrating life at the common, everyday dining room tables. She includes funny, heartbreaking and warming stories of her own journey to the table as well as inspiration to help people get to their own tables! Combining her love for food and people, Bri invites her readers to take steps forward in opening up their doors and inviting others to come and eat. Bri makes it easy by including recipes, tips and even questions you can use to spark conversations that make others feel seen and known.
I'm so grateful she poured herself into this work – it is timeless, but also timely for a culture that increasingly looks at their neighbors' plate on a phone screen more often than at a shared table.
Come and Eat releases on September 5th, but is currently available for pre-order.
Those that pre-order will also get:
First 4 chapters in PDF format
Early access to the 21-Day Adventure at the Table (includes 21 recipes and questions for the table)
Digital print download
Exclusive early access to Bri's "Secret Recipe" and Kitchen Tour videos
One entry to win 1 of 3 Hedley & Bennett Lemon Bistro aprons
You can find Bri in the following places:
Blog | Instagram | Come and Eat | Pinterest | Facebook | Twitter