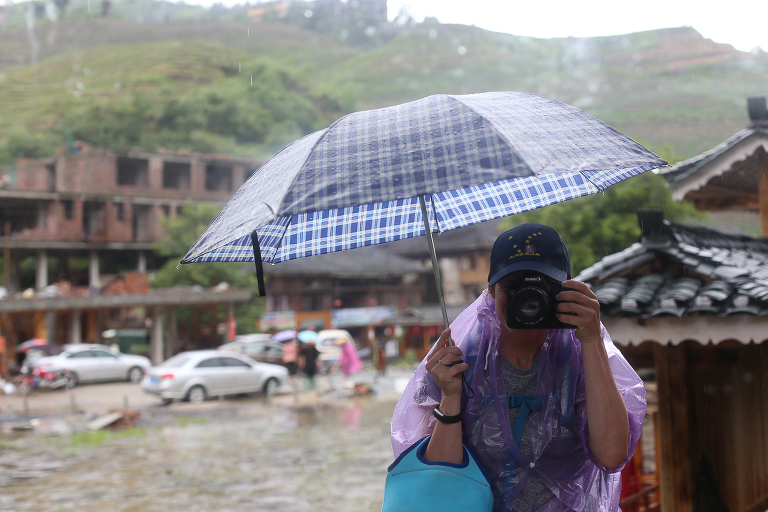 I received several questions regarding carrying my camera and documenting our trip. Well, I'm not exactly the best example of how to travel smartly with a camera. Take what I did with a grain of salt. I can't exactly recommend it, but it works for me.
As far as gear I took:
What I carried it in:
A lunch sack.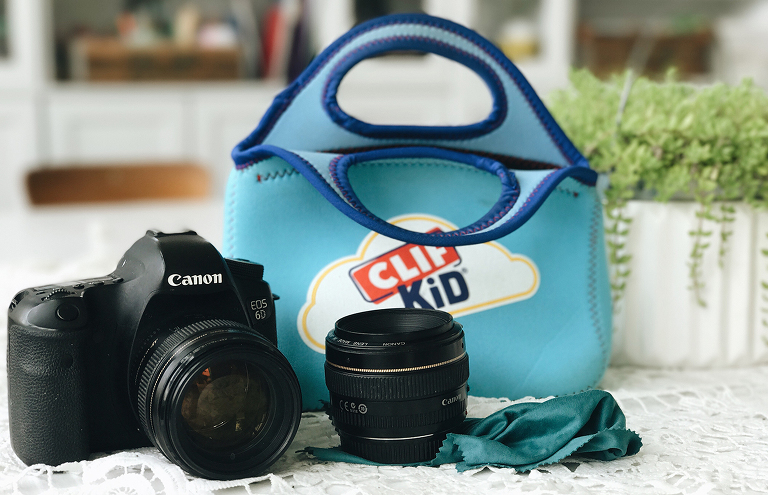 I didn't have room or desire to carry an entire camera bag. You can buy camera inserts that you slip your camera in and then slip them in a regular bag OR you can pick up an insulated lunch sack for way less money. I'm all about practical and money-saving. In the past I've used an insulated lunch bag from Target. This trip I used one that CLIFKid had sent me. I put my camera and lens in the lunch sack and then slipped it into whatever bag I was carrying that day.
When we were in places I knew I wanted my camera out a lot – I'd just carry the bag on my wrist. A camera strap makes more sense for most people, but camera straps get all twisted and in the way to me.
If I wasn't carrying the lunch sack on my wrist, I often just had my camera in my hand. I did most of our hikes with my camera in my hand. I have pretty good balance, so I don't worry about dropping my camera or falling. As I said earlier – it is probably best not to do what I do, but since you guys asked…this is what I do.
I shoot with a Canon 6D. A major selling point of the 6D is the camera wifi that allows me to connect my camera to my phone wirelessly. I use this feature all the time – to post pictures on Instagram, to text pictures to family, etc. Because of this feature I use my phone camera far less than I did prior to having the 6D.
About 2 weeks after we arrived in China the wifi function stopped working. I tried everything to reset it. I googled every trick and hack. I read all the forums. Nothing worked. I did not want to have to download pictures to my computer and then AirDrop them to my phone, so I began searching Amazon for something that would work.
And then I found THE BEST PHOTO GEAR PURCHASE I HAVE MADE IN YEARS…a SD card reader for my iPhone for $13.99!
I thought I was going to need to purchase a wifi SD card or something more expensive, but then I saw these. I figured for the price it was worth a shot.  This little gadget is awesome!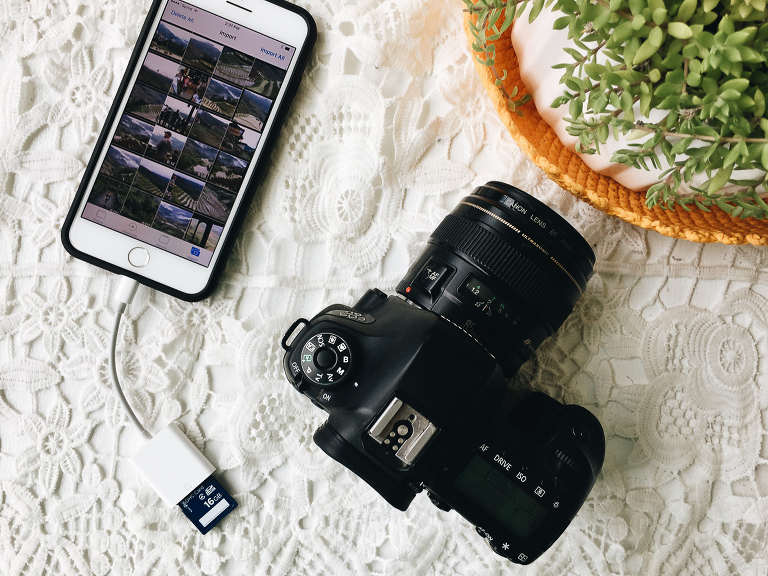 I've been using this little reader almost every day for the last 3 months. It doesn't need an app or anything extra to work. I just take the SD card out of my camera, insert it in the reader, connect to my iPhone and pick the photos I wanted to download to my phone.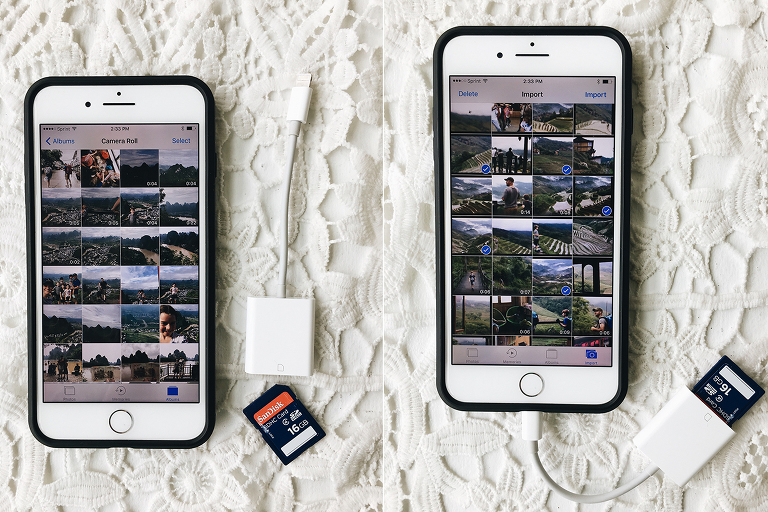 Numerous SnapShop students have wanted cameras with wifi to connect to their phones, but the financial investment is often too much. This is a fantastic affordable option. I've been so happy with mine.
In summary, when traveling I carry my camera in little bag tucked in my backpack, which is always with me. When hiking or actively shooting, it is usually in my hand. For posting pictures, I transfer images from my SD card to my phone and then wait for an internet connect to text or share those images. Pretty simple!
___________________
SaveSave
SaveSave
SaveSave