For the most part, we are eating as local as possible. I'd be fine avoiding all western food until we returned, but the rest of my crew needs a little taste of familiar every now and then.
We eat out a lot. This is a HUGE change from life at home, where we rarely eat anywhere but home. It turns out that we actually are saving money by eating at local restaurants than cooking at home. We do eat breakfast in our apartment and lunch at New Day, but dinner is different most nights.
I don't miss cooking. I miss chocolate chips cookies and baking, but cooking – not so much.
When it comes to cooking in our apartment, I pretty much just make breakfast! Our fridge is smaller than the one I had in my college dorm room. Funny how back home I thought we needed a bigger fridge. It is about a 3 mile round trip walk for us to get groceries and then up 6 flights of stairs…so when we shop we only get what we can carry. So much different from home.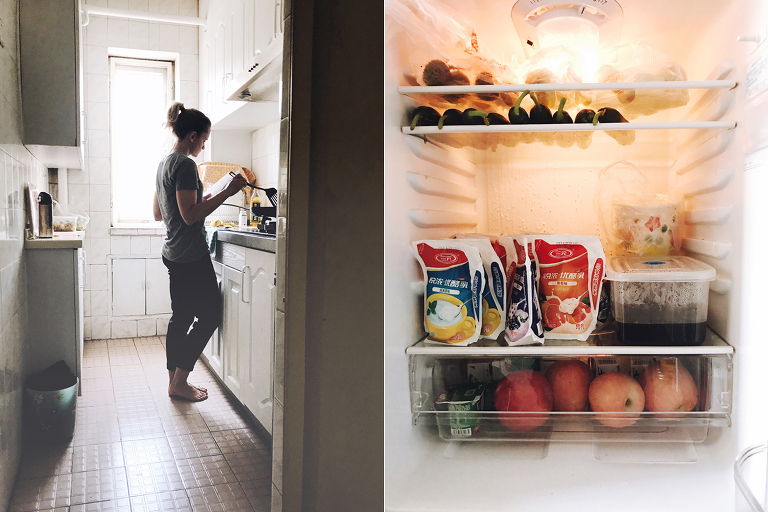 One of my favorite things to do is get on a bus and pick a random stop to find somewhere to eat. So far this has worked perfectly….so much good food! We typically can eat as a family for $7 (total).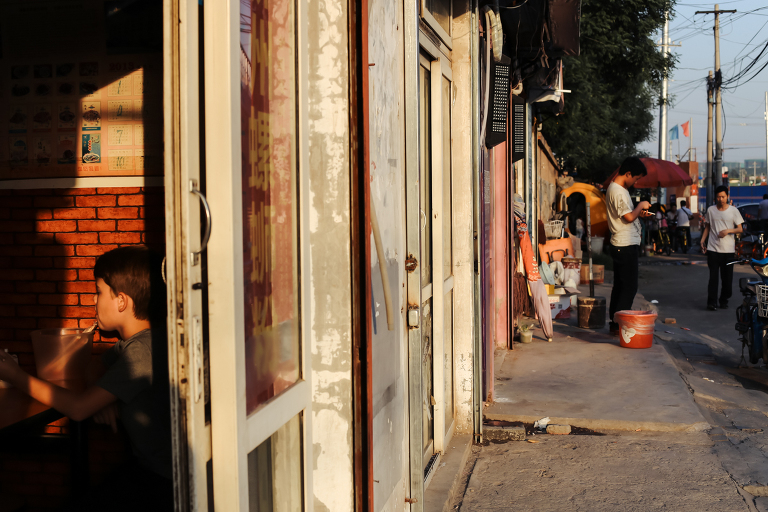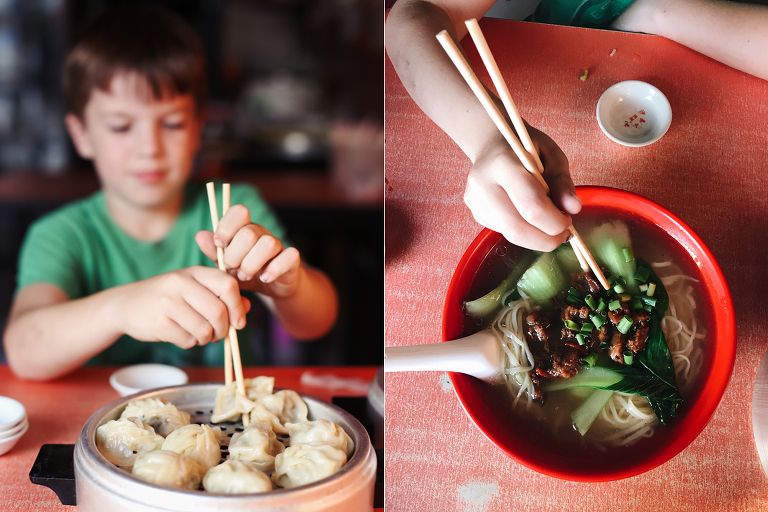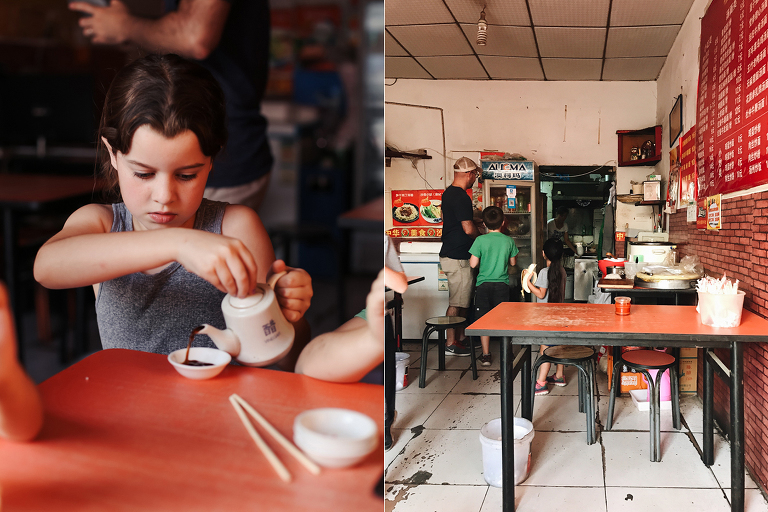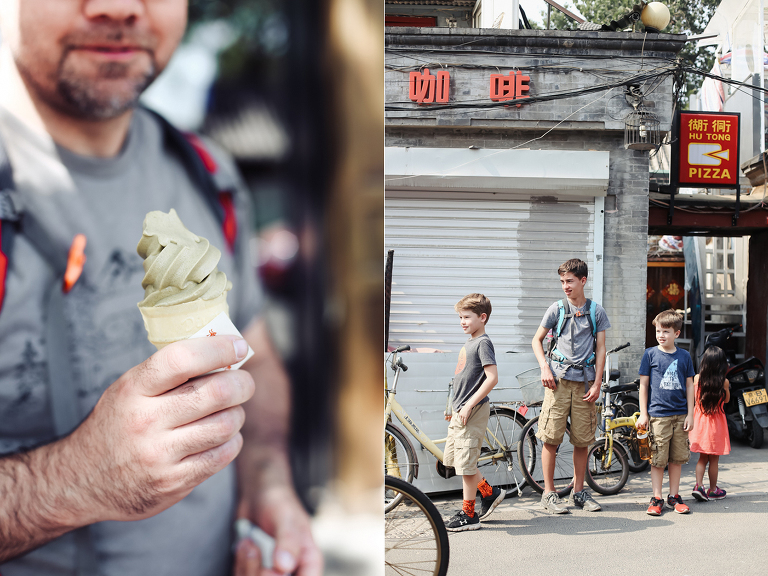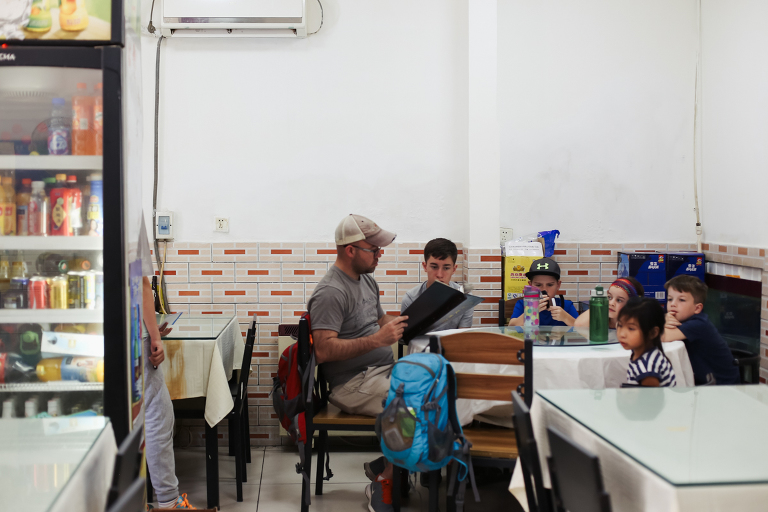 My kids take advantage of drinking all their water when we are walking or on the bus, so when we sit down they are out and get to have a pop – also so different from home. Better sugary pop than contaminated water!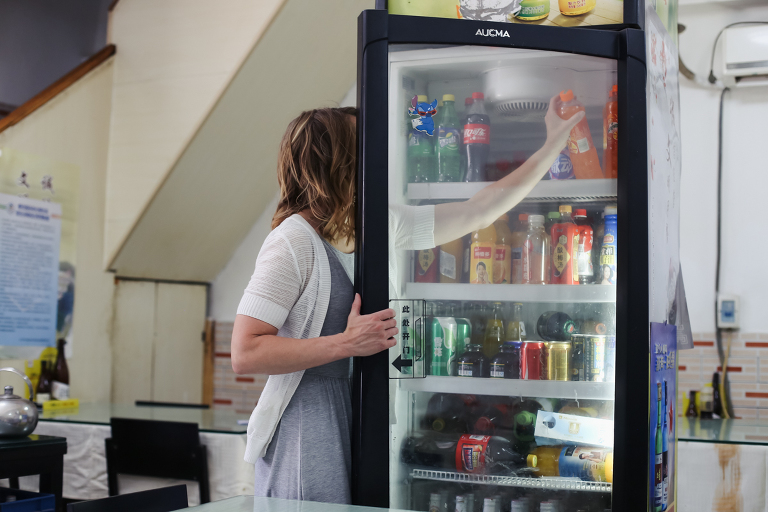 I met up with my friend Meredith for a little exploring and coffee at Central Perk. It was in the most random location – 6th floor of an office building. Reruns of Friends play on a tv and the entire shop is decorated like the show.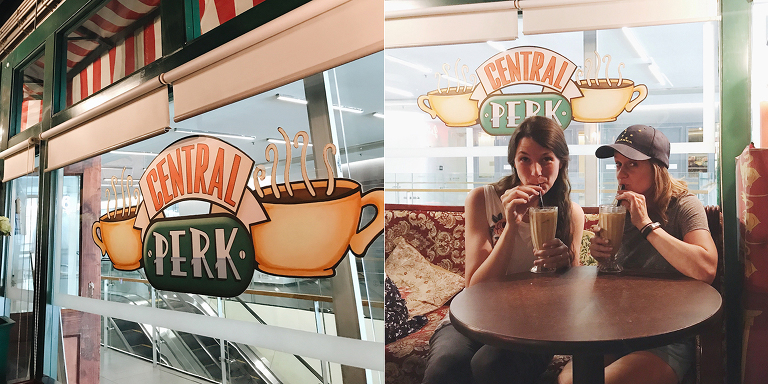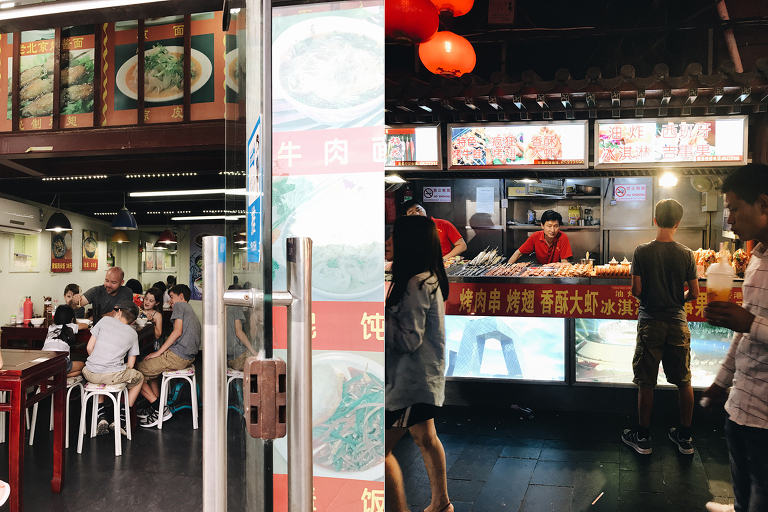 Fried grasshoppers and donkey burgers. We went with a group of teenagers and the peer pressure to try them was strong. The Campbell guys all partook. The girls didn't want to try it and I thought it was best to demonstrate how to stand up to peer pressure, so I didn't eat one. 😉 (I do want to mention, most of our Chinese friends here have not tried these…just in case someone was thinking grasshoppers are a standard dinner dish).
The donkey burgers were good. Just a little fyi – don't use Google Visual Translator at a restaurant with donkey meat – donkey is not translated as "donkey". I'm still laughing at parts of that menu translated in English!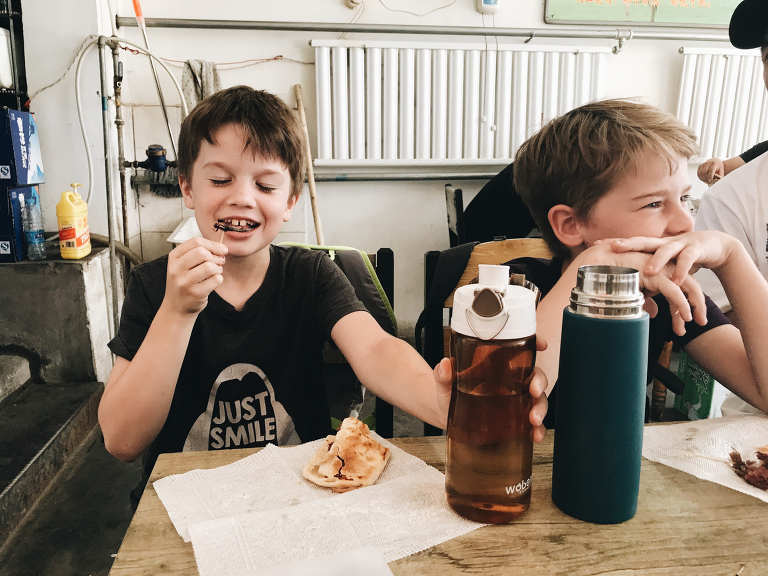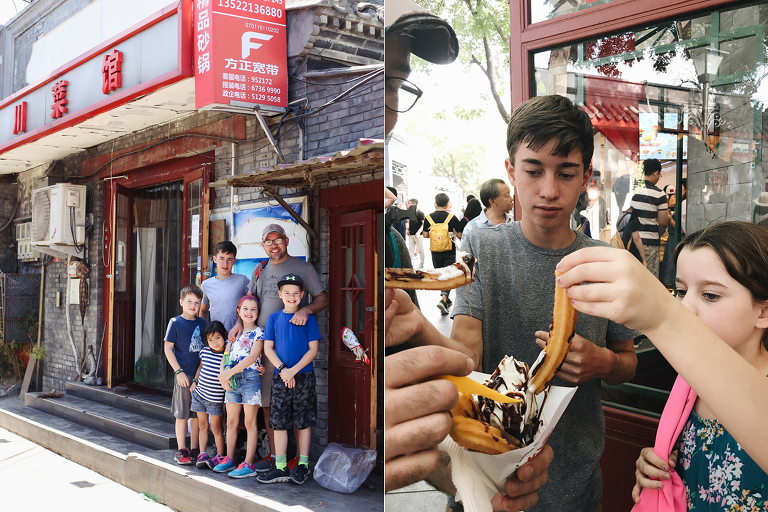 The top of the food list is: Dumplings. Fried Rice. Cilantro/Cucumber Salad. Sweet & Sour pork. Duck Tacos. Noodles. Soup. Kung Pao Chicken. And Churros with Ice Cream.
We've pushed the kids to try new things, but also let them order their favorites regularly. Last time we were in China, Corbett and Hudson found a favorite fried rice restaurant in Guangzhou. They still talk about how good it was. When you ask them about their first trip to China – it is the first thing they bring up. Next week we will be back in Guangzhou and we're hoping we can find it again! Food is a big deal 🙂