There is a Chick-Fil-A about 1.5 miles from our house. Not once have we walked there. We usually jump in the car to go grab a chicken sandwich. Over the past month, we have averaged walking 6 miles a day. For a bunch of Okies that don't have easy access to public transportation and usually drive everywhere – it has been such a fun change of pace. I told the kids when we get home, we should walk to Chick-Fil-A. They were shocked to hear that they walk much further every day.
99.9% of the time the kids have had an incredible attitude about it. For the most part they are soaking it up too. There have been a couple days in the high 90s and low 100s that we all weren't loving it too much!
With the shortest legs in the family, our youngest has the most work to do to keep up with the rest of us. She rarely asks to be carried, but she does have her hard days and moments.
Somedays she just acts like the way the rest of us feel.
Sometimes you just can't go any further and you decide you crawl…up the Great Wall.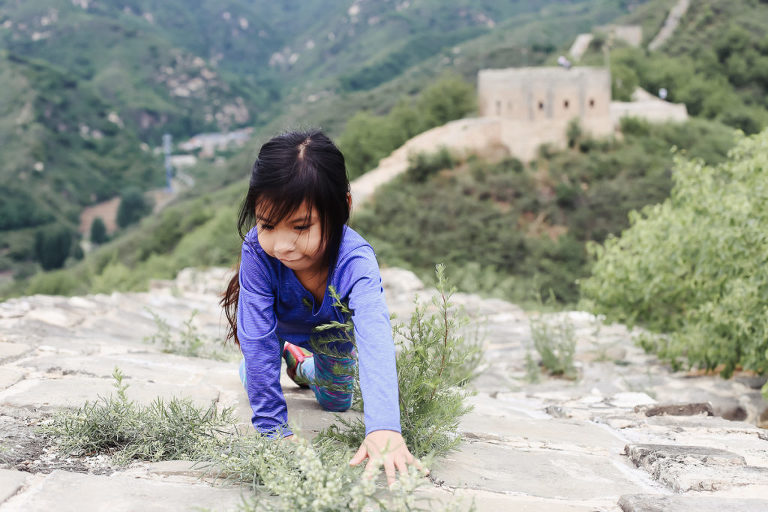 She was just being goofy with the crawling, but by the time we made it back down the road and began a walk back to our cabin (more about that later this week), she was done. The only problem was we had at least another mile and a half to go.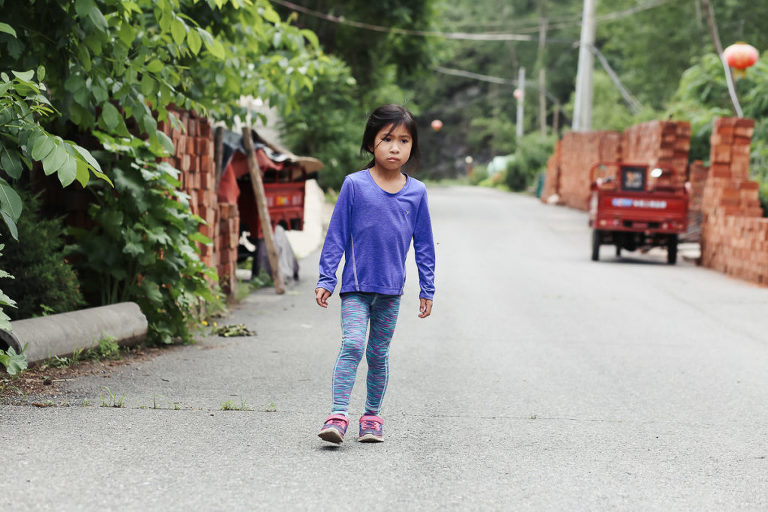 I handed my camera off to my older daughter, who on her own took this photo. It will be one of those memories I'll treasure even though it was so hard at the time. I offered to carry my youngest for "just a bit."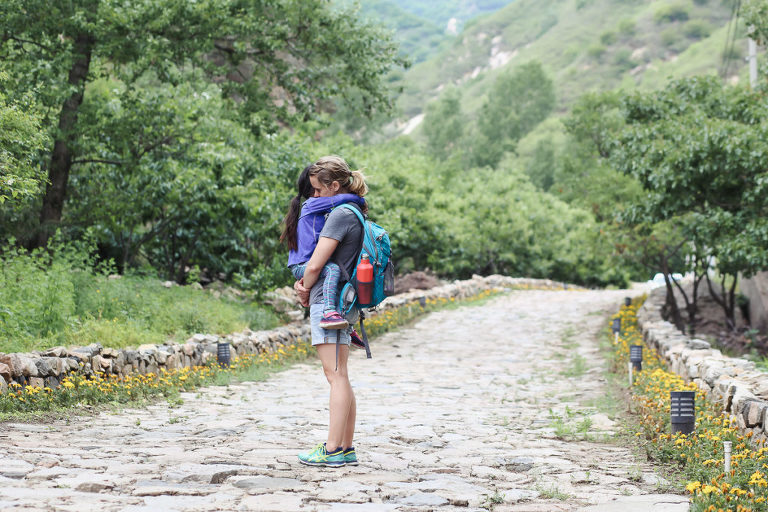 When she saw her big sister with my camera, she asked to take a picture. Lightbulb moment. I pulled out my phone and my two tired daughters made it back the remaining mile snapping pictures along the road. The walk took us much longer (the boys made it back 20 minutes before we did), but they made it with smiles on their faces.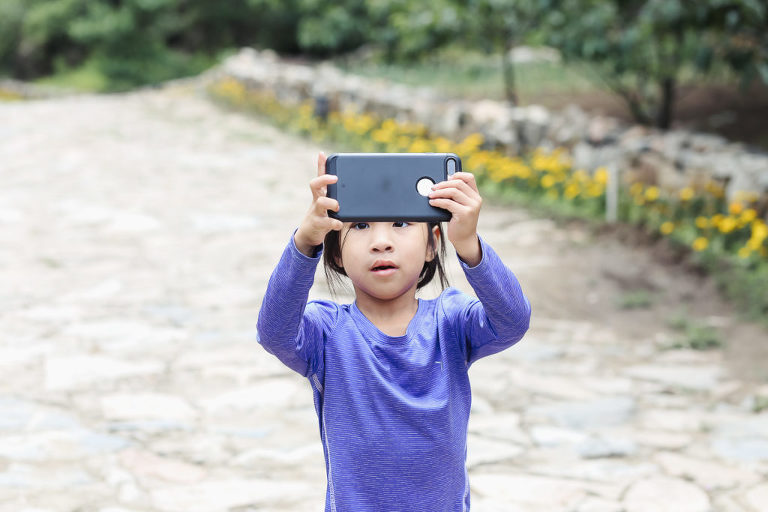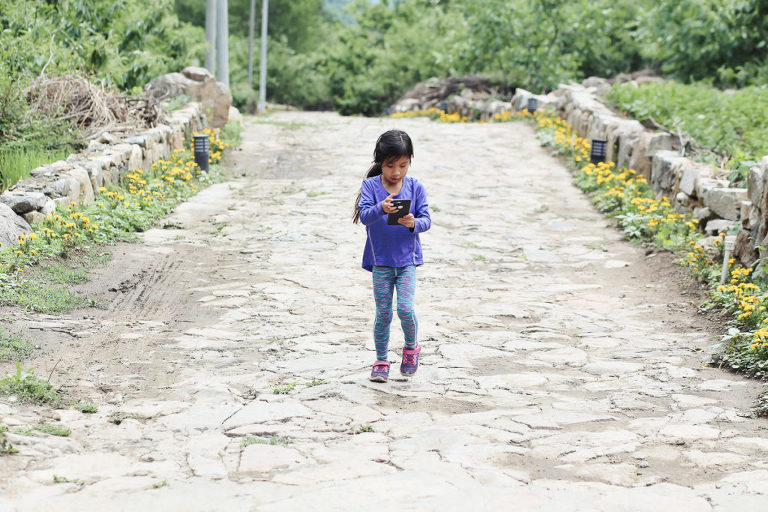 When it comes to walking, hiking, and climbing with little ones we try to be as creative and as distracting as possible. We play lots of games (make them up as we go), let the kids lead, eat lots of snacks, drink lots of water, and find ways to keep their little feet moving…even if it is a slow pace.