A huge portion of our time in China will be spent volunteering at New Day Foster Home. The boys and I get lots of time with the kids, while Chris and the girls are busy in other areas.
I have so many thoughts, emotions, feelings about these kids and New Day. I'm not at a place to put words to those thoughts, especially words for others to read. I have permission to share about the kids and advocate for New Day while I am here, so you will be seeing many more posts over the next 2 months about the faces you see below.
There will be posts as I process being an adoptive mom at a foster home in my daughter's birth country…and posts about being an adoptive mom and seeing this side of a child's wait for a family. Definitely not at a place for those posts yet, so this is going to be more of a simple introduction.
On my first day in the backyard area of New Day I watched a little boy throw off his braces in exchange for a scooter and he sped off across the yard. In an instant, I saw a picture of what this place is for these kids as they wait for their families – a place where they are thriving, overcoming and being loved.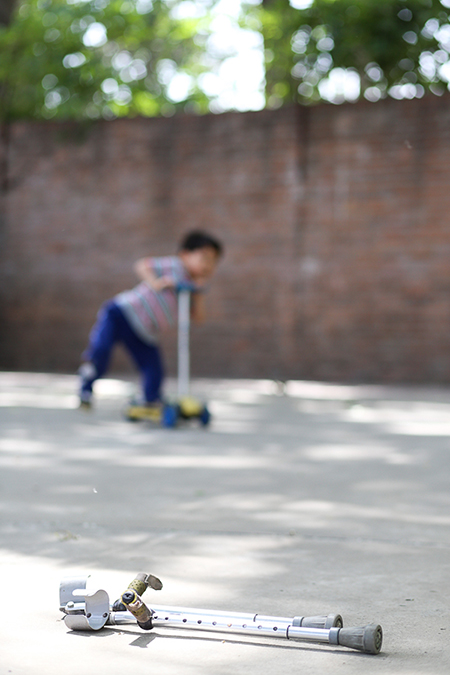 I quickly learned the little boy's name was Hudson and I introduced him to my Hudson. (I know SURPRISE I'm sharing his name now). Instantly, they were goofy together and bonding over their names. My Hudson anxiously awaits each day to find his buddy in the backyard. It is really a shame they don't have fun together 😉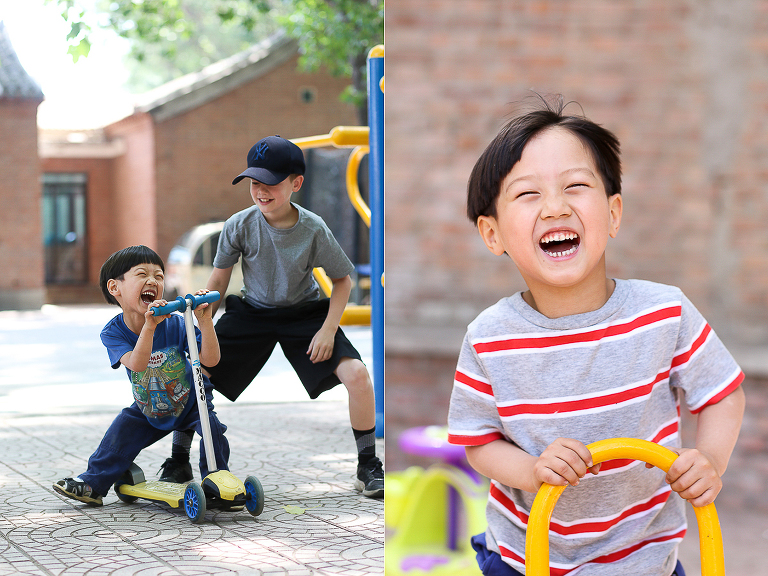 Corbett is volunteering in the preschool room. Honestly, I really wasn't sure how he would do with preschoolers. He is great with his sister and friends' kids, but a room full of preschoolers, I waited to see how it played out. Well, it turns out he can't wait to get to New Day each day and get in with his kids. He knows all their names and laughs at night sharing with us the funny things they do. It is pretty wonderful to watch him in this new role.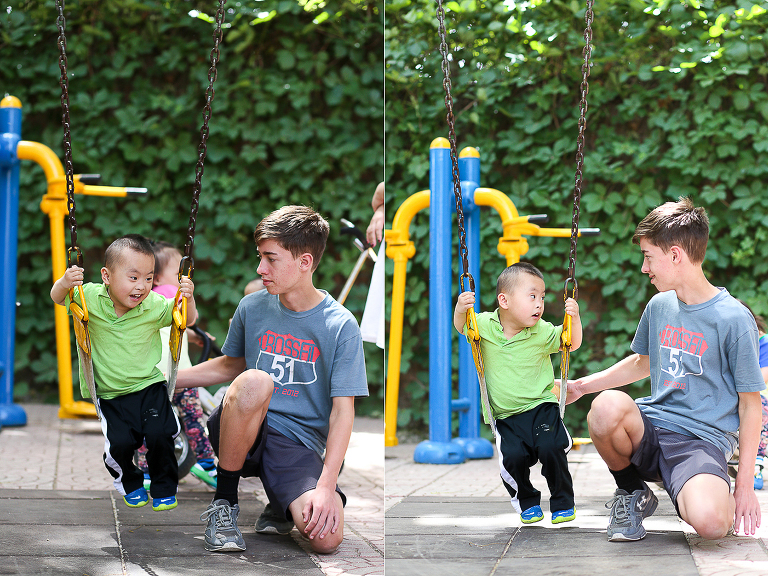 My youngest son joins us in the backyard for outdoor playtime too. He pushes little ones on strollers, chases the older ones and pretends to get kicked by those on the swings – much to their giggling delight.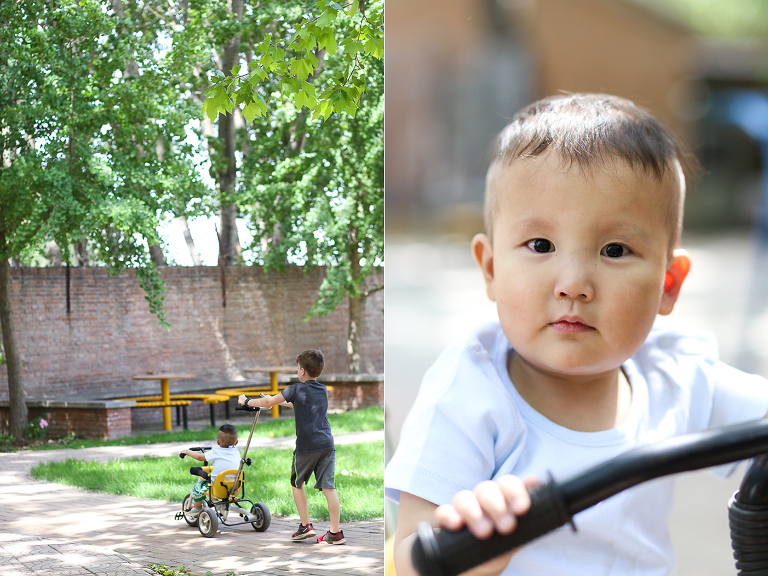 New Day Foster Home's core mission is to provide life-saving surgeries and a loving home to orphans with special needs from around China. All of the children came to New Day with complicated medical issues and are waiting for their forever families. Many of the children have had life-saving surgeries while under the care of New Day. A few of the children have been matched with adoptive families while most are waiting.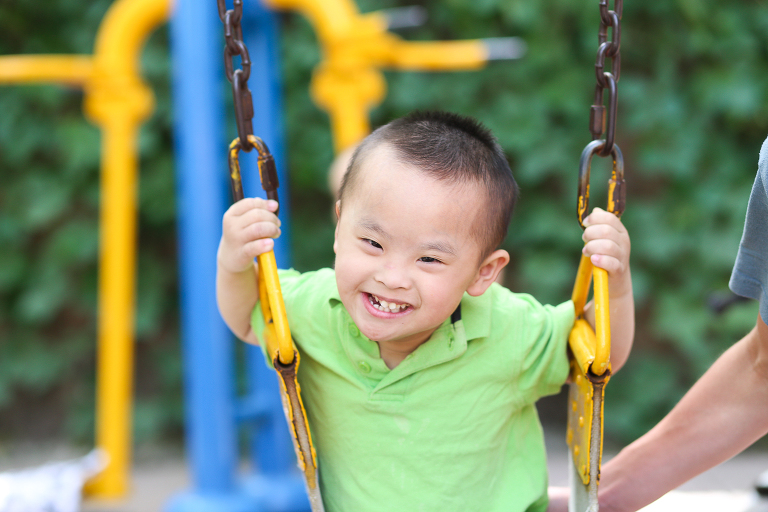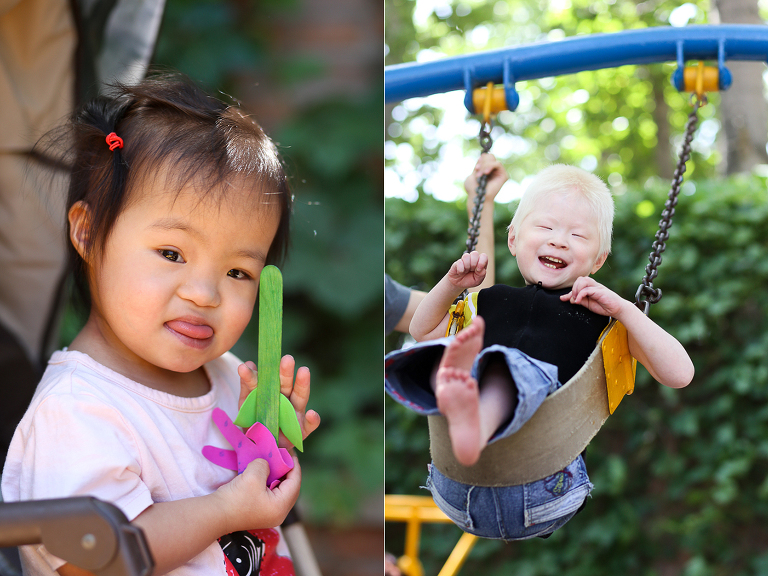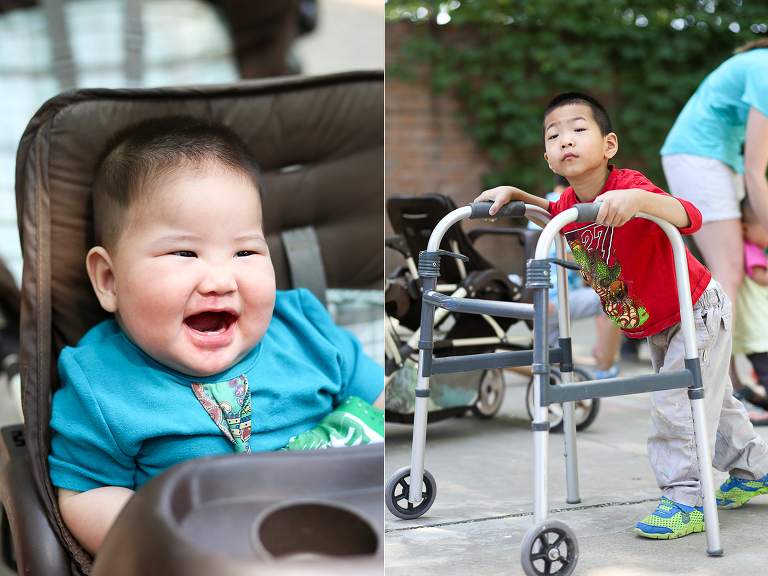 I am still learning about New Day and about these sweet kids. I can't answer specific questions about the kids or adoption, but the New Day FAQ page will be helpful for those wanting to know more. Look at the Our Children page to find out more information on each child (the kids I will be working with are from the Beijing Foster Home and Beijing Foster Families).
If you are interested in supporting the work of New Day, please visit their website for information on child sponsorship, surgery sponsorship, personal donations and corporate donations.
I have SO MANY ideas for things I want to write about regarding these these kids and this place…good thing I have a couple months to process things in order to write them!