Their smiles….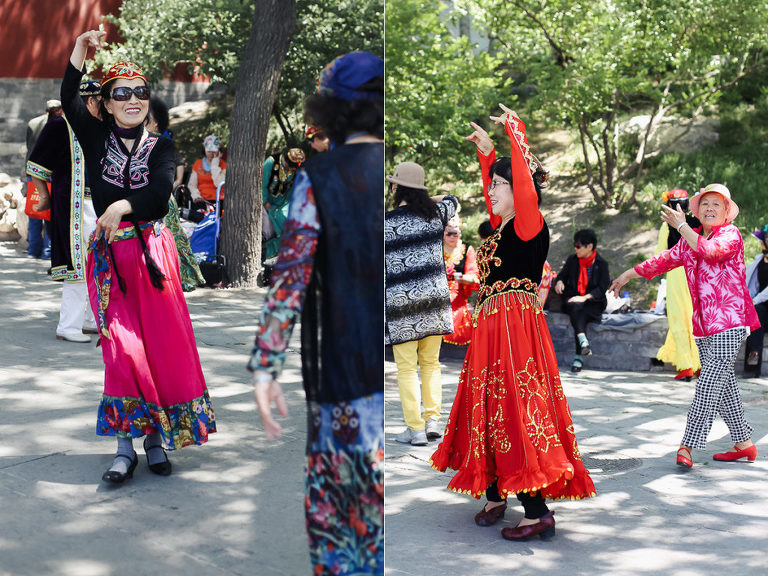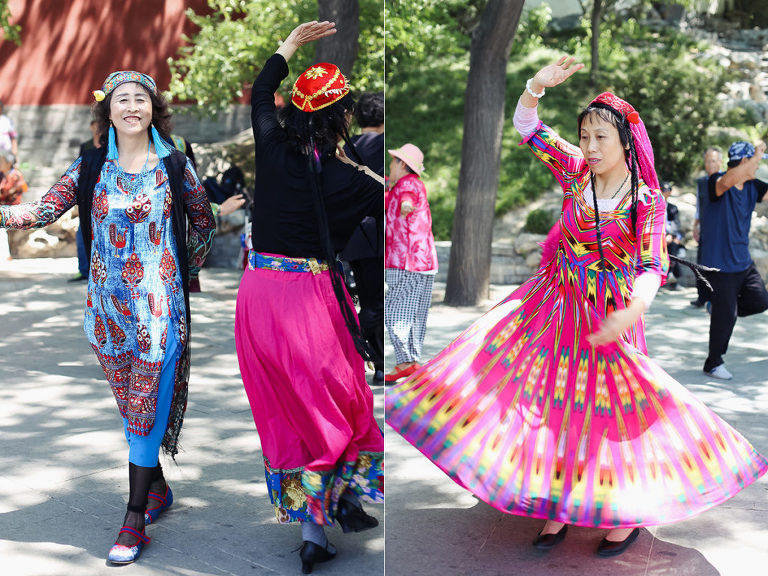 We stopped by BeiHai Park in Beijing while out exploring. The boys and I were walking around and came upon this group of dancers. There was a crowd made up of every generation gathered. The women dancing were mesmerizing – not because of the way their bodies moved, but the expressions that covered their faces.
Their smiles.
They were beaming. Watching their joy, it was impossible not to smile yourself.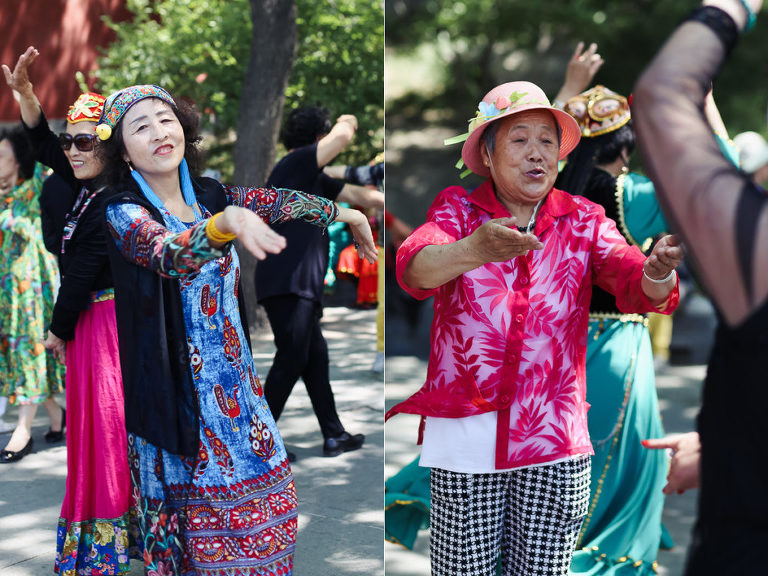 The boys immediately were adamant that we had to go find their sisters. They knew the girls would relish watching the dancing…and the chance to join in too.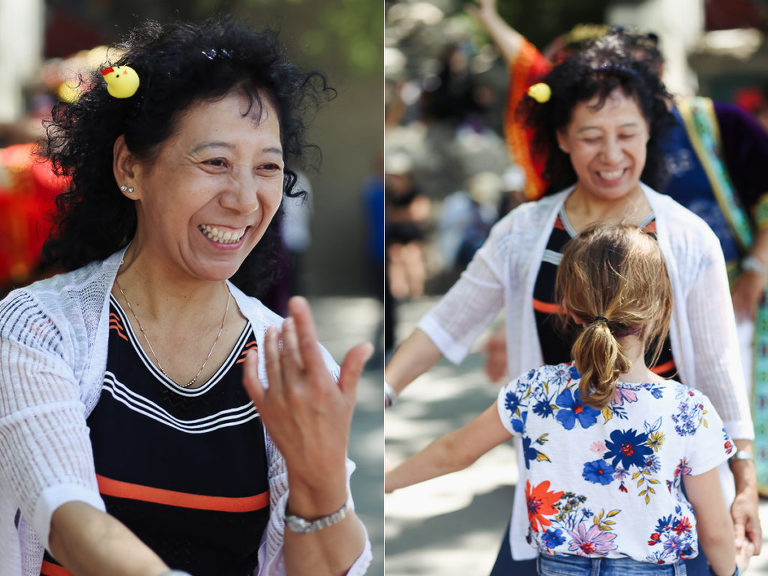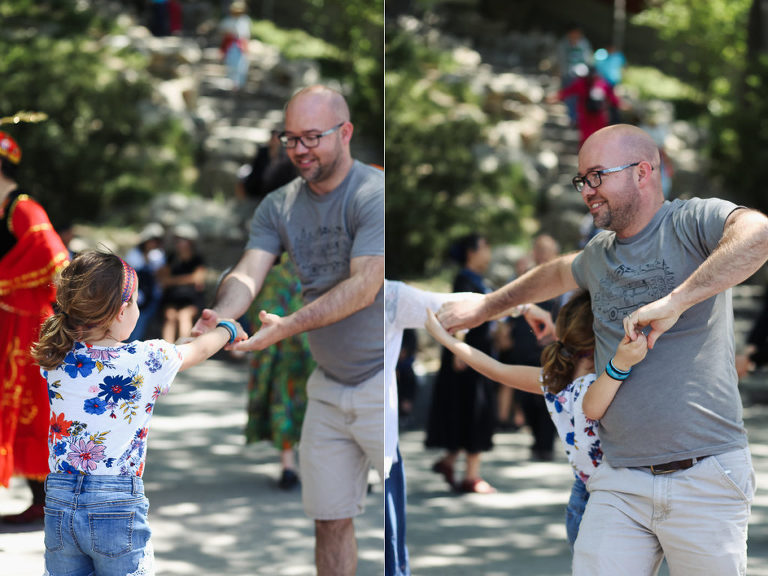 Nothing quite magnifies the differences between Chris and I than when we are in a crowd, especially when the crowd has public dancing. You'll find me hiding behind my camera – behind a tree or anything else. If someone tries to convince me to join, I have no problem sprinting the opposite direction.
Chris sprints to the crowd. He sprints to the dancing. I'm so thankful the girls have him and he has the girls!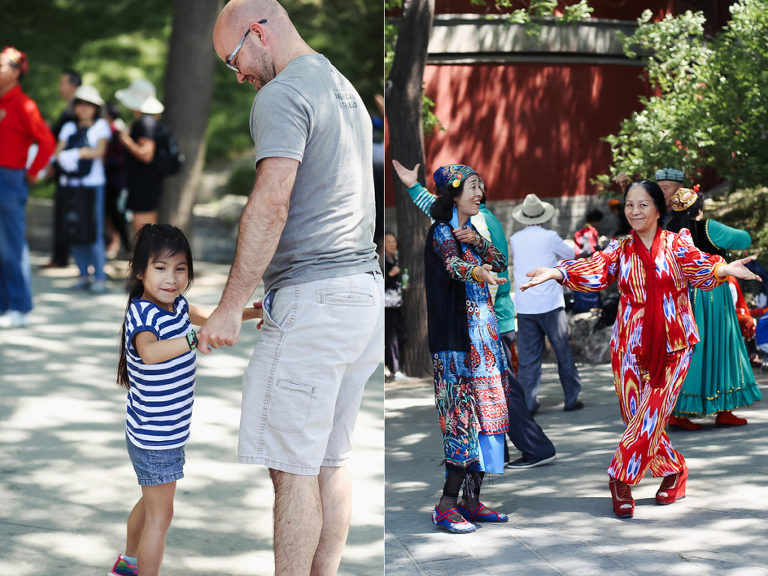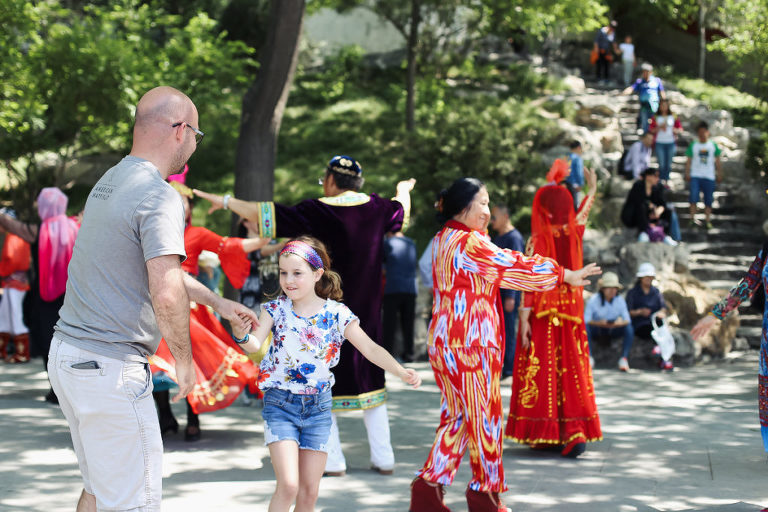 When my oldest daughter stepped away from the dancing, she was asked to pose for a selfie. She threw up the peace sign and smiled so big. This girl cracks me up.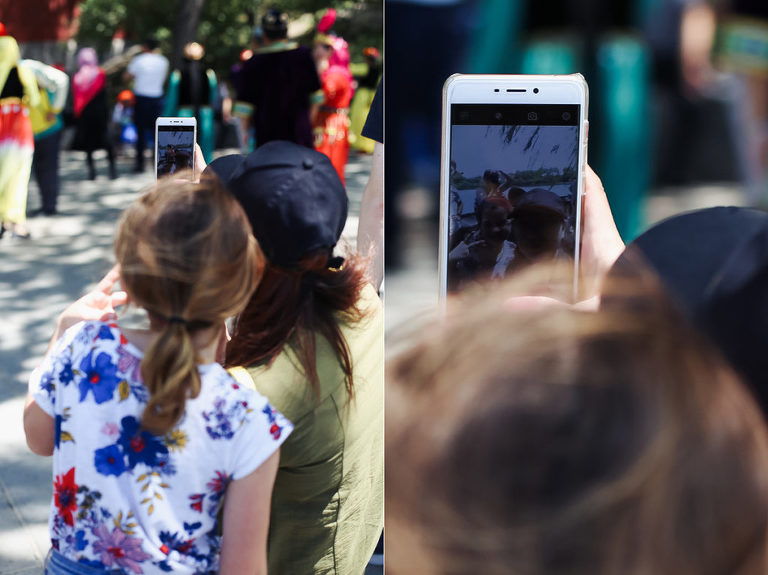 It is hard to believe we have already been here almost 2 weeks. The time is flying by for us. Over the weekend, we visited the Great Wall of China – that post will be coming soon. We are staying busy volunteering and exploring….and eating! The time change has me all messed up regarding blogging. I meant to post more last week and lost track of days and time zones. When my mom and father-in-law check in because there aren't blog posts, I know I better get back on track! This week will be better Mom!