We arrived in China, I have giveaway winners to announce and a big SnapShop sale in honor of Mother's Day – a lot to cover in this post!
We left our house Monday night and arrived to our apartment outside of Beijing Wednesday late afternoon. It has been a whirlwind last 7 days and I'm grateful to be on this side of travel – the adjusting to a new normal.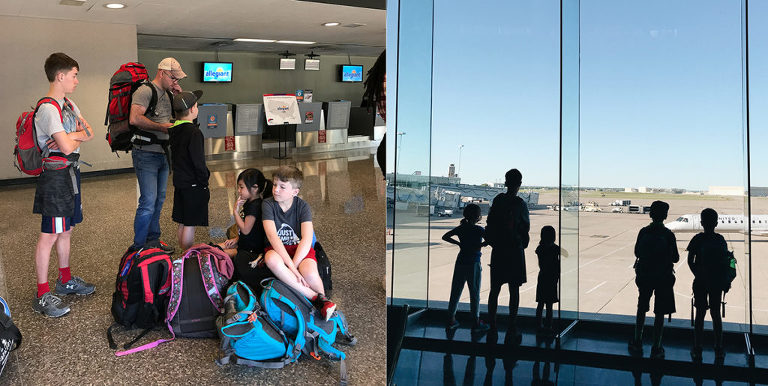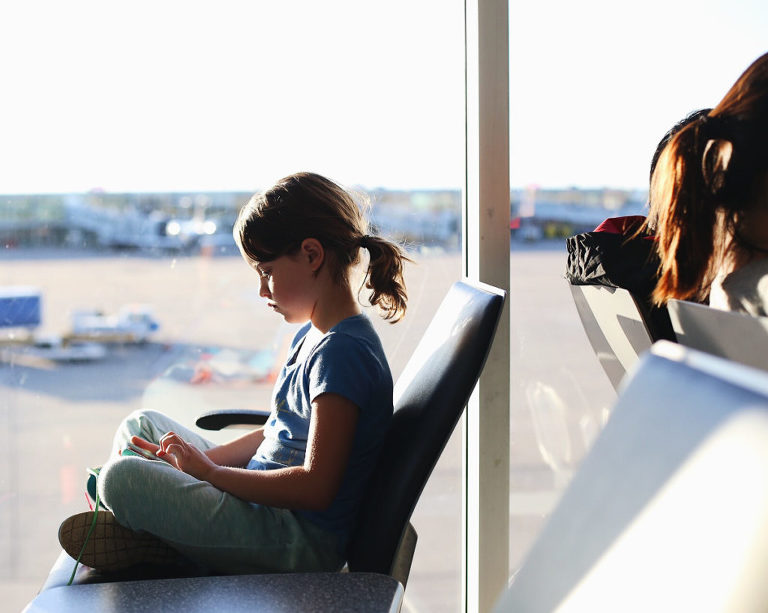 The kids did not mind all the extra technology time while waiting on planes to arrive.
As soon as we landed in China, the girls started FaceTiming with my sister and parents. I got the funniest video clip of a woman video-bombing them during their conversation with my parents. I've been sharing video clips on Instagram Stories. I thought about trying to combine the clips to post here, but I am not sure how to do that on WordPress. If anyone knows – let me know. Otherwise, for video clips you'll have to check out my Instgram Stories @underthesycamore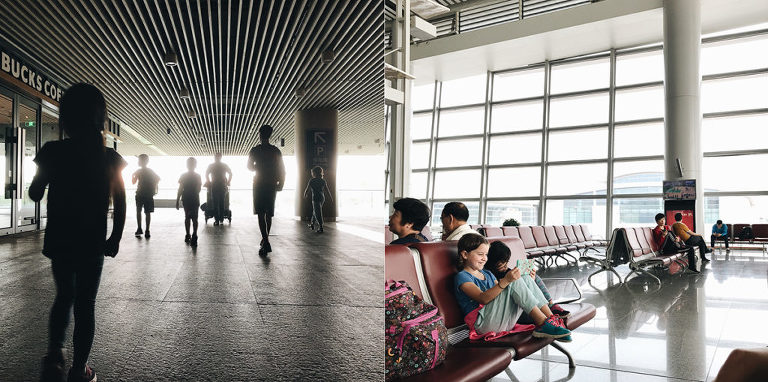 32 hours on planes, in lines and in airports…then a 1.5 hour drive across Beijing to our apartment. There was no trace of young boys in the way they handled traveling. Instead, I realized I was joined by 3 young men, who didn't crash until there was no longer a need for their help or leadership. When they finally did crash…they crashed hard!
We made it to our apartment, kept everyone awake for a couple hours, ate dinner and then went to bed. By the time we woke up the next morning, we were all pretty close to adjusted to the next time zone…a 13 hour difference. Complete exhaustion followed by a long sleep at the appropriate time has always helped us curb jet lag.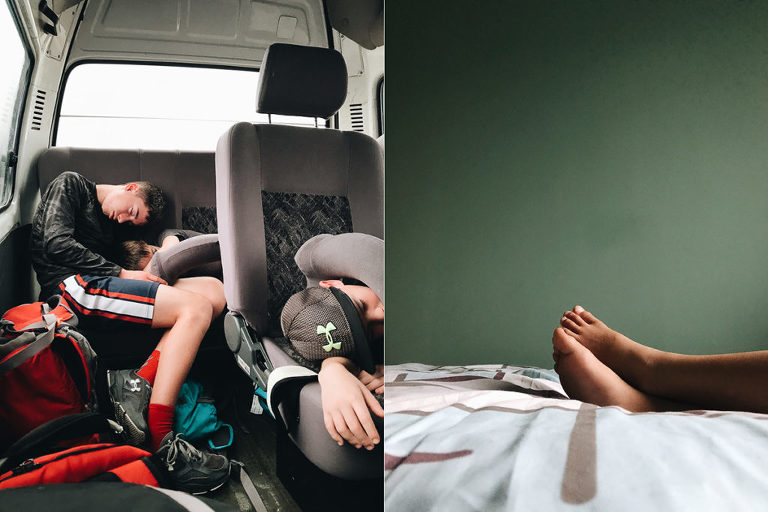 When we travel internationally, we always pack two things in our carry-on. Well, we pack more than that, but these two things are always included: instant oatmeal and instant Vietnamese coffee. You can pretty much find hot water anywhere, so these two things can hold us over a couple meals if we are in a bind. We ate oatmeal when we arrived to our apartment and again in the morning…then we were out and about getting groceries.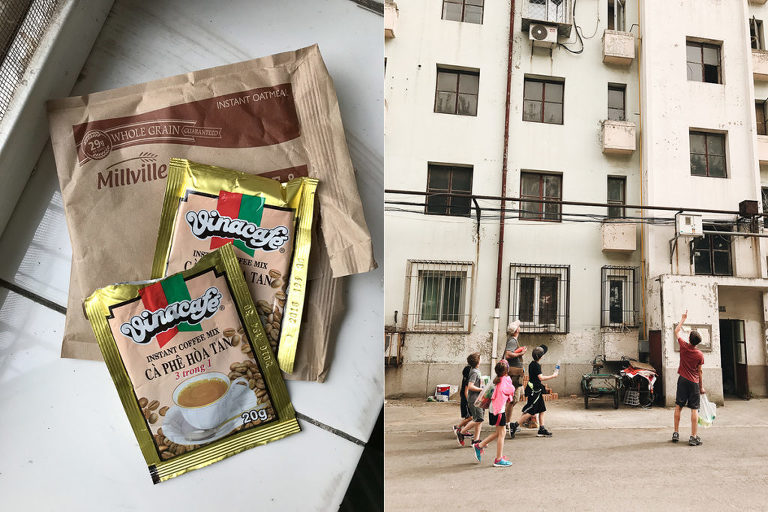 The next day we explored a bit of our surroundings…played basketball and found a little room for weight lifting. Needless to say, it didn't take us long to feel at home.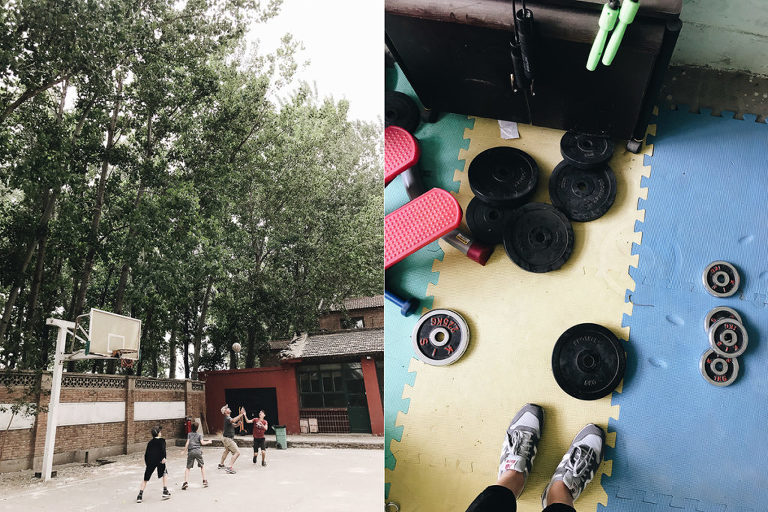 We are staying in a 2 bedroom apartment on the 6th floor in a 'village' outside of Beijing. It has everything we need and more. We've been diving into all the local food and taking in as much as we can. I have a ton more pictures, but I'll divide them up into posts. I am active on Instagram and IG stories, but for my own reference I want to be able to remember more details, so I'll still be compiling posts here.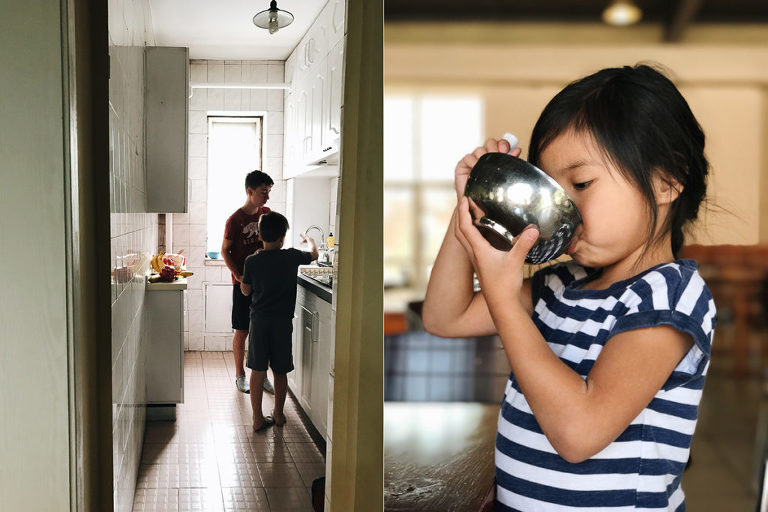 While I was traveling and getting set up in China, I hosted giveaways all week with 5 different businesses. Below you can find a list of the winners.

Giveaway winners are:
Mpix + SnapShop – Julianne (Julianne.m…)
My Fair Ellie + SnapShop – Heather (hms…)
Bought Beautifully + SnapShop – Kathy (skw…)
Pink Lemonade Handmade + SnapShop – Debbie (debbie3…)
Binxy Baby + SnapShop – Jodie (Jodies…)
*Winners will be contacted this week.
For those of you that were hoping to win a SnapShop membership, but didn't…well, today starts a Mother's Day sale. I only offer 50% off registration twice a year. The code will end on May 9th…so, now is the time to sign yourself up or a friend. It is also a good time to give anybody a hint on a Mother's Day gift idea 🙂