Over the last few years I have received several emails asking for suggestions related to where to eat in Tulsa and what to do. As a lifelong Tulsa area native, I figured I need some Tulsa posts on my Travel page and my mind usually goes blank when I try to respond to those emails! So, starting with this post I am going to highlight my favorite parts of Tulsa. Granted…I'm leaving the country in a week, so I'll have to pick up more Tulsa tours in the fall.
Spring and fall are ideal hiking seasons in Oklahoma. The summer gets really REALLY hot and it just isn't as fun, at least to me, to hike in the middle of summer. Surprisingly, there are quite a few beautiful hikes in the Tulsa metro area. One of our favorites is Turkey Mountain.
I will note that it is not a mountain…it is about the closest thing Tulsa has to a mountain. If you are from Colorado, you might call it Turkey Hill. Back to my main point – Turkey Mountain is a Tulsa treasure.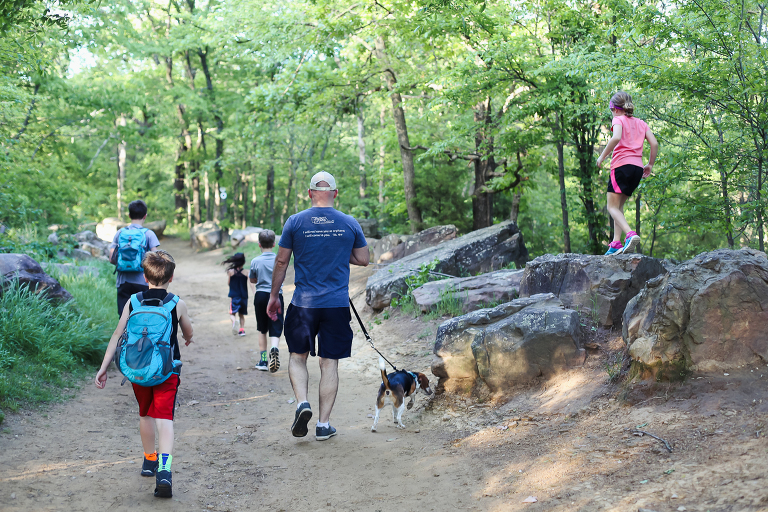 Turkey Mountain is an Urban Wilderness Area. It consists of numerous trails, 2 ponds, rocks and paths over 300-acres of undeveloped land. It is a local favorite for hikers, mountain bikers and equestrians. It is also dog-friendly (but you must keep dogs on a leash).
The east trails take you towards the Arkansas River with beautiful views of Tulsa.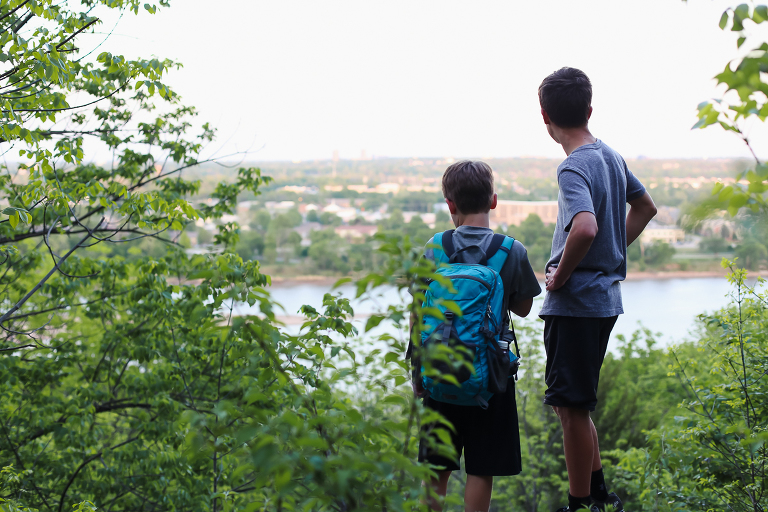 We can and do spend hours when we visit. It is easy to get lost, figuratively and literally, among the trees and trails. I usually pack a backpack with snacks (fruit, nuts, trail mix and CLIF Kid bars are our favorites) and water bottles – don't forget your water!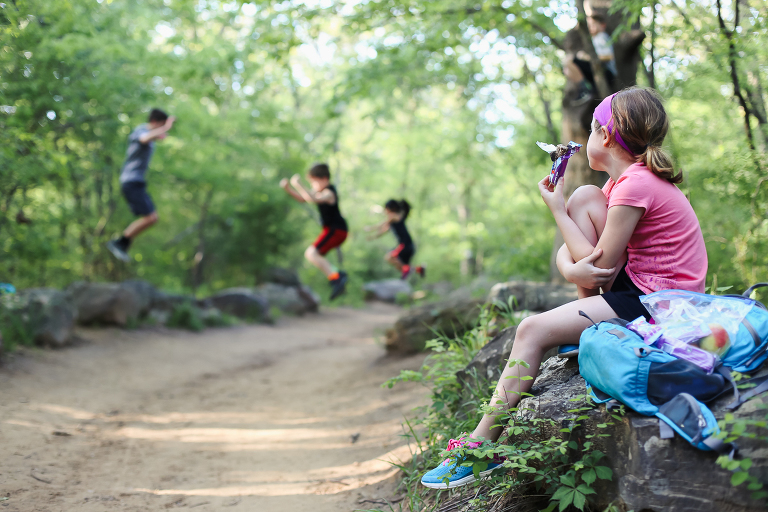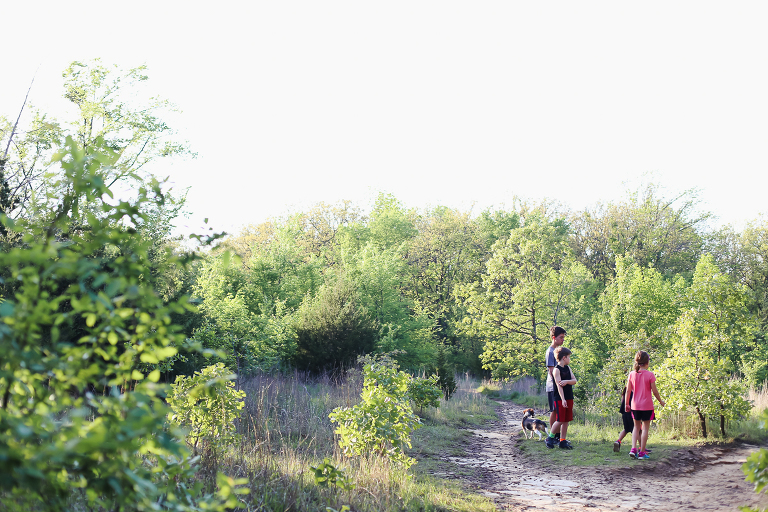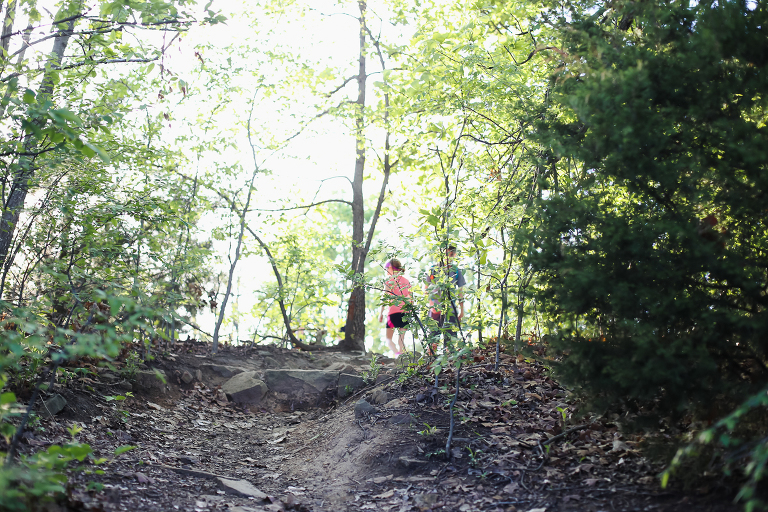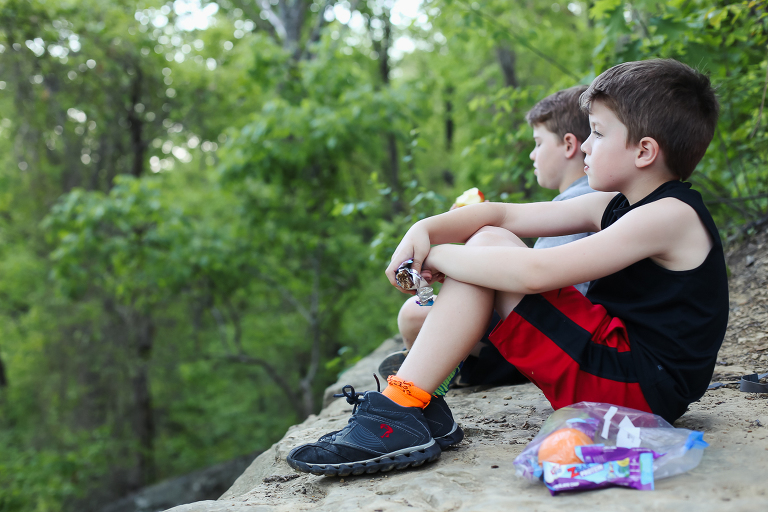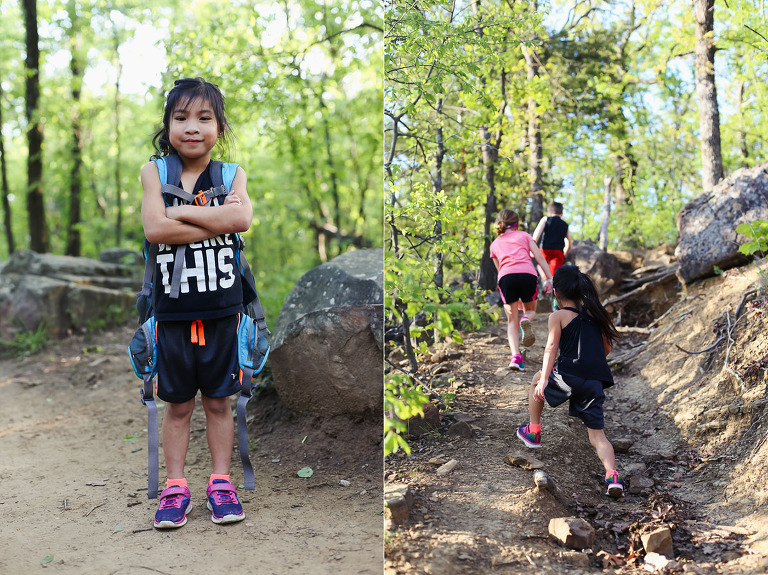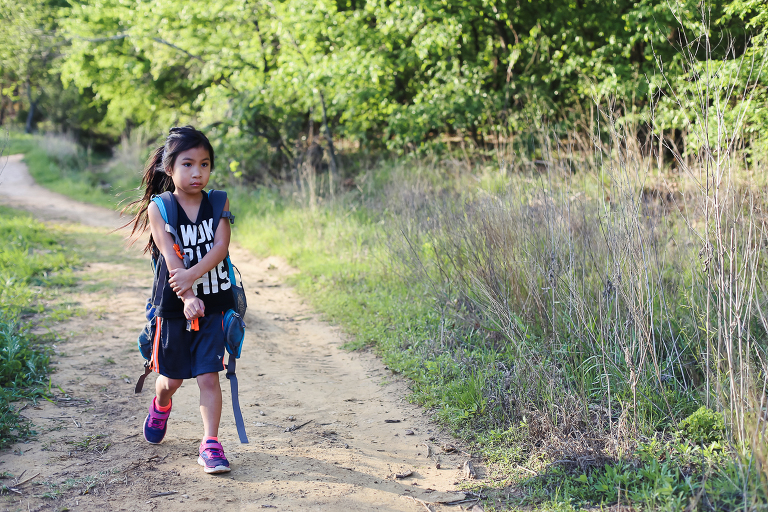 The kids' backpacks have a built-in safety whistle. I have a love/hate relationship with that feature.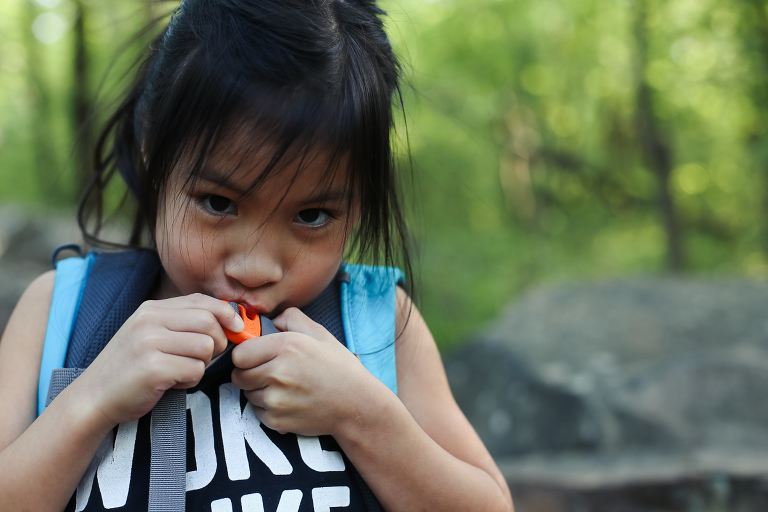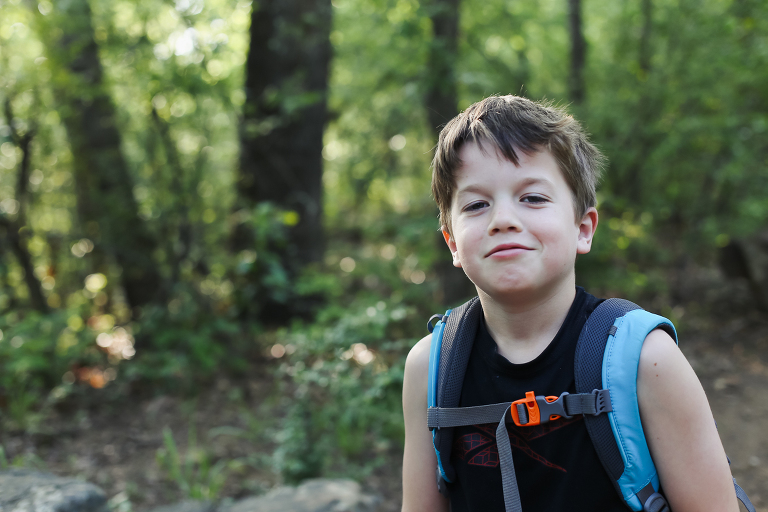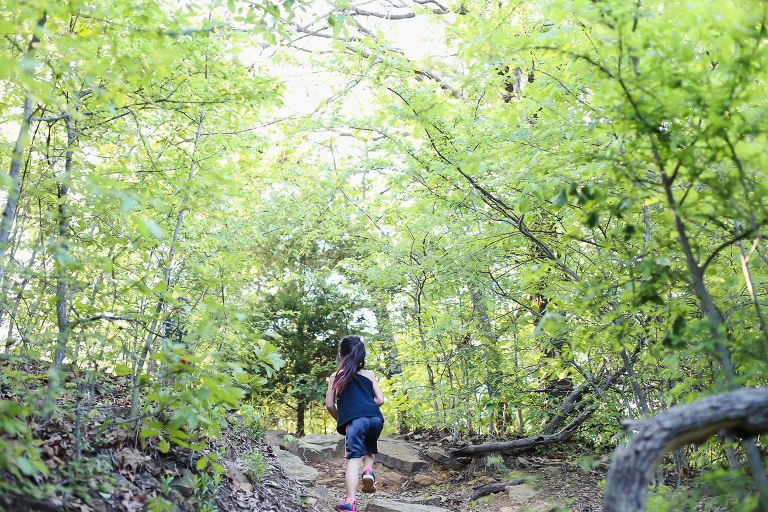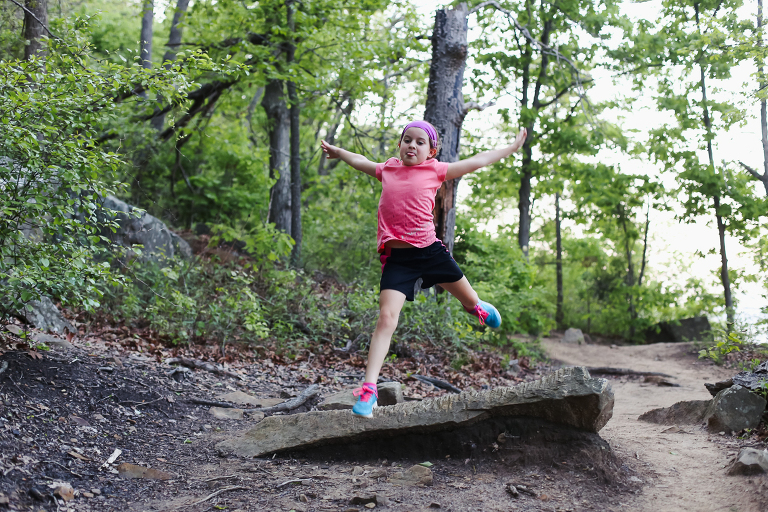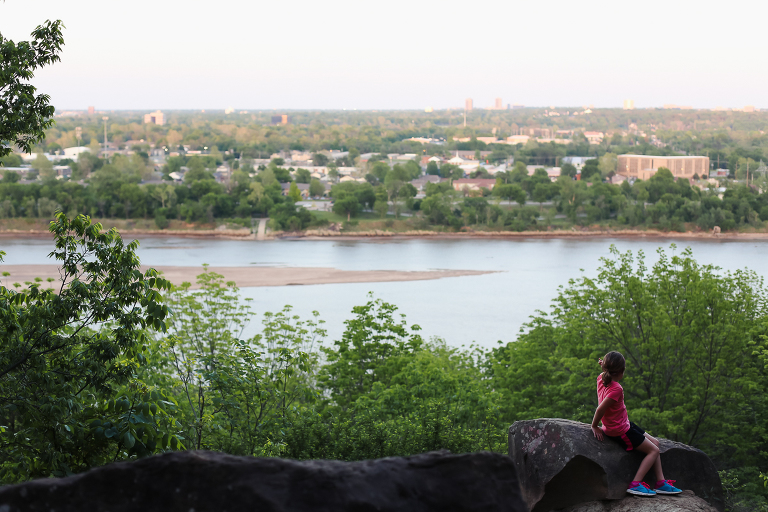 Six years ago, Chris and I participated in The Warrior Dash held on Turkey Mountain. It was back when we were in the trenches of adoption paperwork and I was physically, emotionally and mentally barely hanging on. I'd like to try that race again!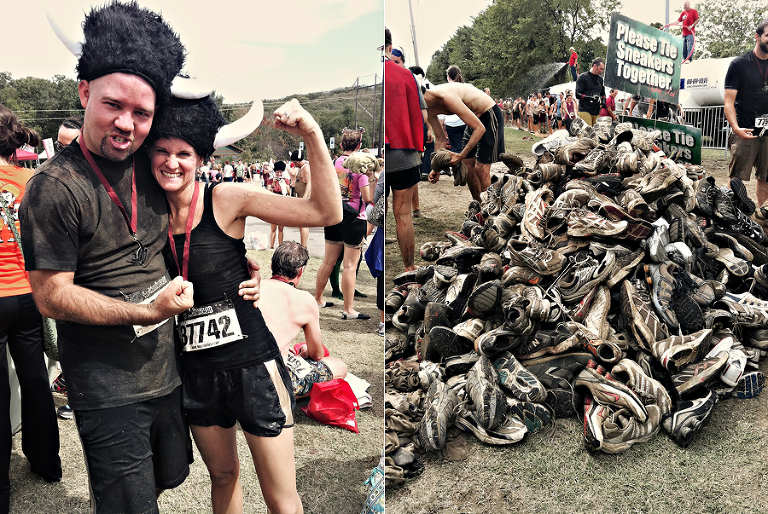 For the last couple years, we've started Thanksgiving Day with our Crossfit 51 friends at Turkey Mountain chasing a couple trainers dressed as a turkeys and doing a group workout. It has become one of my new favorite family traditions.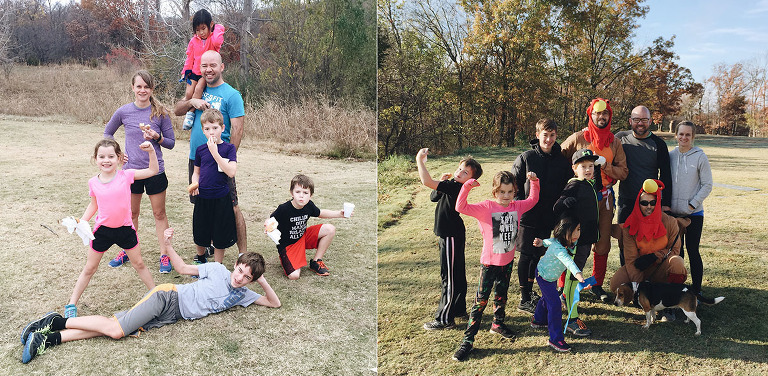 In short, Turkey Mountain is a quick escape when you want to get out in nature, but don't have time to make a long drive. Within a mile of retail and restaurants and right off a major highway, it has easy access and is close enough to town to make it a short or long visit. It is always clean and you'll be hard pressed to find someone unfriendly on the trails. If you do, just smile and wave anyway.
My tips if it is your first visit to Turkey Mountain:
There are bathrooms near the south parking lot. If you have kids, I'd be sure to stop there first.
There is a trail map at the south entrance. It might be handy to snap a picture of it before you set out on your hike.
My phone GPS usually works on the trails and we've had to use it a few times.
If you are hiking, be mindful of the mountain bikers and give them room.
Pack snacks and water – well, this is always my tip if you have kids with you!
There are often fantastic events (runs, hikes, races, etc.) on Turkey Mountain, be sure to check out the Turkey Mountain event page.
There are open areas for hammocks, slack lines and a small playground that mimics landmarks like Delicate Arch.
We typically visit during the week and it is rarely crowded. If you are visiting on a weekend, you might need to try more than one parking lot to find a space.
If you have really small kids, here are my tips for hiking with little ones.