A couple of weeks ago, we drove to Illinois to watch one my nieces in a track meet and another niece in her high school musical. In between events, we made a quick decision to stop by Casey, Illinois – a small town full of big things. It was a little out of our way to stop, but how often do you get the chance to see several of the World's Largest items on one town street?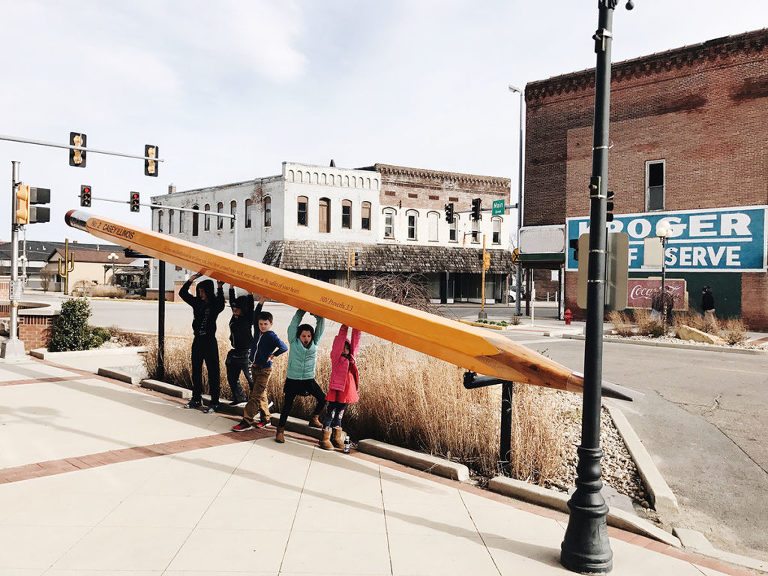 Approximately 4 minutes after arriving in town, we ran into a camera crew. I immediately turned right back around and out the door. Chris smiled and was interviewed for a German tv show. This is such a reflection of our personalities!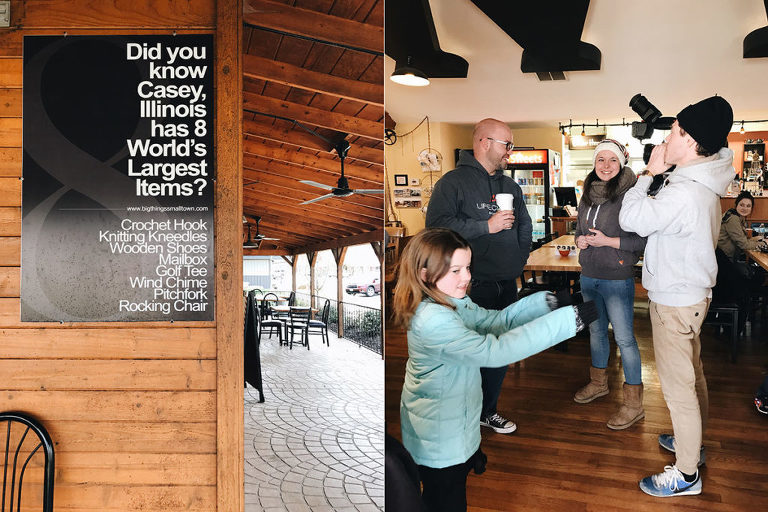 The World's Largest mailbox. You can actually mail something from inside and the flag will go up. We should have done bought a postcard in the candy shop and mailed a postcard. Those are my kids & Chris in the mailbox.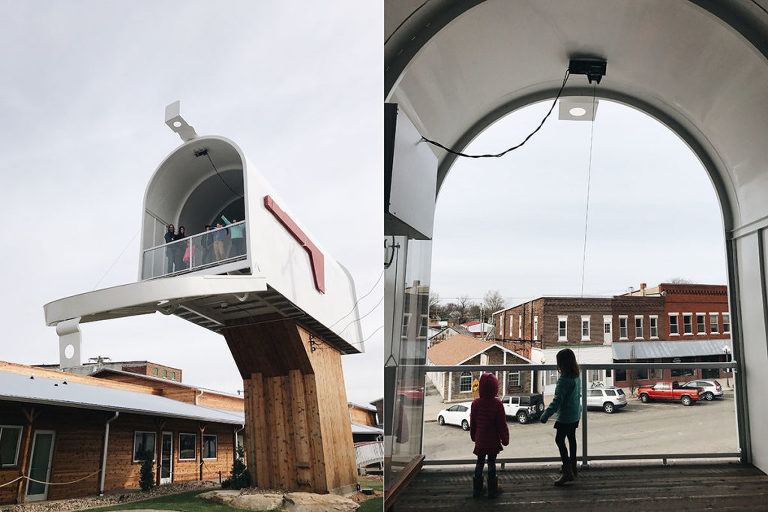 Hey teenager, take a picture with your mom.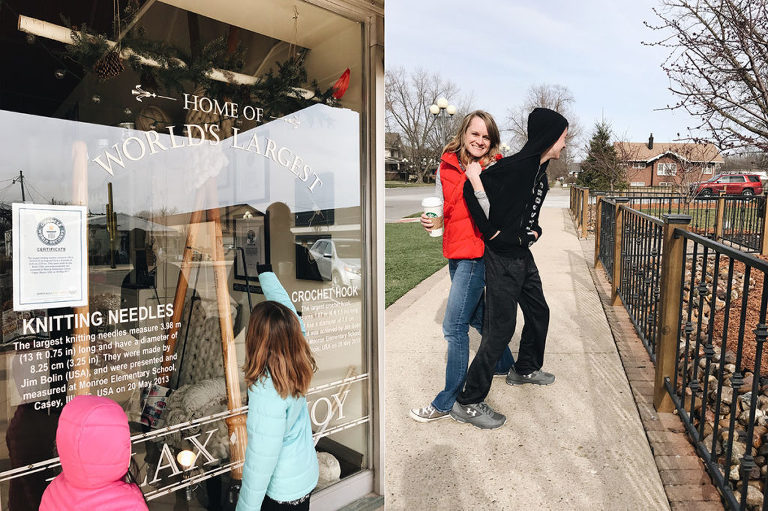 World's Largest rocking chair and wind chime.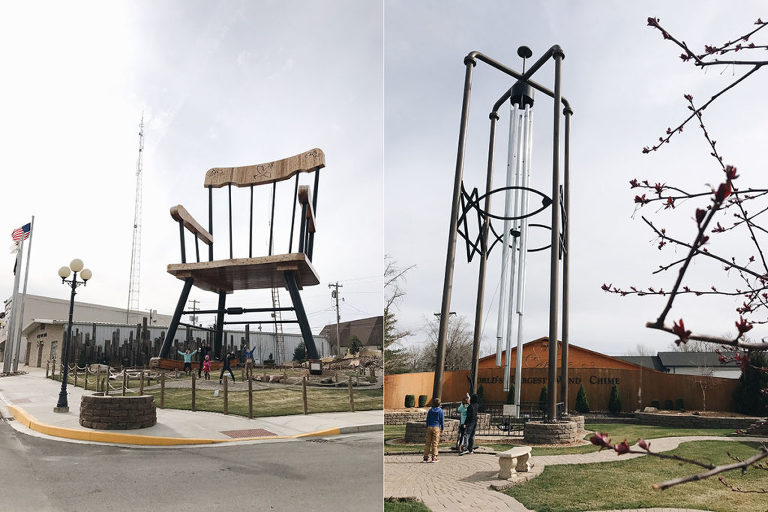 A big birdcage – perfect for blocking the door and enjoying my coffee.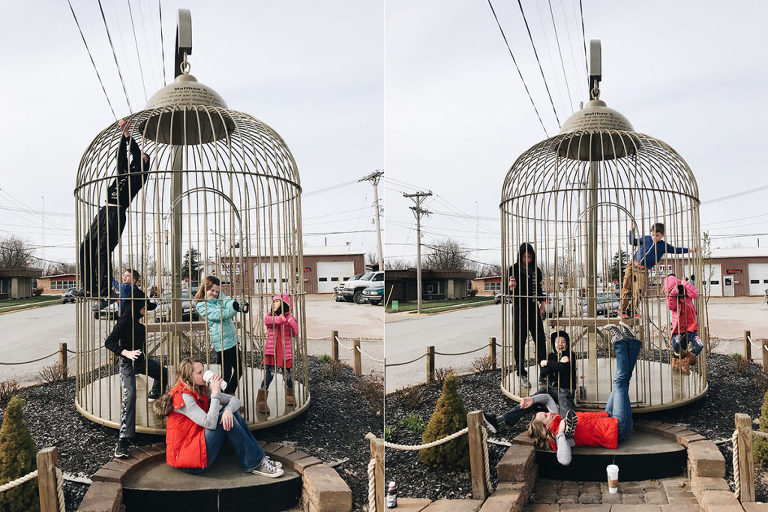 Chris and I have a goal to make sure our kids have lots of "remember that road trip when mom and dad made us stop for ________?" stories. A town full of big stuff…definitely a stop the Campbells needed to make.
You can find more about Casey, IL in the following places: