Often the activities we do as a family tend to cater more towards our older kids than the girls. The girls are always in the mix of everything and I forget that their experiences as 5 & 7 year olds is so different than their brothers. It isn't a bad thing, it is just different. I'm sure most families with a span of ages can relate. This weekend we made a stop that catered to the girls by visiting the Oklahoma WONDERtorium – a children's museum in Stillwater, OK.
It was incredibly fun to watch the girls dive deep into role playing and the exploring the 'adult' world through interactive exhibits. They surprised me with the areas they loved the most. My youngest had two favorites: working the desk at the doctor's office and using crutches.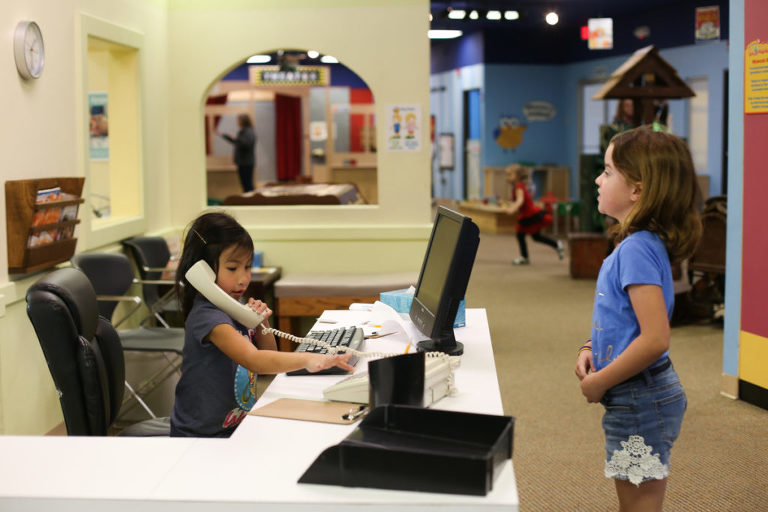 These two in roles I could definitely see one day – radio DJ and research doctor!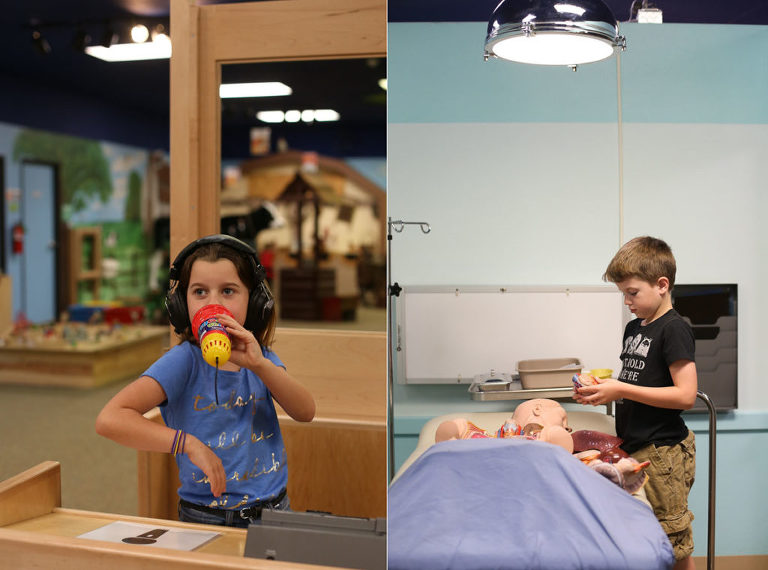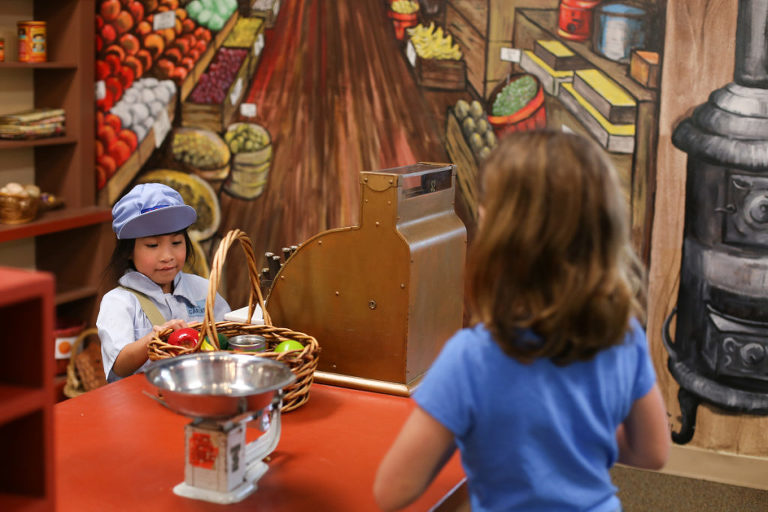 My oldest is studying biology and recently wrapped up a unit on the cardiovascular system. I challenged him to name all the parts…and put the body back together.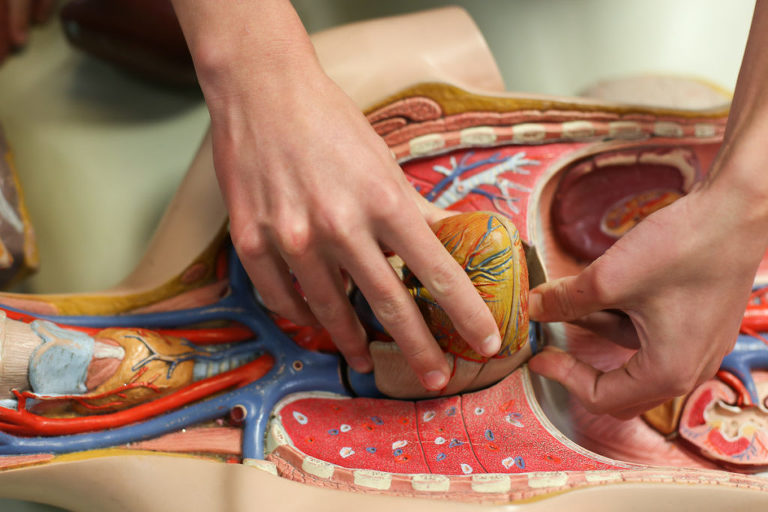 Most of the role playing exhibits captured the girls' attention. The boys stayed busy in the areas with building and puzzles.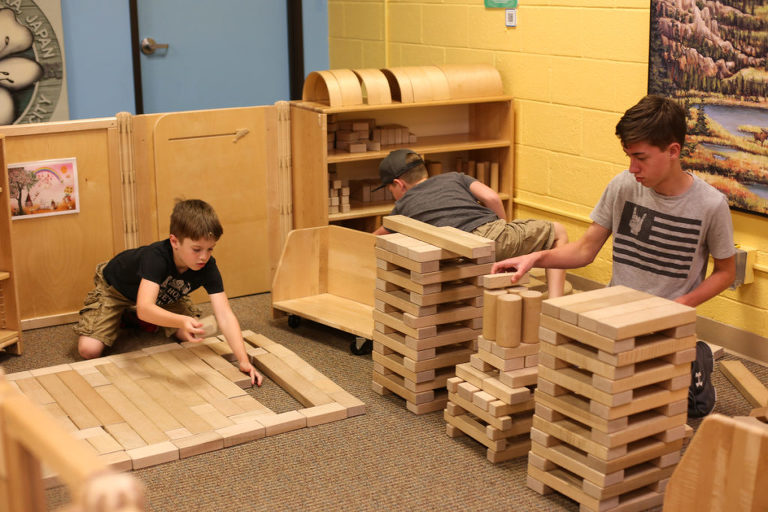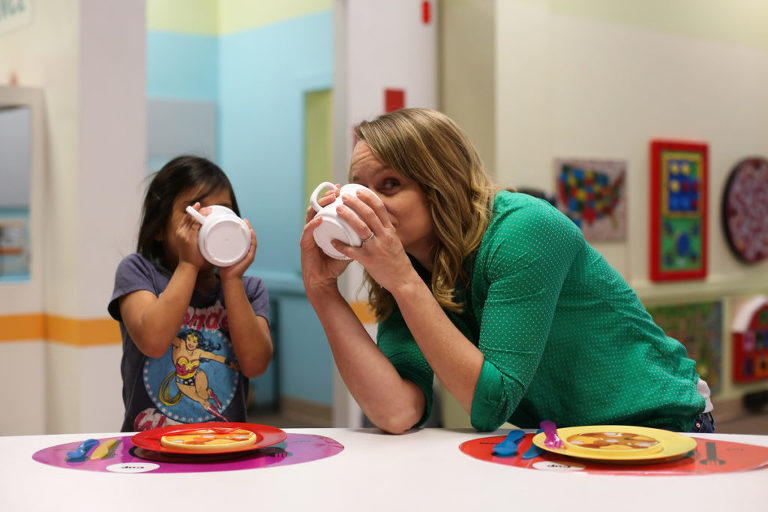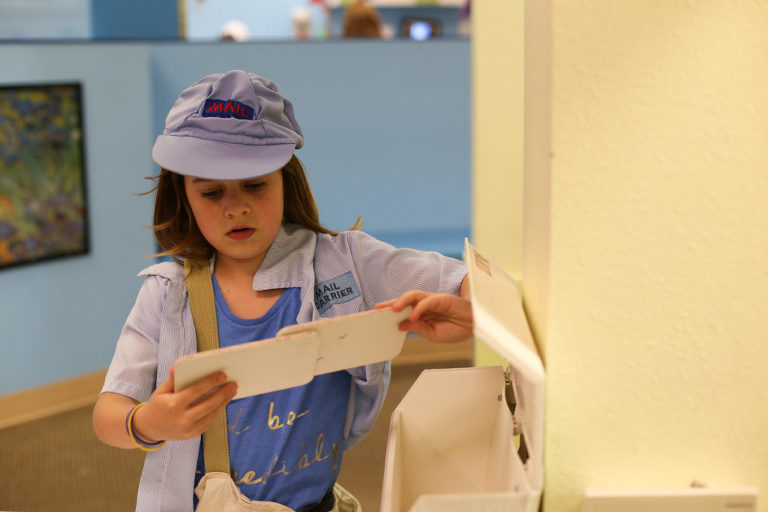 The crutches. She spent a close to 3 hours walking around on those crutches. She is now asking for crutches and a cast for her birthday. The boys spent a third of their time at the Amazing Airways wall. They could change up the flow of air and had non-stop challenges on who could catch the most flying objects. I need to install one of those at my house!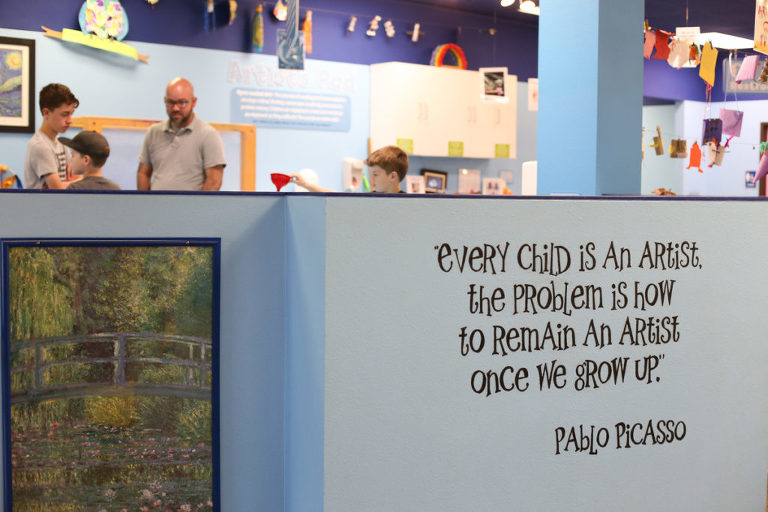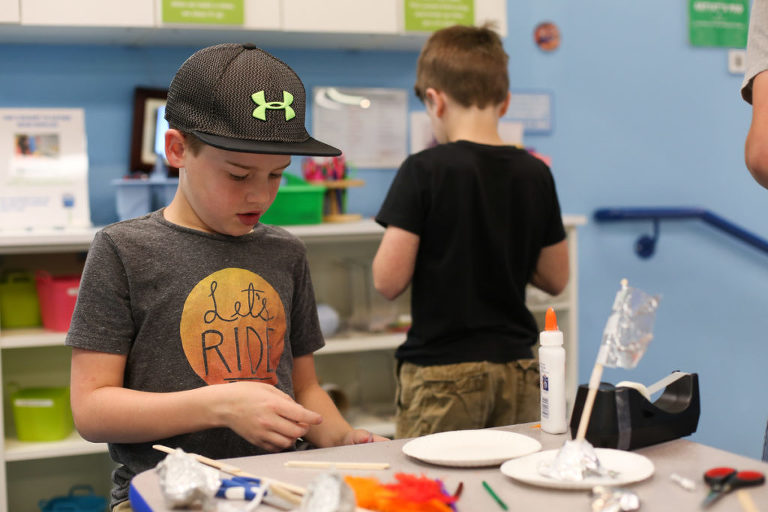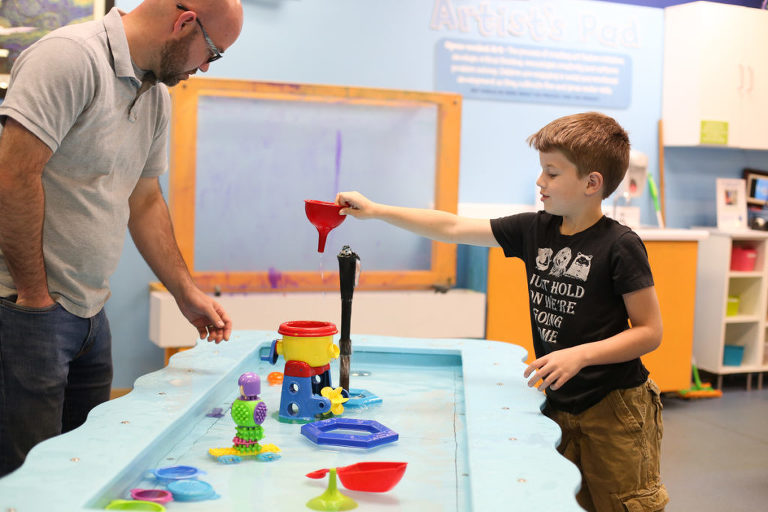 We spent about 3 hours in the various parts of the museum, which was a lot longer than I though we would. When we first arrived I realized it was a smaller museum, so I wasn't sure how long the kids would be entertained. I think the girls could have stayed even longer. We were there in the afternoon, so it was not very busy. The kids could all be in different areas and I could still see each of them. By the time we made it to this final room, we were all getting hungry. The boys probably could have spent a good hour just building in here!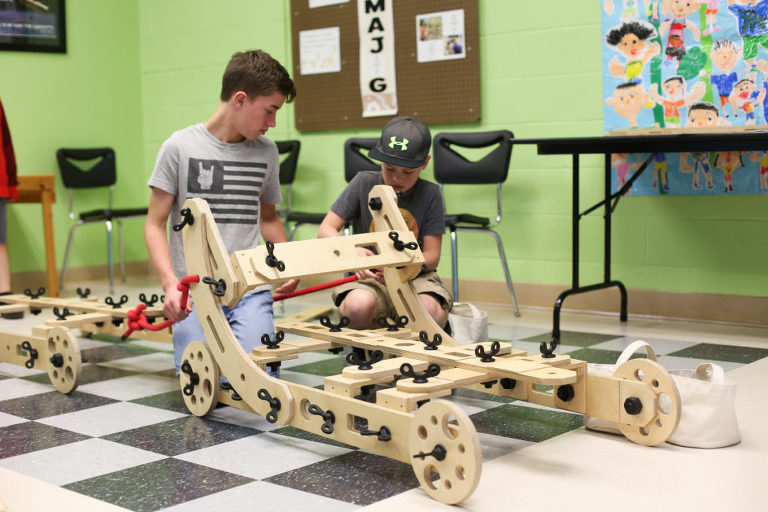 The girls (5 & 7) were perfect ages for the WONDERtorium. My boys (9, 11, 13) were a bit old, but they had a great time, too. It is wonderfully geared more towards the imaginations and curiosity of the younger ages. By the time we were in the car, my girls were already asking to go back.
For more information on the Oklahoma WONDERtorium, visit these sites:
Website | Instagram | Facebook | Trip Advisor | YouTube


After the museum, we thought it was only right we introduce the kids to a Stillwater (and Oklahoma) icon – Eskimo Joe's. We knew it would be best to arrive in between lunch and dinner to avoid the crowds and rambunctious sports fans 😉
The weather was so beautiful. We don't eat out very often (big family of big eaters means a big bill!). As we sat there waiting for food everyone just talked. It was relaxing and fun. There was a season that eating out with a bunch of babies and toddlers was absolutely not worth it. Even if everyone was happy and well-behaved, it still wasn't necessarily fun and it definitely was not relaxing. I felt bad for all the college students that they were missing out on all the fun at my table!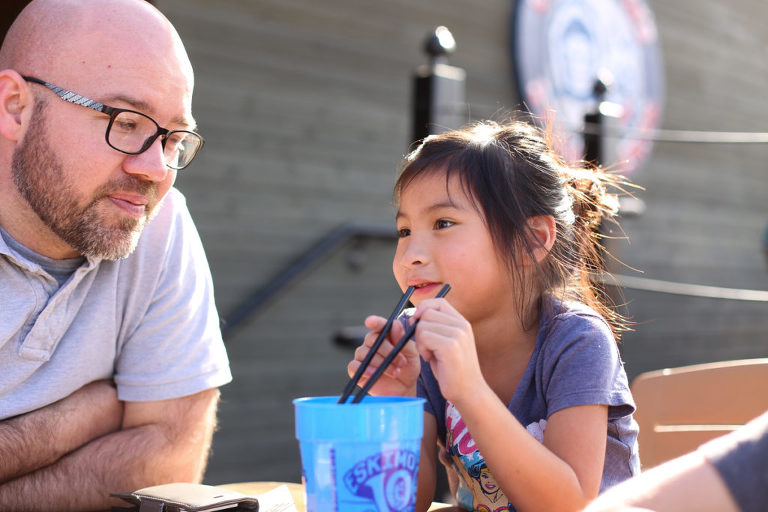 Not far from Eskimo Joe's is a huge Bumblebee Transformer (Optimus Prime is down the road). We stopped for a few pictures and then visited the OSU Botanic Garden to burn off all the burgers and cheese fries we had just consumed.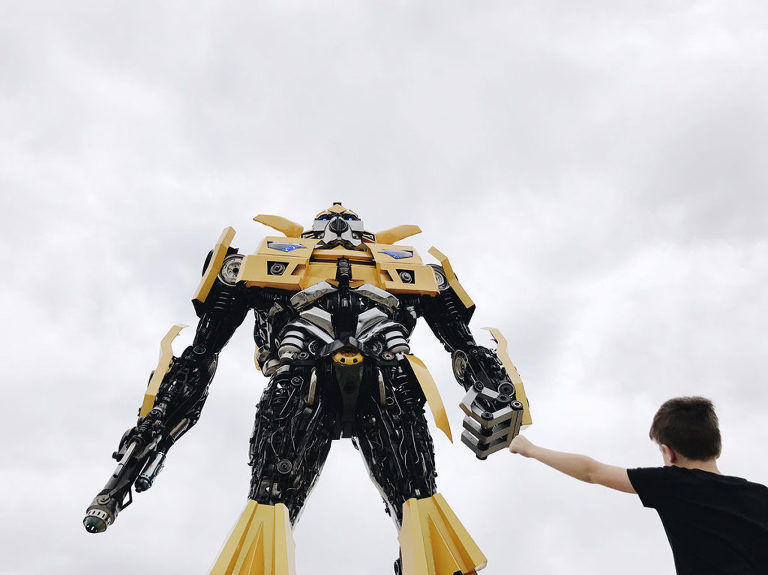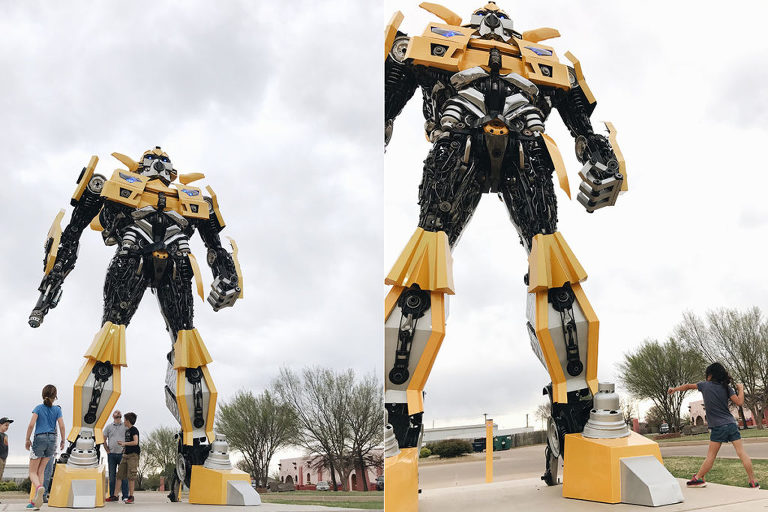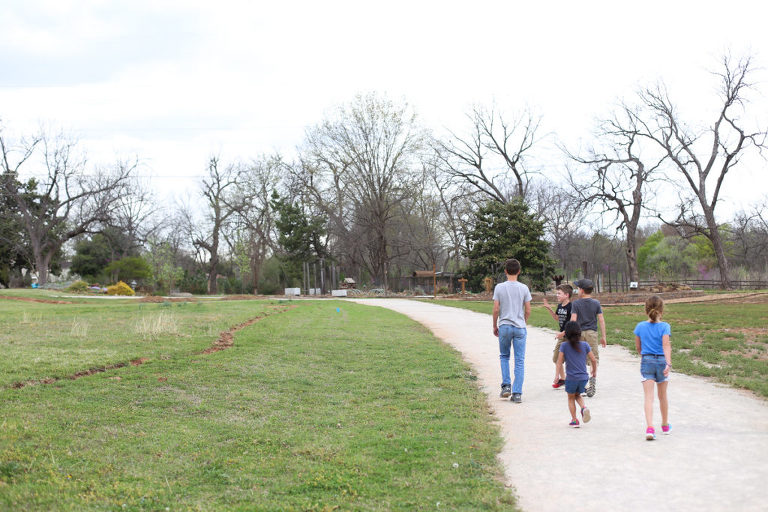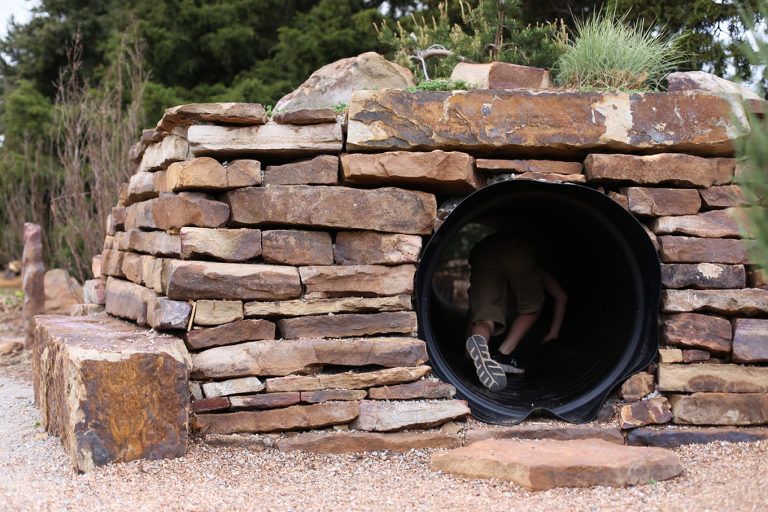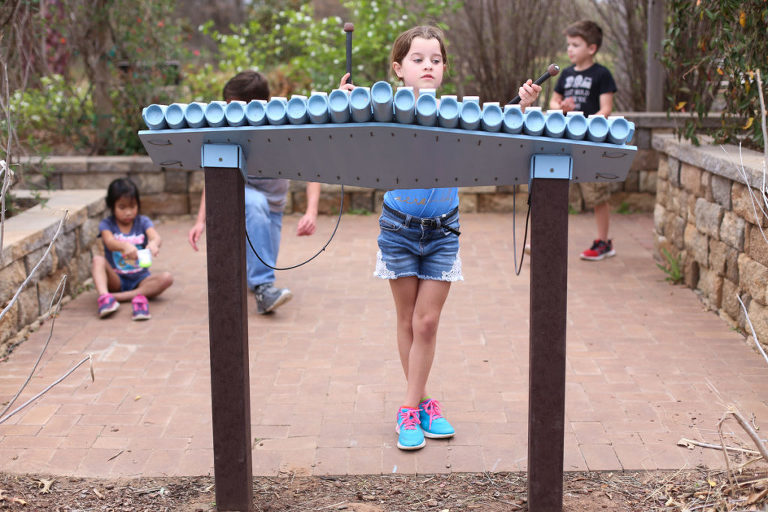 My sister and brother-in-law attended OSU in Stillwater, but I've never done much exploring in the area. There are several other places we'd like to visit, so we are working on a return trip very soon!