Traveling and visiting new places in on the top of my list of favorite things to do. I'd jump on a plane to just about any place in the world if given the chance. Crossing oceans and even state lines is not always possible, so I take advantage of exploring my home state too! My friend Ruth (of Gracelaced) was visiting from New Mexico and we decided to make a spur of the moment trip to Pawhuska, Oklahoma to visit The Pioneer Woman Mercantile.
The Merc opened at the end of October. Though I wanted to visit sooner, Facebook posts from friends with pictures of long lines and 2 hour waits to eat caused me to hold off a bit.
The Merc is bringing new life to the little town of Pawhuska. The building was built in 1903 and has been the home to a mercantile company, a realty company, a telephone company and even one of the nation's largest department stores. Over the last few years it was renovated and restored by Ladd & Ree Drummond.
Ruth and I spent a couple hours wandering the store, chatting in the bakery and, of course, grabbing lunch. We also snagged a photo with Marlboro Man.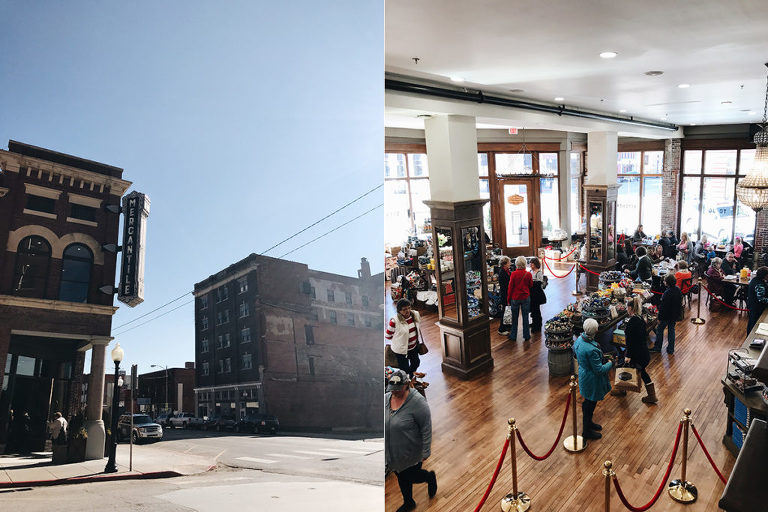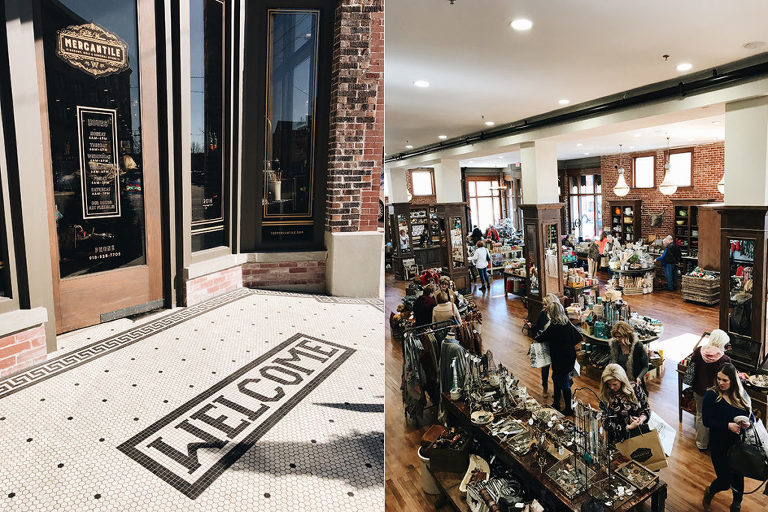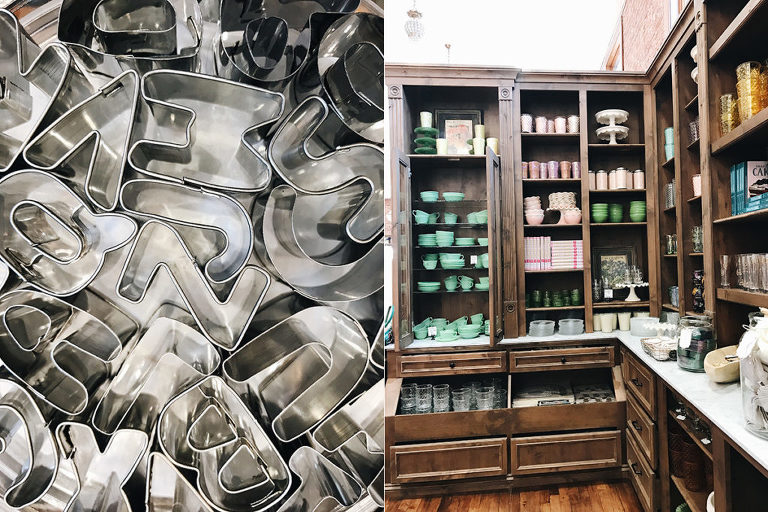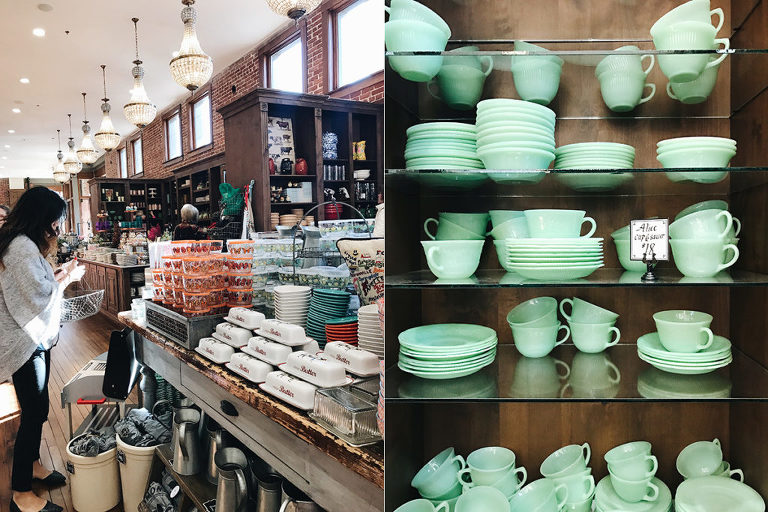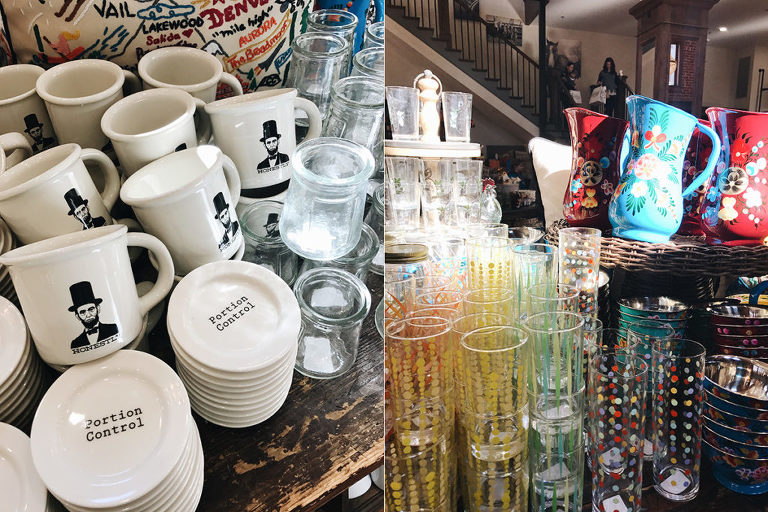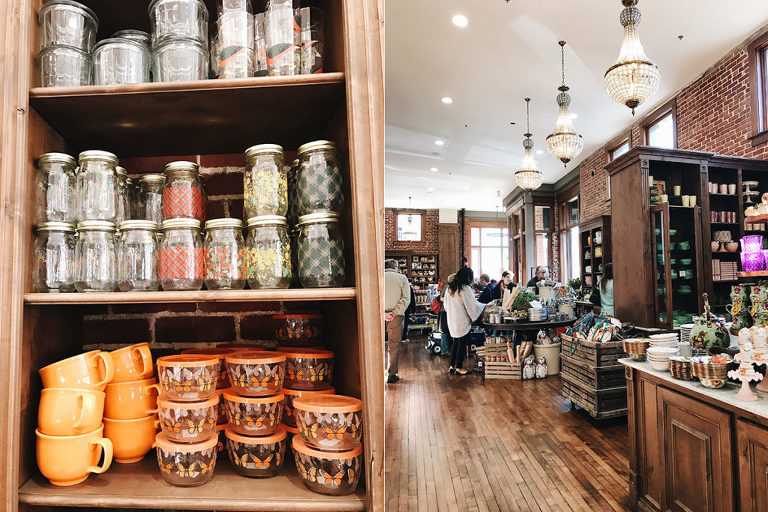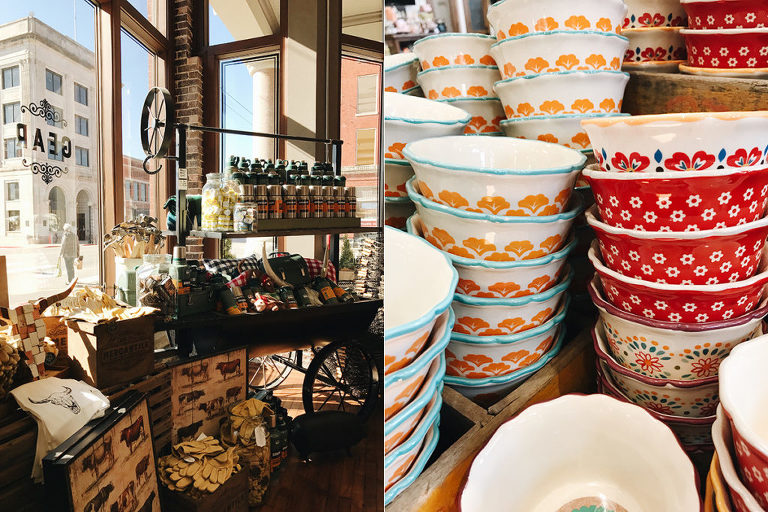 The second story of The Merc is the bakery…and candy bar. You can also walk around a corner and watch all the baked goods being made. The area is really spacious and inviting. I took advantage of a pre-lunch cookie and latte.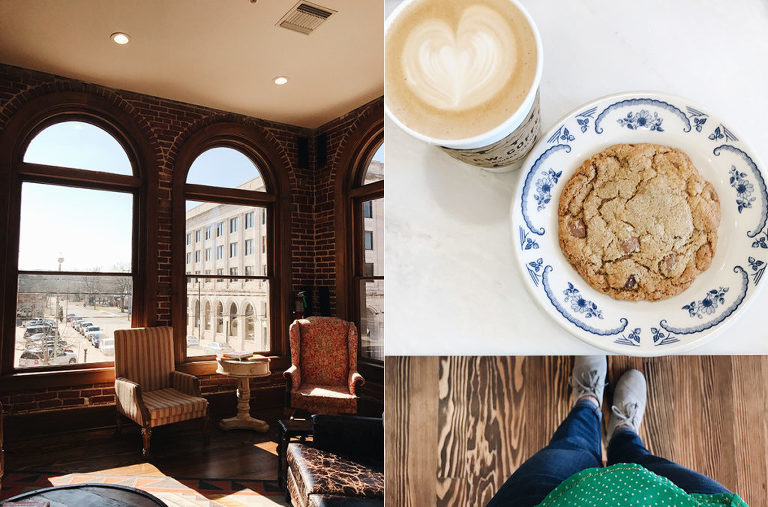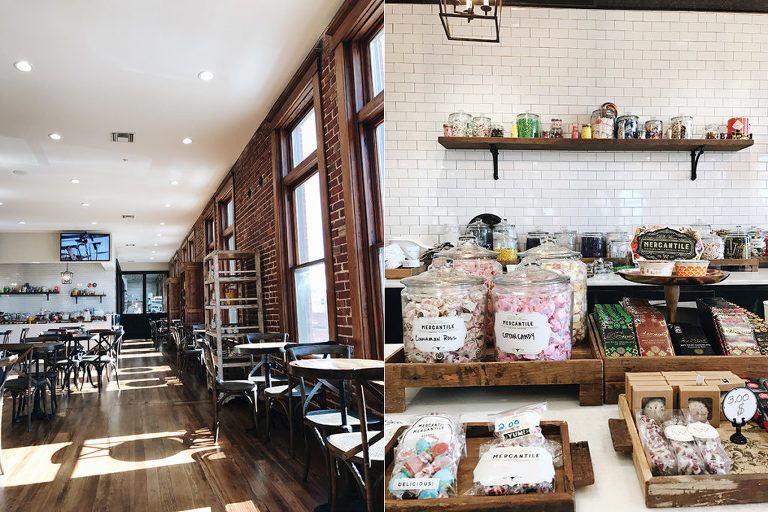 For those not familiar with The Pioneer Woman – writing that seems funny to me, she is like Oklahoma royalty – her husband is known on her blog, books and show as "Marlboro Man." I was not expecting to see him. It was lunch time and he was strolling around the restaurant, grabbed a seat right in the middle and sat down for lunch. Ruth and I agreed there was something so humble and charming about him. Watching him with customers and employees was one of the highlights of our visit.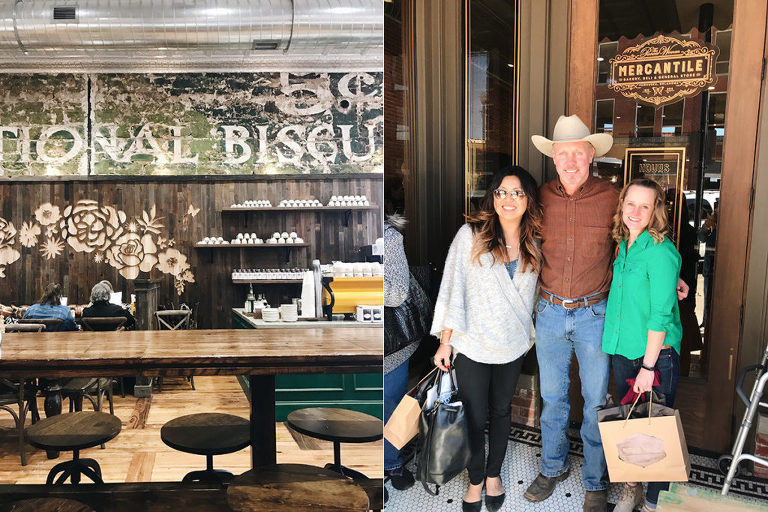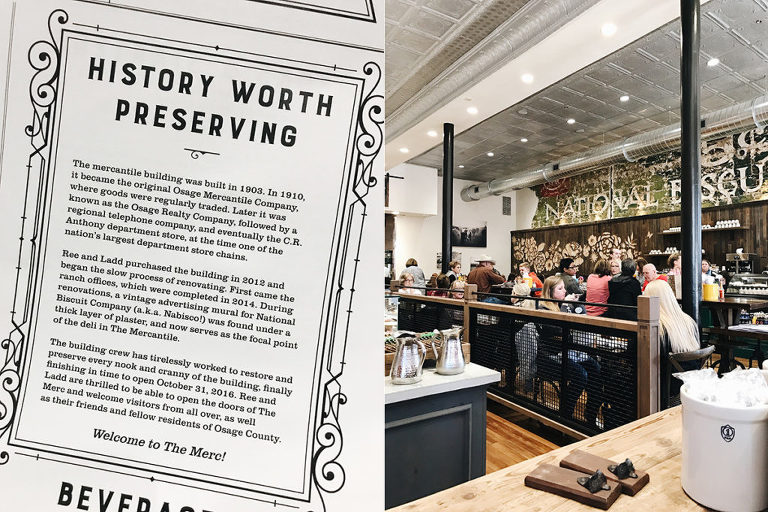 Things to consider if you are planning a visit to The Pioneer Woman Mercantile:
Pawhuska is about an hour from Tulsa, 30 minutes from Bartlesville, and 2 hours from Wichita. Those are the 3 largest towns/cities nearby.
The busiest hours are 11am-2pm. We arrived right around 11am on a Wednesday and there was about an hour wait to eat in the restaurant. We walked around the shop, enjoyed the bakery and then got back in a much shorter line to eat lunch.
If you are going during the busy hours on a cold day, pack a jacket in case you have to wait in line. I did not do this. An incredibly sweet woman working the outside line brought me a pair of gloves – I think they were hers!
They serve tea and lemonade. Go for an Arnold Palmer, you won't be disappointed.
I would recommend planning a few hours – take your time around the store, sit in the bakery, enjoy a meal.
All the employees (that I met) were warm and gracious – great examples of Okie hospitality.
Go with a friend – everything is better with a friend.
The drive to Pawhuska is beautiful in the spring, summer and fall. Don't race to get there, take advantage of less traveled roads and a slower pace.