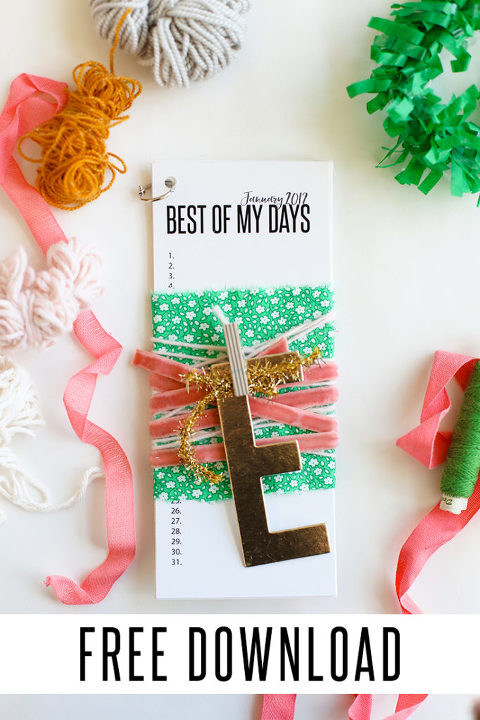 In 2011, I wrote the following in a blog post:
"Recently my husband needed a small gift to pass out to small group leaders at our church. Last year (2010) they did plastic footballs with logos on them. I made a few negative comments about the footballs and his response to me was instead of complaining I should come up with something better. Thank you Chris, point taken.
He needed something inexpensive and over 250 of them. The theme he was working with was regarding making the most of the time we've been given. I created a little daily calendar/notepad. The idea is simple: write down the best part of your day…each day. At the end of the day when I reflect on what was the best of my day, it is usually not "I answered all the emails in my inbox" or something of that nature. It usually involves still moments cuddling on the couch with a child or something related to relationships in my life."
When I first shared the idea and a download for the notepads, I didn't intend on making the again. 2012 arrived and so many of you reading this blog requested that I make them again. The same thing happened in 2013, 2014, 2015 and again this year. I'm not a graphic designer and there are surely other things out there now that are much cuter, but as long as you guys request these, I'll keep making them!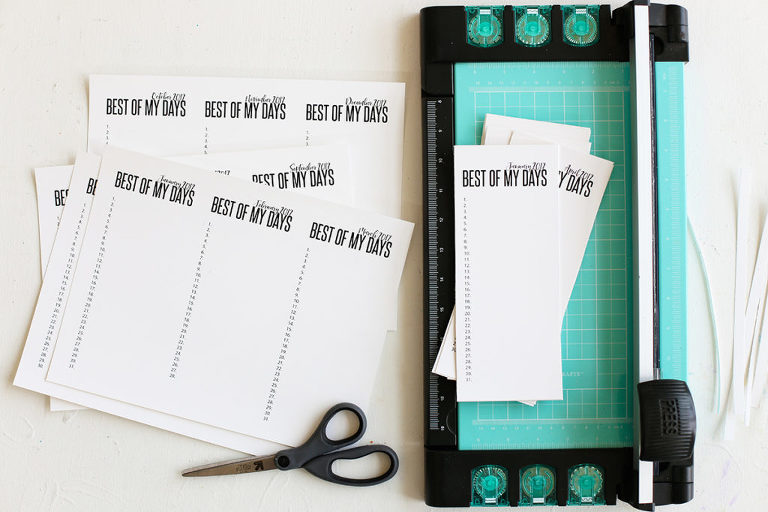 Instructions
Print the 4 sheets onto white card stock
Cut out each month to be about the same width
Punch a hole in the top corner
Combine using a small ring
Wrap cutely if giving as a gift
After 7 years of these, I am running out of ideas on how to wrap the up! Last year's were pretty cute…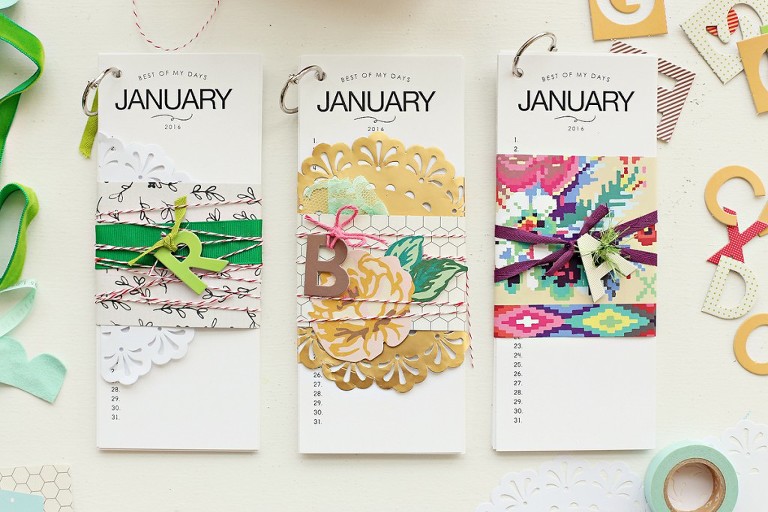 For more ideas on wrapping here are the past posts: 2011, 2012, 2013, 2014, 2015, 2016
These are super easy to make and slip inside a stocking, tie to a hostess gift or combine with a gift card for teachers. There are numerous ways to incorporate these into gift giving as the new year approaches. Cultivating gratitude in our lives is simple, but profound in its impact!
I would love to hear if you use these. If you are on Instagram tag me @underthesycamore if you post any pictures. Tag me on Facebook too – I love seeing how you use these!!