Things you never expect to see…your name on an Anthropologie event flyer. At least that is true for me. I mean the last time I visited the Anthropologie in my town, I'm pretty sure I had a baseball hat on and no one was there to mingle with me.
I just returned from The Farm Chicks Antique Show in Spokane. I was helping my friend Amanda with her BeCrafty Workshop (more on that later). The show started on Saturday, but Friday night Jenny Keller (of Jenny Cookies) hosted a kickoff party at the Spokane Anthropologie….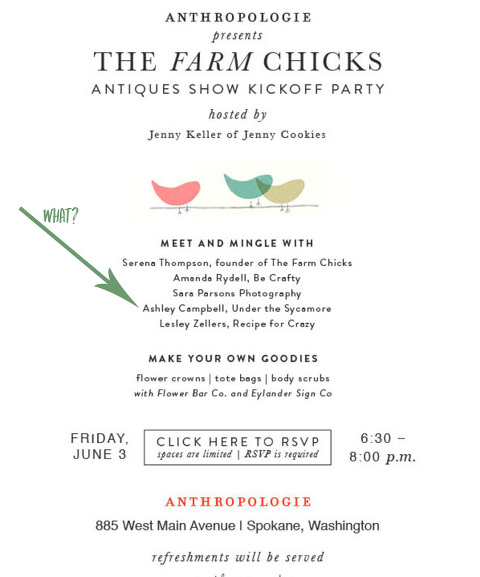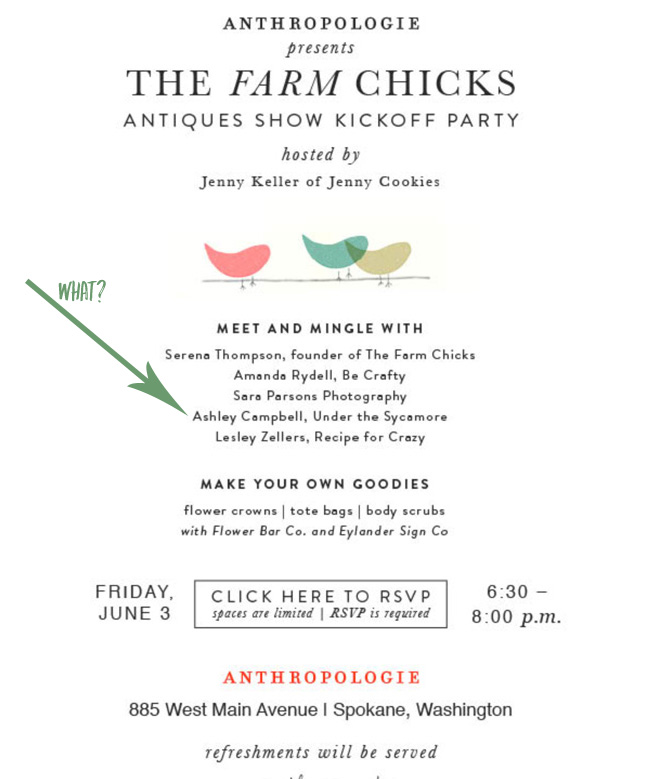 I arrived with Amanda, Sara, and Lesley. Serena, the founder of The Farm Chicks, was already inside. There were two sweet ladies checking guests' names off a list before you could enter the event. We gave them our names, but we weren't on the list. Part of me thought, "Well, of course, we aren't on the list. Let's head back to the hotel and put on our pjs!" We all felt so awkward trying to figure out how to tell her who we were and why we were there. Eventually, Amanda broke down and quietly said, "Our names are on the graphic you sent out." I was trying not to laugh at our group awkwardness.
We stepped inside to be greeted by Jenny, who outdid herself with the entire event. It was beautiful in every way. Women creating floral crowns, totes and body scrubs. There were tables of the cutest desserts and drinks. Again…enter our group awkwardness. The four of us had no idea what to do at a "meet and mingle". Do we stand in one place? Do we walk around? Can I hide in a clothes rack? Please someone come talk to me because I don't know what to do!
THANKFULLY a few sweet women came up to me and broke the ice. It turned into a beautiful evening of chatting face to face with a handful of women that read this random blog of mine. It felt like meeting old friends…only I was wearing a dress and heels with flowers on my head, which is SO FAR from normal for me.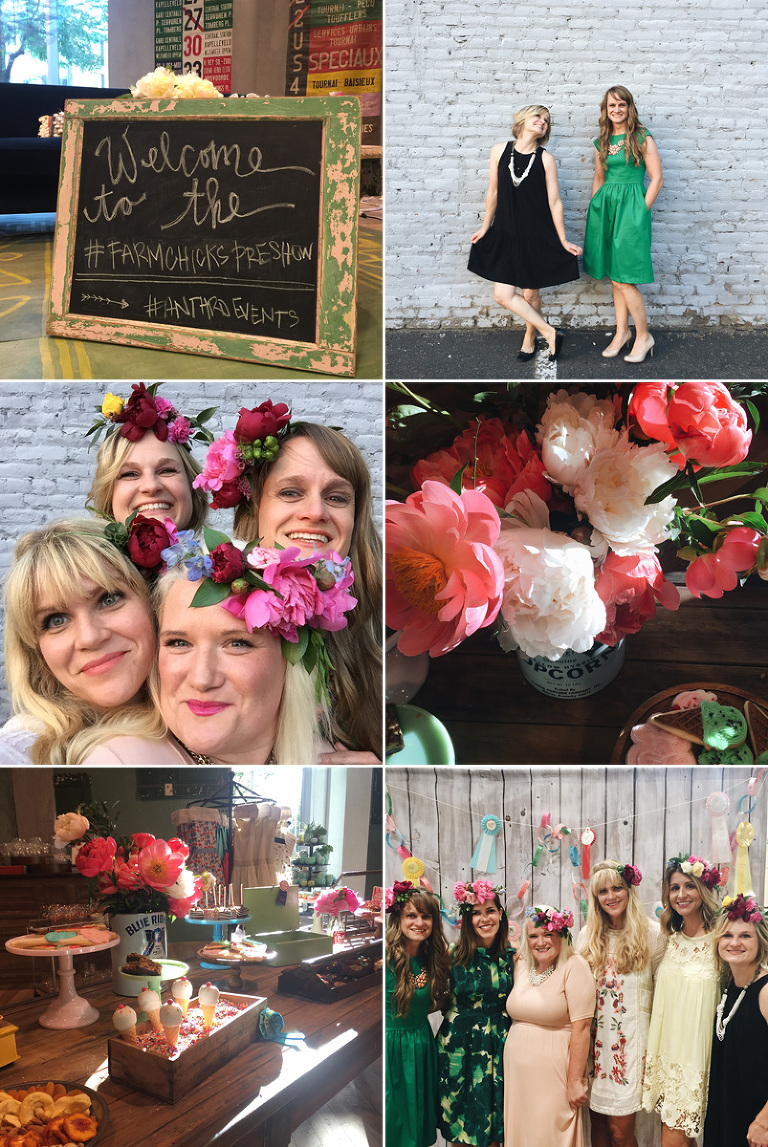 I came home and returned to my normal routine. Lots of sweeping floors, washing dishes and hearing, "MOM!….." all day long. I thought back to the night in Spokane and an invitation with my name under "Meet and Mingle With" and it all makes me laugh a little. Heels and flowers and a necklace at an Anthro event with my name highlighted – so far from what life is really like.
It was fun to get dressed up and I wish I could wear a floral crown every day, however, standing at my kitchen sink in my tennis shoes, hair in a bun and gym shorts is real life. As much fun as the night was (and gorgeously planned) – given the chance I would have relished meeting those women at my kitchen table. I would have poured them a cup of coffee in an Anthro mug and the cookies would not have been near as cute, but it would have felt like they were meeting a fuller picture of me. A less glamorous, but also a little less awkward!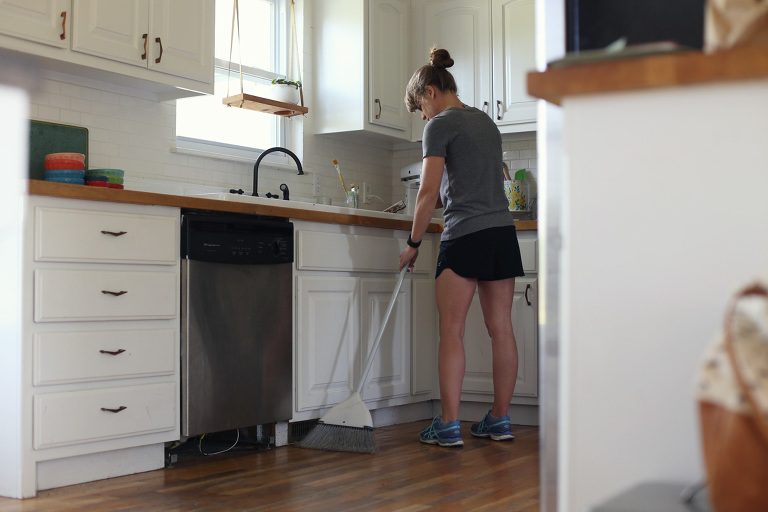 Special events and nights away are so, so good, but real day-to-day life in all its mess and lack of glamour will always remain my favorite. I just wish there was less sweeping involved!
Save
Save
Save