After a short few days in Arizona, we headed north to Utah. We began our Utah journeys in Zion National Park. Did you know that the National Park Service currently offers a 4th grade pass (A Kid In Every Park)? Right now it is good until August 2016. I am not sure if will be continued for the 2106-2017 school year. The pass allows for a 4th grader and their family (or a certain number of people with them) into most national parks for free. We have been using it at every stop and telling our 4th grader he is the most valuable family member on this road trip.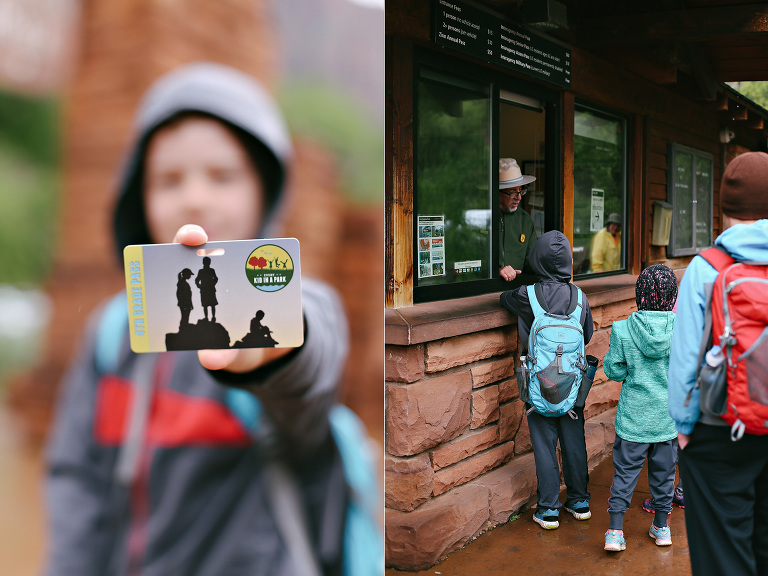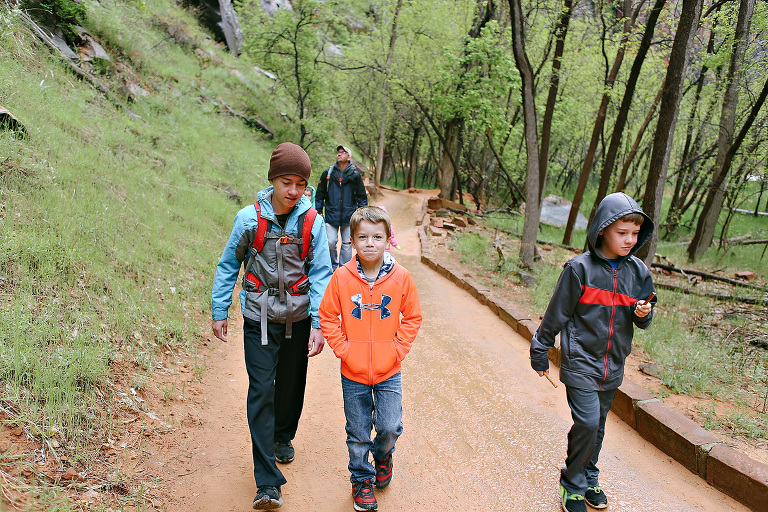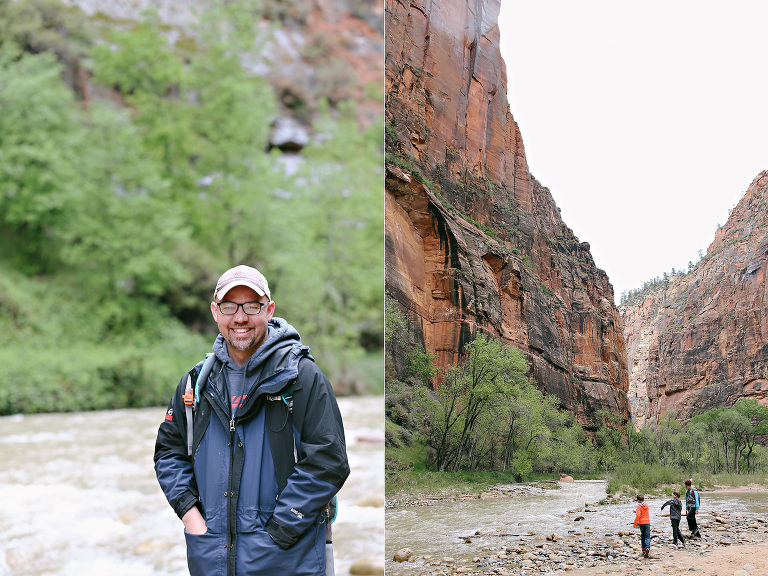 Zion has a rugged gorgeousness about it. There were so many different hike options, but we kept ours pretty short. With our kids we can usually do one long hike (4+ miles) or several short ones in a day. We opted for several in the 1-2 mile range at Zion.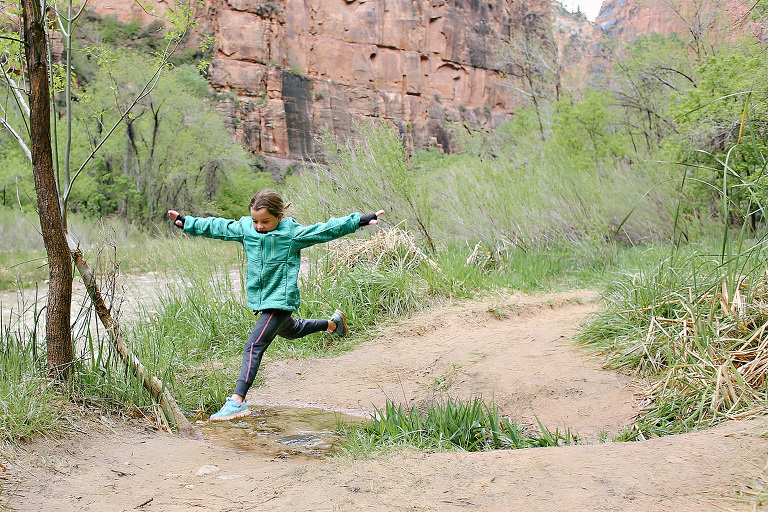 My goofball kids. They decided to do lunges going up one trail. They asked me to take a picture and send it to their Crossfit Kids coach.
Despite it being cold for our standards, two of my guys could not pass up the opportunity to stick their head in dripping water.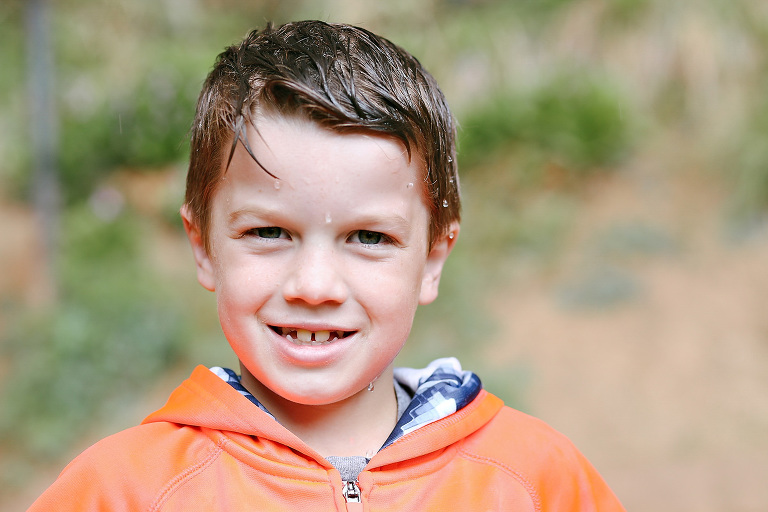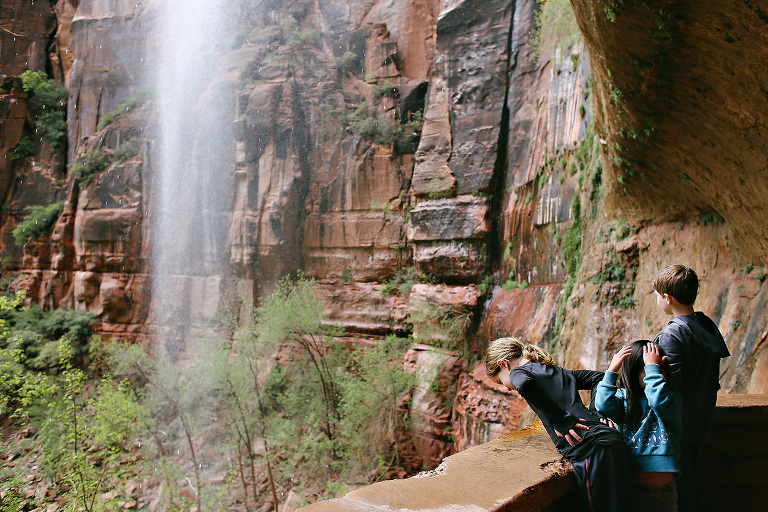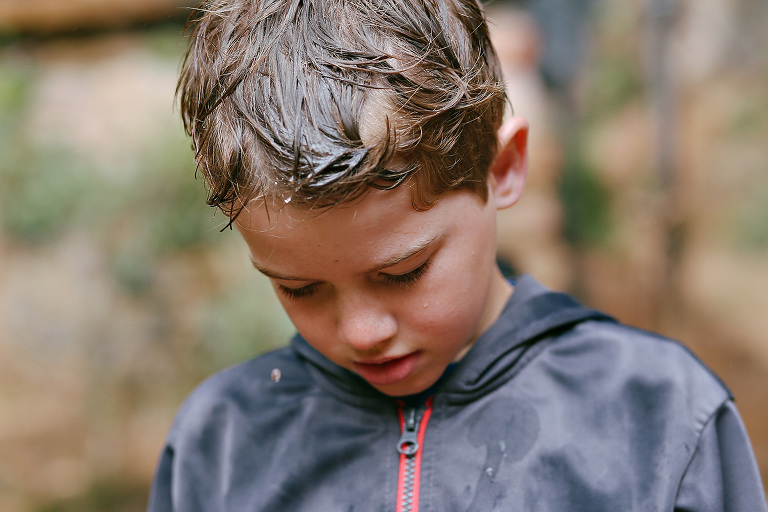 She has been adamant about carrying a backpack. With all the water and snacks we pack, I am pretty sure the pack weighs about as much as she does. She carries it for a bit until one of us can convince her to let us have a turn.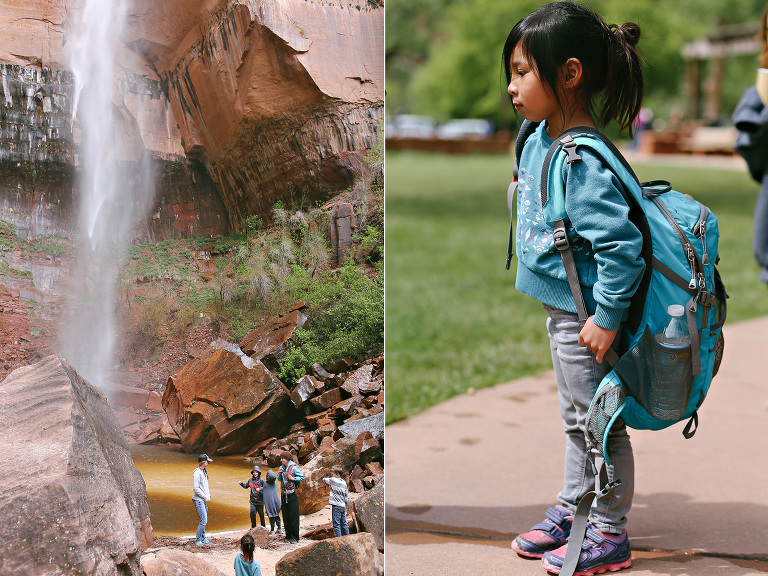 Somewhere in the distance there are 3 boys and their dad climbing rocks. The girls opted for a snack break.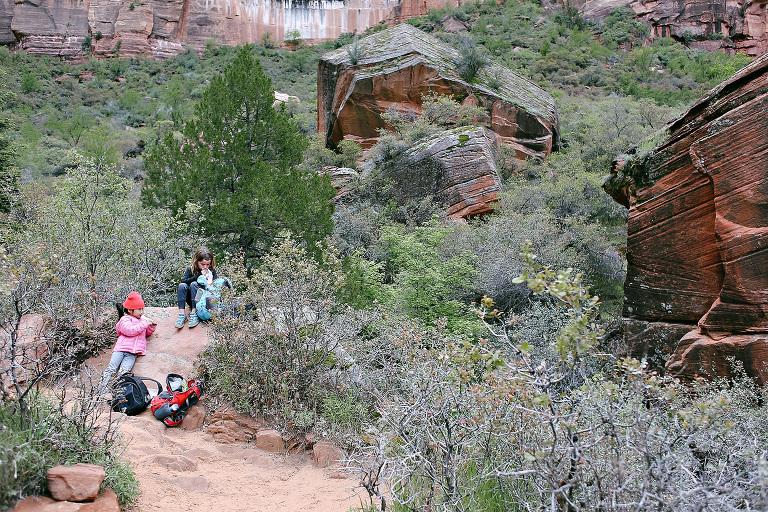 6 of the Campbells…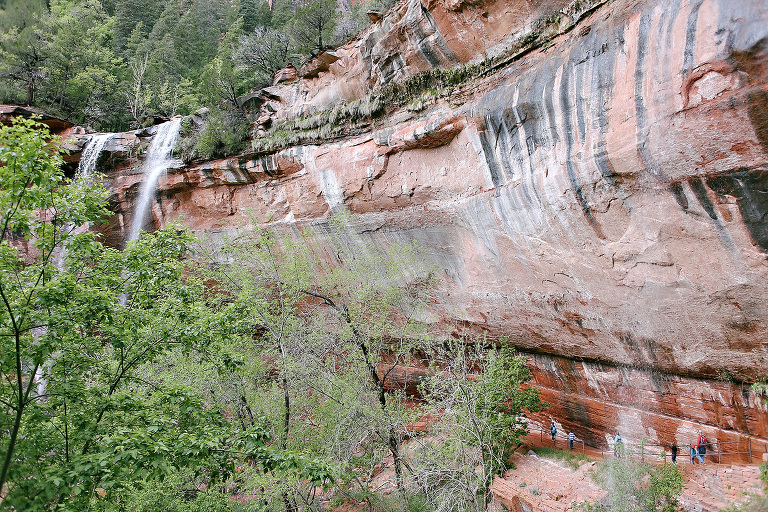 The boys are on a rock in the distance…it is a little hard to find them!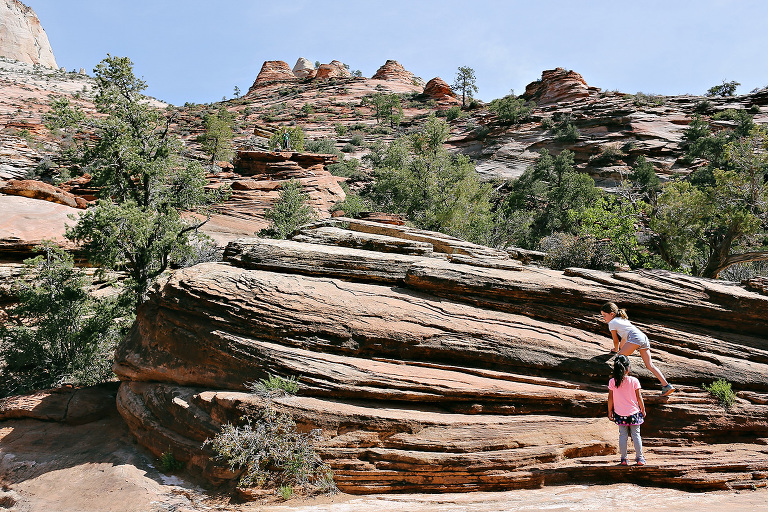 At the top of Canyon Overlook trail. It was one of our favorite trails. The hiking isn't limited to a flat trail…lots to climb on and around and it was just over a mile.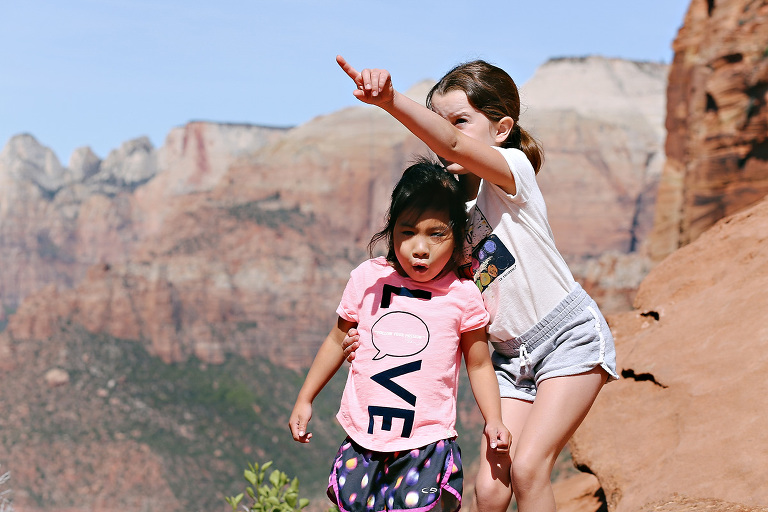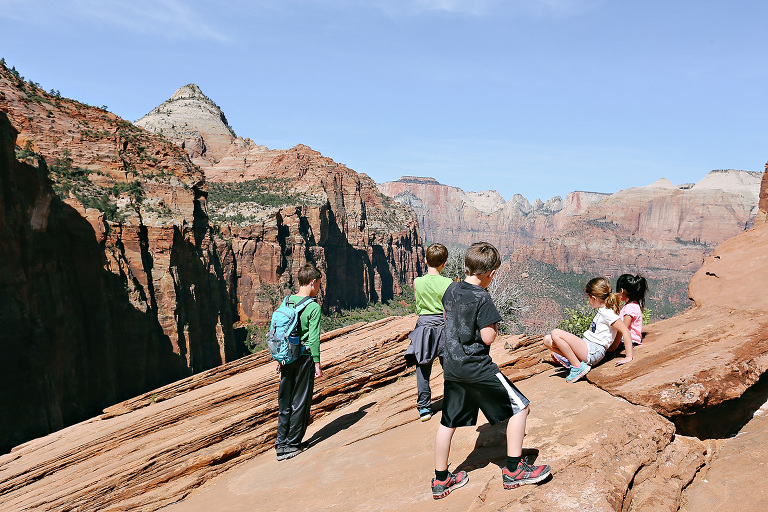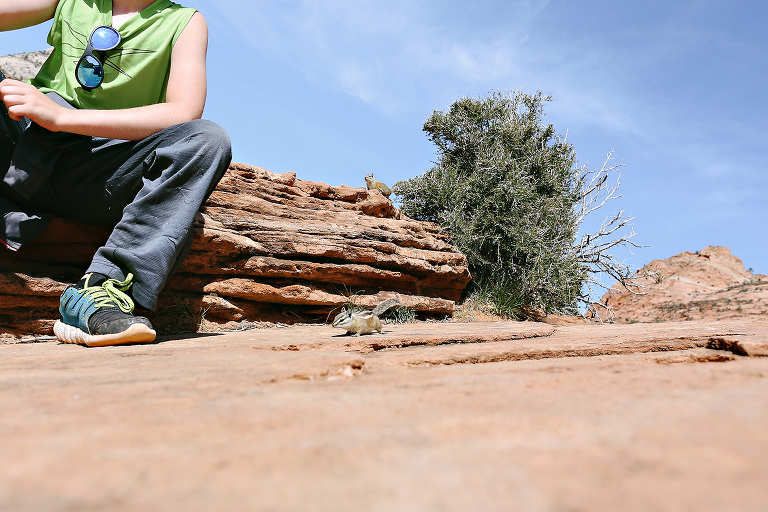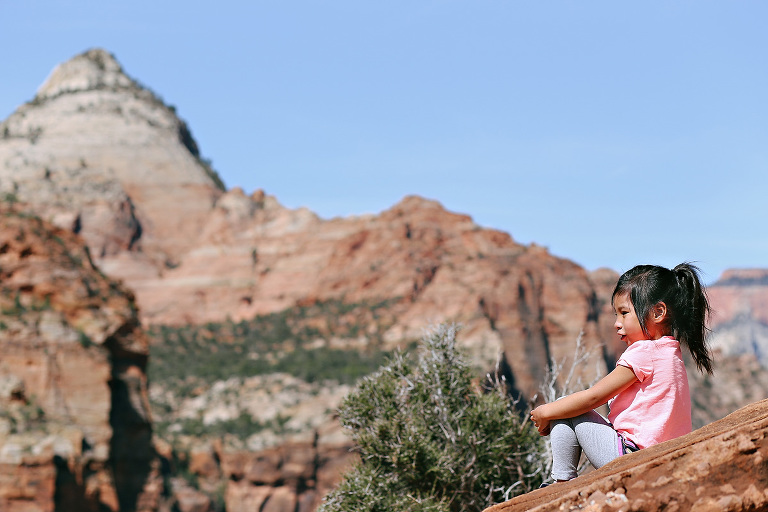 Like every other park we have visited, we now have a list of all the things we want to go back and try. The top of our list for Zion is to do the Angel's Landing hike and the Narrows. The Narrows was closed due to rain (it would have been too hard with our girls anyway). Chris and I talked about taking turns to doing Angel's Landing, but ultimately decided we will just have to come back when the girls are a bit older and we can all do it (or at least those of us that want to).
Our family is at a odd age with hikes. The boys could go on much longer, more strenuous hikes, but the girls aren't quite ready. We are getting to do so much more than any years before, but our appetites are also wet for more intense hiking. I do know it felt like yesterday that Chris and I each had a baby strapped to us while hiking and here we are now doing things that seemed so impossible not that long ago. Our long hiking days will come. And it will feel like yesterday we were hoping for them.
Anyone else have any tips, thoughts or experiences at Zion? Please share!